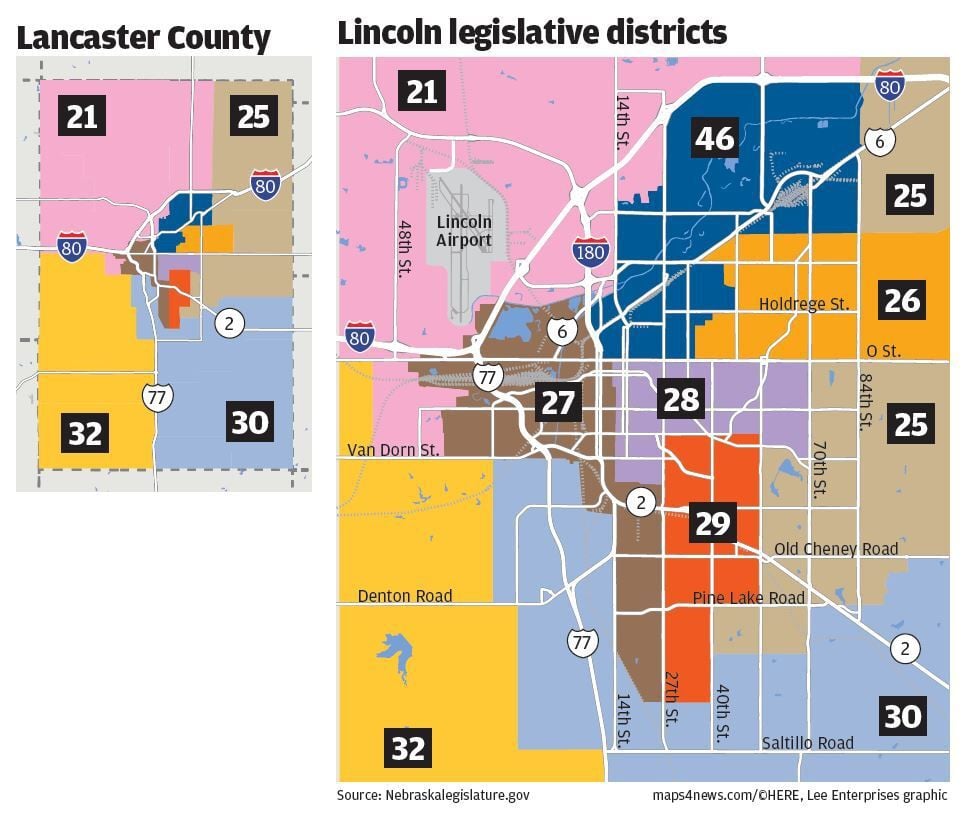 Reporter JoAnne Young has interviewed the District 25 legislative candidates as part of the Journal Star's election coverage. Today, meet state Sen. Suzanne Geist and her challenger Stephany Pleasant. The interviews have been edited for clarity and organization. For more general election coverage, view the Voter's Guide @JournalStar.com.
I was a political observer strictly out of curiosity for about 25 years. I was a stay-at-home mom for about 10 or 15 years when my kids were little. I had time to listen to what was going on locally and statewide. 
I was forming my ideas and views and watching. 
I was interested in the strategy of politics. Not necessarily the policy, but the strategy. That was back when politics was a much nicer sport than it is now.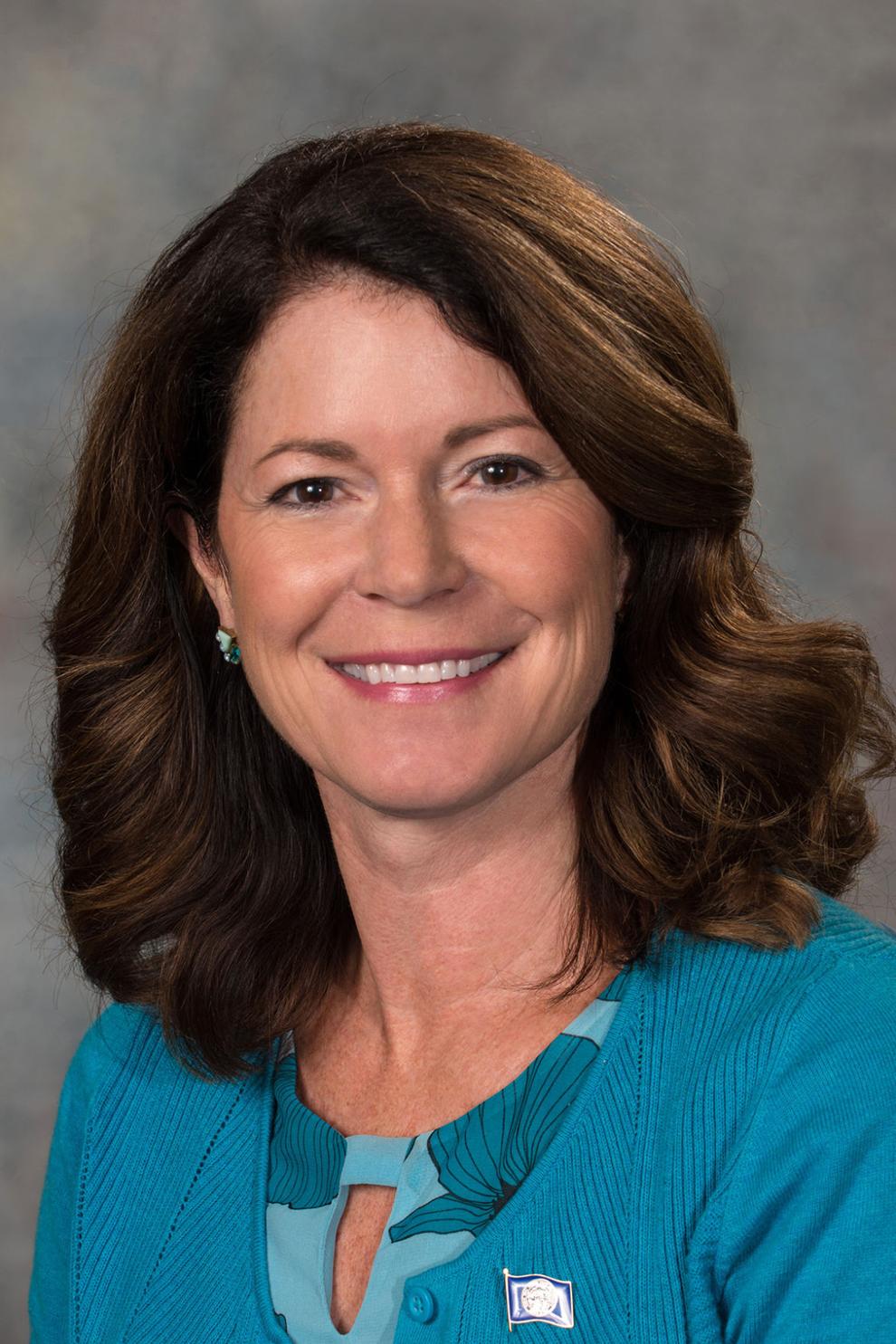 I was at a wedding of a friend's daughter, and a friend of mine who I didn't know was as politically connected as he is, challenged me to run for office. ... It was just the right thing said at the right time. 
(District 25) was the most contested seat in the state at the time (in 2016). I was running against four other opponents. They were two physicians, two attorneys. And I was my husband's wife and my kids' mom. 
I had no clue what it took to run a campaign, to actually be a legislator. I don't recommend my pathway to anyone. It was learning everything the hard way. But I tend to learn that way. 
My husband (Mark) and I, pretty much the two of us and two volunteers, did the whole year and a half together, kind of by ourselves. I was out every day, three hours, four hours, for a year and a half. I honestly think that was the difference. 
All of our kids and grandkids live here in Lincoln, which is quite unusual for bigger families now. We have three children, 34, 30 and 26.  
About every other Monday, we get together for dinner at our house, about 15. Our kids and grandkids are all each other's best friends now. 
From my father, I learned to always be learning. He's a retired pediatrician. He retired when he was 81, and he was working at that time in an emergency room in northwest Arkansas. 
My dad, after moving here and leaving everything that he and my mom knew, started a whole new career of writing children's books. He is always researching, always learning, always meeting new people. Driving himself across the country.
He's amazing. And I want to be just like that. 
My mother is in memory care. I have two brothers. One lives in Arkansas still, which is where I'm from. And one lives in Alabama. I have sister who passed away 10 years ago in September. 
I had a very rebellious older brother and sister. I was the third, so I was the one that was the peacemaker in the family and the family diplomat. It was the first place that I ever learned negotiation and diplomacy. 
I was very close with both my older brother and my older sister. They were total opposites. I was also very close with my younger brother. Again, another extreme opposite. So I learned how to navigate and be close and work with all the different personality types and have a good relationship, and help them have a good relationship within our home. 
That's so helpful in the Legislature. Incredibly helpful.
I find that when I'm making a decision about a bill, I don't relate it to my relationship with that individual, first and foremost. I have to relate it to what is my position on that bill. 
That is easy to state, but it's harder to keep your focus when you're in the middle of it. 
In reflecting on (LB814, her bill banning dilation-and-evacuation abortion on living fetuses), I know this isn't personal, even though I know some of it sounded very personal. That was difficult not to take it personally.
There may some people I deal with more carefully in the future, to be honest, but I really in my personal life and my public life try to live straightforwardly with people. 
My job: I represent a line of women's clothing called Cabi. I sell samples and clothes from the samples from my home. People come to my home, or it's online, and I also have catalogs. We have a new platform that we can do virtual shows, as well.
I did it for about six years before I got elected. I continued the first year and a half, and it was just more than what I could manage.
I'm pretty competitive, so I like my sales to always be very high. And between trying to be a good senator and campaigning and have a business, and be a grandmother and a mother and a wife, it was one more thing that I just couldn't do with excellence.
I quit for a couple of years, and just picked it up again the past year. I missed having a new wardrobe every six months.
I wish I was an artist. I love art. I wish I had a way of expressing feelings that's beautiful that you can hang on your wall. And I have none of that. So I live in the world of art appreciation rather than actualization. 
My dad just gave me a book that I finished about FDR, "Three Days at the Brink," when FDR met with Stalin and Churchill and they were planning the Normandy invasion. This book highlighted some of their great, great qualities but then it also showed some of their weaknesses. 
We all want the world to remember the best things about us, but we're all flawed. 
My husband and I are scuba divers. Our favorite place to go, and it's usually right after session, we go to Bonaire, which is a Dutch-owned island near Aruba, and we scuba dive for a week or two. 
It is one of the most beautiful places to dive we've ever been. It's all shore diving, so you don't have to rent a boat and you don't have to have a guide. We do about three dives a day. And it's so relaxing and beautiful and my all-time favorite thing to do. 
The 2020 Journal Star general election Voter's Guide
Your guide to Lincoln-area and statewide races and ballot questions that will appear on the Nov. 3 general election ballot. Click on a race name to see the candidates and learn about their views on the issues.