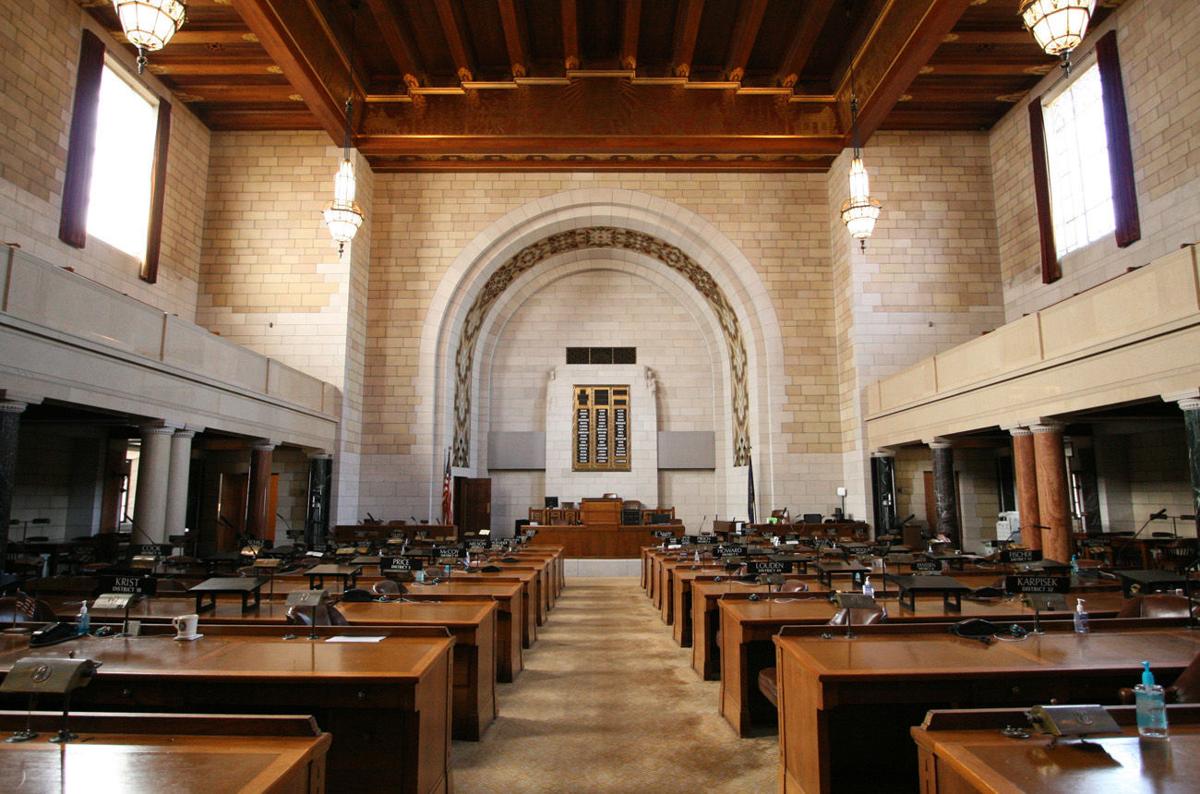 The Legislature won't meet Tuesday as scheduled and will not be meeting again until further notice, Speaker Jim Scheer announced Monday morning. 
Scheer notified senators at about 10:20 a.m. Monday that the decision was made primarily for the health and safety of the state and to protect the health of members of the Legislature.
As of Monday morning, Nebraska officials had announced 17 cases of COVID-19, all but two from Douglas County. A teenager from Crofton who had been in Lincoln at two girls basketball tournament games in late February was discharged Monday after testing negative on three tests for the virus.  
One-third of the 49 unicameral Legislature members are from Omaha and the surrounding area, and Omaha has recorded at least one case of the illness considered as community spread — cases without a relevant travel history or exposure to another known patient with COVID-19.
Two of the latest cases could have potentially exposed a large number of people in Omaha at sporting events, bars and restaurants and retail stores.
Scheer made the decision, he said, in consultation with Executive Board Chairman Mike Hilgers, and after speaking with public health authorities, Gov. Pete Ricketts, and with input from senators. 
The Centers for Disease Control and the governor last weekend recommended postponing public gatherings of more than 50 people, but Monday dropped that to 10 people.
Even with non-essential staff not in the chamber, Scheer said, and with senators from around the state at the Capitol, suspending the session would be in the best interest of the state.
Scheer said he has spoken to Ricketts' office about any need for an emergency appropriation to assist in fighting the coronavirus. Senators should be prepared to be called back into session, he said, for the limited purpose of that reason, as early as March 23. 
Scheer is also pursuing how best to clean the chamber, as a number of senators have requested. 
"This is a fluid situation and one that changes daily," he told senators. "We appreciate your understanding and flexibility."
On the agenda for Tuesday was a second vote of three needed to pass the two-year state budget adjustments. The start of the 2020-21 fiscal year, which is the second year of the budget, is July 1. 
Other pending legislation includes property tax reductions and school aid reform, for which Revenue Committee Chairwoman Lou Ann Linehan last month took a timeout so she and others could negotiate a compromise with schools that remain opposed to the proposal. 
As of last week, Colorado, Connecticut, Delaware, Georgia, Illinois, Iowa, Missouri, North Carolina, Rhode Island and Vermont suspended their sessions, most until specific dates. 
Lincoln Sen. Adam Morfeld tweeted about the postponement: "This is a tough call, as many of us want to return because we have been working the last five days on emergency measures. That being said, about 2/3 of the members of the Legislature are in the high-risk category if they contract COVID-19. We will continue to work on solutions."
Many members are over 60 years old. And Omaha Sen. Justin Wayne said last week he is diabetic. A couple of others were out last week with other nonrelated health complications. 
Zach Pluhacek, a legislative aide to Omaha Sen. Steve Lathrop, tweeted: "The Nebraska Legislature won't reconvene tomorrow as planned, but the legislative branch is still hard at work. Senators/staff exploring next steps for broad state response, responding to constituent needs, etc. Need something? Send your senator an email."
Omaha Sen. Sara Howard, chairwoman of the Legislature's Health and Human Services Committee, said her office will not be open but it will continue checking emails and voicemails and assisting constituents from home.
Concerned about COVID-19?
Sign up now to get the most recent coronavirus headlines and other important local and national news sent to your email inbox daily.