Legislature beginning long journey; Sasse achieves goal
They're off and running on Wednesday.
Well, that's not exactly accurate.
The 2019 Legislature convenes on Wednesday but legislative sessions do not begin at a running pace. They start slow, get the machinery in place, pick up the pace, sputter in the middle and finish with a rush.
This year's finish is tentatively planned for June 6.
This will be one of the long sessions, beginning in the winter cold and ending in late spring.  
And this Legislature has some big decisions to make, some of which may define, open up or limit the future. 
One will be the size and nature of the state's revenue stream, and whether it will be dynamic or restrained. That's what nourishes state programs and services.  
Property taxes are the ongoing legislative challenge; implementation of expanded Medicaid health care coverage is likely to spark a battle; the structure and funding of state school aid is on the table.
Workforce development remains a largely unaddressed priority; billions of dollars of sales tax exemptions, tax incentives and tax credits remain untouched; prison crowding and programming remain a ticking time bomb.
There's plenty to keep this Legislature busy.
First-day watch list includes: who gains chairmanship of the Judiciary Committee and the Education Committee; who gains slots on Revenue, which will include at least five new members; who grabs the two open seats on the Appropriations Committee. 
Lots of drama and surprise popped up when a new Legislature was organized two years ago, so there's a little suspense in the air now.
If I was managing the odds board at a Las Vegas casino, I'd move the likelihood of Sen. Ben Sasse seeking re-election in 2020 from slightly or somewhat favorable to approaching a slam dunk now.
Sasse's assignment to a seat on the Senate Intelligence Committee by Senate Majority Leader Mitch McConnell probably changes everything.
Sasse has made no secret about his strong desire to serve on that committee; unlike some of his colleagues, he's been a senator who already takes advantage of all the intelligence access that's available to him now.
And he's been immersed in the intellectually challenging domain of cyberworld, authoring the legislation that created a new cyberspace commission designed to develop a strategic approach to protecting and defending the United States in cyberspace.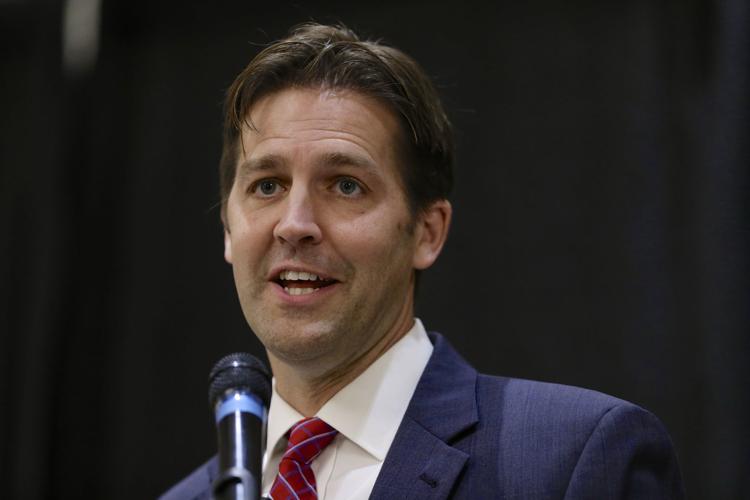 And now Sasse will be one of 15 senators who has access to raw intelligence on a daily basis. That, by definition, includes the results of espionage and signal interception.  
Probably a little spooky and scary, too.
Both Bob Kerrey and Chuck Hagel were members of the Intelligence Committee when they were in the Senate.
Kerrey, of course, was also a member of the 9/11 Commission — and he has been an advocate of beefed-up congressional oversight of intelligence and homeland security.  
And could there be a more important time for congressional oversight than now when all the pieces on the chessboard seem to be in motion and the Russian bear is stirring and China is rising and the nuclear genie is loose and autocrats and would-be tyrants are popping up all over the world in places very near and far away?
* And we have our first candidate for the Legislature in 2020: Tim Royers, a social studies teacher at Millard West who was Nebraska's Teacher of the Year in 2016. He would succeed Sen. Rick Kolowski, who will be term-limited out of office at the end of his second term.
* Early chatter about Ben Sasse facing the possibility of a high-profile opponent in the Republican Senate primary in 2020 has blown away. There could be, and probably would be, a low-profile challenger, but as of now that's it.
* Thirty-eight days until spring training. 
[Meet the 13 new members set to join Nebraska's Legislature]
Meet the 13 new members set to join Nebraska's Legislature
Thirteen new senators will join 36 colleagues at the start of the 106th Legislature on Wednesday. The new collection includes nine Republicans and four Democrats. They have expertise in health, local government, farming, small business and the law. Here's the freshman class: