The Legislature on Thursday gave the green light to accelerated construction of the long-awaited South Beltway, reducing its completion timetable from eight to three years.
The bill (LB616), which authorizes a new creative financing process that provides for delayed construction payments by the state, was sponsored by Sen. Mike Hilgers of Lincoln and received final approval on a 48-0 vote.
The $300 million four-lane expressway south of the city will link U.S. 77 and Nebraska 2 and is designed to divert truck traffic from Nebraska 2 that now travels though Lincoln.
Accelerated construction will save an estimated $25 million in total costs.
Mayor Chris Beutler has pointed to the roadway's potential impact on jobs, growth, tourism and economic prosperity. The expressway has long been one of the city's development goals.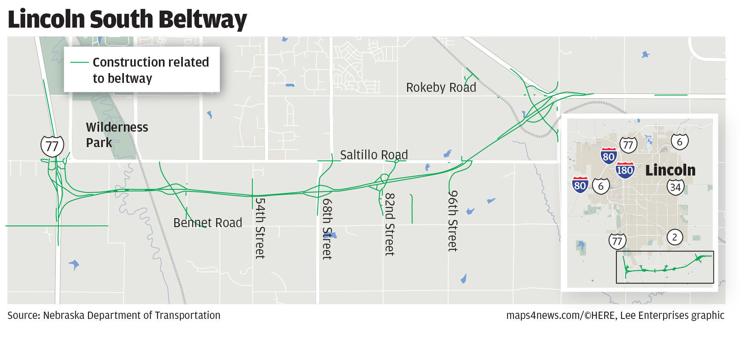 "It will improve the quality of life in our community," the mayor said in February at a news conference with Gov. Pete Ricketts, who enthusiastically endorsed the project.
The innovative financing process avoids the alternative of attempting to accelerate construction through the issuance of public highway bonds and allows the state to continue to adhere to its already scheduled road construction program throughout Nebraska.
"It's the largest project we've ever done," Nebraska Department of Transportation Director Kyle Schneweis noted at the February announcement.