Legislature advances measure to define responsibilities of police officers in schools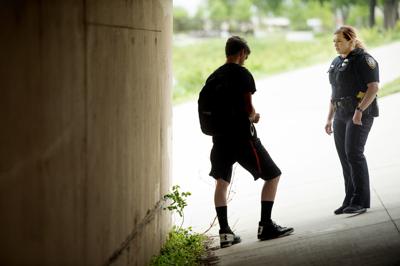 Senators advanced a bill Monday that would shore up the responsibilities of school resource officers with a written memorandum of understanding between school districts and law enforcement by 2021.
Sen. Patty Pansing Brooks, who introduced the bill (LB390), said there are wide discrepancies across the state on the use of those documents, training requirements and how the officers are used. The bill does not require hiring resource officers. 
The idea of the bill is to help prevent the school-to-prison pipeline that some fear when law enforcement has a role in schools. There are good models of these agreements and best practices that can lead to dramatic decreases in arrests, Pansing Brooks said. 
The bill would ensure schools aren't using law enforcement officers' time on disciplinary matters, but instead to enhance safety, respond to law violations and serve as a community resource for students, parents and school staff, Pansing Brooks said. 
It would require record keeping related to referrals to prosecution, including reasons, location, demographic characteristics, standards for notifying parents, and a compliance process.
The Legislature voted 38-0 to advance the bill to a second round of debate.