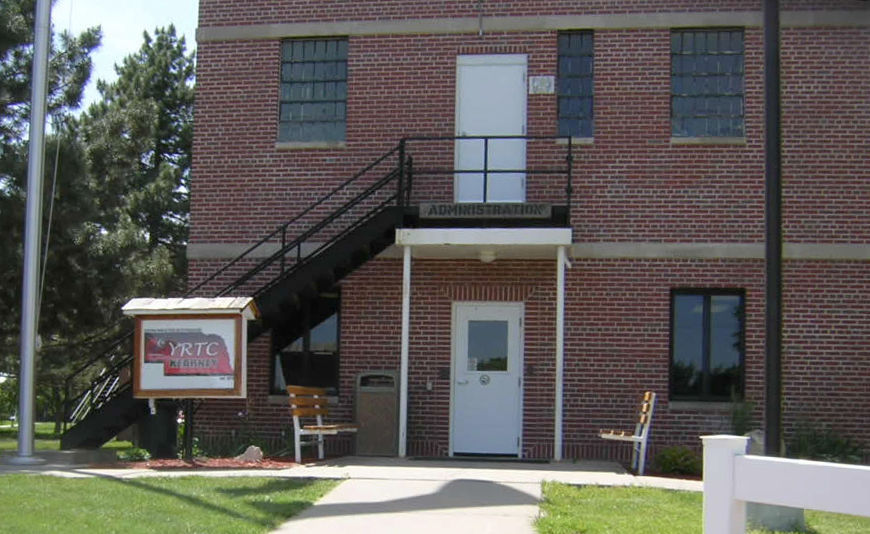 Violence and escapes that have increased at the Youth Rehabilitation and Treatment Center in Kearney have prompted officials to increase staffing and request that judges consider a 10-day hiatus from juvenile commitments to the facility.
The relief from new commitments would help stabilize the number of youth in care and ensure safety, said Department of Health and Human Services CEO Dannette Smith. 
Tuesday, Lancaster County Juvenile Judge Roger Heideman sent an email to Sens. Sara Howard, Patty Pansing Brooks and Kate Bolz, telling them he finds the suggestion unacceptable. 
"I find this unacceptable to suggest we allow youth to remain in secure detention until DHHS can fulfill its statutory obligation to provide rehabilitative and treatment services," Heideman said.
As of Wednesday, the Kearney campus had 95 boys and 23 girls residing there. 
Smith said in a news release the department will also transfer several high-needs male youths to the new Youth Rehabilitation and Treatment Center in Lincoln. It provides more intensive interventions such as targeted behavioral and trauma-based programming, she said.
Some girls are close to transitioning back into their communities and will be relocating to the newly renovated Youth Rehabilitation and Treatment Center in Geneva within the next week, Smith said.
Two additional youth will be moved to the Hastings Regional Center campus, which provides residential substance-abuse treatment for adolescent males.
Other actions the department is taking is placing leadership on campus 24 hours a day to provide added assistance, and temporarily suspending furloughs and off-site visits for 30 days. On-site family visits will be limited to parents, guardians and children of committed youth.
The actions came after weekend violence in which staff members in Kearney were attacked by four youths who took metal beds apart and used them as weapons in escape attempts. One of those staffers was admitted to a hospital for treatment of injuries. 
There have also been an escalating number of escapes by male youths in recent months. 
"I want to emphasize that we are doing everything we can to mitigate risk, but that level of risk will never be zero," Smith said. "The teams in our YRTC system serve some of our most challenging youth.
"We will continue to support our team and provide them with the tools they need to help manage behaviors, facilitate treatment and ensure safety and security of everyone at our YRTC facilities."
Be the first to know
Get local news delivered to your inbox!