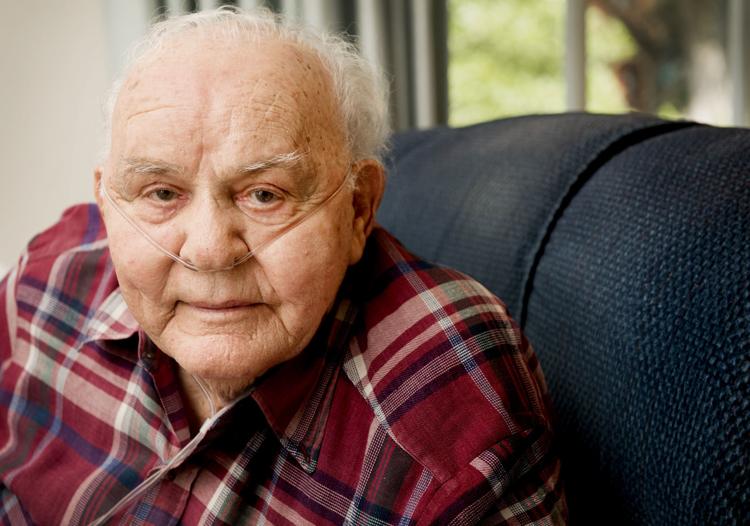 Don Walton: Charley Thone tribute, ballot initiatives and redistricting
First, a word or two about Charley Thone.
In separate text messages on the evening of Thone's death last week, Bob Kerrey and Mike Johanns described him as "a good and decent man."
That's quite a personal tribute.
And those qualities were even more clearly evident after he shed the cloak of office, leaving four years as governor and eight years as congressman behind.  
Thone said it freed him.  And he embraced that.
Charles Thone was a Nebraska representative in the '70s, the state's Governor in the '80s and a Republican icon in the decades since. Take a l…
It was quite a ride from Hartington, Neb., through the Capitols in Washington and Lincoln, a journey that wrote his name in the history books and took him close to presidents, including Ronald Reagan who came to Nebraska to campaign for him.  
And, through it all, the spotlights and the touch of power and the encounters with presidents and political legends and lore, Charley Thone seemed to stay as true to himself as any man can be.
The petition drive to place a Medicaid expansion initiative on the general election ballot could be yet another driver of voter turnout next November if it is successful.
The petition effort already underway to land a billion-dollar property tax reduction initiative a spot on the ballot is likely to be a huge impetus for voter turnout, perhaps particularly in western and central Nebraska.
Let's wait and see, but that initiative is also likely to spark big-time TV ad campaigns in Omaha and Lincoln sponsored by business organizations that are likely to oppose it.
And that could further increase voter turnout numbers.
Could a big turnout have a significant impact on the contests for governor and U.S. Senate, perhaps even a House race?
Will anybody be positioned in November to ride that wave?
The Legislature will launch debate on the revised state budget on Tuesday with the spotlight shining brightly on the University of Nebraska.
There are questions to be asked with senators providing the legislative answers and Gov. Pete Ricketts weighing in, first in attempting to help shape the legislative results and then ultimately in passing judgment on the final legislative product.
Is the university an investment or just an expense?
Is it an economic and cultural -- and workforce -- driver or just a cost?
At a time when this university is aspirational, trying to fit better into its Big Ten academic shoes in Lincoln, reaching higher and farther at its dynamic Medical Center in Omaha, serving a wider range of students at UNO and at Kearney, this is a big moment for the university.
A new legislative redistricting bill would have the greatest immediate impact on the composition of five legislative districts represented by senators who all are Democrats.
The bill, introduced by Sen. John Murante of Gretna, would provide that "aliens," or non-citizens, not be counted when the Legislature divides the state into legislative districts of comparable population size.
That would adhere to the language in the state constitution: "The basis of apportionment shall be the population excluding aliens ..."
Sens. Tony Vargas, Mike McDonnell, Dan Quick, Sara Howard and Adam Morfeld, in that order, currently represent the districts that would be most impacted.
None of those senators would be affected politically because redistricting would not occur until 2021 following the 2020 federal census and all would have had a crack at a second legislative term before then.
The population in the Vargas district in South Omaha and downtown Omaha is 21 percent noncitizen, according to U.S. Census Bureau figures compiled by David Drozd at the University of Nebraska at Omaha Center for Public Affairs Research.
That would be the district most subject to change. 
* Trump and Kim, the ultimate odd couple, Little Rocket Man and the "dotard," both mercurial and untethered.  But good for them; talking is better than killing.
* Sen. Laura Ebke's occupational licensing reform bill has been restored to the legislative agenda after being sidelined for awhile.  
* In Washington, Sen. Deb Fischer reports she had breakfast last week with White House Chief of Staff John Kelly to discuss President Trump's tariffs on steel and aluminum imports and their impact on Nebraska's agricultural exports. 
* Speaker of the Legislature Jim Scheer has reserved a dozen nights for evening sessions of the Legislature, beginning Tuesday. Strange things sometimes happen during a Night at the Museum when the legislative chamber is dimly lighted by desk lamps and spirits roam the Rotunda.
* And now Spring is but a week away.