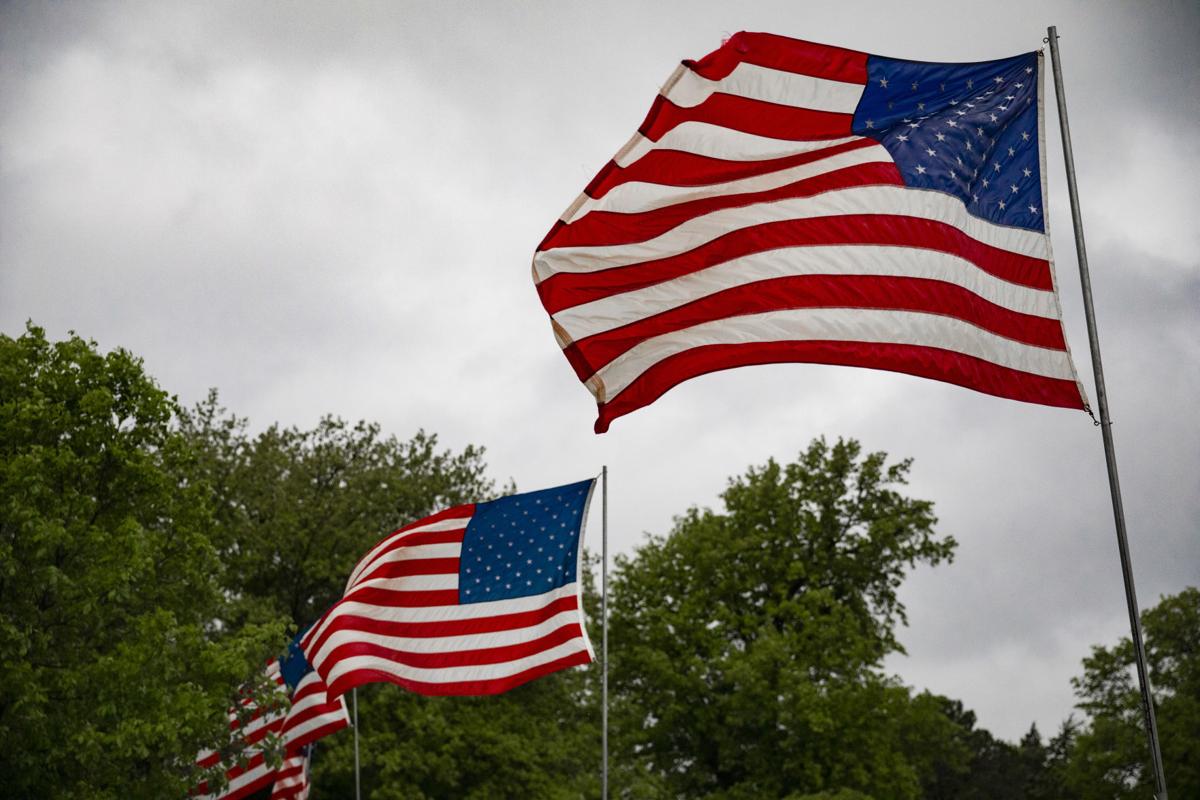 It's a different Memorial Day.
Although some Americans are out and about now, ignoring warnings to avoid crowds, wear masks and practice social distancing, most of us will continue to be more cautious today.
If you haven't liked this period of sheltering and social isolation, you're sure not going to like a second and stronger wave of the pandemic later this year if one is caused — or accelerated — in large part by those who have decided enough is enough and to heck with everyone else.
A second round of the coronavirus is "inevitable," Dr. Anthony Fauci says.
If states begin to lift restrictions too early, there will be a rebound that would "get us right back in the same boat that we were in a few weeks ago," he has warned.
Gov. Pete Ricketts has been cautious in gradually lifting or easing restrictions, certainly more cautious than some governors who have essentially erased all restrictions, but less cautious than some who want to move forward more warily.
President Donald Trump has not been cautious at all simply because he wants the beginning of an economic recovery to be clearly visible before voters go to the polls, or the mailbox, in November to decide whether or not to reelect him.
Trump has urged Americans to return to normal life now, and he recently vowed that "we are not closing our country" if the United States experiences a second wave.
So, there is drama — and a lot more sickness and death — ahead.
Bottom line is the uncomfortable truth that we are not out of these dangerous woods until there is a vaccine, and that's still a long way to go.
In Nebraska, eyes that used to be focused on Grand Island and Dakota City and Lexington have moved to Omaha now as hospital beds begin to fill up in the state's largest city.
"We need to be very careful," Dr. Angela Hewlett, medical director of the Nebraska Biocontainment Unit at UNMC, said a few nights ago as she joined Ricketts in what has become a weekly coronavirus town hall on NET.
"It's not a surge," she said, "but a gradual building that may continue."
"This virus doesn't care where you live," Hewlett noted. "We don't want to see another surge in the rural area."
"Now is the time to be wearing masks in public," she said.
Asked about the looming likelihood of a second wave later this year, Ricketts said: "We're starting to have those conversations. If there's a second wave, we will jump on it quickly.
"We may be managing this the rest of the year," the governor said.
Reading Erik Larson's new book, "The Splendid and the Vile," which chronicles in vivid detail Winston Churchill's leadership and British grit and courage during Hitler's Nazi bombing blitz that targeted London for 56 nights, I am reminded of today's missing historic tool.
Larson brings it all to life with the observations and details found in letters, diaries and entries in daily journals that recorded what people and their leaders saw, heard, experienced and thought.
All of that brings history to life and stamps it with the richness of human emotion and detail.
People do not write letters today: brisk text messages are of little value, and email is a poor substitute.
But could we think about creating a people's history resource for future historians through some kind of volunteer commitment to personal journals?
Let's take a quick look at the newest legislative lobbying report issued by Common Cause Nebraska.
Top three lobbying firms measured by lobbying income: 1) Mueller/Robak, $1.4 million; 2) Radcliffe and Associates, a slightly smaller $1.4 million; 3) O'Hara/Lindsay, $974,000.
Top spenders on lobbying: Altria Client Services, which represents Philip Morris; 2) Nebraska Chamber of Commerce; 3) League of Nebraska Municipalities; 4) University of Nebraska; 5) Nebraska Bankers Association.
There are 405 registered lobbyists at the Nebraska Legislature, but the really active, full-time lobbyists who are at work during a legislative session could fit comfortably into the Capitol Rotunda.
* Rep. Don Bacon — a retired U.S. Air Force brigadier general who served at Offutt Air Force Base where the two OC-135 aircraft that perform observation flights over Russia as part of the Open Skies Treaty are based — says he believes "this treaty is worth saving" in a statement issued in the wake of President Trump's announced intention to withdraw from the treaty.
* When wearing masks to protect people from the coronavirus is viewed as a partisan political statement, we're a long way down the rabbit hole.