The Nebraska Capitol's courtyards took a big step toward restoration two years ago when the four fountains started bubbling.
The next step was to raise money for landscaping in those courtyards, and a former state senators group took on that task soon after. The goal was to raise $1.4 million, and this month two former lawmakers appeared before the Appropriations Committee to ask senators to start the process of the Legislature accepting the gift. 
Former Sens. Tom Carlson and Bob Wickersham said the money is all but raised for the landscaping that could include petunias, tulips, lilacs, roses, hydrangeas, baby ramblers, spirea and other assorted flowering bushes and plants.
"I think that when this is done, people are going to walk in and see it and say, 'Wow,'" Carlson said. 
He compared it to the attraction of the Sunken Gardens. 
"And there won't be any tax dollars that fund this," he said. 
There will be an endowment to fund all future maintenance of the courtyard landscaping with interest from a $1 million investment. 
You have free articles remaining.
The fountains also have been upgraded, lined with one-inch squares of Venetian glass tiles, each fountain a different color of blue, yellow, white and red.  
The restoration is based on the 1932 design of Ernst Herminghaus and must be approved by Capitol Administrator Bob Ripley. 
Work on the courtyard gardens by a private contractor is scheduled to begin in the spring of 2020, and continue over several years, according to a construction schedule the Capitol is following for its heating and air conditioning system.
Contributions for the gardens of nearly $58,000 came from 75 former senators or in memory of former senators; about $26,000 came from 24 sitting senators; and $796,000 came from 57 individuals, foundations and the Lancaster County Visitors Promotion fund. 
Initial cost of the restoration is estimated at about $350,000. 
Other former senators who spearheaded the fundraising effort were DiAnna Schimek of Lincoln and Vickie McDonald of St. Paul. 
According to Susan Larson Rodenburg, who helped with fundraising for the project, Herminghaus created the landscape design for the Capitol courtyards to reflect the variety of color and pattern of the building's interior. Herminghaus' actual drawings for each of the four courtyards were analyzed by Big Muddy Workshop and Campbell's Nurseries, and plant selections were modified only slightly to account for current climate and improved species.
Peek inside the State Capitol
Nebraska State Capitol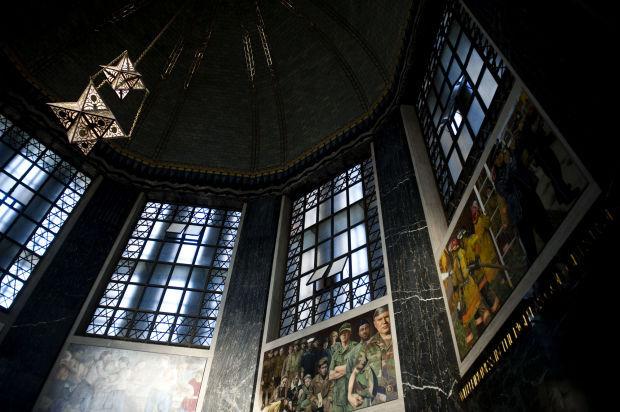 Nebraska State Capitol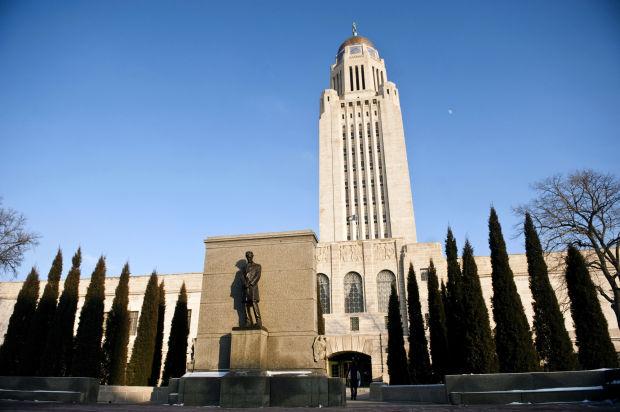 Nebraska State Capitol
Nebraska State Capitol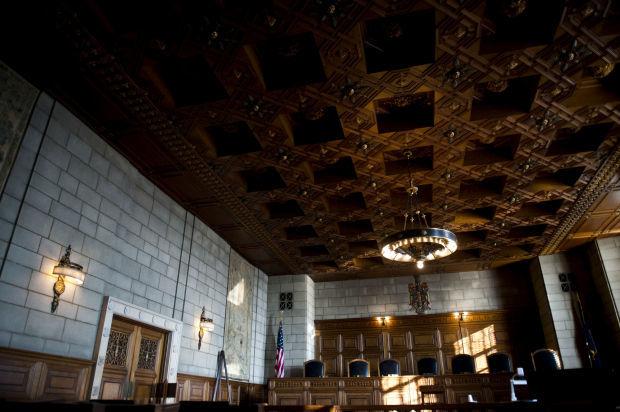 Nebraska State Capitol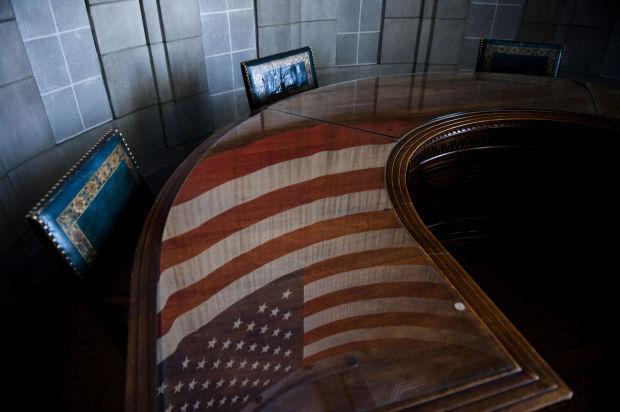 Nebraska State Capitol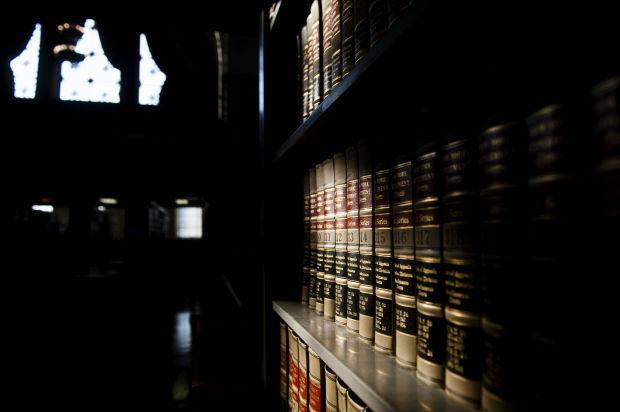 Nebraska State Capitol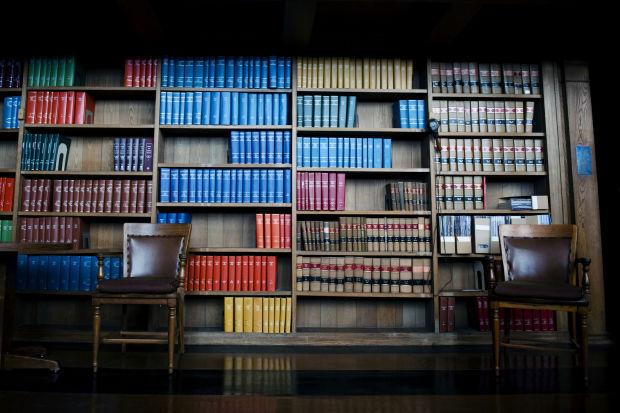 Nebraska State Capitol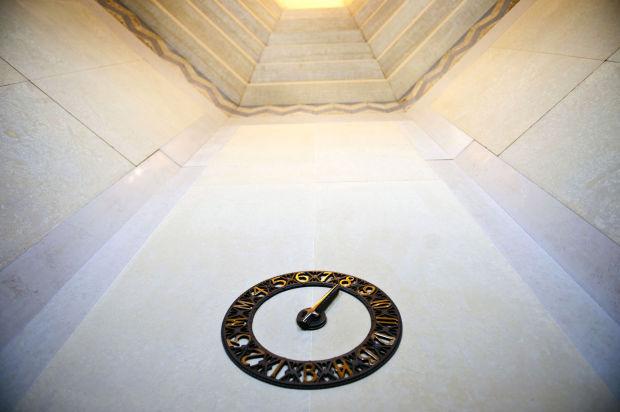 Nebraska State Capitol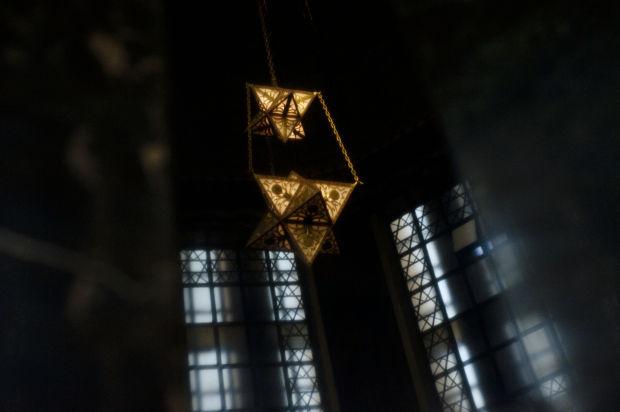 Nebraska State Capitol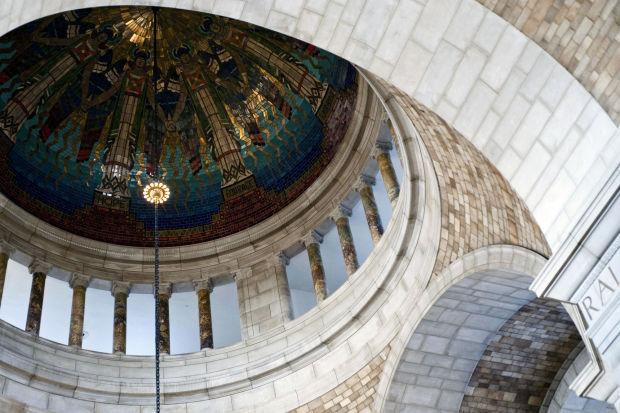 Nebraska State Capitol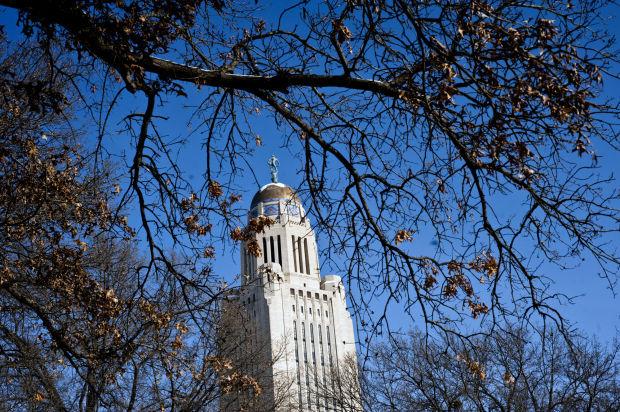 Nebraska State Capitol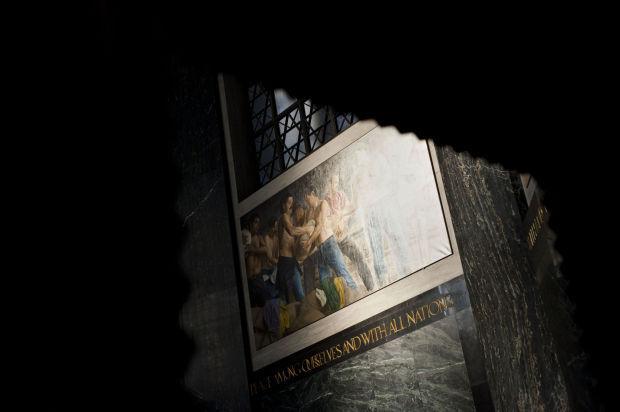 Nebraska State Capitol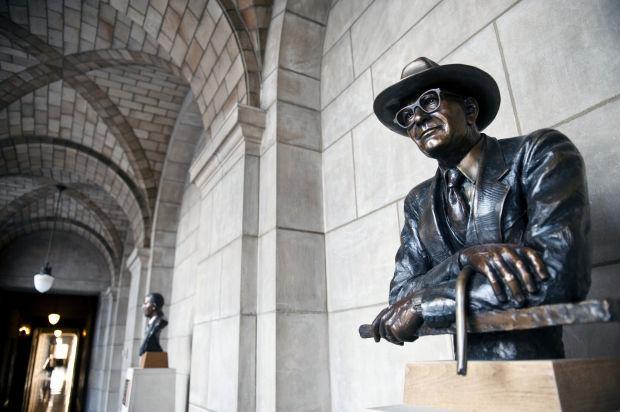 Nebraska State Capitol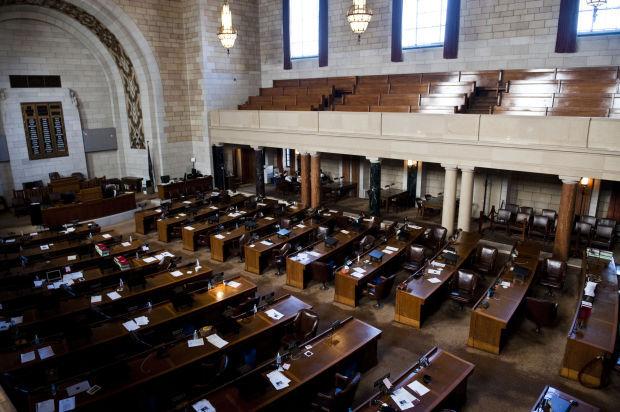 State Capitol