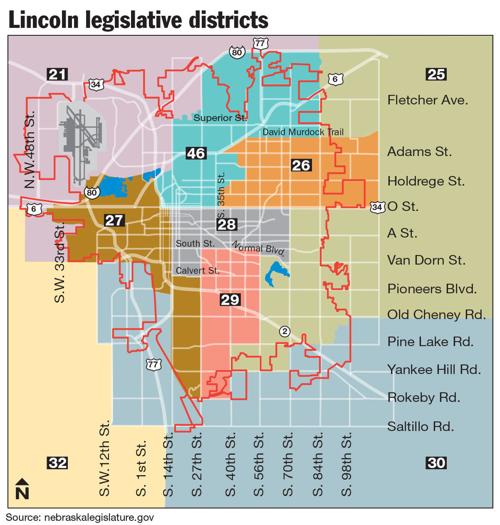 Both incumbent Sen. Kate Bolz and challenger Melody Vaccaro will advance to the general election in the District 29 legislative race.
Both are Democrats in the nonpartisan election.
Bolz, 37, is executive director of the Nebraska Association of Service Providers. 
She has represented the south Lincoln district since 2013 as a member of the Appropriations Committee, which makes budget and spending recommendations to the Legislature. She is also a member of the Department of Correctional Services Special Investigative Committee, and she chairs the Aging Nebraskans Task Force.
A major issue in the Legislature for several years has been how to provide a reduction in taxes, in particular property taxes.
A broad range of policies would need to be enacted in order to provide meaningful tax relief, Bolz said. Those could include implementation of managed care in the state Medicaid program, coordinating and combining government functions including information technology, and promoting public safety through cost-effective community corrections programs. 
The Nebraska Department of Health and Human Services this year recommended three health plans for its managed-care program known as Heritage Health.
You have free articles remaining.
Poverty among state residents prompts senators to introduce legislation each year.
The statewide percentage of poverty in Nebraska is about 12.9 percent, for combined years of 2010-14. The poverty rate in District 29 is 7.5 percent.
To work on the issue of childhood poverty, Bolz said, strategies should include increasing access to early childhood education, promoting workforce education and training, creating jobs in low-income communities and implementing an intergenerational poverty task force to develop approaches for this complex problem.
Vaccaro, 35, is a senior implementation specialist and served in the Peace Corps from 2005 to 2007.
On taxes, Vaccaro said substantial income tax cuts will be possible only if tax revenue is generated elsewhere, for example, through wind energy development.
"The opportunity is there and backed by years of research," she said. "It's time we invest in Nebraska's wind power."
Vaccaro says Nebraska must expand Medicaid because families in poverty shouldn't find their situations complicated by outrageous medical fees for basic health care. And parents need employment protections to keep their jobs when children are sick and they must care for them.
"I'd like to see every high school student take the ACT (college entrance exam) for free," Vaccaro said in answer to the Journal Star Voter's Guide questionnaire.
District 29 has 26,667 registered voters, with more Republicans (11,618) than other party affiliations. There are 9,709 Democrats, 5,147 nonpartisans and 193 people registered as libertarians. The vast majority of voters are white, at 91.4 percent, with 8.59 percent minority voters.