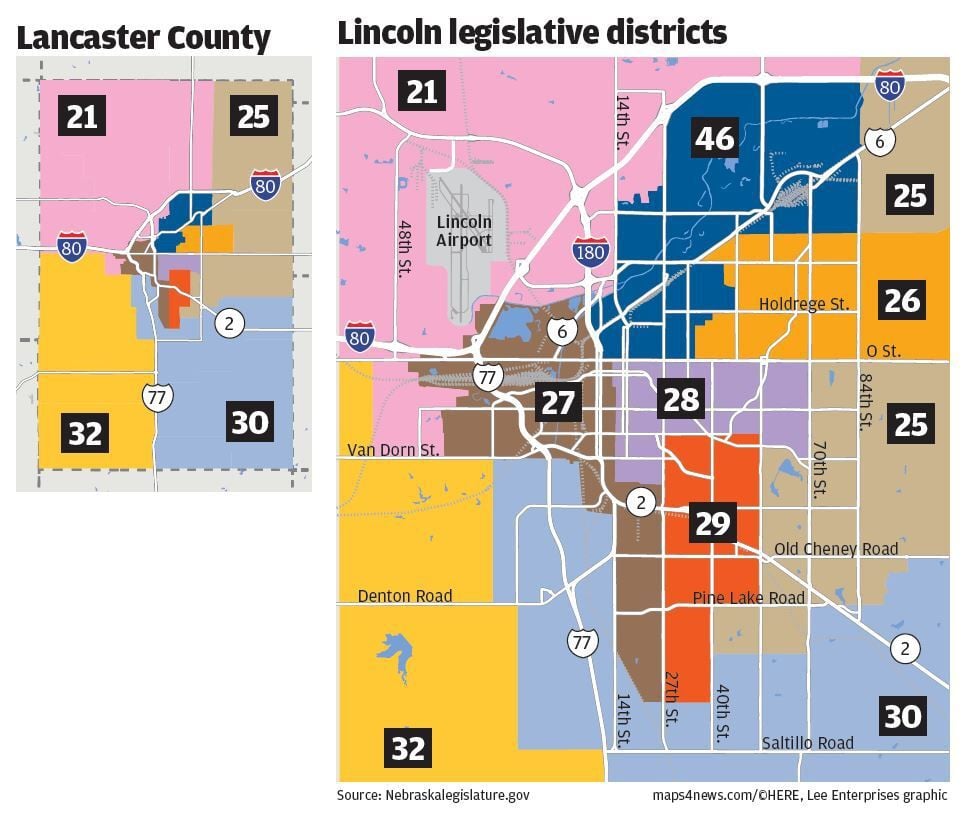 Forty-nine women and men serve in Nebraska's unique, one-house Legislature.
Their job is considered part time — a citizen Legislature — and senators meet for 90 working days in odd-numbered years and 60 working days in even-numbered years. The 106th Legislature will convene in January.
Senators are paid $12,000 a year, a salary set in the state Constitution that cannot be changed without a statewide vote.
The Legislature is nonpartisan, so senators do not run with party labels, although they do have party registrations, including Republican, Democrat, Libertarian and independent. The two who get the most votes in the primary advance to the general election.
State senators are elected to four-year terms and after two consecutive terms must wait four years before running again. Eight of the 24 seats up for election this year have no incumbents because of term limits or because an incumbent has chosen not to seek a second term.
Six districts have only one candidate, all incumbents.  
Six Southeast Nebraska districts are on the ballot this year. One is an open seat for which the incumbent senator, Roy Baker, chose not to run for a second term. Candidates for his District 30 seat are Myron Dorn of Adams and Don Schuller of Wymore.
Five area incumbents are running. Mark Kolterman of Seward (District 24) is being challenged by Stephanie Nantkes of Seward; Matt Hansen of Lincoln (District 26) is being challenged by Bob Van Valkenburg of Lincoln; Laura Ebke of Crete (District 32) is being challenged by Tom Brandt of Plymouth. Patty Pansing Brooks (District 28) and Adam Morfeld (District 46) are running unopposed.
District 24 candidates
District 26 candidates
District 28 candidate
District 30 candidates
District 32 candidates
District 46 candidate