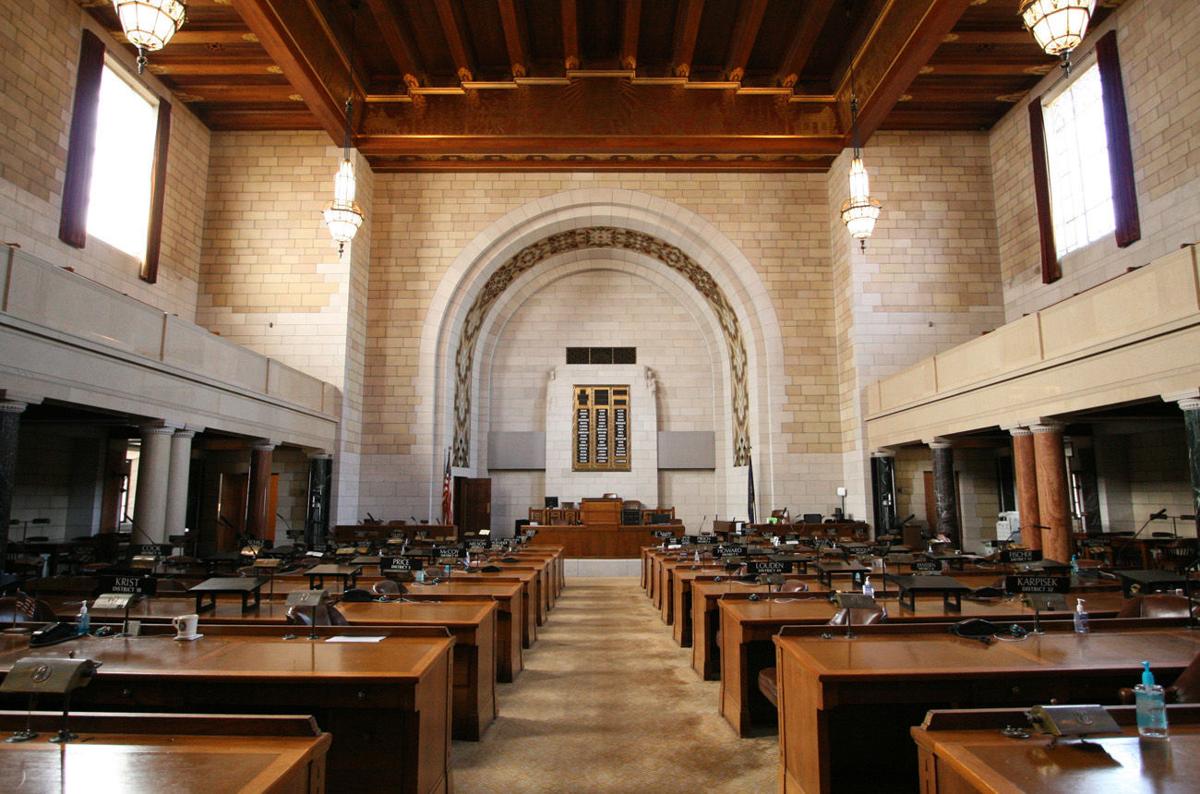 For eight straight years last decade, state lawmakers debated whether to require Nebraska voters to show a photo identification before they cast a ballot in the state's elections.
And in eight straight legislative sessions, the measure failed to muster enough votes to advance.
After a one-year hiatus, the Legislature will once again pick the issue up after Sen. Andrew La Grone of Gretna introduced a constitutional amendment (LR292CA) that would require poll workers to review a voter's photo before they could vote.
La Grone's proposal, which has 13 additional co-sponsors, requires poll workers to "review a photograph or a digital image of each voter to verify the identity of the voter." The specifics on how those reviews would take place, as well as any exemptions for specific situations, would be up to future Legislatures to decide.
"I think at the end of the day, this is an issue the people of Nebraska should be able to voice their opinion on," said La Grone, who is seeking election to the District 49 seat formerly held by Sen. John Murante, the last lawmaker to introduce a voter ID measure. La Grone was appointed to the seat in 2018.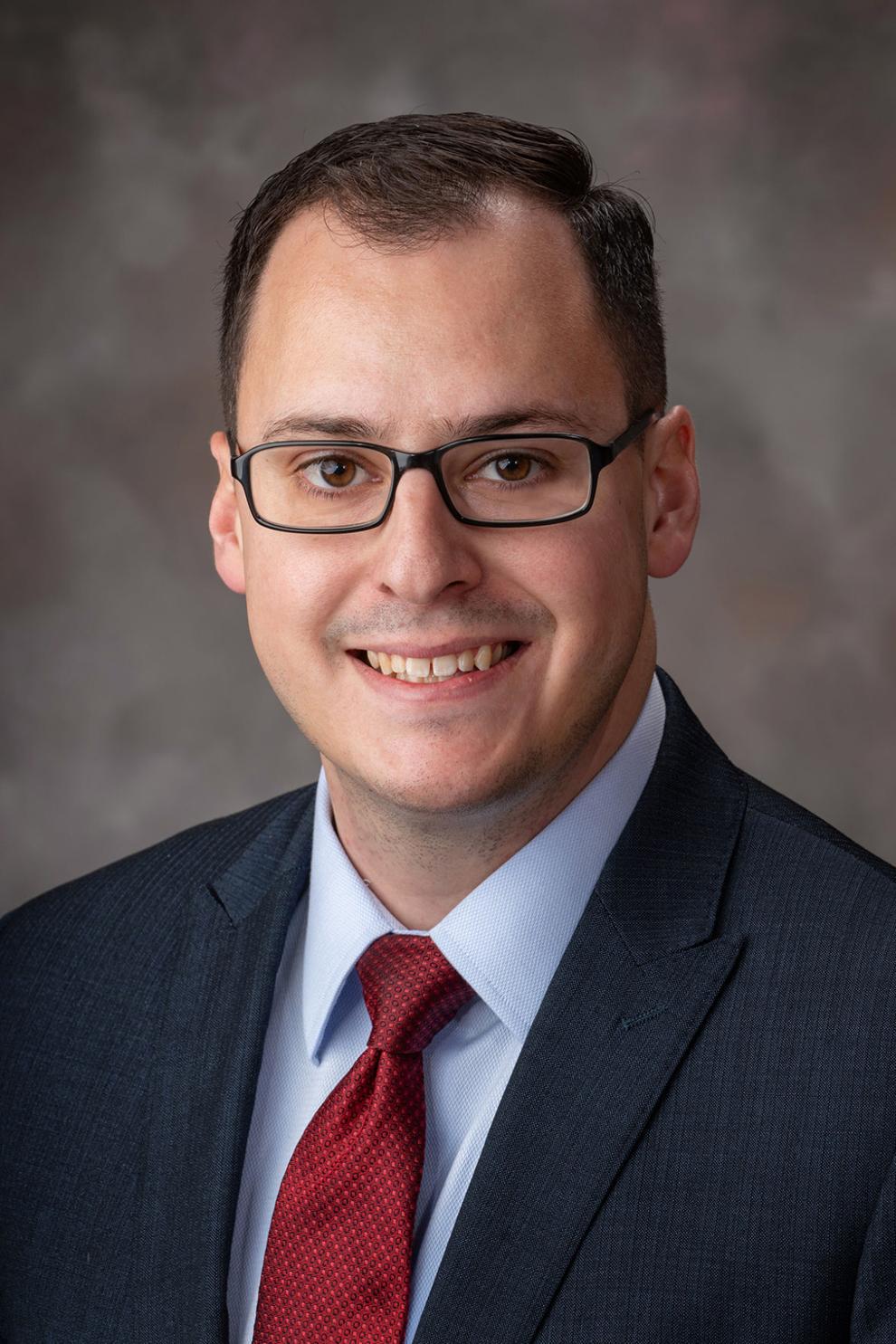 Murante's last attempt to ask voters to add Nebraska to the list of 35 states with voter ID was pulled in 2018 after opponents threatened a prolonged debate on the matter.
The senators who led the opposition to the last voter ID proposal — Lincoln Sens. Adam Morfeld and Patty Pansing Brooks, Omaha Sen. Ernie Chambers, and Sen. Carol Blood of Bellevue — remain in the Legislature.
La Grone said he plans to work with lawmakers to address their concerns and believes there is a way to implement voter ID "without disenfranchising a single voter," saying a more important outcome would be secure elections.
A voting rights group promised to fight the proposed constitutional amendment, however, saying voter ID laws "only increase wasteful government bureaucracy and deny eligible Americans their right to vote."
John Cartier, director of voting rights at Civic Nebraska, said La Grone's proposed constitutional amendment addresses a problem that doesn't exist in the Cornhusker State.
"No one can point to a voter impersonation fraud conviction in our state, or even a tangible problem of voter fraud," Cartier said in a statement. "And combating this myth could waste millions of taxpayer dollars while risking the disenfranchisement of thousands of Nebraska voters."
Among the other bills introduced Friday:
WATER RESEARCH FUNDING: A bill (LB904) by Lincoln Sen. Kate Bolz would add the promotion of sustainability of water in food production to the goals of the state's Water Sustainability Fund, provide $900,000 in funding to the University of Nebraska's Daugherty Water for Food Institute, and increase the annual transfer from the general fund to the Water Sustainability Fund to $12 million.
FEE FOR PLASTIC BAGS: Omaha Sen. Wendy DeBoer introduced a bill that would require shoppers to pay an additional 5 cents per one-time-use plastic bag they use at checkout. Of the 5 cents, 3 cents would go into the state's general fund, under DeBoer's proposal, while 1 cent would go into the Plastic Bag Reduction Fund, which would pay for publicly available reusable bags. The last cent would return to the stores for collection of the fee.
TIPPED MINIMUM WAGE: Omaha Sen. Megan Hunt will once again try to get tipped workers a raise. Her bill (LB915) would increase the minimum wage for those workers from $2.13 per hour this year to $3.60 per hour beginning in 2021 and $4.50 per hour in 2022. A similar measure stalled in the Legislature last year.
NEW CORRECTIONS CENTER: To decrease prison overcrowding, Omaha Sen. Steve Lathrop introduced a bill (LB916) that would appropriate $52 million to build a 300-bed facility in Omaha for the Department of Correctional Services.
ANTI-BIAS TRAINING: Law enforcement officers would be required to take two hours of anti-bias and implicit bias training and testing each year, under a bill (LB924) from Chambers.
MINIMUM PROPERTY TAX RELIEF: Sen. Tom Briese of Albion introduced a bill (LB930) setting the floor on the Property Tax Relief Fund at $275 million.
TRIBAL FLAGS: The flags of the Omaha Tribe of Nebraska, Ponca Tribe of Nebraska, Santee Sioux Nation and the Winnebago Tribe of Nebraska would be displayed in the George W. Norris Chamber alongside the flag of the United States and state flag of Nebraska, under a bill (LB937) from Sen. Tom Brewer of Gordon.