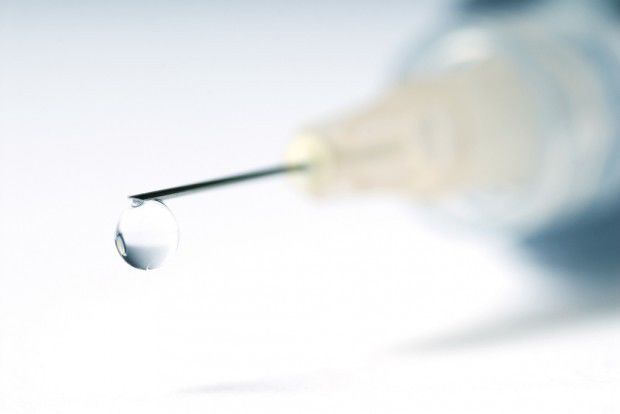 The state's recent purchase of lethal injection drugs that would allow it to resume executions in Nebraska will lead to costly litigation, ACLU of Nebraska Executive Director Danielle Conrad said Friday.
Conrad said information the ACLU received from the state Department of Correctional Services in response to an open records request led her to conclude that the state faces "another round of costly and lengthy legal appeals with the taxpayer picking up the tab."
"(It) shows a shady foreign source approached the Department of Corrections and engineered a hasty deal, with no assurances from state officials as to fair price, ability to comply with the importation laws, or the efficacy of the drugs in question," Conrad said. "This marks another sad chapter in the dark history of Nebraska's death penalty story.
"Nebraska's past attempts to obtain lethal injection drugs have been legally suspect and full of problems, including wasted taxpayer dollars and false promises.
"Their most recent effort is nothing more than deja vu all over again."
Records show that Chris Harris, CEO of the India-based Harris Pharma LLP, contacted state officials April 14 to ask if they wanted a "few thousand vials extra" of sodium thiopental, one of three drugs used in lethal injections. Sodium thiopental renders the recipient unconscious.
The message made its way to Corrections Director Scott Frakes, who told Harris in an April 15 email that he would like to connect as soon as possible.
In fact, Taylor Gage, spokesman for Gov. Pete Ricketts, said documentation provided to the ACLU shows that the state "legally purchased the necessary drugs to carry out the death penalty under the state's current protocol."
"(ACLU's) threat to sue the state and to prevent sentences from being carried out is only another example of their litigious tactics," Gage said.
In 2009, Nebraska moved to a system of execution by lethal injection as a substitute for the electric chair, after its use was ruled as unconstitutional by the Nebraska Supreme Court, but the state has encountered difficulty in acquiring legal drugs.
The Legislature passed a bill Wednesday abolishing the death penalty in Nebraska. Ricketts plans to veto the bill Tuesday, setting the stage for a showdown vote in the Legislature on an attempt to override his veto.
Nebraska's last execution was in 1997.