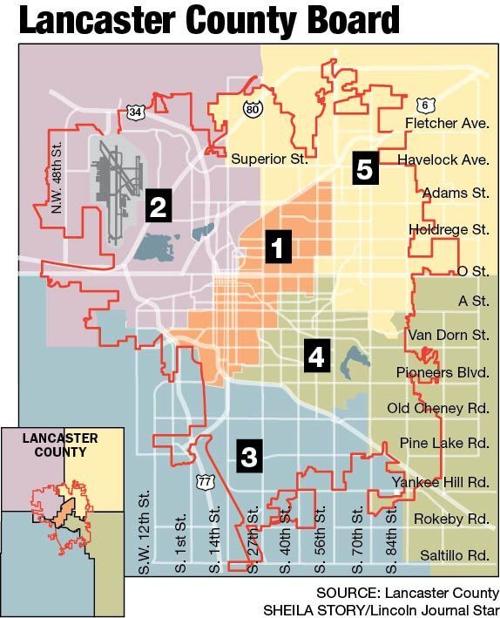 Two of three seats on the Lancaster County Board of Commissioners are up for election this year, although one is uncontested.
County Commissioner Deb Schorr, who holds the District 3 seat, is running unopposed for re-election.
District 1 is being vacated by Commissioner Bill Avery. Republican Tim Duey and Democrat Sean Flowerday are vying to fill the seat.
Incumbent Todd Wiltgen, a Republican, is seeking his second term. His challenger is Democrat Rick Vest.
The five-person board manages county funds, oversees county property, adopts annual budgets, administering several programs established by state law, as well as sets tax levies and salaries of elected and appointed county officials.
Commissioners are elected to four-year terms and typically meet twice a week, at 9 a.m. Tuesdays for a televised business meeting and 8:30 a.m. Thursdays for a staff meeting.
Commissioners will be paid $46,708 a year next year. 
District 1 candidates
District 3 candidate
District 5 candidates