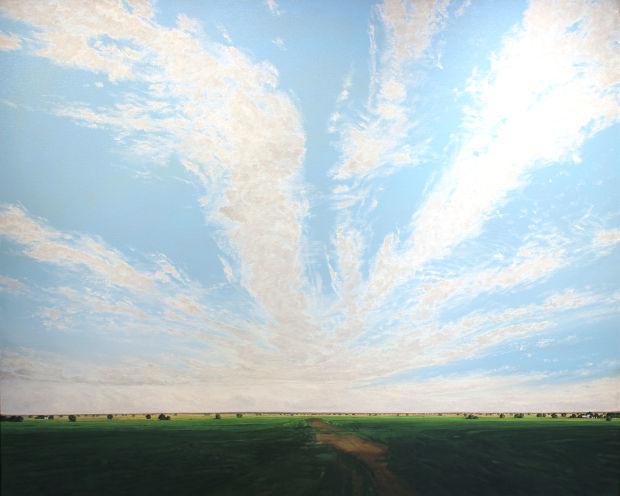 Keith Jacobshagen moved to Lincoln to teach at the University of Nebraska in 1968. Now one of the most acclaimed artists in the state, Jacobshagen is the preeminent painter of the Great Plains.
Jacobshagen developed his connections with the flatland and big sky flying with his test pilot father while growing up in Wichita, Kan. Those flights led Jacobshagen to develop his unique perspective: painting as if he is standing yards above the ground, a view that lowers and lengthens the horizon.
Jacobshagen's landscapes found an audience in the 1970s and can now be found in museums and prominent private and corporate collections. He is represented by several galleries around the country, including Kiechel Fine Art in Lincoln.