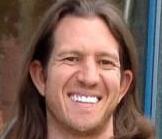 As featured on
Omaha bar owner Jake Gardner has been indicted on four counts, including manslaughter, in connection to the shooting death of James Scurlock during protests May 30.
In a stunning development, Jake Gardner — the white bar owner indicted in the killing of a 22-year-old Black man during protests in downtown Omaha — has been found dead near Portland, Oregon.
The night James Scurlock was shot and killed by bar owner Jake Gardner, Gardner and other people sat inside his downtown bar with a shotgun and three handguns, discussing how they would deal with looters.