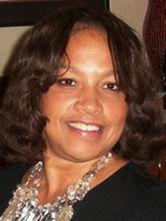 Marthaellen Florence is director of community engagement at NET-Television. In the community, she sits on the boards of the Malone Community Center, Lincoln Community Foundation, Lincoln Library Board, KZUM Radio, Flatwater Shakespeare Company and is the associate CD-1 county chair of the Nebraska Democratic Party. She also serves on the UNL Chancellor's Commission for the Status of People of Color and is part of the Inclusive Leadership curriculum team.
Who has inspired you?
Hundreds of people have inspired me and have had some influence in my life. First of all, I can't forget those who were directly involved in my upbringing – my mother, maternal grandmother and any number of my female elders. Those women with strong identities who know themselves really inspire me. As a result, I am inspired by the "mavericks" of the world, the "pot stirrers." I am particularly fond of those folks who say "it can't be done." These are the ones that inspire me to always make it happen.
Whom do you hope to inspire?
For over 20 years, I have served as a workshop facilitator teaching college students about the art of leadership and vision development. I tell them, "When you are living the best version of yourself, you inspire others to do the same." I never really thought of it until now, but I hope to continue to be that person who inspires others to say, "Because of you, I didn't give up."
What does leadership mean to you?
If your actions inspire others to dream more, learn more, do more and become more, you are a leader. – John Quincy Adams
What is your favorite quote or motto?
I am a big quote and motto person – they are framed all over my house and my office. My favorites are: 1) "Have a healthy disregard for the impossible"; 2) "Not my monkey, not my circus"; 3) "Go Big or go home!" and 4) "You were born an original, don't die a copy."
As for a favorite quote or thought: "Alice laughed. 'There's no use trying,' she said. 'One can't believe impossible things.' 'I daresay you haven't had much practice,' said the Queen. 'When I was your age, I always did it for half-an-hour a day. Why, sometimes I've believed as many as six impossible things before breakfast.'" – Alice in Wonderland
How would you describe a great day at work?
For me, there is no such thing as a great day at work. I love what I do; therefore, it fills a significant portion of my life rather than my day. I believe we were created to make our work meaningful thereby not seeing it as work. That is actually an emotional need for me. I would not do well at an 8-to-5 gig. A good day is filled with purpose, accomplishment, passion and personal satisfaction in a job well done. I treat every project as extraordinary and try to always bring my "A" game. If that happens … it's a good day.
What's the best advice you've ever received, and who gave it to you?
In the beginning of my career, I was blessed to have the most amazing supervisor, Steve Alvis. He was not only my boss but a friend and mentor. I am sure these are not original to him, but two of his go-to phrases were: 1) "'Plant the seeds, pull the weeds and then let go," and 2) "Being the best is the only market that is not crowded."
What's the highlight of your career (so far)?
I don't know that I have a specific highlight associated with my career. I guess being able to intersect my work life with my personal life has been a highlight and one of my greatest accomplishments. When I turned 50, I spent a week at a mediation camp for the purpose of self-exploration. At the end of that week, one of my goals was to be more of a servant leader to my community. Being able to integrate that goal into my work life has been a true highlight for me.
How have you changed over the course of your career?
As retirement looms on the horizon, I have thought a lot about this question, only to realize that it is more about trusting the process than about specific change. My career has been about simply moving along the path and experiencing new and interesting things and people on the journey. Some experiences have been more intense than others, but rather than struggle through as I did in the early days, I have chosen to see each day as a part of a rewarding, nourishing routine. My life mantra is: "Awareness is the greatest agent for change." I am expecting it to only get better.