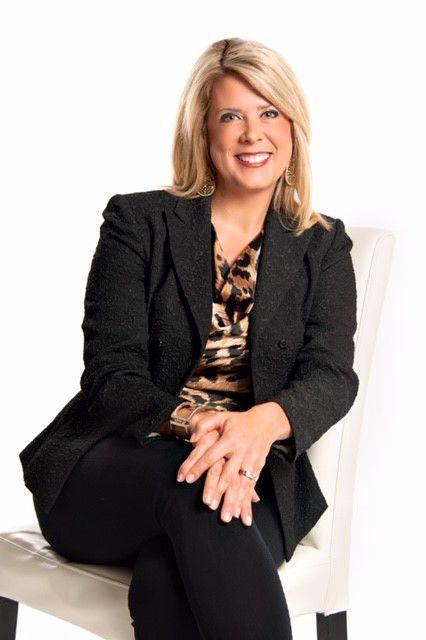 • 2nd Vice President, Corporate Communications & Community Relations, Ameritas
• Wife and mom to three amazing kids, PR lady and student of leadership. Passionate in all I do with a bias for action. Love my faith, my community and helping others.
• Co-chair of Lincoln Public Schools Superintendent's Community Advisory Council and member of LPS High School Task Force.
• RISE Lincoln Board of Directors (women's leadership organization).
• ICAN Women's Leadership Advisory Board.
• Member of American Marketing Association.
• Head Start Pre-K classroom volunteer.
• Leadership Lincoln Class 21 and Leadership Nebraska Class 5.
• Past boards include: Tedx Lincoln, YWCA, MilkWorks and Lincoln Community Playhouse.
Who has inspired you?
My parents, Ken and Colleen Ring, have loved and supported me throughout my life. My husband, Justin Carlson, always helps me slow down and enjoy the moment. I value his perspective and logic. As a mother, my kids inspire me to want to be the best version of myself. I want them to see a woman who loves her family and her faith, has a strong work ethic and cares for others, especially those who may not have a voice. Many friends throughout my life have challenged and inspired me to become a mentor to young professionals as they were mentors to me.
Whom do you hope to inspire?
You have free articles remaining.
Most importantly my kids, but also those I work with at Ameritas and in the community. We spend so much time with the people at work, so why shouldn't we support each other and help one another to shine? I want my team members to find their purpose and know they're adding value. I want to live in a community where people encourage and care about each other, working toward a better livelihood. No matter what you do or where you live, every person can make something better for the future.
What does leadership mean to you?
For me, leadership takes on a servant role – hard work, long hours and tough decisions, all with a goal to help my team members develop and grow. To me, leadership is not a title on a business card. It's about providing vision, setting clear expectations, and creating an environment that is safe and creative that lets ideas and collaboration occur. Leadership is about helping people have their own success, which in turn gives your company, organization or city success, and that energizes me.
What is your favorite quote or motto?
I subscribe to the motto "Work hard, play hard." Whether it's spending my free time raising money for a cause or going down the slide at the pool with my kids, truly living life to the fullest is important to me. Passion with a purpose can make a difference, and I believe that any one person or group of people can create positive change, because I've seen it done. Anthropologist Margaret Mead once said, "Never doubt that a small group of thoughtful, committed citizens can change the world; indeed, it's the only thing that ever has." I love this quote!
How would you describe a great day at work?
Every day is great when you enjoy what you are doing. I love a busy day when my team rocks a project and does it with pride. I enjoy touring nonprofits that Ameritas supports and seeing first-hand the difference financial support makes in the lives of others. Communications teams get to take very conceptual ideas and put them into words, helping people connect to the purpose of their work. When my team gathers for weekly meetings, we have fun and say that we make magic. Sometimes I get goose bumps after a great brainstorming session, because I believe the wisdom of those in the room can solve any problem.
What's the best advice you've ever received, and who gave it to you?
Soar with your strengths. Don't try to be something you aren't. You won't be happy, and people want to follow a leader who is authentic. Be you! For me, that means being overly outgoing, upbeat and positive while still working hard to get results. Both companies I worked for in my career subscribe to Gallup's strength-based teachings, so I have learned to embrace my WOO (Winning Others Over), Strategic, Communication, Arranger and Activator strengths to lead effectively, help my employees progress and drive results for the organization.
What's the highlight of your career (so far)?
\Being able to work for a caring company like Ameritas, and managing the company's community relations and foundation philanthropy, is extremely rewarding. Knowing I've played a role in the investments Ameritas is making in community projects or programs is very meaningful to me. Our efforts help students learn and help families in need have food. Seeing the smile on the face of a child visiting the Lincoln Children's Zoo is a joy for me. I have been in the insurance and financial services industry for almost 23 years. Everything, from helping a family recover from a house fire to leading a team of dedicated writers, has been rewarding.
How have you changed over the course of your career?
With every new professional or volunteer experience, I've gained new skills, met new people and hopefully made a positive impact. Whether it was my first time speaking to a group of young people, leading a challenging response to a corporate issue, taking on a new leadership role or becoming a mom, each experience has shaped the person I am today. As I reflect over my life and career thus far, I am grateful for the many people I have worked with and befriended; those that encouraged me and the opportunities they have entrusted to me. It's been quite a ride, and I look forward to what's next.