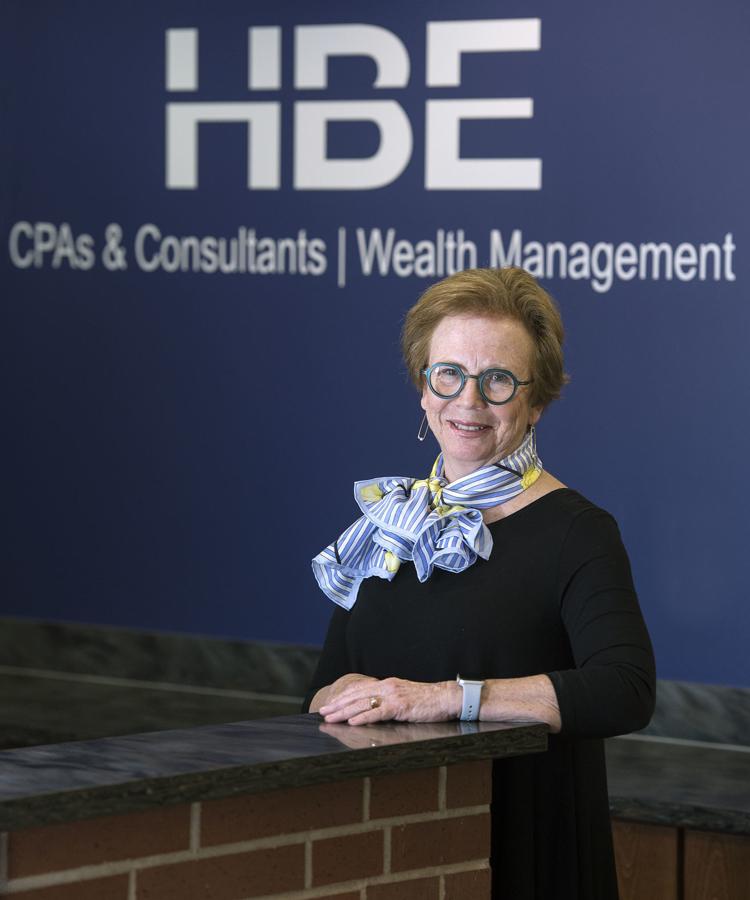 Who has inspired you?
I have been inspired by many people, but those who have been particularly inspirational to me are women who have been able to establish balance in their lives. It would be hard for me at this age to pick even one or two whom I could name as along the way – there have been so many. These women have inspired me to also seek balance in my life, which, to me, means taking the time for things that mean the most and not getting bogged down with those activities or things that are not important. At this point in my life, however, my daughter has been very inspiring to me. Whether for professional pursuits or for personal fulfillment, she embraces travel and experiences with joy and determination. She makes me better through the example she sets as a young professional who has added balance, work, travel and relationships to her life and seems to keep her priorities on a good path.
Whom do you hope to inspire?
I have been very fortunate to work with a lot of young professionals over the last 10 years. I hope that I have been able to inspire some of these people, especially to take time to be of service to others and to nonprofit organizations. I hope that I can help the young women I work with realize that it is possible to have a successful career and family, if you can move your priorities around as necessary.
What does leadership mean to you?
It's about leading with others in mind. I would also call this servant leadership, which is the style of leadership I strive for personally. It is about establishing a balance between being a leader, while also serving those you lead. My hope is that the servant leadership I practice helps develop opportunities for growth for my peers and coworkers and helps them with personal development beyond the "job."
What is your favorite quote or motto?
"Begin with the end in mind."
How would you describe a great day at work?
In public accounting, we are fortunate to have positive and meaningful interactions with staff and clients, and that makes a great day. That being said, I love to sit down and work through a complex accounting issue or problem. That's the accounting nerd in me.
What's the best advice you've ever received and who gave it to you?
My husband gives me good advice every day, but the best advice he gives me over and over is to not sweat the small stuff – it does not matter in the big scheme of things. Pick the battle that is worth fighting, and leave the rest behind.
What's the highlight of your career?
With an equal number of men and women at our partner table, HBE has worked hard to offer a work-life balance for employees. As one of those partners, I have been able to help our leadership team make decisions for our staff that allow flexibility and the opportunity to make their personal life fit into their professional life and vice versa. Not only have we introduced opportunities within our firm for staff to work where and when they want, we have worked hard to erase the stigma that taking time off for family and personal priorities negatively affects professional advancement. Although this is not necessarily gender-specific, I have been especially passionate about women and how we can make it work for them as they are in their child-rearing years.
How have you changed over the course of your career?
I have practiced as a CPA since 1990, and as I have mentioned in my earlier comments, my goal has been to keep my life balanced. Over the course of my career personally, I have moved my priorities around many times. When my children were young and my husband traveled extensively, I had to carve out more time for parenthood and less for my career. But, as they became more independent and left home, I have been able to focus on my career and found the perfect place at HBE to use some leadership and technical skills that I did not have time for earlier in my life. The accounting profession has changed in so many ways; primarily, with technology, we are able to be the true advisor that our clients need and want. The compliance work is important, but the relationships with clients and how we can help them meet their personal and business goals is much more important, at least to me, than it was earlier in my career.