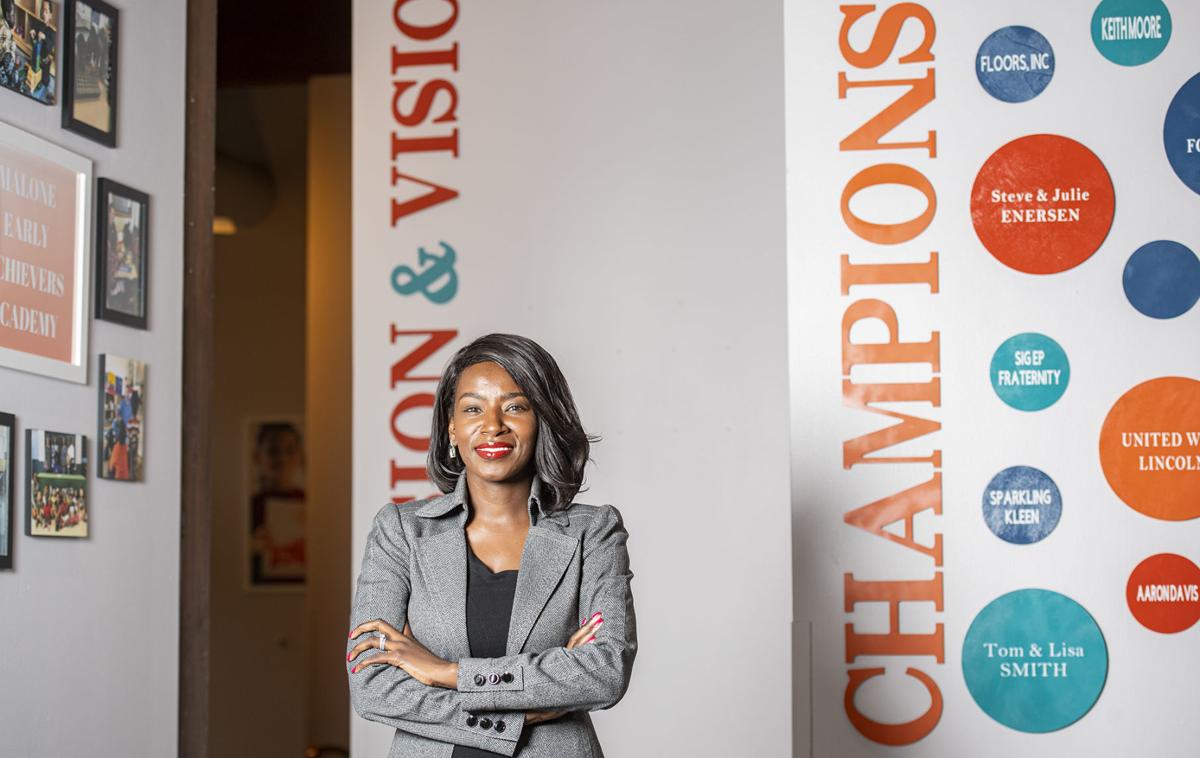 • Former executive director of Malone Community Center
• Board of Directors for Lincoln Public Schools Foundation
• Board of Directors for Nebraska Children & Family Foundation
• Board of Directors for Nebraska Civic Engagement Table
• Racial & Ethnic Diversity Committee
• City of Lincoln Justice Council Committee
Who has inspired you?
I've been blessed to have built relationships with so many people who have inspired and guided me on my journey, but without question my biggest inspirations are my grandmothers Dorothy Russell and Shadie Bell Jones. These two were dynamic and powerful in their own unique ways. They raised families, helped build their communities and broke the glass ceiling many times over so that all women, and especially black women, could have equal opportunities. My grandmother Shadie is memorialized in a museum as the first black nurse in East Texas. I AM – because of them.
Whom do you hope to inspire?
You have free articles remaining.
Everyone who has been marginalized, voiceless and looking for a tiny spark that encourages them to "go for it"!
What does leadership mean to you?
Leadership means making tough decisions, even when they are unpopular, and executing on those decisions. It means inspiring others to always live the best versions of themselves.
How would you describe a great day at work?
Getting a hug from one of our preschoolers. I just LOVE the way they do things their own way without fear or doubt. They are literally geniuses at this age, and they inspire me every day.
What's the best advice you've ever received, and who gave it to you?
"Never start anything you don't plan on keeping up. And if you do start, do it better than everyone else." - My Grandmother Dorothy Russell
What's the highlight of your career (so far)?
Leading the Malone Community Center. To be trusted with such a historic institution has been a great honor. In this position, I've been able to influence policy around issues that disproportionately affect minority populations, and create strategic partnerships that provide our students equal access to resources and technology that they otherwise would not be able to utilize.
How have you changed over the course of your career?
I've become more confident and grown thick skin. I've learned to trust myself more and to say what I mean and mean what I say.