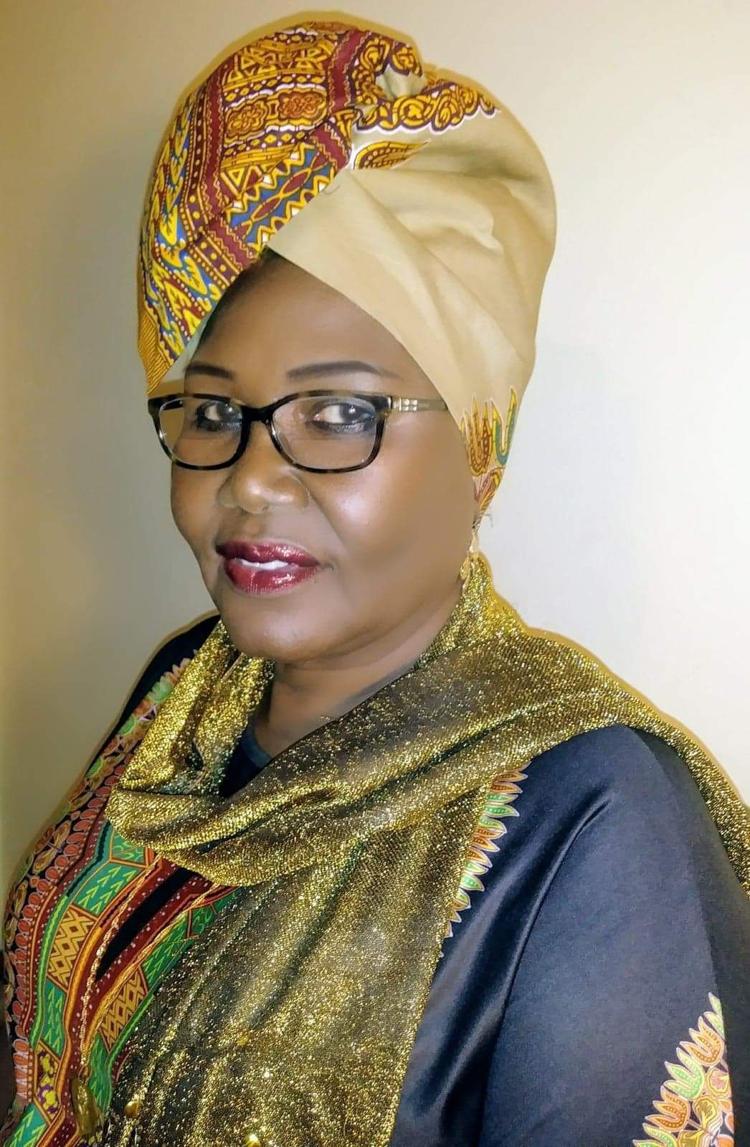 • Women's Program Manager, Asian Community & Cultural Center
• Community Breastfeeding Educator, MilkWorks
• Facilitator, Mother-Daughter Circle -YWCA
• Facilitator, Creating Lasting Family Connections - Region 5
• Advisor, Nuba Mountains International Association of Nebraska-Lincoln
Who has inspired you?
Each one of us at some point in our life has had someone who inspired us beyond our expectations. Now that I'm able to inspire others, I would like to tell you who inspired me. My parents, especially my dad, were the greatest inspiration in my life. Even though both of my parents were illiterate, and the cultural belief was that education was only for boys, my dad was a great advocate for women to receive equal education. My dad was a hard worker with a lovely smile, and he never complained. He adopted three of his nieces and supported their education. Early on, my dad registered me for school and continued to fight for me until I finished high school. Even after I was married and having children, I continued my education. When my dad passed away in 1981, my mom continued to support and encourage me to become who I am today despite the hardships of the war in Sudan. Today, my only daughter Nazik inspires me to never give up.
Whom do you hope to inspire?
I hope to inspire people who live in the Lincoln community and around the world. I hope to help refugees, especially women, create powerful new changes in their lives. The challenges of helping new communities rebuild are great, but so is the reward.
What does leadership mean to you?
Leadership is about gaining the trust and confidence of the people around you. It is about giving people space and time to know you and accept your intentions and your help. My famous saying to them is: "America is all about educating yourself about everything. It is not easy, but it is not impossible, and you have to do your ABC homework." Some of them ask me, "What is ABC homework?" I reply, "Seriously, I do not know, but I know it is your homework you have to do, and I will help make it happen." This means that clients need to educate themselves and take action on a course that is best for them. I will always help them, but they must make their own plan.
What is your favorite quote or motto?
"Honesty, sincerity, simplicity, humility, pure generosity, an absence of vanity, readiness to serve others – qualities which are within easy reach of every soul – are the foundation of one's spiritual life."
How would you describe a great day at work?
It is a day when I come home without worrying about a client. It is a day when I meet his/her needs and we have hope.
What's the best advice you've ever received, and who gave it to you?
It was from my mother: "Do good and then cast it into the sea."
What's the highlight of your career (so far)?
Being a good mother and raising my children is the highlight of my career. They all have a good education and opportunities for the future.
How have you changed over the course of your career?
When I first started working, I was a math, science and art teacher at a middle school in Sudan. My passion has always been to serve others, and I will continue to do that work in my career.