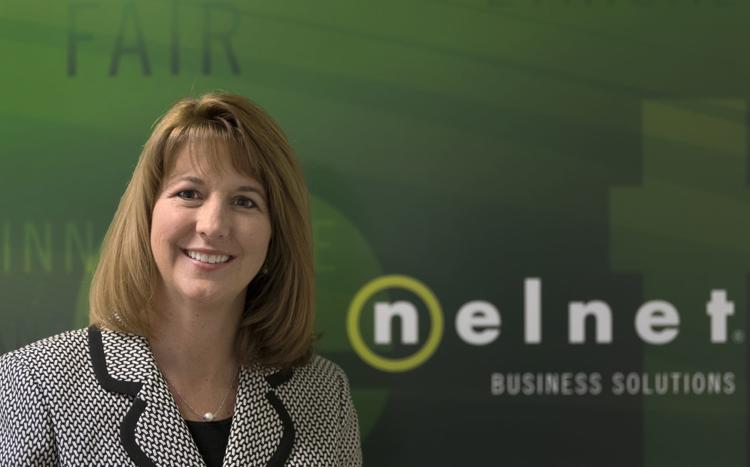 Who has inspired you?
I have been fortunate throughout my life to have very strong personal and professional role models. My parents instilled a strong message to respect everyone, and not focus as much on what you do, but who you are as a person. That's what counts. It is that message that formed me as a leader, whether ensuring a great customer experience or developing associates at work. I have worked with several leaders throughout my career who mirror these same values.
Whom do you hope to inspire?
I believe people derive greater daily satisfaction when they believe in the purpose of their company or work. In my role at Nelnet Business Solutions, I hope I inspire the importance of education in our society to all of our associates. Our mission and core values reflect who we are, and help define how we conduct our business to achieve our goals and to be good corporate citizens. I hope serving that mission energizes them to come to work each day. My husband and I are raising our three sons to find their passion and to go after their dreams. We hope to successfully pass the values we received from our families on to them.
What does leadership mean to you?
Leaders cast a vision for their business and create a culture that motivates individuals around a common mission. Great leaders focus on developing the full potential of those around them while continually learning and challenging their own knowledge and skills.
What is your favorite quote or motto?
One of my favorite quotes about leadership is from John Quincy Adams. He said, "If your actions inspire others to dream more, learn more, do more and become more, you are a leader." Leaders are expected to advance their business, and sometimes developing the people on their team is not the highest priority. Great leaders are inspirational and challenge their team to uncover their full potential. Coupling a strong vision with a highly engaged team will help your business advance beyond your expectations.
How would you describe a great day at work?
Throughout my career, I have always been in a client-facing role, and I really enjoy listening to our clients' stories and being a valuable partner to them. Besides meeting with clients, a great day would be watching team members overcome their obstacles to achieve a success they have been striving to meet. That is what really gives me energy at work.
What's the best advice you've ever received, and who gave it to you?
One of the challenges of being a leader is dealing with negative situations when managing employees. This can be a difficult area for any leader. The first time I had to fire someone, I was really nervous and upset. My husband suggested I think about how I would want the situation to be handled if I were on the other side. Using empathy to understand the other person's perspective and always showing respect has helped me handle difficult situations, and helps both parties retain their dignity.
What's the highlight of your career?
This question made me pause, as I think about many highlights throughout the years instead of one pinnacle moment. As I reflect back, a significant event for me was when my role switched from being a member of a team, to being a first-time manager to these same associates. They were an amazing group of individuals that showed me grace as I learned what it meant to lead, not just manage a team. Leaders play an important role and have a big impact in the lives of the people they serve. It is a responsibility that I have never taken lightly, and I have enjoyed tremendous satisfaction in helping teams uncover their potential.
How have you changed over the course of your career?
I started out very competitive and wanting to achieve my goals. Now I am still very competitive, but it isn't about me. It is about being a small part of an organization and experiencing success as a team. Greater accomplishment comes when you realize that celebrating a success with a team is always better than patting yourself on the back. It sounds simple, but I am amazed at how many people haven't figured this out.
"Greater accomplishment comes when you realize that celebrating a success with a team is always better than patting yourself on the back."

DeeAnn Wenger
Be the first to know
Get local news delivered to your inbox!