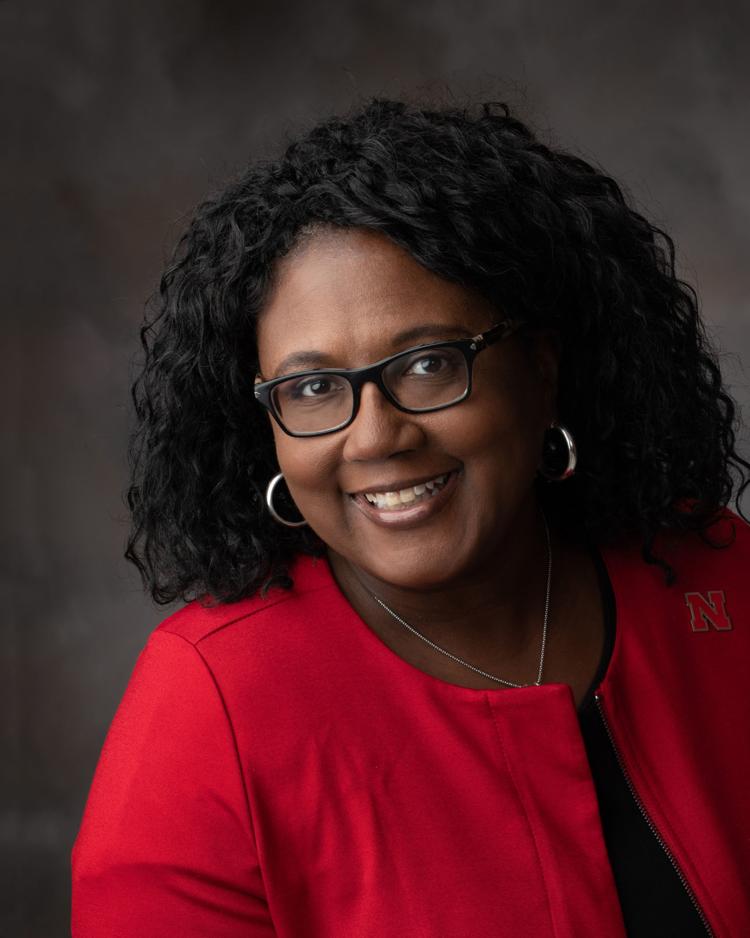 Assistant Vice Chancellor for Inclusive Student Excellence in the Office of Diversity and Inclusion at the University of Nebraska-Lincoln
Professional memberships and other community activities:
• United Way of Lincoln Board of Directors member;
• YWCA Board of Directors member and 2nd Vice President;
• Zeta Phi Beta Sorority member.
Who has inspired you?
My mother, Pearlie Mae Wilburn. She was my stepmother, who raised me as her own. She challenged me to be the best that I could be. She was my example of Christian womanhood; a servant leader in our community. She told me how she cried in a freezer at the school where she worked when MLK died, while some of the students she served laughed and cheered. She would later go on to be that school's first black lunchroom manager.
Whom do you hope to inspire?
I hope the students that I serve see that I want the best for them. I want them to see in my behaviors a guiding light toward personal success and community involvement. The students become "my kids," and I love them like they were my own. Twenty-five thousand of them is a lot, but their collective good outcome is my goal. I want to inspire them to be good people.
What does leadership mean to you?
Leadership is more than telling people what to do. True leaders educate, uplift, empathize with, support, listen to and celebrate their teams. They also work alongside them and seek to make the team better with each project. If you are not making your team members better, you are not improving your products. No one wins. Simply said, we only win together.
What is your favorite quote or motto?
"Go be amazing"! I say it to my students and my team. Every action. Every word. We are to give our best and try to change the world with every interaction that we have. It isn't easy. And it honestly would not be worth doing if we were just going to give half-steps. Our goal should always be to give amazing effort, support and care. People recognize genuine behaviors. We should consistently do our best.
How would you describe a great day at work?
It begins with a good cup of coffee. Throughout that day, I would have great meetings where staff members discuss how to implement innovative ways to be more inclusive on our campus. Sprinkled between those meetings are interactions with students, who are focused on ways to improve themselves, the community and the world. Bonus, if they are celebrating an academic success! It ends on a high note with student staff members laughing with my staff at the Jackie Gaughan Multicultural Center.
What's the best advice you've ever received, and who gave it to you?
When my boys were babies, a woman from my church told me to let my husband parent equally with me. She knew that I tended to be soft-spoken and my husband was not. She knew that diversity of thought is important. If I had tried to be in his way, that would have been bad. We raised well-adjusted kids, who are equally me and my husband. She taught me about inclusive excellence. We taught them to be good people.
What's the highlight of your career (so far)?
The Hate Will Never Win rally was by far the most successful moment of my career. Looking back at how the moment came together, I remain impressed by the power of good that lives on this campus. The basketball team made a pre-game social justice decision. Students, faculty, staff and a state supported them. We all showed up in our shirts to speak a message against hate. We sent the world a message.
How have you changed over the course of your career?
I entered the workforce as a freshly minted therapist, who was unsure of herself and how she might use her voice for the good of others. Over the years since that moment, it has been made clear to me that even if I am not my own best advocate, I can use my voice to the good of others. I have found myself on the news, sitting in boardrooms and discussing issues with powerful people. I can fight for others, and I do.
Be the first to know
Get local news delivered to your inbox!