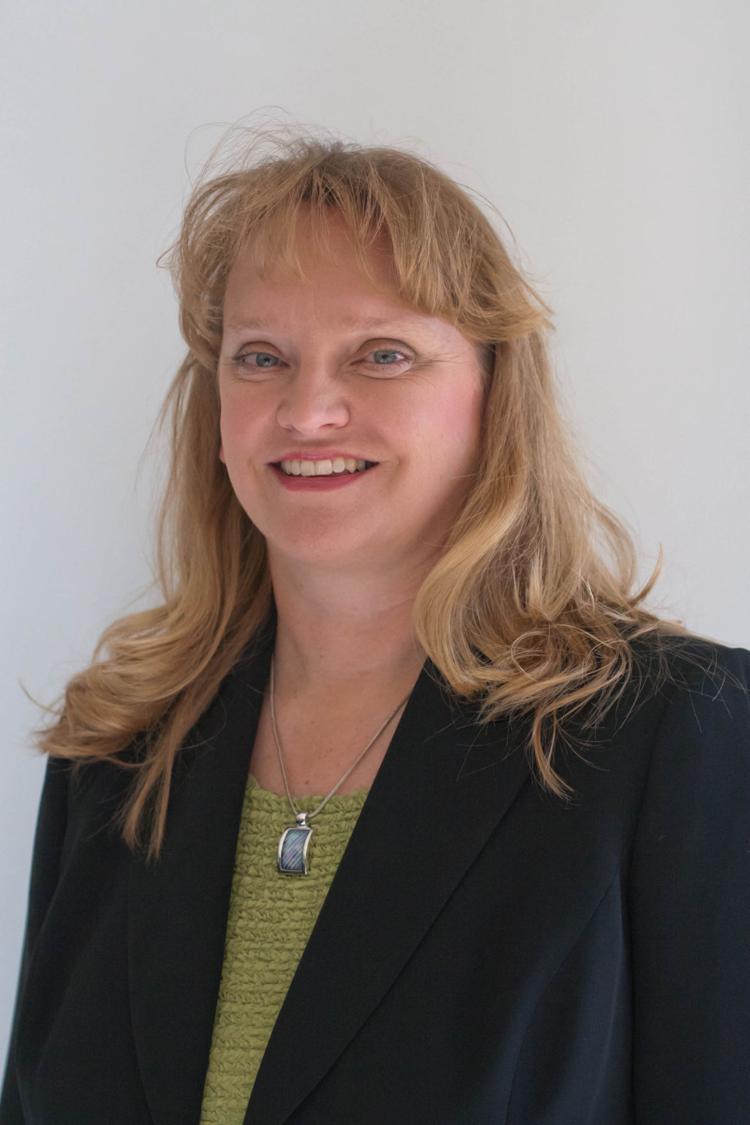 Zoetis Site Leader – Lincoln Operations • Member, Lincoln Chamber of Commerce Board of Directors • Member, P.E.O. Chapter IV, Hickman, Nebraska • Member, First-Plymouth Church, Lincoln
Who has inspired you?
I've always been inspired by people who are not afraid to take risks and try something new. My parents and grandparents exemplified this throughout their lives. My mom said to me often, "In life, you can do anything you want." So I was inspired by knowing there were really no barriers except those that I perceived. She also emphasized to our family to be kind. This is so important because people matter the most, and each person has value.
Whom do you hope to inspire?
In each of my roles – be it work, in the community or with family – I have done my best to work hard and add value. In that spirit, I hope to inspire men and women who strive for additional responsibility and help them realize that you really can do what you want to do. Today, very few women lead manufacturing plants globally. But I'm convinced that seeing is believing.
What does leadership mean to you?
Leadership is understanding the people you work with and motivating them to work toward a common goal. The best leaders inspire confidence; they know when to step in, support or coach, and when to take a back seat. People are willing to try new things and take risks when they have confidence that their leader is there to support them.
What is your favorite quote or motto?
My mom said it best: "Everything always works out." I live by those words.
How would you describe a great day at work?
It's all about being surrounded by the best people. Our colleagues at Zoetis are top-notch and make every day a great day at work for me. They work smart, they're dedicated and have passion for the work we do to provide high-quality animal health products for livestock and companion animals. I'm also proud that our company makes a difference globally, as our products touch the lives of animals and the people who care for them around the world. Beyond our colleagues and company, I also give credit to my family – I can be my best at whatever I'm doing because of their support.
What's the best advice you've ever received, and who gave it to you?
Before I was overseeing the Lincoln plant, I was interviewing for another position as a site leader in our company, and a senior leader asked me, "What is the most important quality you bring to this role?" My response touched on the scientific expertise and vaccine manufacturing experience I brought to the job. She told me I was wrong: The most important quality was leadership. It was about making decisions and developing people. That made a huge impression on me, because when you leave one position for a new one, your expertise goes with you. But your lasting legacy is in the people you touch through your direction and support, which help them thrive in the future.
What's the highlight of your career (so far)?
I have been so fortunate to work with a diverse group of people from around the world. One thing we all share is that we want to do what is best for our society. It has been a joy to connect and create relationships that improve things for our customers, our colleagues and make a positive difference for our families. I love helping our manufacturing teams be successful by focusing on our customers through proper planning, safety and reliable supply. That's what makes me most proud of what I do.
How have you changed over the course of your career?
It is important to me to be accountable and have strong beliefs. I have learned through my career that there is more than one perspective for each situation. When you open your mind and discover there are multiple lenses through which we view a given issue, you can really add the most value and make good decisions.