Congratulations to the 2015 Inspire Awards winners
Ten women were honored Tuesday, September 22, 2015, with the first-ever Inspire – Celebrating Women's Leadership Awards. The awards recognized women who have excelled in their professional lives and emerged as leaders and role models in the community.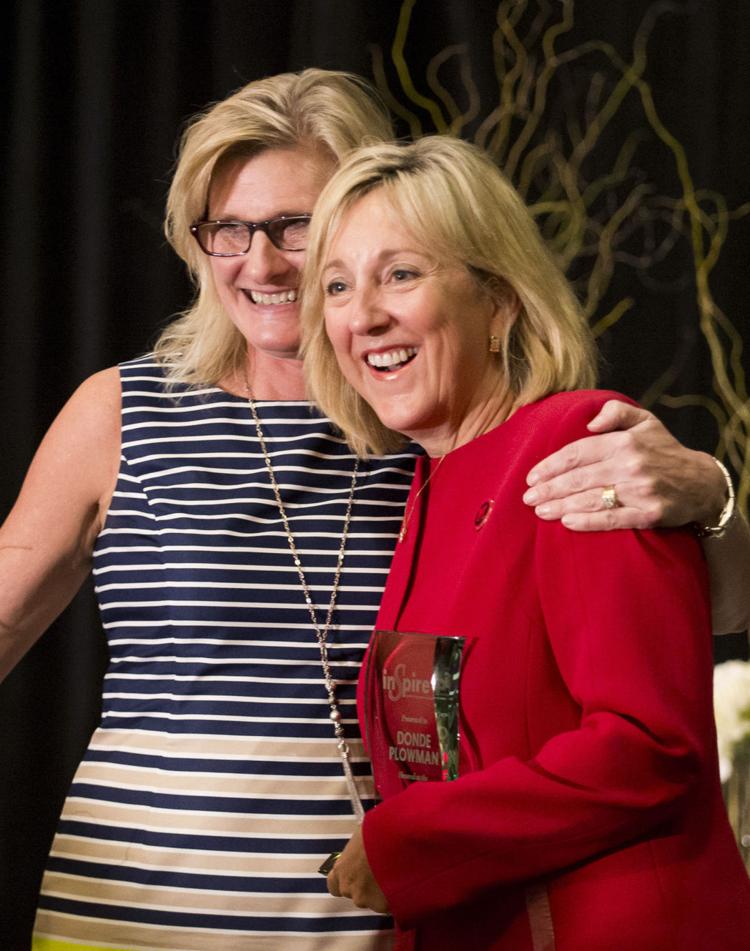 Donde Plowman
Dean of the University of Nebraska - Lincoln College of Business
Donde Plowman, dean of the University of Nebraska-Lincoln College of Business, was named Woman of the Year. She was honored for her efforts in raising $80 million in private donations to construct a new College of Business Administration building, which broke ground earlier this year. As dean of the College of Business, she has developed a lecture series for female students to learn from successful women in the community. She endorses and supports mentoring programs for women and freely gives her time to attend and speak at RISE and Women in Philanthropy events as well as sits on many boards that affect the community.