Signed
The basics
Position: ILB
Height: 6-3
Weight: 220
Hometown: York
School: York 
Date Committed: Nov. 24, 2017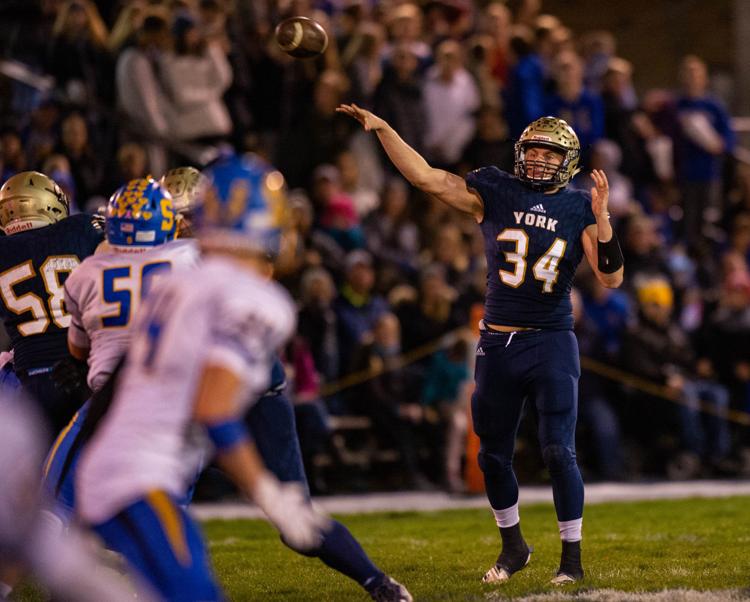 Ratings
Rivals ***
247Sports ***
Offers of note: South Dakota, South Dakota State.
Lead recruiter: Barrett Ruud.
The Skinny 
York's do-it-all standout committed to NU one day before Riley was fired but never wavered. Snodgrass played multiple positions including quarterback in high school but will start his Husker career at linebacker. The Dukes have a local pipeline of sorts building. Simon Otte will be a redshirt freshman walk-on outside linebacker and Noah Stafursky is walking on as an offensive lineman.
Linebackers coach Barrett Rudd's take
"We're excited because he's going to be able to do a lot of things in our defense. He can drop in coverage, he can rush the passer, he's a 6-3 kid so he's going to be a problem in the passing lanes."
Future Husker with Garrett Snodgrass: On playing through pain in the playoffs, and his all-time favorite Husker