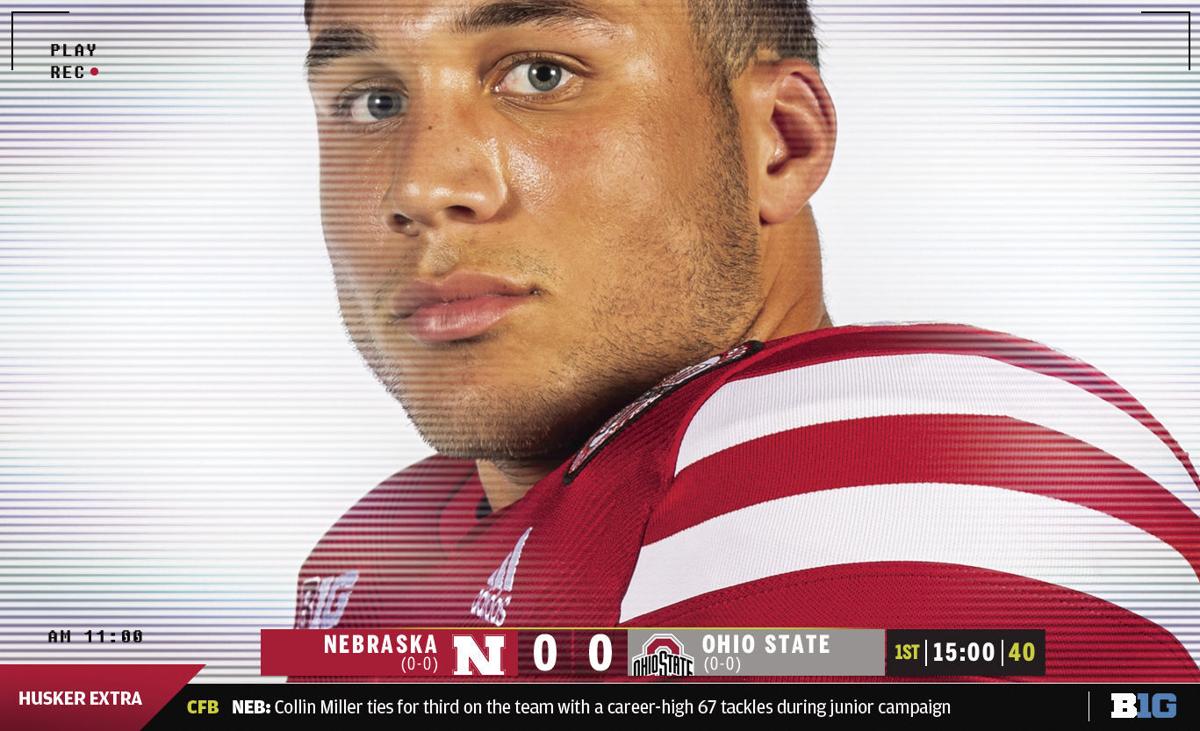 No. 3, Will Honas, 6-1, 230, sr.; No. 31, Collin Miller, 6-3, 240, sr.; No. 22, Eteva Mauga-Clements, 6-2, 220, jr.; No. 28, Luke Reimer, 6-1, 220, so.; No. 10, Jackson Hannah, 6-3, 220, rfr.; No. 41, Garrett Snodgrass, 6-3, 225, rfr.; No. 42, Nick Henrich, 6-4, 225, rfr.; No. 25, Zach Schlager, 6-0, 220, so.; No. 50, Jake Archer, 6-0, 215, so.; No. 58, Chris Cassidy, 6-1, 225, so.; No. 39, Garrett Hustedt, 6-2, 225, rfr.; No. 59, Caden McCormack, 6-0, 235, rfr.; No. 51, Braden Klover, 6-1, 220, fr.; No. 56, Grant Tagge, 6-2, 200, fr.; No. 57, Drew Monin, 6-1, 240, fr.
Mohamed Barry was a captain and the heart of Nebraska's defense, and Miller and Honas played alongside in what was essentially an even rotation. Coach Barrett Ruud said his guys too often were up and down, as was the defense's overall performance.
The newcomers in this group more represent the players who are poised to join the rotation in Reimer and Henrich. Reimer, in particular, is an ascending player in the program, while there are high hopes for Henrich's upside, too.
In each of the past two seasons, NU ended up with essentially a three-man rotation. The Huskers would love to be able to push that to four with Henrich and Reimer joining Miller and Honas. Ruud thinks the group will be a better tackling unit, and there's been a recruiting focus on injecting more athleticism into the room, too.
Miller is finally good and settled in as an inside linebacker, and is poised to play a lot in the middle of the Husker defense. The Indiana native has talent and is bigger than most of the players in the room. If he can finally let loose and play fast, he's got a chance to be one of the best players on the defensive side of the ball for Nebraska.
He finished tied for third on the defense last year with 67 total tackles and was second with 31 solo stops.
Be the first to know
Get local news delivered to your inbox!