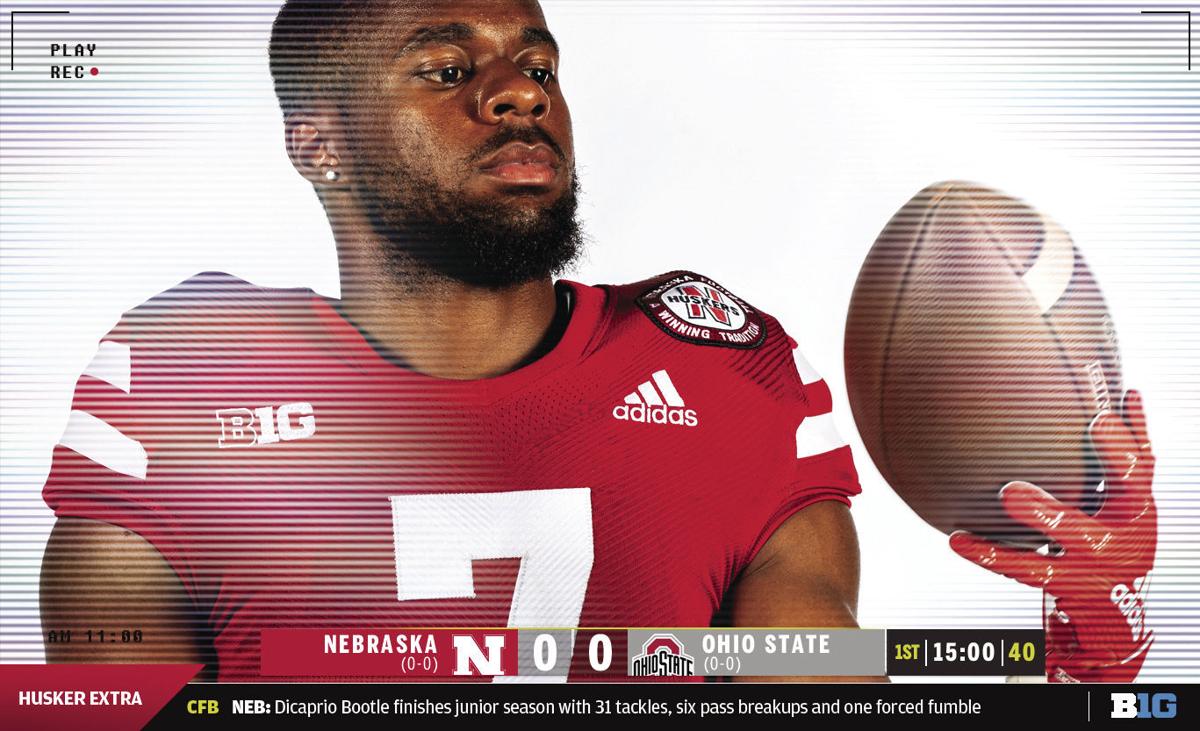 No. 7, Dicaprio Bootle, 5-10, 195, sr.; No. 8, Deontai Williams, 6-1, 205, sr.; No. 9, Marquel Dismuke, 6-2, 215, sr.; No. 5, Cam Taylor-Britt, 6-0, 205, jr.; No. 6, Quinton Newsome, 6-2, 180, so.; No. 11, Braxton Clark, 6-4, 210, so.; No. 16 Nadab Joseph, 6-2, 190, so.; No. 18, Myles Farmer, 6-3, 205, rfr.; No. 26, Noa Pola-Gates, 5-11, 180, rfr.; No. 0, Ronald Delancy III, 5-11, 185, fr.; No. 12, Tamon Lynum, 6-2, 180, fr.; No. 23, Isaac Gifford, 6-1, 195, fr.; No. 39, Bradley Bunner, 6-0, 195, jr.; No. 40, Darius Moore, 6-1, 185, jr.; No. 48, Lane McCallum, 6-2, 220, jr.; No. 37, Phalen Sanford, 6-0, 190, so.; No. 47, Tyson Guzman, 6-3, 210, rfr. No. 29, Ashton Hausmann, 6-0, 205, fr.; No. 43, Mason Niemann, 6-3, 200, fr.
Nebraska's secondary took a promising step in 2019, but also dealt with injuries throughout the season. Taylor-Britt and Bootle both moved around to help make up the loss for Williams in Week 1.
Delancy and Lynum both could be pushed toward action as freshmen depending on how the depth at cornerback shakes out, as could the juco transfer Joseph.
Williams is back and should provide a big lift in the secondary, but Clark is out for the season with a shoulder injury and Newsome is working back from an offseason injury, too. There will be some newer names in the mix, whether it's the above trio of corners or young safeties like Pola-Gates and Farmer.
Bootle is a veteran, a potential captain this fall and is the kind of player who never backs down. He's got a year left to put himself on the NFL's radar and prove that he can be an upper echelon cover man in the Big Ten. The one bugaboo still on Bootle's resume: He doesn't have an interception in college over 36 career games, even though he's in the top three nationally in forced incompletion rate, according to Pro Football Focus.
Be the first to know
Get local news delivered to your inbox!