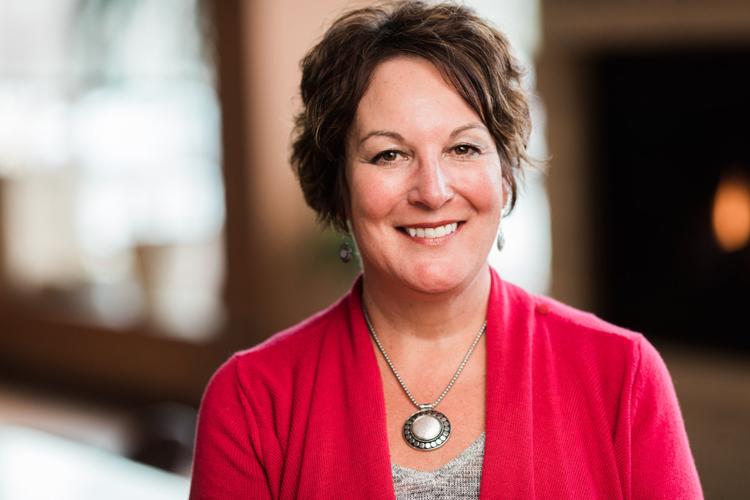 Who has inspired you?
Mother Teresa and her work are a great source of inspiration to me. But the Matt Talbot staff inspires me daily, each and every one of them. Our volunteers and donors are amazingly supportive and keep us going. People who inspire me are those who give of themselves, display courage, perseverance and have a sense of humor.
Whom do you hope to inspire?
I hope I am a good role model for my children, and God willing, their children someday. As a leader of a team of helpers at Matt Talbot, I hope to inspire my co-workers to be and do their best in serving the working poor and homeless and those who struggle with addiction.
What does leadership mean to you?
I never aspired toward leadership. I honestly just fell into it. But what I've learned is that leadership requires commitment, collaboration and service to others. I'm not afraid to get my hands dirty and be a part of the team. Some of the best leaders I know are optimistic, genuine and open to change. You don't have to have all the answers, but you have to know where to find them by surrounding yourself with good people.
What is your favorite quote or motto?
My motto is "keep hope alive!" I say it nearly every day, and my team often repeats it back to me when we need a boost. Hope is essential to each one of us, but especially to those down on their luck. That is why we encourage Bold Hope!
I recently came across this statement and found it to be pretty compelling: "We have come dangerously close to accepting the homeless situation as a problem that we just can't solve." – by Linda Lingle, the sixth governor of Hawaii from 2002 until 2010.
It is Matt Talbot's vision to defeat hunger and homelessness and restore hope! I reflect on that frequently. Whether we solve it or not, we must never accept it.
How would you describe a great day at work?
It involves hundreds of hungry people getting fed a nutritious meal, guests offering smiles and words of thanks, volunteers happily working in the kitchen, staff working one-on-one with counseling, skill building or meeting basic needs, and perhaps a donor visit. Actually, that is a fairly typical day. And those are the best because I don't like surprises!
What's the best advice you've ever received, and who gave it to you?
"Pursue mission, not money" – James R. Blue, president/CEO, CEDARS; and "Speak from the heart" – Teresa Harms, executive director of Clinic with a Heart. In my 18 years at Matt Talbot, I have had the privilege to learn from an outstanding board of directors, each of whom has given me advice that has led to our mission's success.
What's the highlight of your career (so far)?
There have been several highlights. Working for Matt Talbot Kitchen & Outreach has brought me many blessings over the years. One of the greatest highlights was relocating Matt Talbot from 19th & R Streets to North 27th Street. It was quite the challenge to find a location and raise the needed funds, but the first day we opened at the new facility and I saw the look on our patrons' and volunteer's faces, I knew we had done something good and it was all worth it. Another great highlight was leading Matt Talbot into its 25th year with a celebration on Sept. 6.
How have you changed over the course of your career?
I think I've grown more patient over the years, and perhaps I have a thicker skin. I'm a tender heart, which is why I do the work I do. I couldn't have survived all these years doing this hard work with such a challenging population without tremendous support from family and friends, an awesome team, and a healthy and diverse spiritual life.