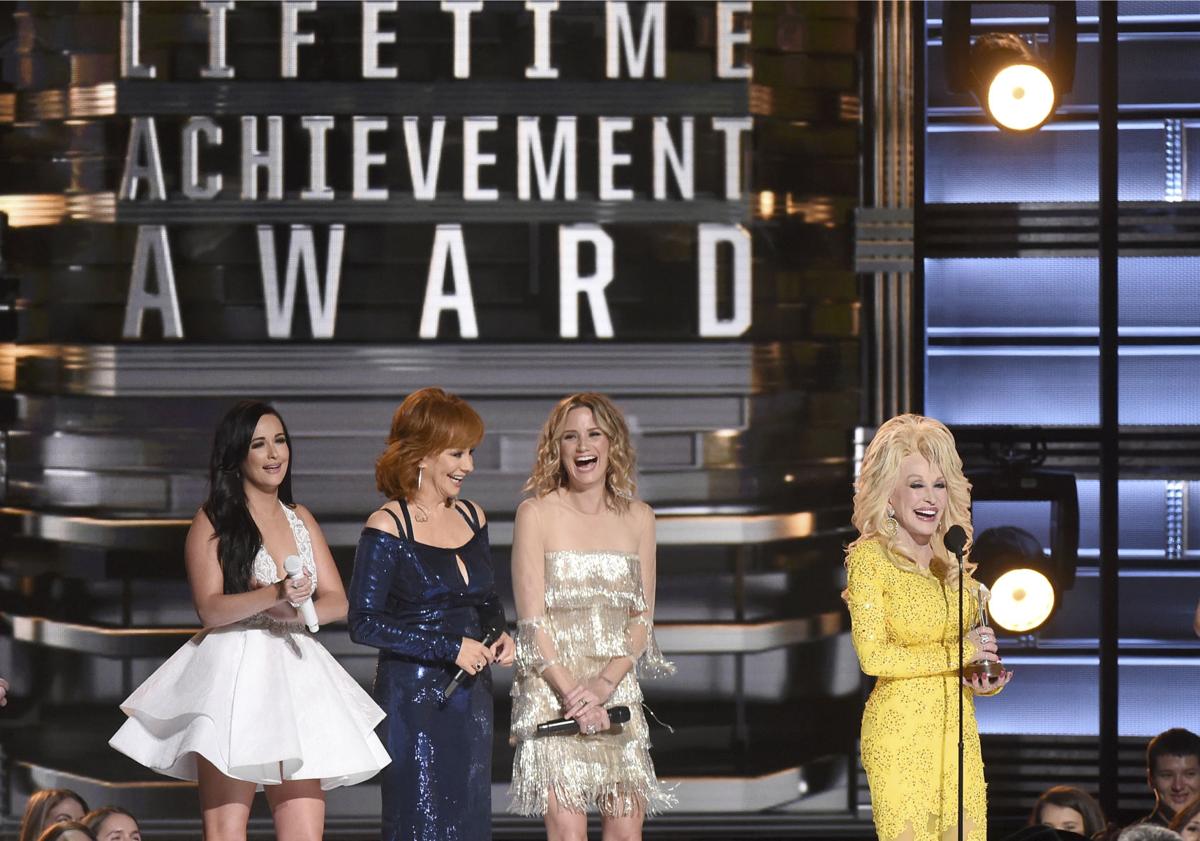 No matter who was going to be the big winner, it was always going to be Dolly Parton's night, and the CMA Awards did this beloved genre-breaking performer proud.
Some of the most skillful and genuine female singers in the genre — Reba, Jennifer Nettles, Carrie Underwood, Martina McBride and Kacey Musgraves — stood facing the country icon and sang some of her hits like "9 to 5" and "Jolene" in a stunning serenade.
Then she was presented with the Willie Nelson Lifetime Achievement Award and quipped, "This is an absolute high for me."
The fact that her acceptance speech was rushed was the only strange note. Chris Stapleton, who won the following award, like a gentleman, offered to give her some of his time.