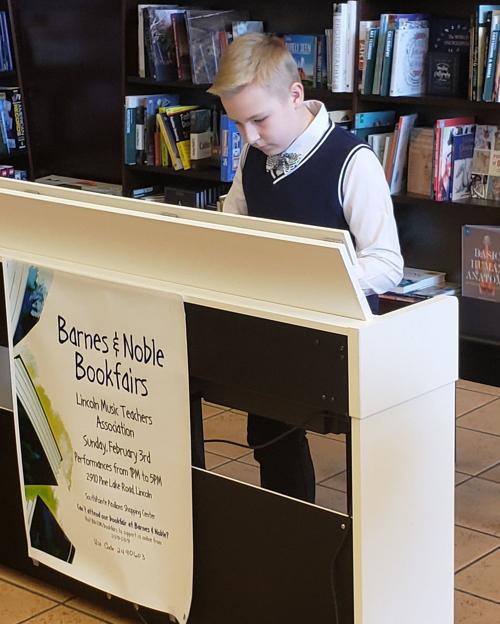 Music students of Lincoln Music Teachers Association (LMTA) members will perform from 1:30 to 5 p.m. at the Barnes & Noble Bookstore at SouthPointe Pavilions, 2910 Pine Lake Road, on Sunday, Feb. 16 to raise money for the LMTA Music Outreach Program (LMTA-MOP).
Barnes & Noble will donate a portion of "in store" sales, including food, except gift cards on Feb. 16. Identify yourself as a friend of LMTA. "In store" sales at other Barnes & Noble stores in the nation will also qualify for the donation. Mention Bookfair number 12586616.
You have free articles remaining.
LMTA is a nonprofit organization of independent music teachers and college faculty whose objective is to provide educational and performance opportunities for member teachers and students. The Music Outreach Program is administered by teacher volunteers, partnering with local music stores, piano tuners and businesses.
Dietze Music House will donate a digital keyboard for the Feb. 16 event.
A maximum of 50 resource-challenged students are now being served by 16 LMTA professional teachers who have met continuing education requirements. The annual cost to educate one student for a year is approximately $850. LMTA-MOP is supported in part by grants from the Pearle Francis Finigan Foundation, Cooper Foundation, Harris Foundation, Lincoln Arts Council, Mu Phi Epsilon Foundation, LMTA fundraisers and private donations.
To learn more details, nominate a student or make a tax-deductible donation to LMTA-MOP, go to LMTA.info.