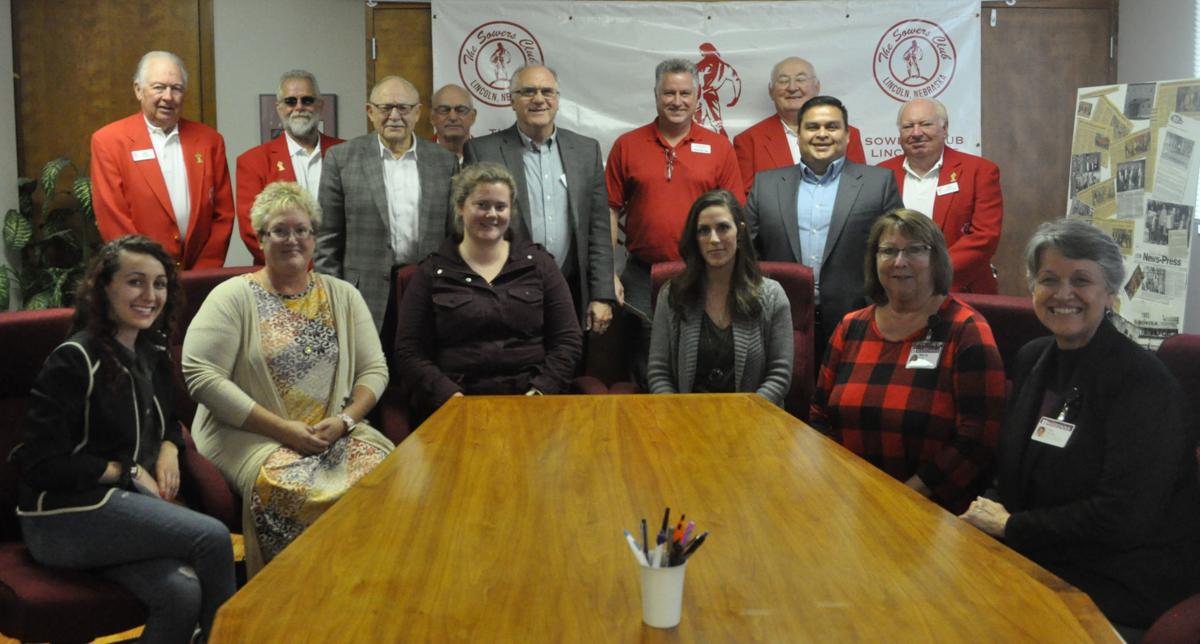 The Sowers Club of Nebraska Foundation recently awarded $7,500 in grant monies to nine nonprofits during the last of its three grant cycles for 2019.
The financial assistance will help in a variety of ways, ranging from recruitment efforts for the Big Brothers Big Sisters program in Lincoln to covering the cost of dental needs for Center for People in Need clients who lack insurance and funds for essential dental care.
Grant recipients were selected by a five-member Sowers Club Grant Disbursement Committee based on criteria focusing on children, the underprivileged and disabled, community service organizations, medical support, the elderly, education, and community safety.
Sowers Foundation Board President Dick Stephenson said the Sowers Club of Nebraska Foundation was founded in 1986 as a charitable, philanthropic organization dedicated to improving the lives of Nebraskans. The club's pickle-card sales create a revenue stream to help the nonprofit agencies.
The following groups received checks during an Oct. 16 presentation in the Conference Room of the Sowers Building, 1701 S. 17th St.:
Center for People in Need, $1,500. Project – Partnership for Smiles, to provide free dental services for those who cannot afford them.
Seniors Foundation, $1,200. Project – Complete an Aging Partners fund drive to purchase a van to deliver meals to homebound and low-income seniors.
You have free articles remaining.
Center for Legal Immigration Assistance, $1,000. Project – Help ages 15 and younger in the Dreamer Empowerment Program.
Junior Achievement, $1,000. Project – Purchase JA kits for students enrolled at Elliott and Everett elementary schools.
Camp Summergold, $1,000. Project – Send a girl to Camp Campaign.
Arc of Lincoln, $500. Project – Fund a social club's expenses for adults with special needs.
LUX Center for the Arts, $500. Project – Help pay for art outreach expenses incurred by Lincoln Public Schools Title I schools.
Big Brothers Big Sisters Lincoln, $500. Project – New "Big" recruitment effort to attract more adult mentors.
Madonna Foundation, $300. Project – Angel Dog magnets.
In addition to disbursing monies to the community, the Sowers Club of Nebraska Foundation since 2000 has awarded scholarship monies through four programs. Application information is at www.thesowersclub.com.
The Sowers' next grant recycle is scheduled for the spring of 2020.