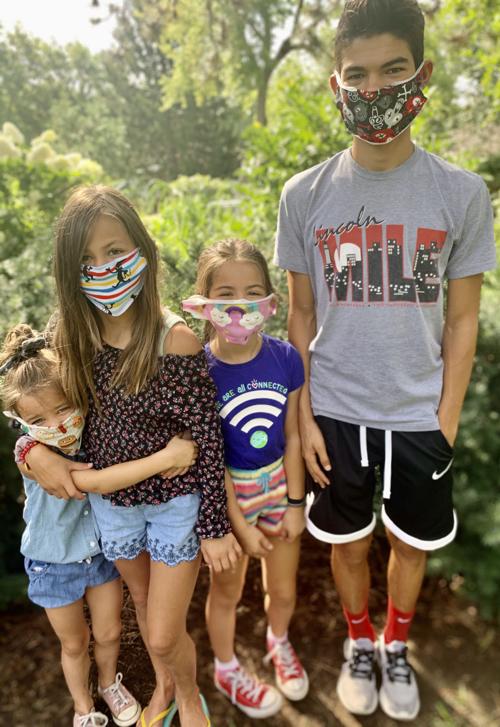 This year, our community has faced challenges that few could have anticipated, and many of our fellow Lincolnites have been working to support our great city and neighbors. The Lincoln Community Foundation (LCF) is proud to partner with individuals and organizations on causes that are close to their hearts, creating funds that lift our community and our spirits.
Thank You Mayor Gaylor Baird for Your Leadership Fund
NRC Health recently launched a special fund through LCF to thank Mayor Leirion Gaylor Baird for her leadership in the midst of a public health crisis. The fund, launched in July 2020, was matched with an additional $100,000 gift from the Harbor of Dreams Foundation.
"When the health of our communities is at stake, we need courageous leaders to step up and make tough decisions in the name of keeping our families and communities healthy. Mayor Gaylor Baird has shown articulate, science-based leadership during this pandemic," said Jona Raasch of NRC Health.
Raasch continued, "Our national and local health experts have our company's support, and we applaud Mayor Gaylor Baird and her team for doing the right thing to keep Lincoln safe. All of us should stop and say 'thank you' to our mayor, and we encourage other organizations and individuals in the Lincoln area who can to join us in supporting the mayor's efforts to protect our community."
Together, One Lincoln Fund
Lincoln City Councilwoman Sändra Washington didn't set out to build an organization when she had the idea for Together, One Lincoln. As racial equity came to the forefront of many conversations sparked by recent Black Lives Matter protests, Washington knew that folks needed the tools and resources to facilitate change.
"My hope is that we start these conversations where we feel safest," she said. "The whole idea is to move us toward a place where we can have conversations anywhere, and we can see that we are more alike than different."
At TogetherOneLincoln.org you'll find tips for how to have difficult conversations, including opening questions, reading lists and links to organizations ready to host community conversations.
Contributions to the Together, One Lincoln fund hosted by LCF will provide free trainings for organizations as well as supporting materials available in multiple languages.
"I couldn't be more grateful to the Lincoln Community Foundation," said Washington. "I didn't have the tools on hand to manage the funds coming in and out, so I reached out to LCF because they are an organization looking out for the community's good. They are the fit!"
Washable Masks for All Fund
"What can we do to make this happen in Lincoln?" That's the question Steve, Nancy and Paige Gade asked themselves when Nancy read articles earlier this spring describing how other communities were providing washable masks for vulnerable residents.
As an executive at Duncan Aviation, Steve knew the company was cutting fabric for masks at no charge and distributing to various groups around the community for final stitching. Nancy reached out to the city of Lincoln, who connected them with the Lincoln-Lancaster County Health Department. And that's when their simple inquiry blossomed into a comprehensive program focused on providing underserved community residents with washable, reusable masks.
The next step was raising money. Steve asserted that partnering with LCF to create a fund supporting their fundraising efforts has been critical to their success.
The Gades are grateful for the chance to serve the community.
"It's been so rewarding to work on this because Lincoln is such a supportive town," Steve said. "So many people have said, 'I am in a position to help, and this is a great cause.'"
Be the first to know
Get local news delivered to your inbox!