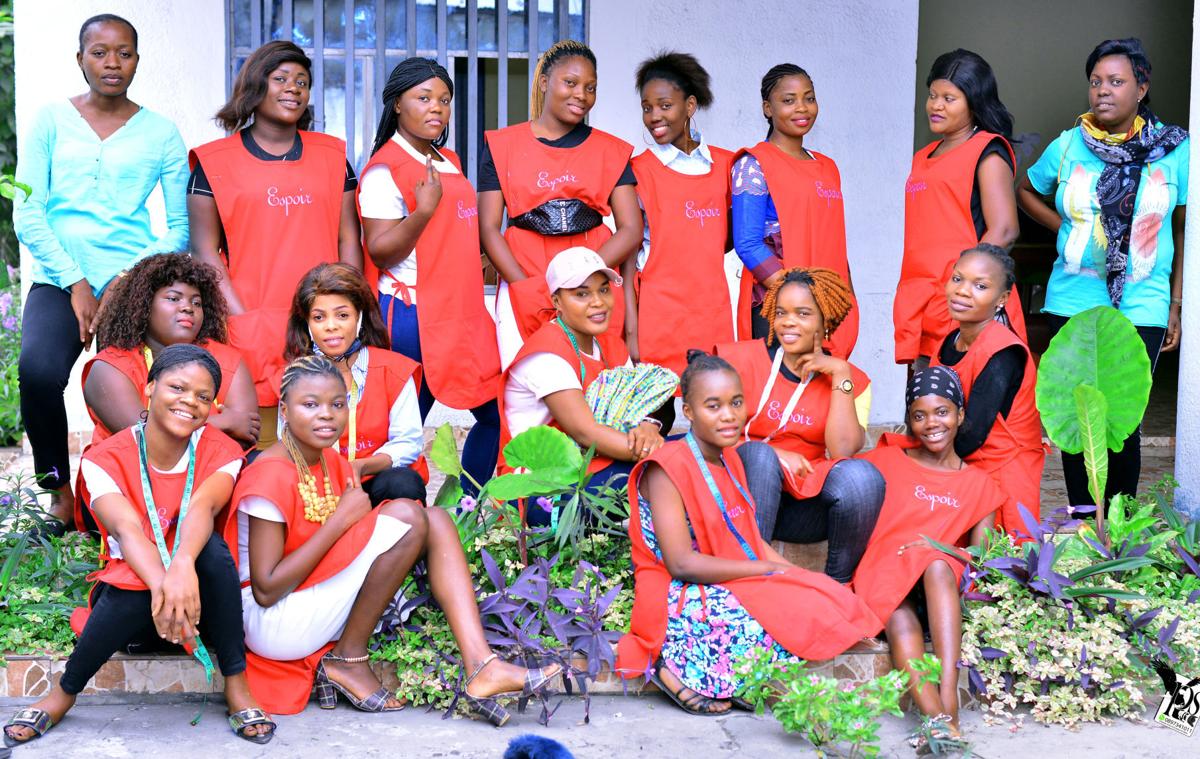 Not one person could have predicted the year we have had so far in 2020. Never have we experienced something that has had such a global impact. Whether you live in America or somewhere around the globe, people have been focused on ensuring the health and safety of their communities.
The One Thread project seeks to empower women in Democratic Republic of Congo (DRC) through vocational sewing and business training. Every woman who goes to the Espoir Education Center receives a 12-month sewing vocational education and high-impact business training. That training includes a three-month intensive internship at a local boutique, mentorship and discipleship training from One Thread's local staff, her very own sewing machine and seamstress license upon graduation, and the opportunity to apply for a seed grant to get her business up and running.
COVID-19 relief
As the entire world came to a halt this year in response to COVID-19, many of us waited at home each day with a sense of urgency weighing on us. The needs in our own communities and around the world were enormous.
The situation in Congo has been desperate. Parts of the city went on lockdown, jobs were scarce, and access to income and food were almost nonexistent. When you do not have running water or a refrigerator in your home, you are completely dependent on going to the market or community well each day. Needless to say, a city on lockdown means hunger and desperation for most.
At One Thread, we knew we needed to find a way to care for the women in our program through this pandemic. It is because of our incredible partners that we were able to pay our staff their entire salary while the center was shut down due to a government mandate.
We also began a food program that allowed women to have the resources to feed their families for an entire month. Bags of charcoal and oil for cooking rice and beans were purchased to alleviate the anxiety of when the next meal would come. Each family received three months of food relief.
The women were able to use their sewing skills to create facemasks to give to their families, friends and communities to prevent the spread of the virus.
Savings Circle
Although we were not able to travel to Congo in 2020, when we traveled to the capital city of Kinshasa in 2019, we were able to launch Savings Circle for the women in our program. Each month, the students paid a small school fee and also contributed to their individual Savings Circle account. Each month, they deposited $2 with the opportunity to save more if they could. We wanted them to emulate what they were learning in their business classes and practice the skill of saving their money. The plan was for them to receive all the money they saved in their Saving Circle at their graduation.
We obviously had no idea how circumstances would change in 2020, or how impactful Savings Circle would be one year later. When COVID-19 hit Congo, the staff took the money from the Savings Circle safe and distributed the amount each woman had personally saved. Each woman went home with her own money that she had saved rather than a "handout" to support her family during this time.
For more information
As we look back over the last five years, and particularly 2020, we are filled with gratitude and hope for the future. If you are interested in learning more about how the One Thread project serves vulnerable women and children in Congo, visit www.reedsofhope.org/onethread or email onethread99@gmail.com.