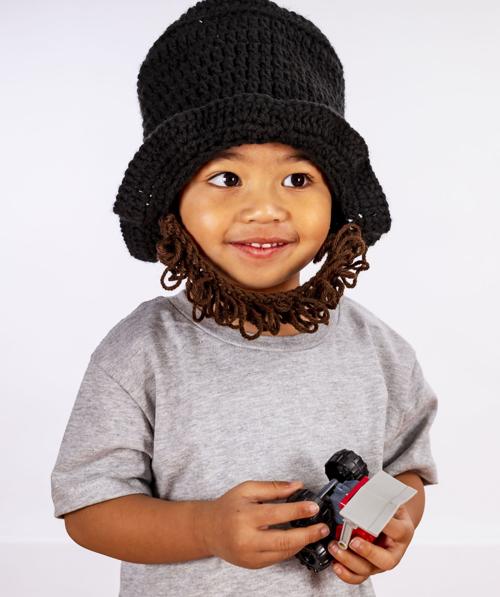 Last year, the Lincoln Community Foundation (LCF) hosted its first-ever Lincoln Littles giving day in honor of Abe Lincoln's birthday, Feb. 12. The day, inspired by the Prosper Lincoln agenda on early childhood, raised an impressive $637,397 to help more than 110 children from low-income families access quality early childhood education programs.
"Hats off to Lincoln," said Barbara Bartle, LCF president. "As we enter into the second year of the Lincoln Littles program, we look forward to supporting even more children in our community."
Thirteen early childhood education providers qualified for funding to provide tuition assistance to low-income families through the Lincoln Littles initiative in 2019. All providers are Step 2 or higher on Nebraska's Step Up to Quality five-step rating scale.
Testimonials pouring in from families who received assistance through the program paint a picture of gratitude. One such testimonial said, "Thanks to Lincoln Littles, we have been able to have two of our children attend an accredited pre-school program that we otherwise would not have been able to afford. Lincoln Littles has helped our family tremendously."
You have free articles remaining.
To continue to raise funds for children from families facing the greatest odds, LCF will once again host an online Lincoln Littles giving day on Wednesday, Feb. 12. Online donations may be made by visiting lincolnlittles.org starting at 12 a.m. on Jan. 31 through 11:59 p.m. Feb. 12. Donations may also be made in person on Feb. 12 by cash or check at LCF, 215 Centennial Mall South, from 8 a.m. to 5 p.m.
Unfortunately, not all of Lincoln's little ones have access to the early childhood education they need and deserve. The release of the 2019 Lincoln Vital Signs shows that 75% of Lincoln's children under age 6 have all parents in the workforce. Parents at every income level report expense as the biggest challenge to accessing high quality care in Lincoln. In fact, it currently costs more per year to send an infant or toddler to a child care center than one year of tuition at the University of Nebraska.
It is especially difficult for families who fall below or near the poverty level to afford and access quality early childhood education. There are currently 3,362 children under age 6 in Lincoln who live in families that fall below the poverty threshold, and only 9% of young children in poverty are enrolled in nursery/preschool programs.
The Lincoln Littles initiative strives to create equal opportunities for all children in Lincoln to learn and grow in their early years. Access to high-quality early childhood experiences enables children to be kindergarten-ready and to develop into successful community citizens, setting the stage for success throughout a lifetime.
Seed funding is granted by W.K. Kellogg Foundation and Buffett Early Childhood Fund. Champions for Children match partners at printing time are Acklie Charitable Foundation, Harbor of Dreams, Jim and Penny Krieger Family Foundation, Susan Sehnert Stuart and Mae Whitmer.
As Abe Lincoln said, "When I do good, I feel good." There's no better way to honor Abe than with a gift to Lincoln Littles on Feb. 12. It is also a great way to step up and support Prosper Lincoln. For more details on how to participate, call 402-474-2345.