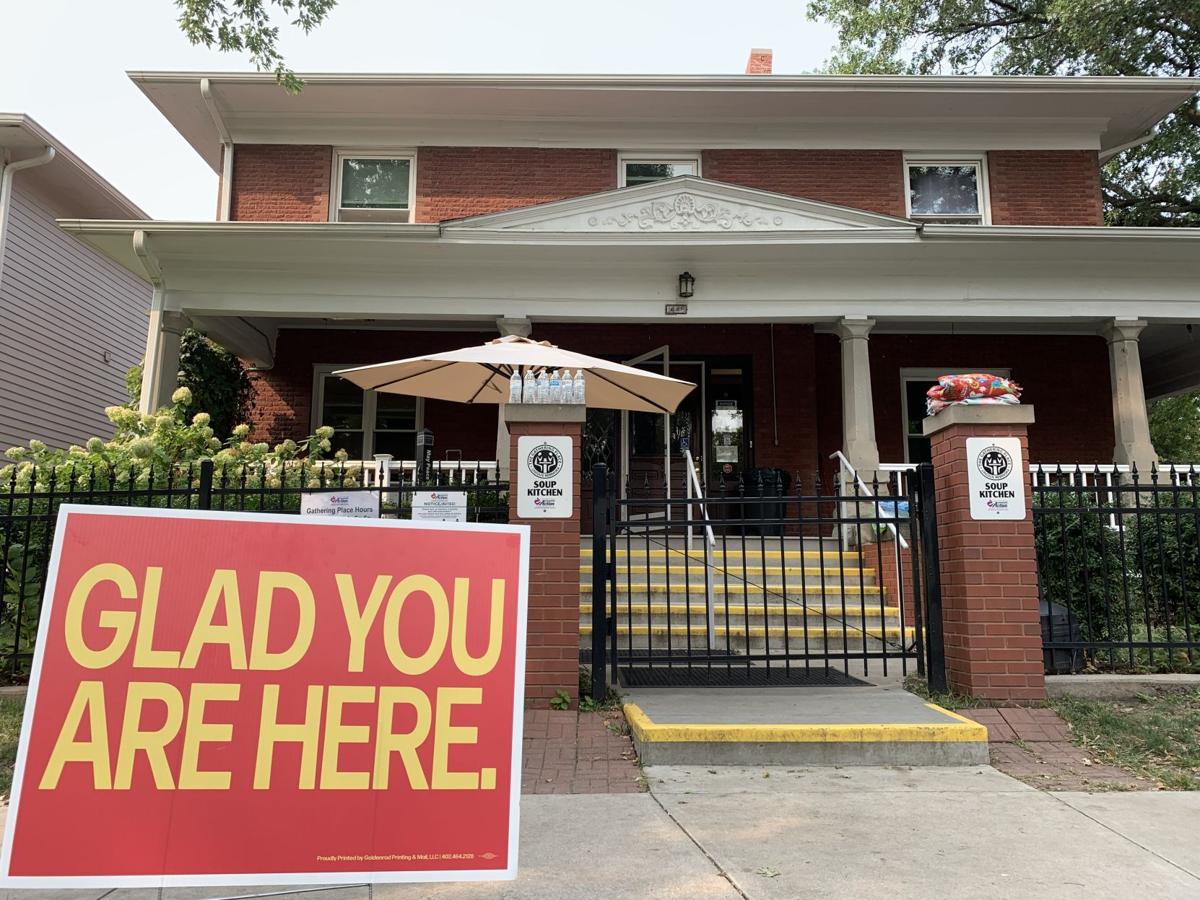 Home. We've spent more time there than usual over the past year. It's where we've worked, learned and taught. Soon, it will be where we spend another holiday season. At home we'll give thanks, enjoy meals, share stories, and look forward to a new and different year.
With its brick facade and large front porch, Community Action's Gathering Place, located two blocks south of Lincoln's Capitol building, looks a lot like a home. And to the hundreds who visit each night for a free nutritious evening meal, it feels a lot like home, too.
"It reminds me of my mom's hot cooking," said Sheldon, a frequent guest of the Gathering Place. "My mom's deceased, and the food reminds me of home. It feels like family."
Every year, the Gathering Place serves over 30,000 hot evening meals to anyone in need. And this year, thanks to the support of several generous organizations, all monetary donations received for Community Action's Gathering Place will be matched dollar for dollar now through Dec. 31.
The match is made possible thanks to the generosity of several campaign sponsors, including lead sponsor Acklie Charitable Foundation, as well as Miriam Moeller Charitable Trust, Union Bank and Trust, Horizon Bank and Bukaty Companies. This year's goal is to raise $121,000 to support the work of the Gathering Place throughout the next year.
"Since the COVID-19 pandemic began, we have seen record need for meals at the Gathering Place," said Vi See, executive director of Community Action. "We are humbled by the support of our match sponsors, who see so clearly the critical need being met by the Gathering Place. Their partnership is making possible an offer of a dollar-for-dollar match on all donations for the Gathering Place through year-end. We hope all will join to support this work and ensure the Gathering Place is here for those who need it most."
Since March, need for the Gathering Place's service has increased rapidly. Per night, the number of individuals served is now double what it was before the pandemic. In response to this heightened need, the Gathering Place has worked to both adapt and increase services all while prioritizing guest, staff and volunteer safety. The Gathering Place moved to providing to-go meals only, and permanently expanded its hours of operation from five days a week to seven.
"Just last month, the Gathering Place served 4,158 meals," said See. "This is a new record. Need for the Gathering Place's services is greater than ever—and only with our community's support can we continue serving meals to all those who need them most."
All contributions will support the Gathering Place's work to provide hot, nutritious meals to anyone who needs them in Lincoln. Meals are available from 5-6 p.m. daily, free of charge.
To donate, visit www.communityactionatwork.org or mail contributions to: Community Action Partnership of Lancaster and Saunders Counties, Attn: The Gathering Place, 210 O St., Lincoln, NE 68508.