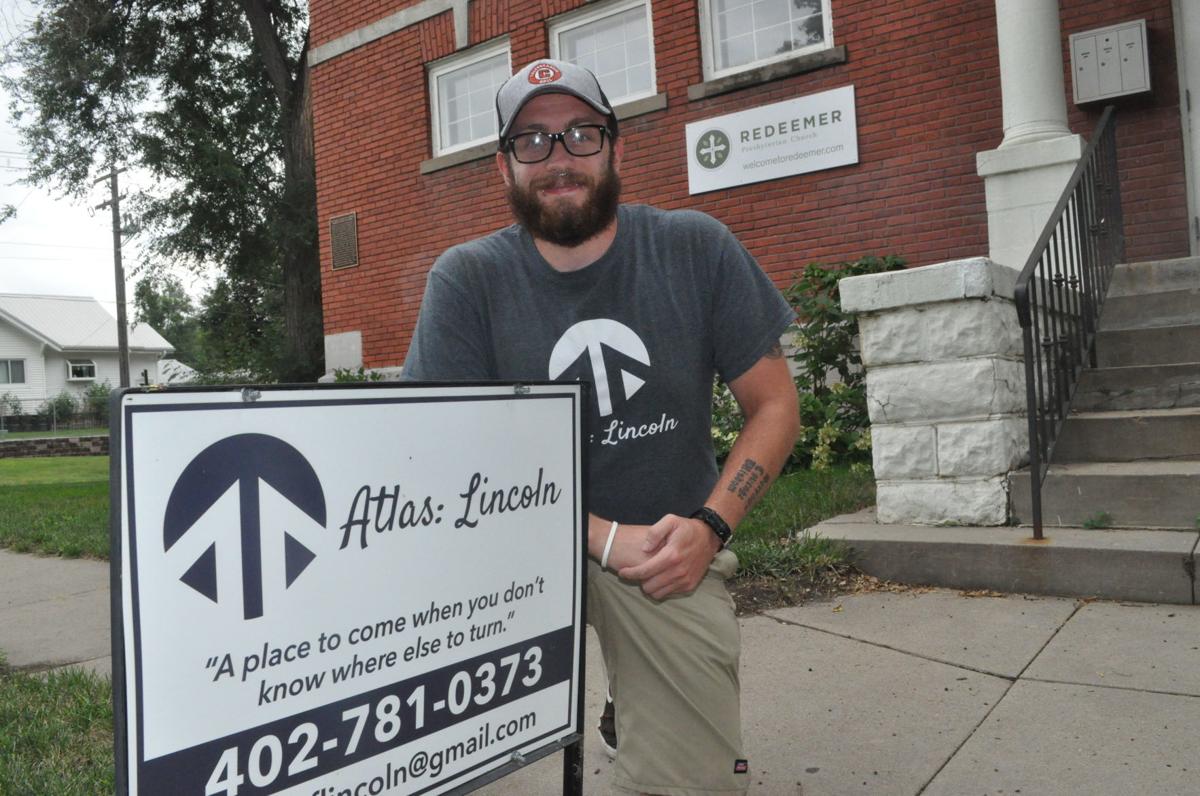 You're leaning back on your chair when you realize you've gone too far. As the chair's front legs rise, you've gone beyond your comfort zone. You could lose control and fall.
It can be socially embarrassing, but you'll recover and get back on your feet.
What if your life is at that fork in the road? A little assistance could put you back on track; the absence of a helping hand could cause life to careen out of control.
Brody Van Roekel uses that metaphor in describing the mission of Atlas: Lincoln, a 501(c)(3) nonprofit that establishes relationships with those who seek community resources and need help in getting their lives back on track.
Iowa-based
Van Roekel is a 26-year-old native of the northwest Iowa community of Sioux Center, where Atlas was founded several years ago. Van Roekel studied at Northwestern College in Orange City, Iowa and at Western Michigan University before accepting an offer to create an Atlas presence in Lincoln and become the agency's full-time director.
Opened in June 2018, the Lincoln site is the 15th Atlas location nationwide. More than half are in northwest Iowa. In a mid-August interview, Van Roekel estimated he had "connected" with nearly 60 clients in the Lincoln agency's first 14 months.
The common denominator that exists in the connections: addiction and recovery.
"We're a place to come when you don't know where to turn," said the Lincoln agency director. "We establish relationships with people who lack community connections."
Atlas: Lincoln also offers the services of Mentor Coordinator Savannah Clapper, whose focus is on community development.
Church support
Atlas: Lincoln offices are on the street level of a three-story building on the southwest corner of Eighth and D streets. The building is provided to the agency rent-free by its landlord, Redeemer Presbyterian Church, one of six Lincoln churches that support the agency. The others are: Grace Chapel Church, Hope Community Church, First Street Bible Church, CityLight Lincoln Church, and the F Street Neighborhood Church (formerly St. Paul United Church of Christ).
Atlas: Lincoln operates on an annual budget of $50,000, and all services are provided free to clients. Van Roekel makes his services available to clients six days a week and has Saturdays off.
Fundraising
Atlas: Lincoln relies on donors, fundraising events and grant applications to stay afloat financially. Its coffers have benefited from a Trivia Night, which raised $2,500 last February. Its first attempt to raise funds through Give to Lincoln Day drew a surprising response and brought in $4,800 in late May.
The agency has also opened Transformations Thrift Store at 1241 S. 14th St. Its purpose is twofold: to get clients back on their feet and to boost the agency's treasury.
Van Roekel said he hopes people will find Atlas to be a place of truth and love, acceptance and direction, grace and mercy.
He added that he is attempting to send a message to businesses and the community that Atlas: Lincoln is both sustainable and necessary.
"When you consider the cost of $300 to $500 per day in a treatment facility, what we provide is quite a bargain," he said. "We're a tool to protect clients from relapsing."