Surprise, Surprise: Buckeyes top final Big Ten power rankings of the fall
Well, the season is over and there are just two teams left as the Big Ten Championship awaits: Ohio State and Northwestern. Parker Gabriel takes a look at the rankings in the Big Ten. 
1. OHIO STATE (11-1, 8-1)
Previous: 2. Last week: W 62-39 vs. Michigan.
There are unexpected results and then there's an offense that's been hit-and-miss this fall hanging 62 points on what was widely regarded as the best defense in the country. It's funny, in a way, because Ohio State winning the East shouldn't ever be surprising, nor should Urban Meyer beating Michigan, but this one was still a shocker. The Buckeyes can make life tough for the College Football Playoff committee with a convincing win over Northwestern on Saturday.
2. NORTHWESTERN (8-4, 8-1)
Previous: 3. Last week: W 24-16 vs. Illinois.
OK, so the Wildcats didn't blow anybody's doors off the past two weeks, but they could have fully packed it up after wrapping up the West. Instead, they capped off an 8-1 conference campaign with a pair of wins. Who's more likely to win Big Ten coach of the year than Pat Fitzgerald? Can Northwestern pull off a magic trick in Indianapolis?
3. MICHIGAN (10-2, 8-1)
Previous: 1. Last week: L 62-39 at Ohio State.
Man, oh man. Michigan had it all right there for the taking — East title, favorable championship game matchup, surefire CFP berth with wins over the Buckeyes and Wildcats. Instead, well, Dwayne Haskins threw for 396 yards and six touchdowns and broke Drew Brees' conference record with 42 touchdown passes on the season. It was ugly. Now, can the Wolverines bounce back and win what is almost sure to be a New Year's Six bowl?
4. PENN STATE (9-3, 6-3)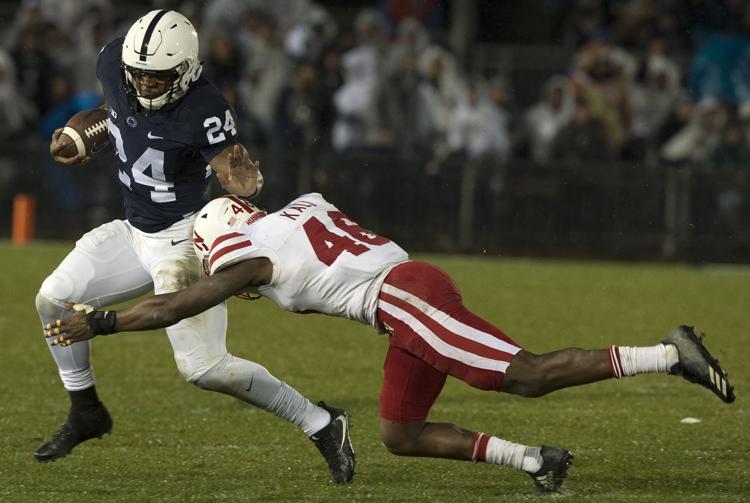 Previous: 4. Last week: W 38-3 vs. Maryland.
The three losses — to division foes Ohio State, Michigan and Michigan State — will sting in State College, but it's not easy to win nine games. For that to be a down year speaks to the work James Franklin and company have done. A plum bowl assignment and a chance to notch another 10-win season awaits.
5. IOWA (8-4, 5-4)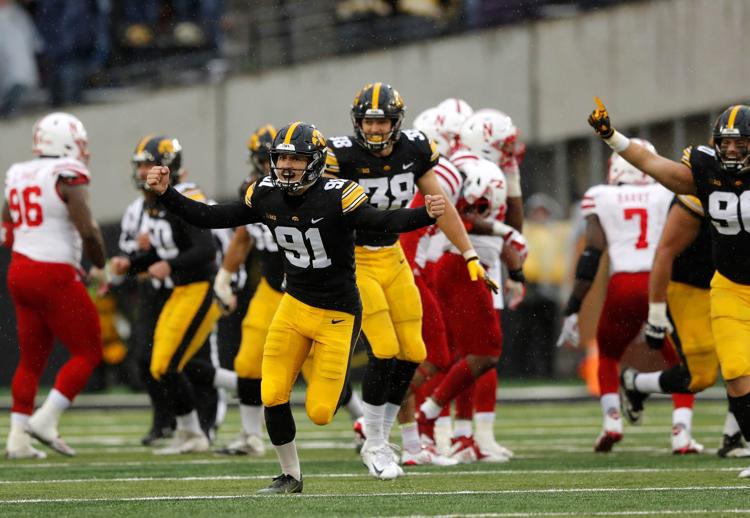 Previous: 6. Last week: W 31-28 vs. Nebraska.
The Hawkeyes cap off another solid regular season, but considering the talent they have, it must feel like a bit of a disappointment considering the way the West ultimately fell. That defensive line is already powerful and will be a force to be reckoned with in 2019. UI has some young talent in the backfield and at receiver, but will probably lose at least one of those dynamite tight ends. Can Nate Stanley make a big jump for his final year?
6. MICHIGAN STATE (7-5, 5-4)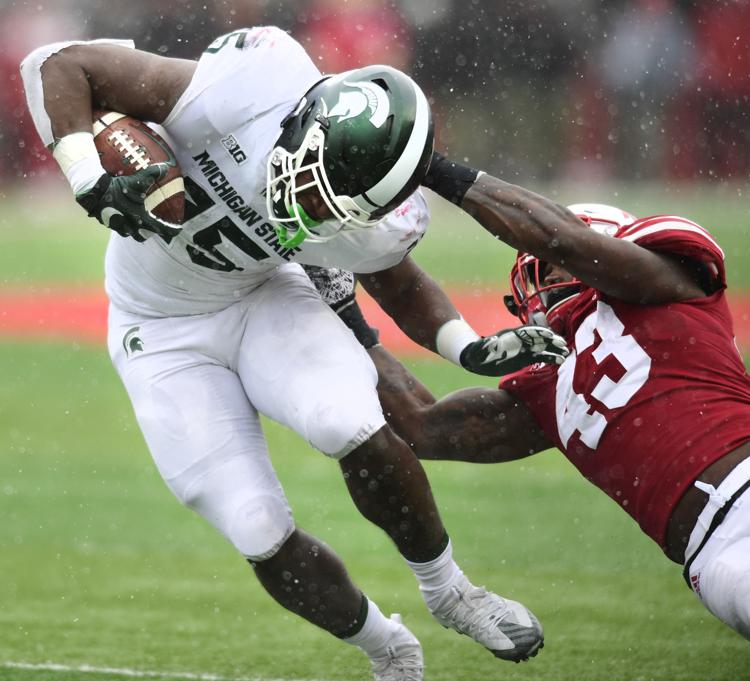 Previous: 7. Last week: W 14-10 vs. Rutgers.
A weird regular season ends on weird note for the Spartans, who just about lost to Rutgers before a late Cody White touchdown. Mark Dantonio's team will try to win a bowl game and then regroup from a disappointing fall.
7. PURDUE (6-6, 5-4)
Previous: 8. Last week: W 28-21 at Indiana.
The Boilermakers hit some rough road there in November, but got an in-state win on the road to qualify for a bowl game and finished above .500 in Big Ten play. Now, if they can hang on to Jeff Brohm through coach poaching season, that will set up a very intriguing 2019. Rondale Moore's first 12 games in college football: 103 catches, 1,164 yards, 12 TDs plus 203 rushing yards and another score. 
8. MINNESOTA (6-6, 3-6)
Previous: 12. Last week: W 37-15 at Wisconsin.
What a way to close the regular season for P.J. Fleck and company. They stomp historic rival Wisconsin on the road. They take back Paul Bunyan's Axe for the first time in 15 years. And, oh yeah, they qualify for a bowl game in the process. Probably one of the best days of Fleck's time in Minneapolis so far.
9. NEBRASKA (4-8, 3-6)
Previous: 9. Last week: L 31-28 at Iowa.
The Huskers won four of their final six and, really, had a chance to win each of their final seven. The arrow is pointed up in Lincoln. There will be tinges of disappointment – the West turned wild and NU nearly beat Northwestern, Iowa and Ohio State – but almost everybody in the Husker program believes bright days are ahead.
10. WISCONSIN (7-5, 5-4)
Previous: 5. Last week: L 37-15 vs. Minnesota.
OK, there's a little bit of folly in putting Nebraska ahead of Wisconsin. Head-to-head Badger win, bowl qualification, etc. But who feels better about its program right now? Comparing preseason expectations, Wisconsin is the most disappointing team in the Big Ten and one of the most disappointing in the country. After a bowl game, the next eight months will be about figuring out whether this was an anomaly or the end of a dominant run in the West division. Since UW beat Nebraska at Cam Randall, the Badgers are 3-4. The Huskers: 4-3.
11. MARYLAND (5-6, 3-6)
Previous: 10. Last week: L 38-3 at Penn State.
Maryland fizzled down the stretch. At one point, they were 5-3 and appeared headed to a bowl game. But a four-game losing streak scuttled that track. It was a challenging season in College Park and it's going to be more of the same in the offseason, but the Terps have some young offensive talent to build around.
12. INDIANA (5-7, 2-7)
Previous: 11. Last week: L 28-21 vs. Purdue.
For the second straight year, the Hoosiers lost out on a bowl berth because of a final-week loss to in-state foe Purdue. That's tough. Tom Allen's team and quarterback Peyton Ramsey have shown that they can be competitive, but wins in the Big Ten have been hard to come by (4-14 the past two years).
13. ILLINOIS (4-8, 2-7)
Previous: 13. Last week: L 24-16 at Northwestern.
The Illini couldn't knock off Northwestern to close the season, but Lovie Smith did get a two-year extension. The big question will be if his buyout changed. If not, it's mostly a move for recruiting stability. Smith's program is making steady, but slow, progress. Can it take a step in 2019?
14. RUTGERS (1-11, 0-9)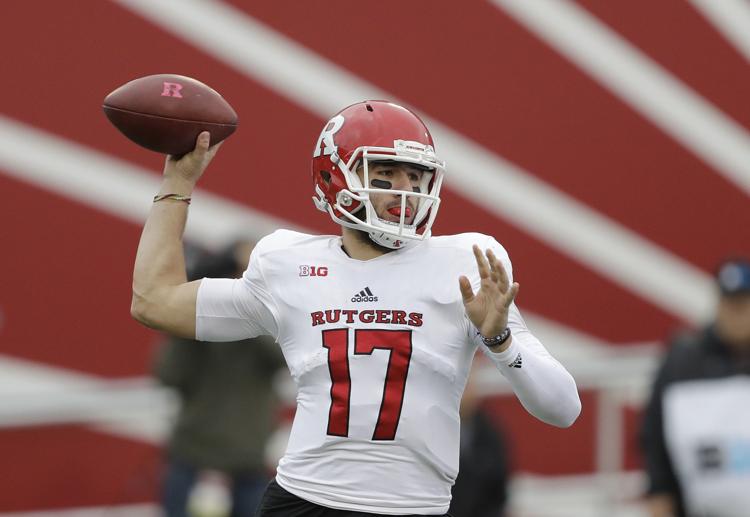 Previous: 14. Last week: L 14-10 at Michigan State.
They almost did it. The Scarlet Knights led Michigan State deep in the fourth quarter before giving up a go-ahead touchdown with less than four minutes left. One year after scratching out three Big Ten wins, Chris Ash's team falls back to zero. Tough sledding in New Jersey.