When the boys state basketball tournament began in Lincoln on Thursday, there were 48 teams vying for a state championship. From that moment, players across all six classes started to etch their names in the record books. As the old saying goes, big time players make big time plays in big time situations. Well, there was plenty of that over the three-day span in Lincoln. 
However, there were five players that stood above the rest, that carried their team will all they had. And because of that, they've been named to the 2019 Lincoln Journal Star all-class all-tournament team. Here they are. 
CHARLIE EASLEY, LINCOLN PIUS X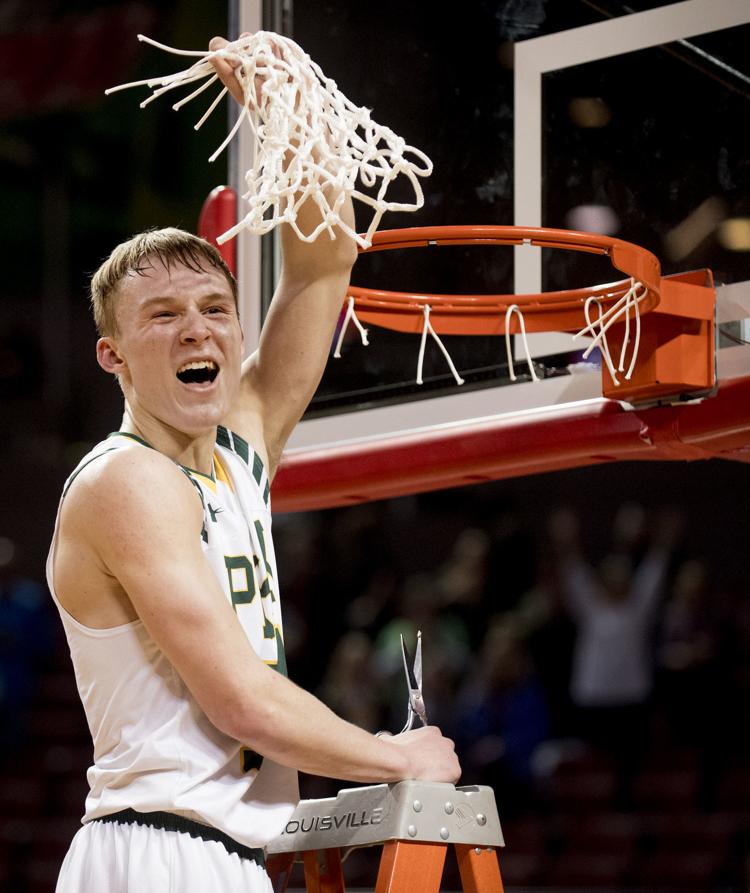 The 6-foot-2 senior for Lincoln Pius X scored 65 points over the three-games and carried the Thunderbolts to their Class B state championship victory. Easley scored 20 points against Scottsbluff, 20 against Omaha Skutt and 25 in the championship against Omaha Roncalli. 
CAM BINDER, AUBURN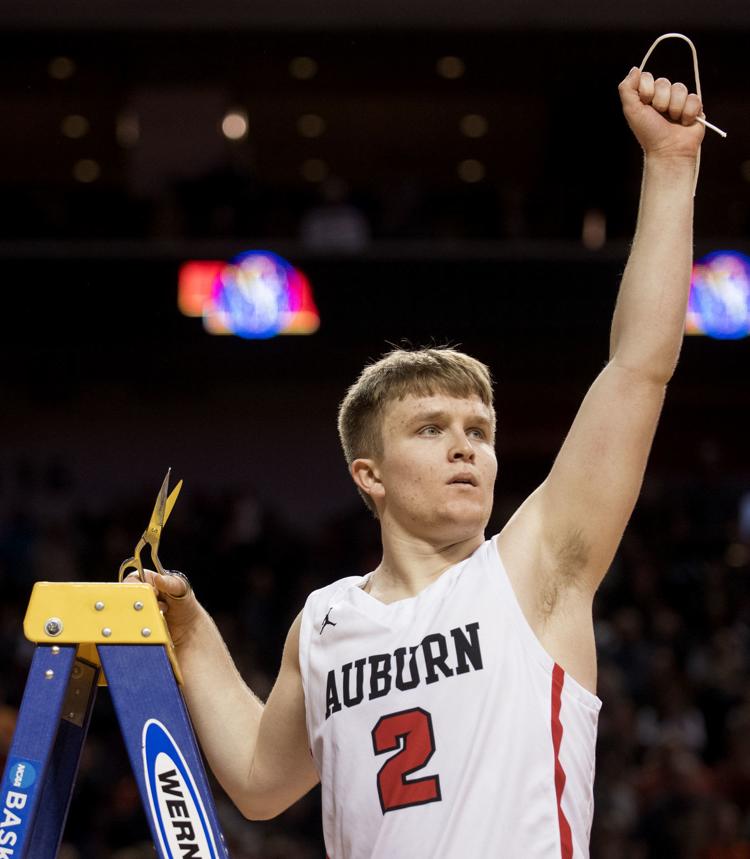 The 6-0 sophomore hit two buzzer beaters on Auburn's path to its first ever state basketball title. Binder scored 14 points, including the game-winning jump shot as time expired, in the quarterfinal win against Grand Island Central Catholic, poured in 18 points against Wahoo in the semifinal and finished with 14 in the Class C-1 championship victory on Saturday. Oh, and he drilled the a 24-foot stepback three-pointer to win the game for the Bulldogs. 
CHUCKY HEPBURN, BELLEVUE WEST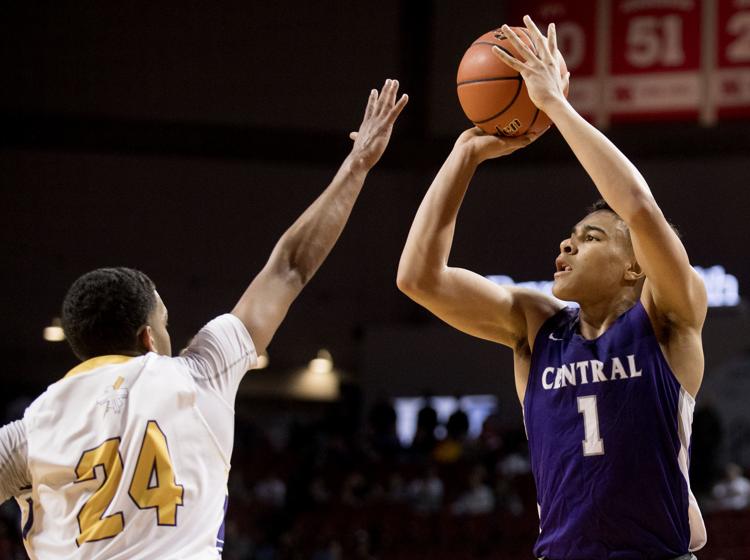 The 6-1 sophomore scored 31 points in Bellevue West's opening-round win against Papillion-La Vista South before dropping 19 points in the semifinals against Omaha Central.
TA'VION ANDERSON, OMAHA SOUTH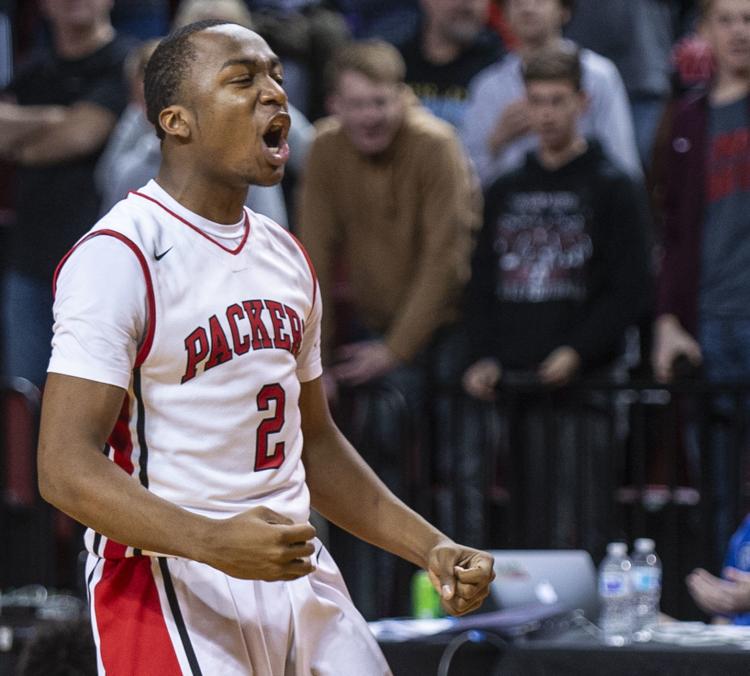 The 6-1 senior scored the most combined points in Class A, pouring in 51 points over the three-game span. Anderson started off with 25 points against Kearney, added 14 points against Lincoln North Star and helped seal the state championship victory with 12 points on Saturday. 
MAXWELL POLK, OMAHA CENTRAL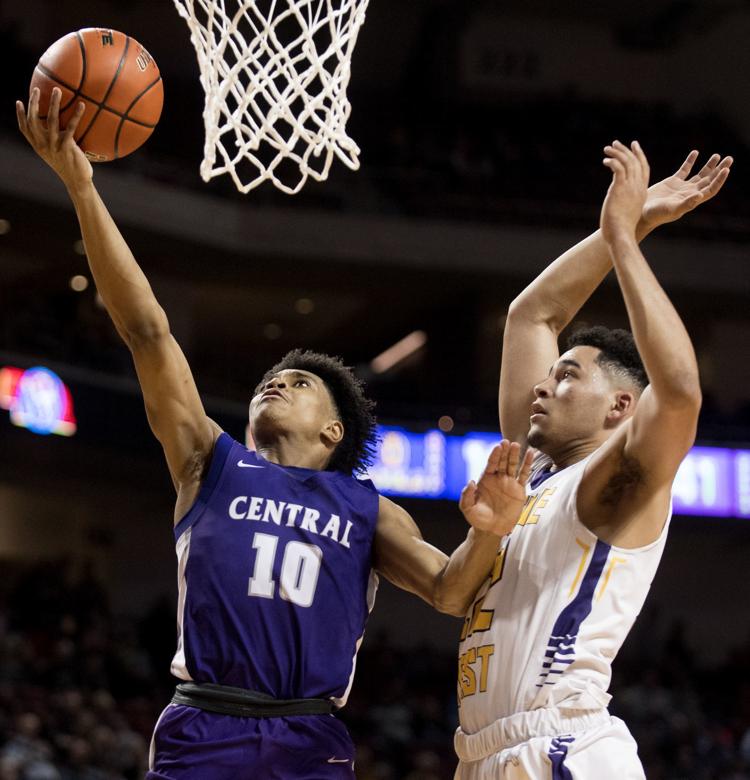 The 6-1 junior helped Omaha Central survive a heavyweight fight with Omaha Westside in the opening round by scoring 19 points. He followed that performance up with 18 against Bellevue West in the semifinals and scored 11 points in the Eagles' state championship loss to Omaha South. 
CLASS A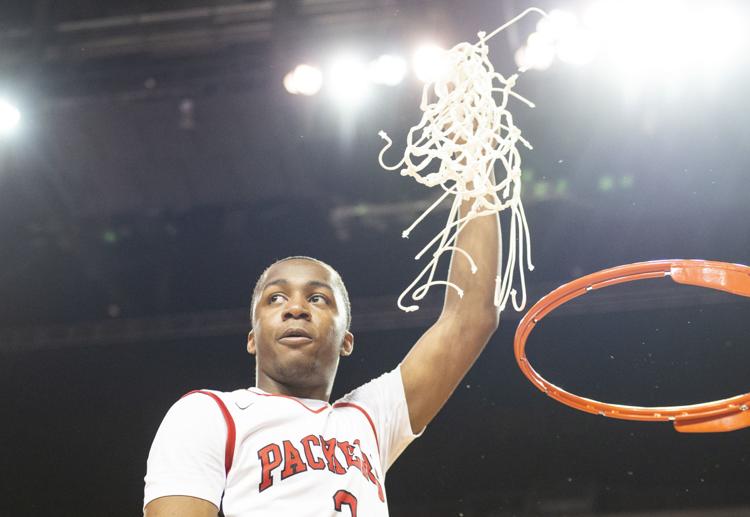 Ta'Vion Anderson, Omaha South, 6-1, sr.
Maxwell Polk, Omaha Central, 6-1, jr.
Donovan Williams, L. North Star, 6-5, jr.
Jay Saunders, Omaha South, 6-0, jr.
Chucky Hepburn, Bellevue West, 6-1, so.
CLASS B
Charlie Easley, Lincoln Pius X, 6-2, sr.
Jack Dotzler, Omaha Roncalli, 5-10, jr.
Baylor Scheierman, Aurora, 6-6, sr.
Tyson Gordon, Omaha Skutt, 6-3, jr.
Austin Jablonski, Lincoln Pius X, 6-3, sr.
CLASS C-1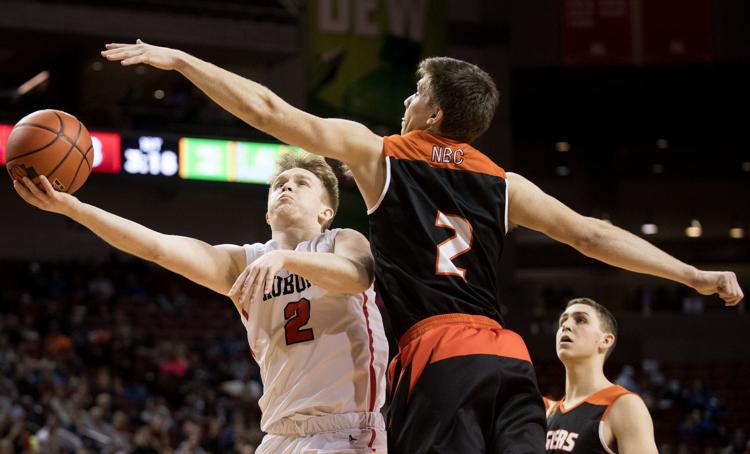 Cam Binder, Auburn, 6-0, so.
Tanner Wietfeld, North Bend Central, 6-2, sr.
Daniel Frary, Auburn, 6-4, so.
Winston Cook, Wahoo, 6-5, sr.
Carter Brown, Ogallala, 6-2, jr. 
CLASS C-2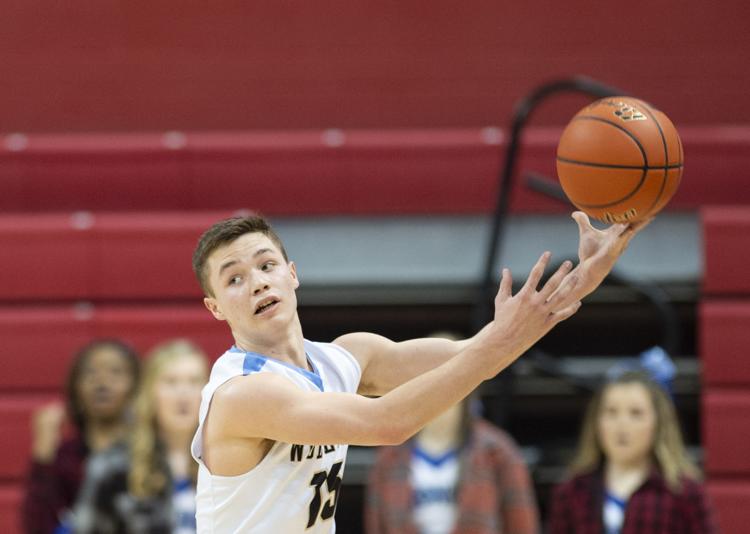 Lucas Vogt, BRLD, 5-11, so.
Jaxon Johnson, BRLD, 6-4, jr.
Brady Timm, Yutan, 5-11, so.
Dylan Beutler, BRLD, 6-4, so.
Carter Kingsbury, Ponca, 6-4, jr.
CLASS D-1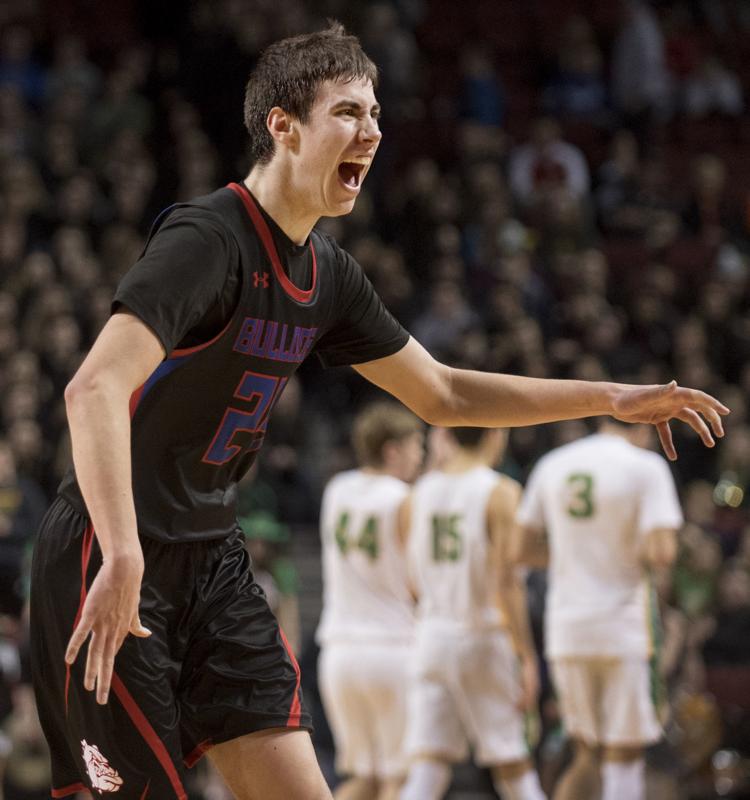 Jacob Sjuts, Humphrey/LHF, 6-3, fr.
Jason Sjuts, Humphrey/LHF, 6-3, fr.
Bret Hanis, Humphery/LHF, 5-9, jr.
Grant Frickenstein, A. Bergan, 6-3, sr.
Blake Brewster, Paxton, 6-10, jr.
CLASS D-2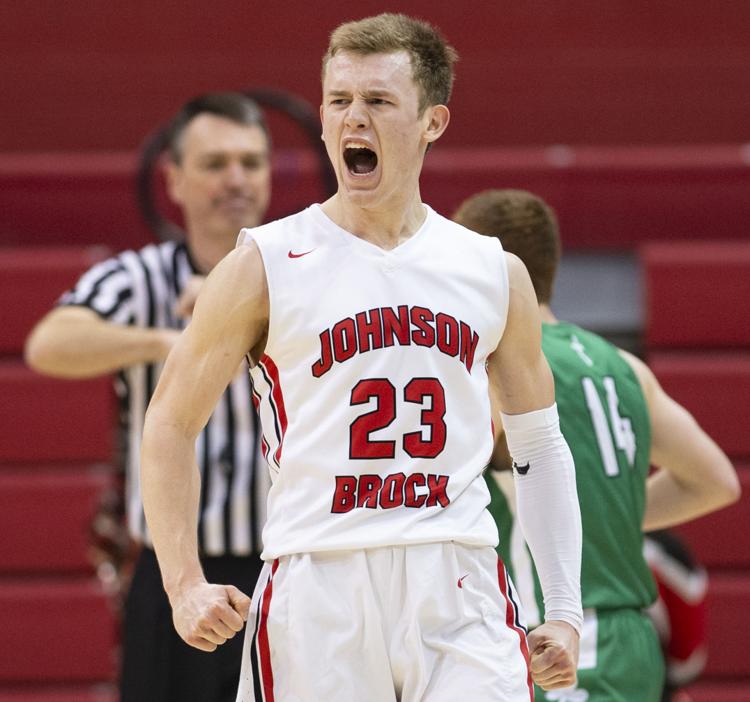 Ty Hahn, Johnson-Brock, 6-1, Jr.
Kaden Glynn, Johnson-Brock, 6-1, So.
Merrix Denn, Osmond, 5-10, Sr.
Tredyn Prososki, Riverside, 5-11, Jr.
Drew Bippes, Falls City SH, 5-10, Sr.