Big Ten men's basketball power rankings, 2/11
Purdue remains at the top, while Iowa survives a scare against Northwestern. Nebraska continues to flounder, while Ohio State shows some promise, albeit against struggling competition. Chris Basnett gauges the Big Ten men's basketball field with this week's power rankings. 
1. Purdue (17-6, 10-2 Big Ten)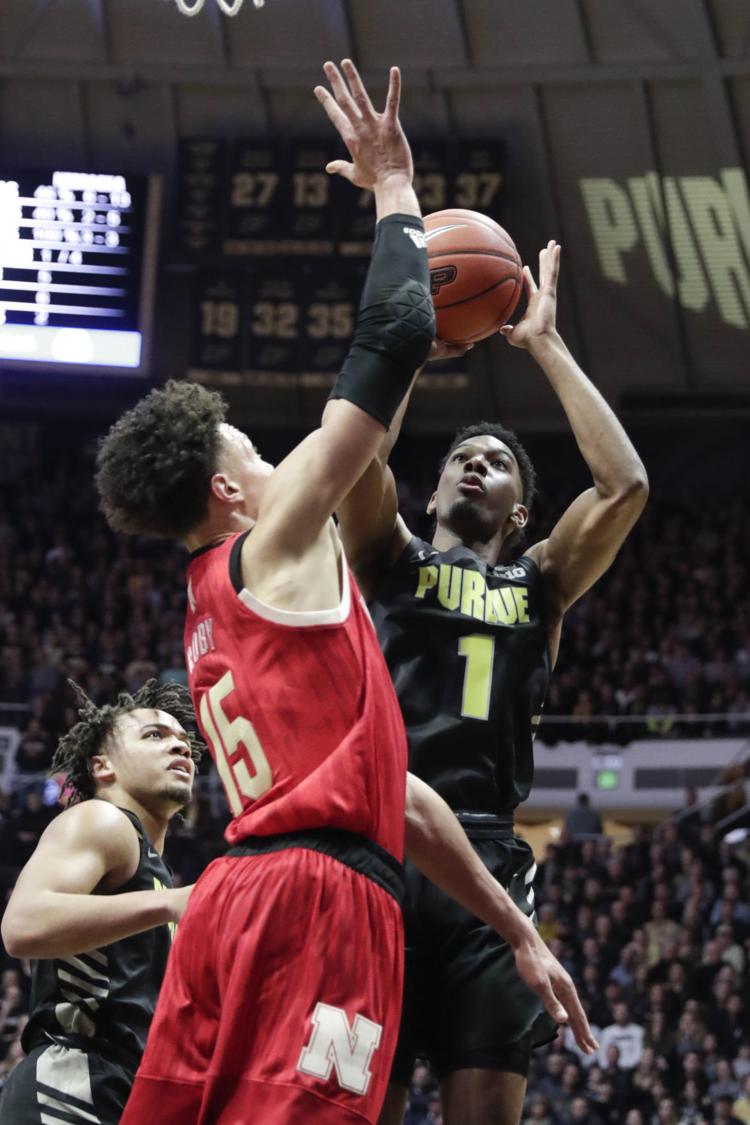 Matt Painter gets talked about as underrated so much, that eventually he's going to be overrated. But right now he's the Big Ten's coach of the year for what he's done with a team that lost four senior starters from last season. The Boilers have lost once in 2019, and four of their five losses in 2018 were by one or two possessions.
Up next: at Maryland Tuesday; vs. Penn State Saturday
2. Michigan (22-2, 11-2)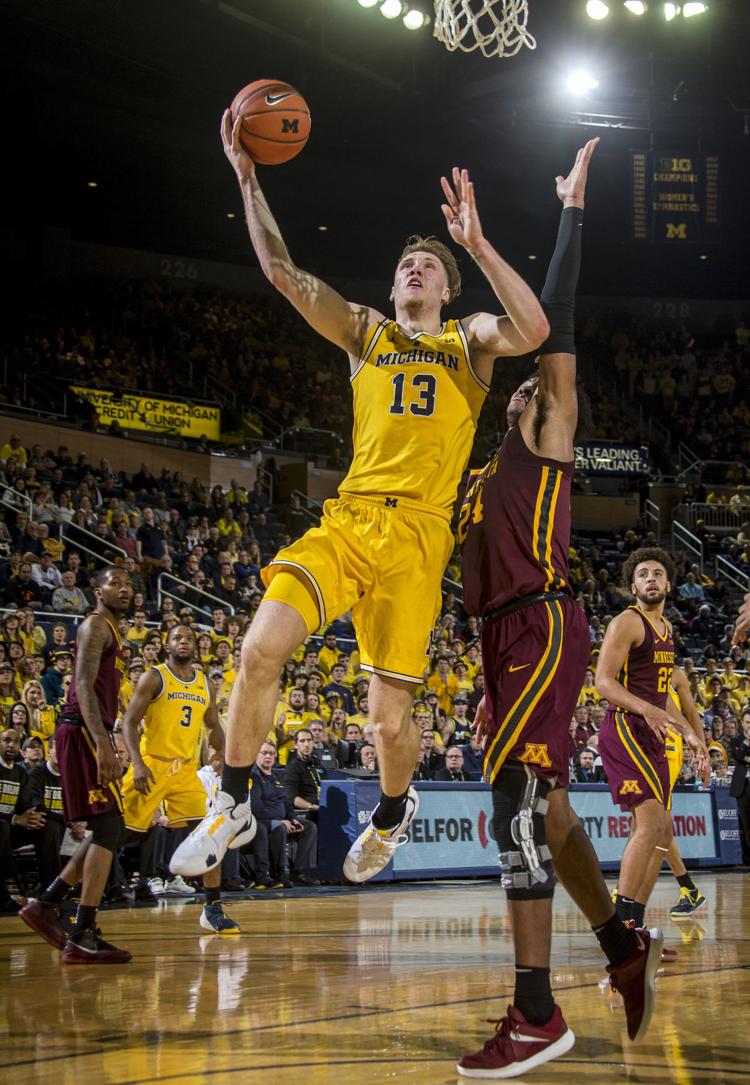 Rebounded from the Iowa loss with a double-digit road win at Rutgers and a stifling home victory over Wisconsin. Things get fun for the Wolverines soon: after playing Penn State Tuesday, Michigan plays Maryland and Michigan State twice each in its last six games, along with a road trip to Minnesota.
Up next: at Penn State Tuesday; vs. Maryland Saturday
3. Michigan State (19-5, 10-3)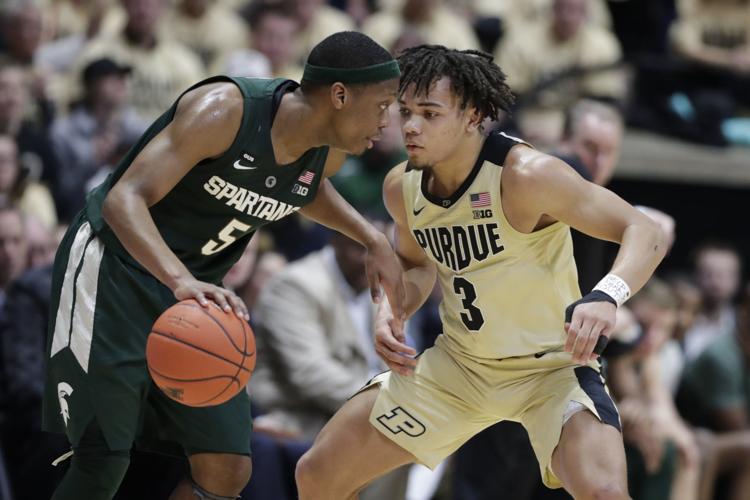 Cassius Winston is a wonderful player, but the Spartans are asking him to do an awful lot. The guard is averaging 38 minutes a night in MSU's uptempo attack, which has been part of the reason Sparty turns it over so much. Every now and then you'll get a game like Illinois, where Winston turned it over nine times in a loss. Still, a tired Winston is still better than a lot of rested point guards.
Up next: at Wisconsin Tuesday; vs. Ohio State Sunday
4. Wisconsin (17-7, 9-4)
Five of Wisconsin's seven losses are to top-30 KenPom teams, with four of those in either true road games or on a neutral court. After an off year last season, coach Greg Gard has done an excellent job returning the Badgers to their long-established identity.
Up next: vs. Michigan State Tuesday; vs. Illinois Feb. 18
5. Iowa (19-5, 8-5)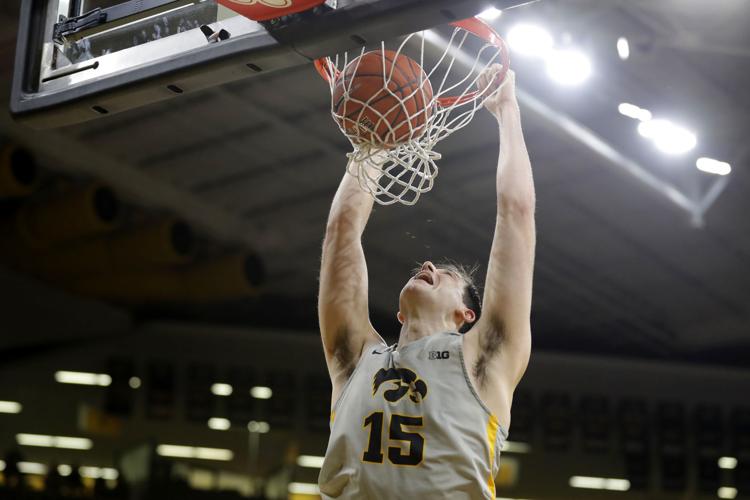 Sure seems like something special is brewing in Iowa City, especially after Sunday night's win against Northwestern when the Hawkeyes looked like garbage for 36 minutes, then rallied from 15 down with four minutes left to win by one on Jordan Bohannon's three-pointer with 0.6 seconds to go. This team has defensive issues, but Iowa can score with anyone.
Up next: at Rutgers Saturday; vs. Maryland Feb. 19
6. Maryland (18-6, 9-4)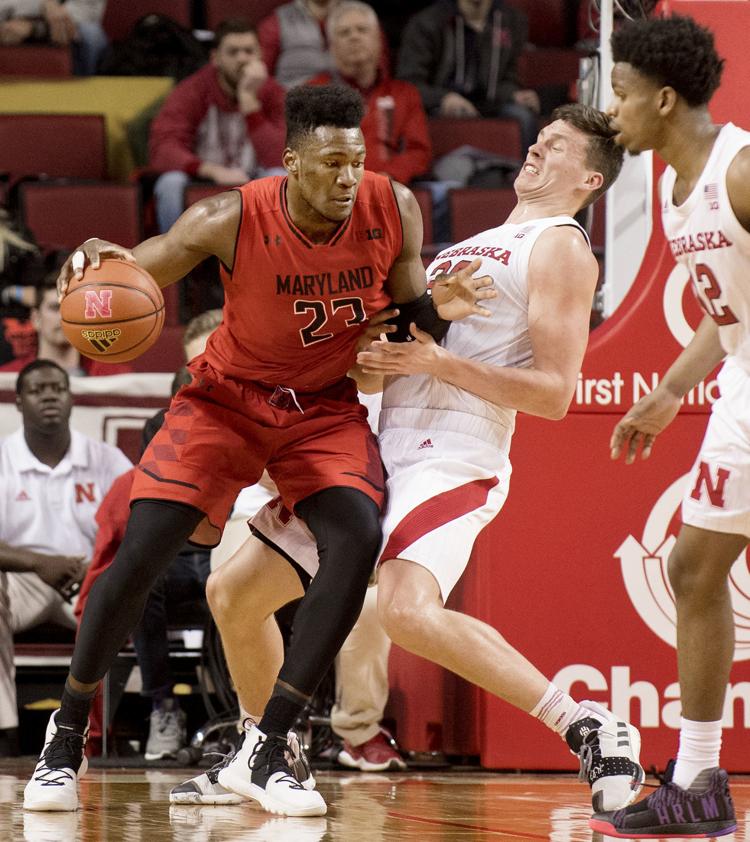 Three losses in five games for the Terps, with the only wins coming against offensively-challenged clubs Northwestern and Nebraska. And things aren't getting any easier. Of Maryland's seven remaining games, five are against teams in the top half of the league standings.
Up next: vs. Purdue Tuesday; at Michigan Saturday
7. Ohio State, (16-7, 6-6)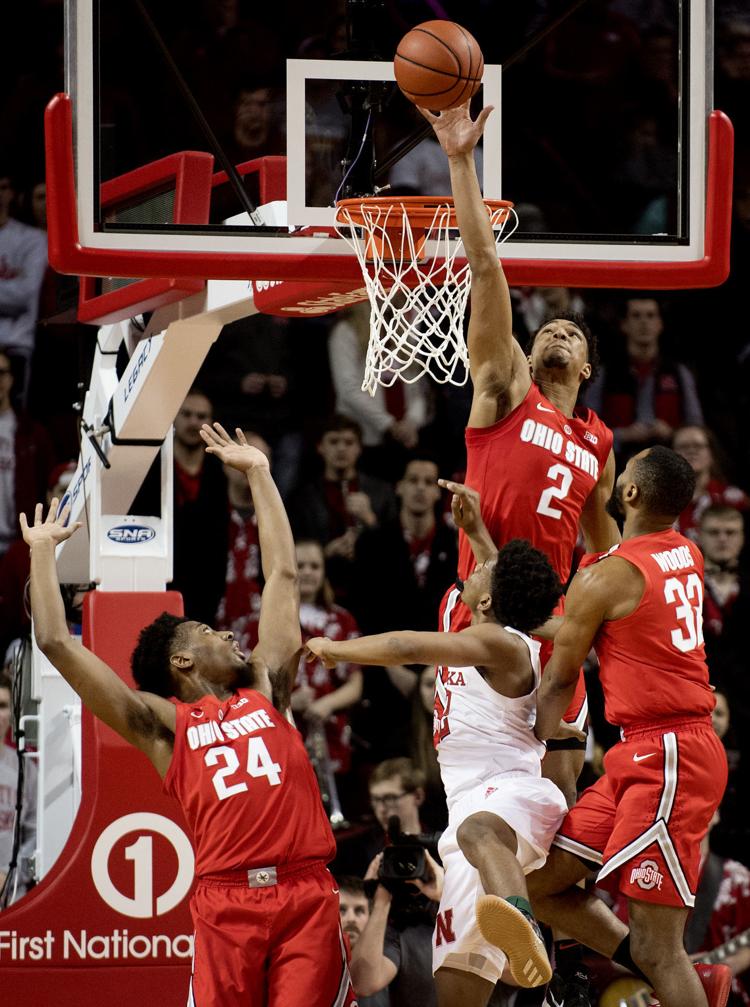 Started 12-1, then went 0-5, now have gone 4-1. Though the last four wins are against Nebraska, Rutgers, Penn State and Indiana. The Buckeyes are in a decent spot, but could use a quality win or two down the stretch to feel safe about their NCAA Tournament chances.
Up next: vs. Illinois Thursday; at Michigan State Sunday
8. Minnesota (16-8, 6-7)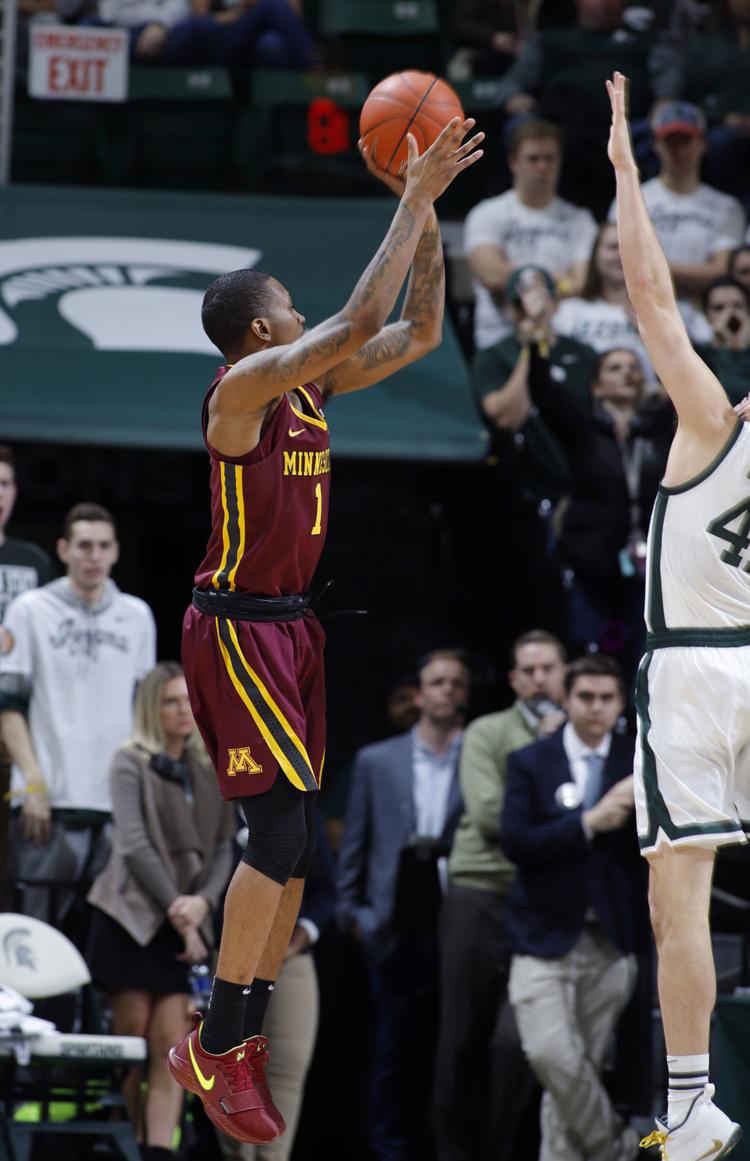 The Gophers are lousy on the road, going 1-6 so far this season in true road games. Minnesota will have to figure it out at some point if it wants to be a serious NCAA Tournament candidate, with three of its final four away from Williams Arena, and home games left against Michigan and Purdue.
Up next: at Nebraska Wednesday; vs. Indiana Saturday
9. Illinois (9-15, 5-8)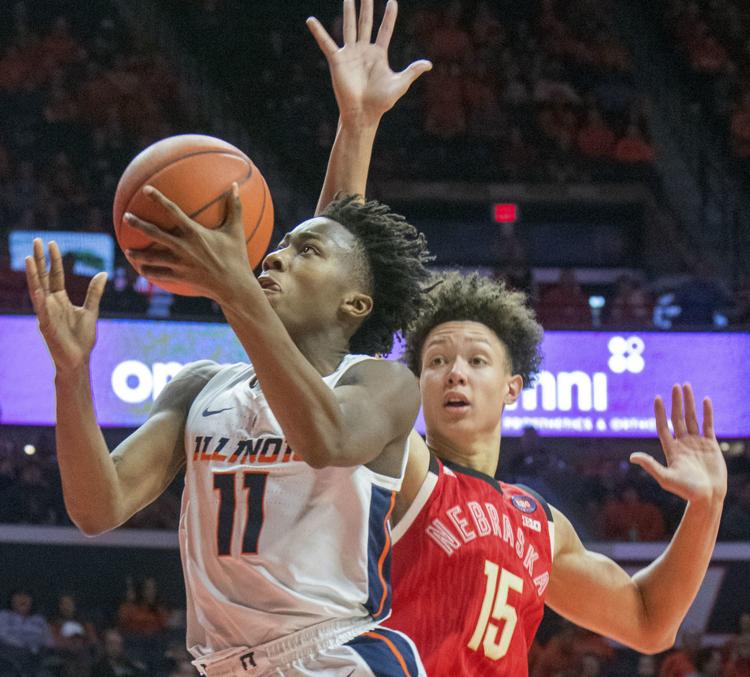 Quite the week for the Illini, who won three games in eight days. The streak represents Illinois' first three-plus game winning streak since the Illini started last season 6-0. Shaping up to be the classic "team no one wants to see" come Big Ten Tournament time.
Up next: at Ohio State Thursday; at Wisconsin Feb. 18.
10. Indiana (13-11, 4-9)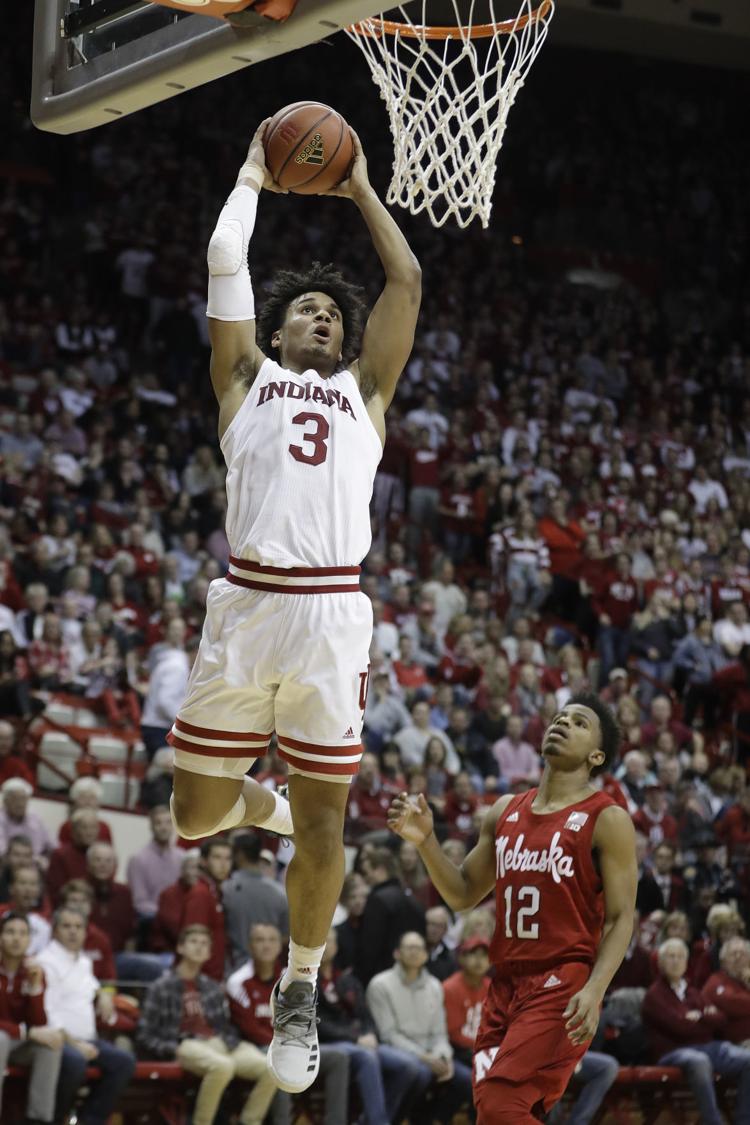 It's been interesting to follow the plight of the Hoosiers because it closely mimics the season going on in Lincoln: strong start, total free fall in the new year, talk of still playing hard and making small improvements late in the season. The Hoosiers are 1-9 after starting the season 12-2, and incredibly, haven't won at Assembly Hall since January 3.
Up next: at Minnesota Saturday; vs. Purdue Feb. 19
11. Northwestern (12-11, 3-9)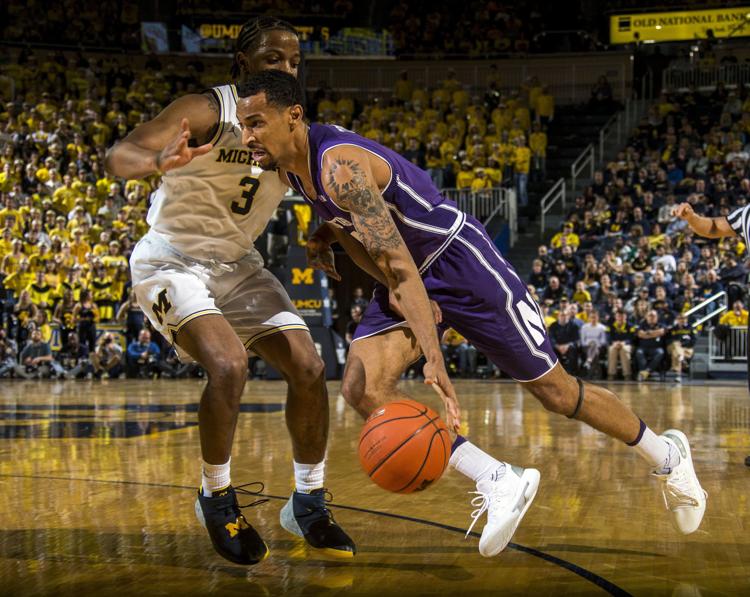 Took Iowa to the woodshed for most of the game Sunday, then still found a way to blow a 15-point lead with four minutes left and lose. You won't get far in college basketball without a point guard, and the Wildcats haven't had anything close to a viable option at the position all season.
Up next: vs. Rutgers Wednesday; at Nebraska Saturday
12. Rutgers (11-12, 4-9)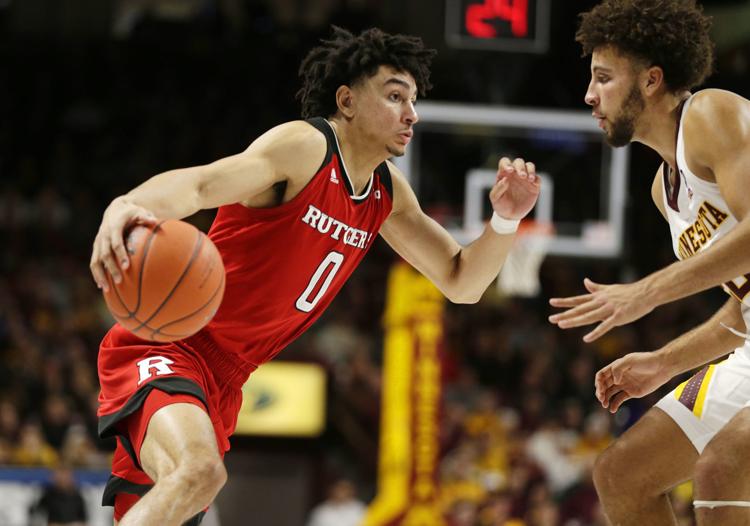 Rutgers has followed its three-game winning streak with two double-digit losses, and a 99-94 overtime defeat at Illinois. How rare is Rutgers scoring 90-plus points in a road game? Using KenPom's records, which go back to the 2001-02 season, the Illinois loss marked the first time in the KenPom era the Scarlet Knights reached that plateau.
Up next: at Northwestern Wednesday; vs. Iowa Saturday
13. Nebraska (13-11, 3-10)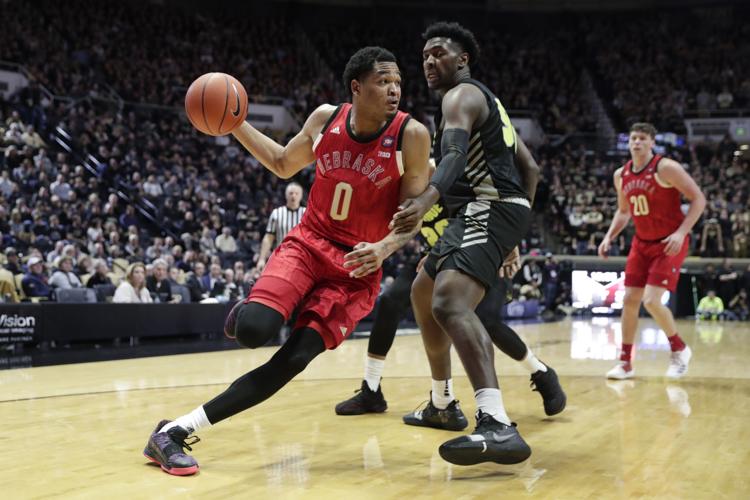 What you need to know about the current state of the Huskers: NU lost by 19 at Purdue, trailed most of the way, and the general reaction was "Well, they didn't play all that bad." If Nebraska wants to salvage anything out of the next few weeks, Glynn Watson has to be more of an offensive threat. His second-half three-pointer against the Boilermakers broke a string of 18 consecutive misses from beyond the arc.
Up next: vs. Minnesota Wednesday; vs. Northwestern Saturday
14. Penn State (8-15, 1-11)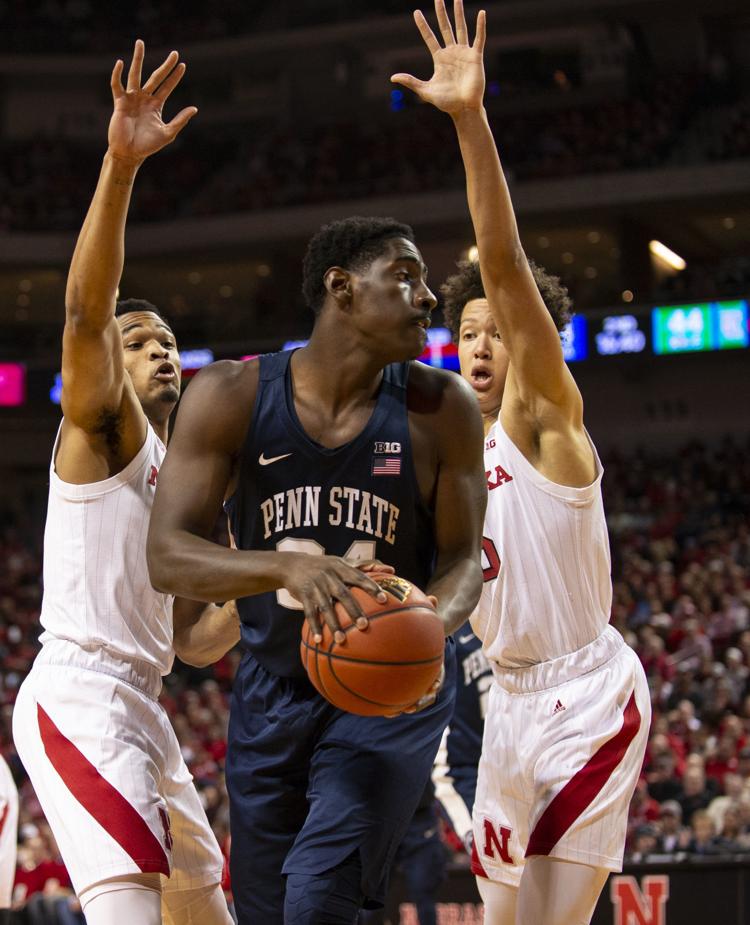 Penn State's latest groin-kick loss at Ohio State came with a made layup waved off because it came a fraction of a second after the shot-clock buzzer and a wide open layup for the lead that rolled around the rim and out. Nine of PSU's 11 league losses have come by single digits.
Up next: vs. Michigan Tuesday; at Purdue Saturday