Big Ten men's basketball power rankings, 1/16
Nebraska picked up a big win against Indiana on Monday night and hosts Michigan State on Thursday. Michigan continues to be dominant over the rest of the league. Chris Basnett checks the temperature with this week's power rankings. 
2. Michigan (19-1, 8-1)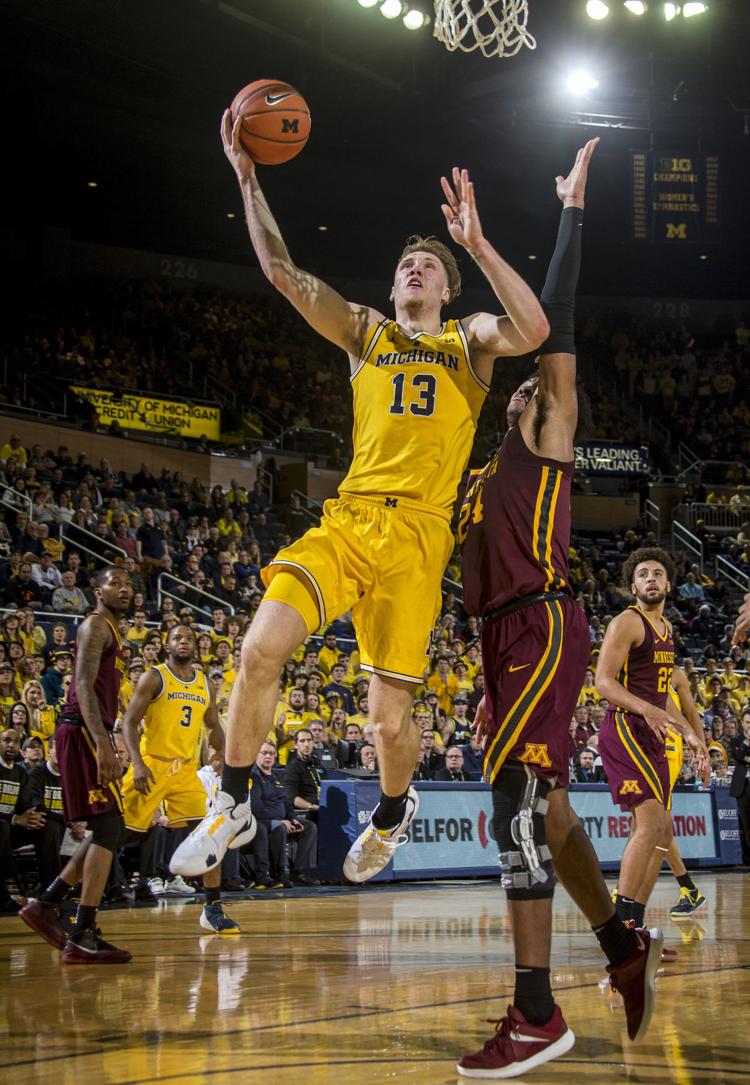 If there was ever such a thing as a "quiet" 19-1 team, Michigan might be it. The loss at Wisconsin seemed to drop the Wolverines off the national radar a bit, but the team has responded with wins over Minnesota and Indiana. Freshman Ignas Brazdeikis was named the Big Ten freshman of the week this week, his fourth such honor this season, after rediscovering his offensive game in the previous days.
Up next: vs. Ohio State Tuesday; at Iowa Friday
1. Michigan State, (18-3, 9-1 Big Ten)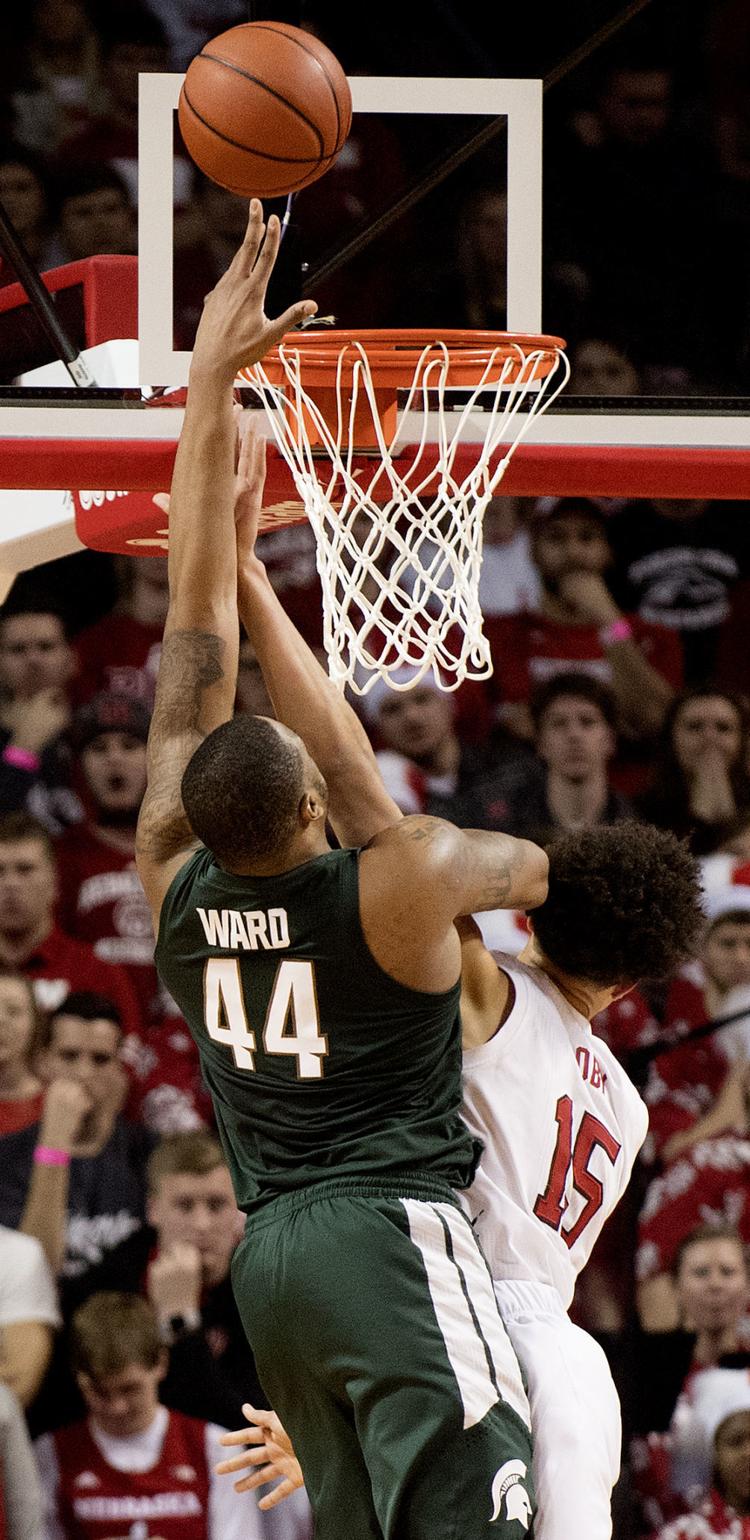 Go ahead and file Sparty's 73-63 defeat at Purdue under "schedule loss." The game was Michigan State's third in seven days, with two of them coming on the road. And the Spartans still rallied from 23 down to make things interesting against the Boilermakers in one of the toughest home environments in the league.
Up next: vs. Indiana Saturday; at Illinois Feb. 5
4. Maryland (16-5, 7-3)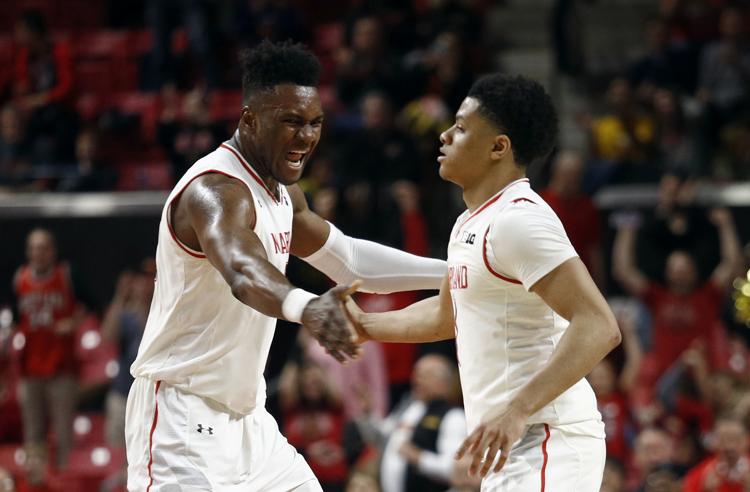 There must be something to playing Michigan State. Rutgers beat Nebraska after the Huskers lost to the Spartans. And Illinois knocked off Maryland five days after the Terps lost in East Lansing. Maryland seems like the perfect example of a good team getting chewed up a little bit in a tough conference.
Up next: vs. Northwestern Tuesday; at Wisconsin Friday
3. Purdue, (14-6, 7-2)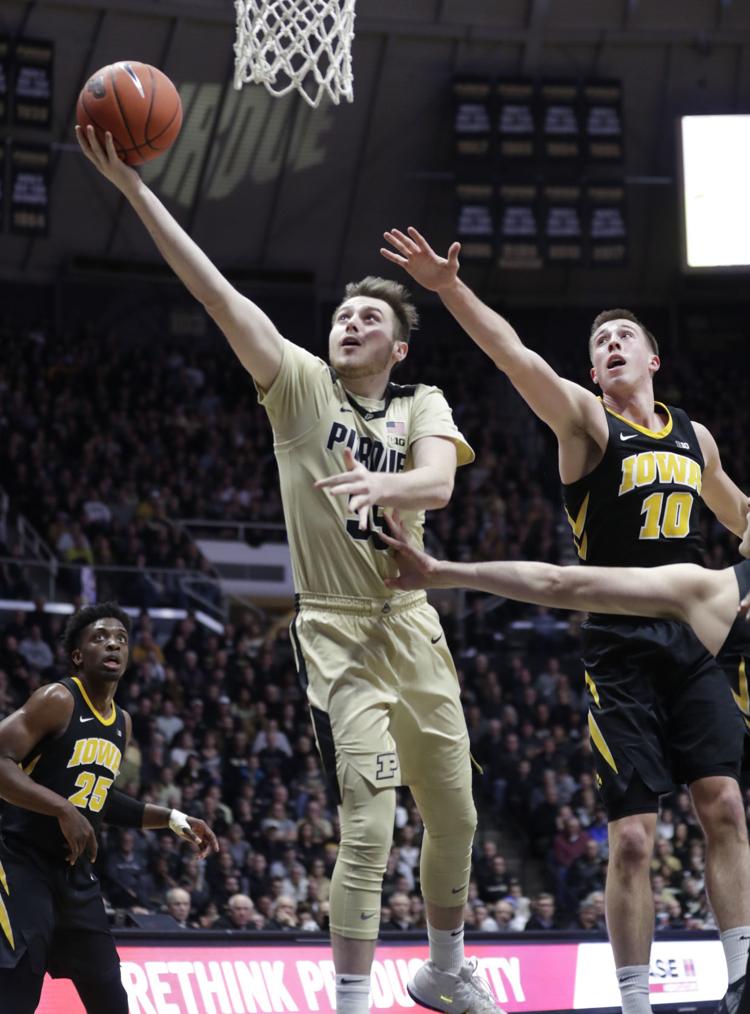 Rolling right now, and with an incredibly favorable schedule the rest of the way. The Boilermakers don't see Michigan, Michigan State or Wisconsin the rest of the regular season. Purdue has won five games in a row, with a good chance to get to eight straight before heading to Maryland in mid-February.
Up next: at Penn State Thursday; vs. Minnesota Sunday
5. Minnesota (15-5, 5-4)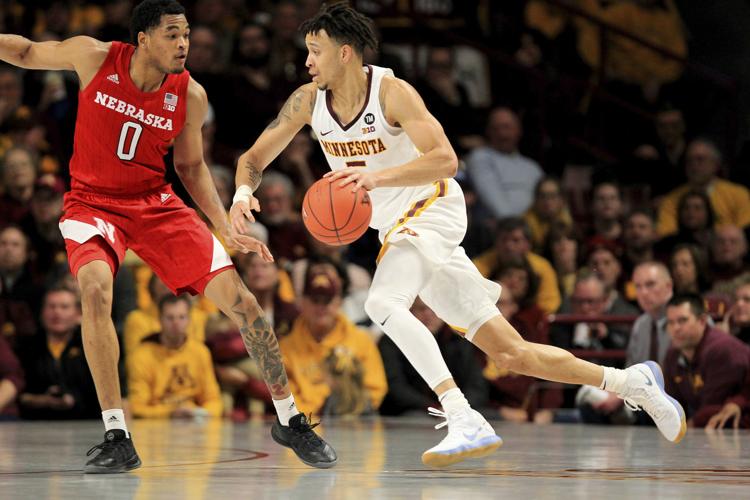 Senior forward Jordan Murphy last week moved to second all-time in Big Ten history in rebounds. Pretty good. The Gophers are pretty good too, except when they're not. They've alternated wins and losses in each of his last six games.
Up next: vs. Illinois Wednesday; at Purdue Sunday
7. Iowa (16-5, 5-5)
The Hawkeyes were primed. They led Michigan State by eight in the second half. Carver Hawkeye Arena was rocking. Then the Spartans used a 24-2 run to silence the crowd. MSU outscored Iowa 40-17 to end the game. The Hawkeyes followed that by allowing 65 points in the first 24 minutes of a loss at Minnesota.
Up next: vs. Michigan Friday; at Indiana Feb. 7
9. Nebraska (13-7, 3-6)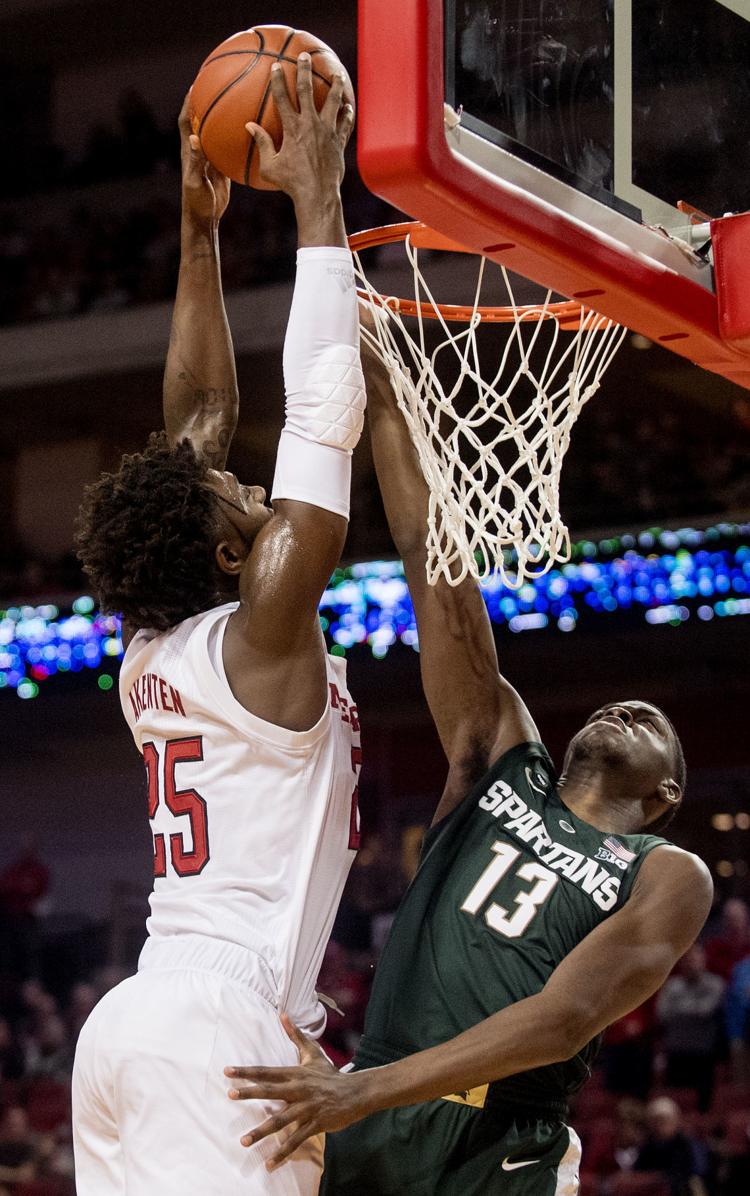 I don't know that we're quite there yet, but we're approaching the point where Nebraska making a run to get into the NCAA Tournament would be almost as improbable as the late-season surge in 2013-14. Even without Isaac Copeland, this team still has more talent than that 2013-14 squad. But it lacks the grit. It better find some of the latter in a hurry.
Up next: vs. Wisconsin Tuesday; at Illinois Saturday
6. Wisconsin (14-6, 6-3)
Three wins in a row for the Badgers, the last two by double digits, and four victories in their last six games. The only two losses are by four points to red-hot Purdue and four points at Maryland. Ethan Happ is great, and his supporting cast has started to play much better. Dangerous team.
Up next: at Nebraska Tuesday; vs. Maryland Friday
8. Ohio State, (13-6, 3-5)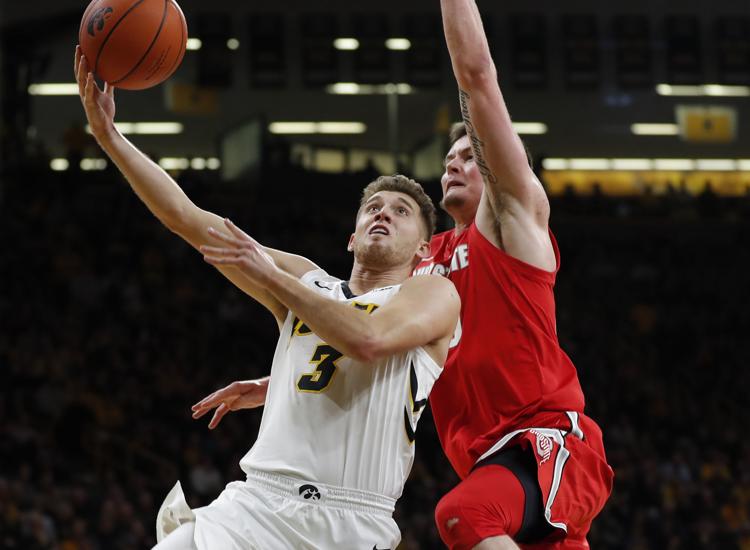 The Buckeyes' reward for ending their five-game losing streak is a Tuesday night trip to Michigan. But after that come four very winnable games. The Buckeyes aren't great, but they're good enough to make a little hay the next couple weeks.
Up next: at Michigan Tuesday; vs. Rutgers Saturday
11. Indiana (12-8, 3-6)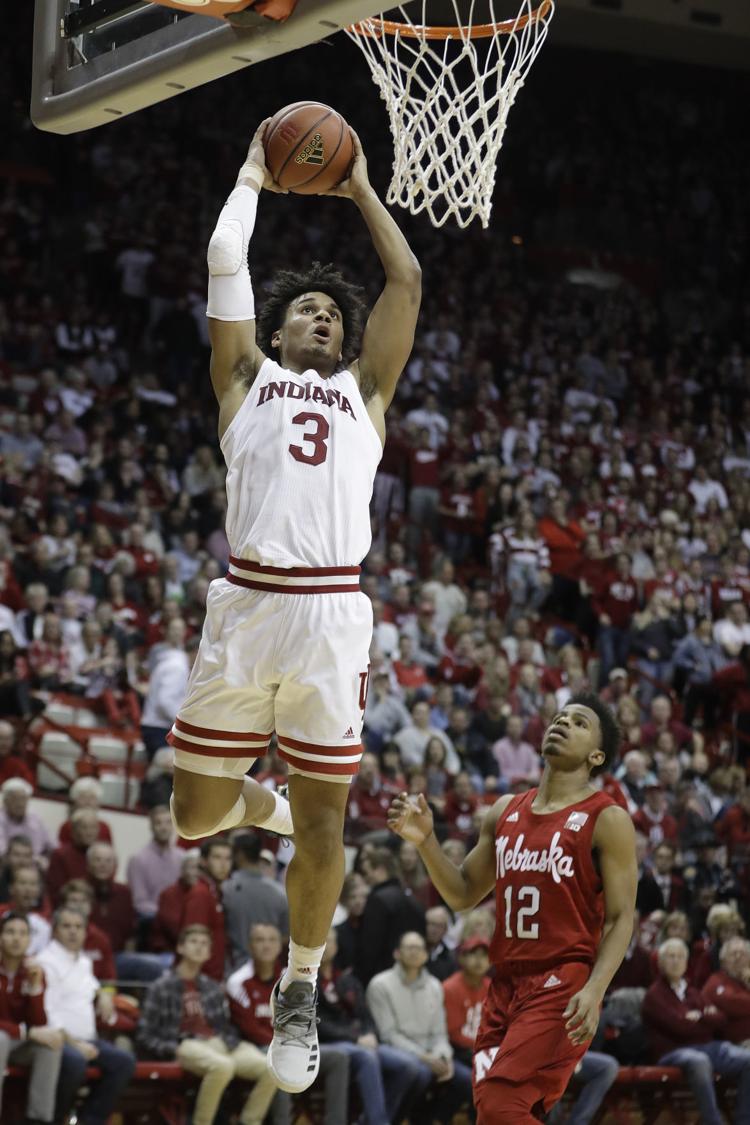 The Hoosiers have lost six in a row, and their most recent defeat was the ugliest — falling behind Michigan 17-0 and trailing 20-2 before making a field goal and eventually losing 69-46 in what ended up being the Hoosiers' second-worst loss in the history of fabled Assembly Hall. You think Nebraska's outlook is bleak? Take a peak at Indiana's schedule the rest of the way.
Up next: at Rutgers Wednesday; at Michigan State Saturday
10. Northwestern (12-8, 3-6)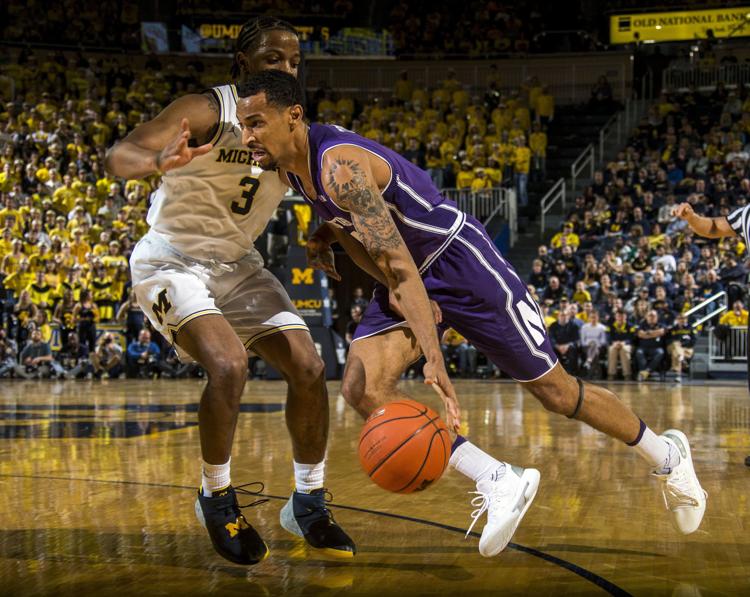 The advent of advanced metrics at all levels of basketball has shown that the long two-pointer is the least effective shot in the game. So what did Northwestern do against Wisconsin? Go 1-for-21 on long twos. No surprise they only scored 46 points. Gross.
Up next: at Maryland Tuesday; vs. Penn State Feb. 4
13. Rutgers (10-9, 3-6)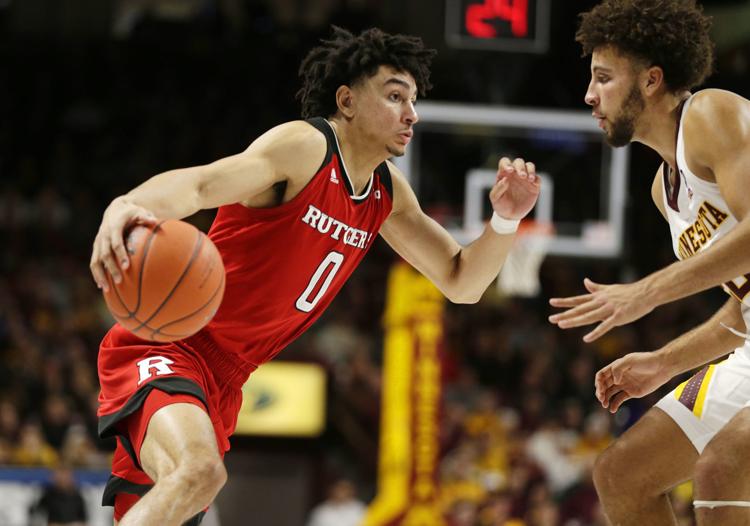 Last Saturday's road win at Penn State, amazingly, gave the Scarlet Knights their first back-to-back Big Ten wins since joining the league in 2014. In picking up its third league victory, Rutgers equaled its conference win total from each of the last two seasons and improved to 2-38 all time in Big Ten road games. The only two wins have come at Penn State.
Up next: vs. Indiana Wednesday; at Ohio State Saturday
14. Penn State, (7-13, 0-9)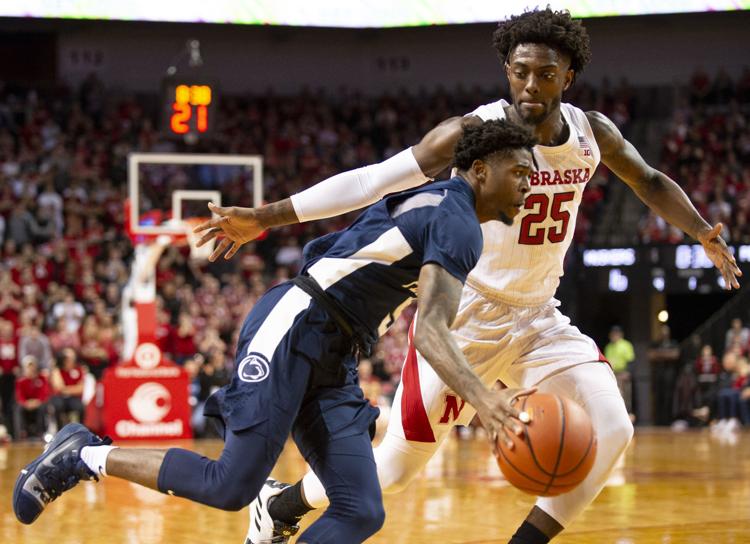 See Rutgers above. Things are dark in Happy Valley. The Nittany Lions' only three wins since upsetting Virginia Tech back in November are against Colgate, Duquesne and UMBC.
Up next: vs. Purdue Thursday; at Northwestern Feb. 4
12. Illinois (6-14, 2-7)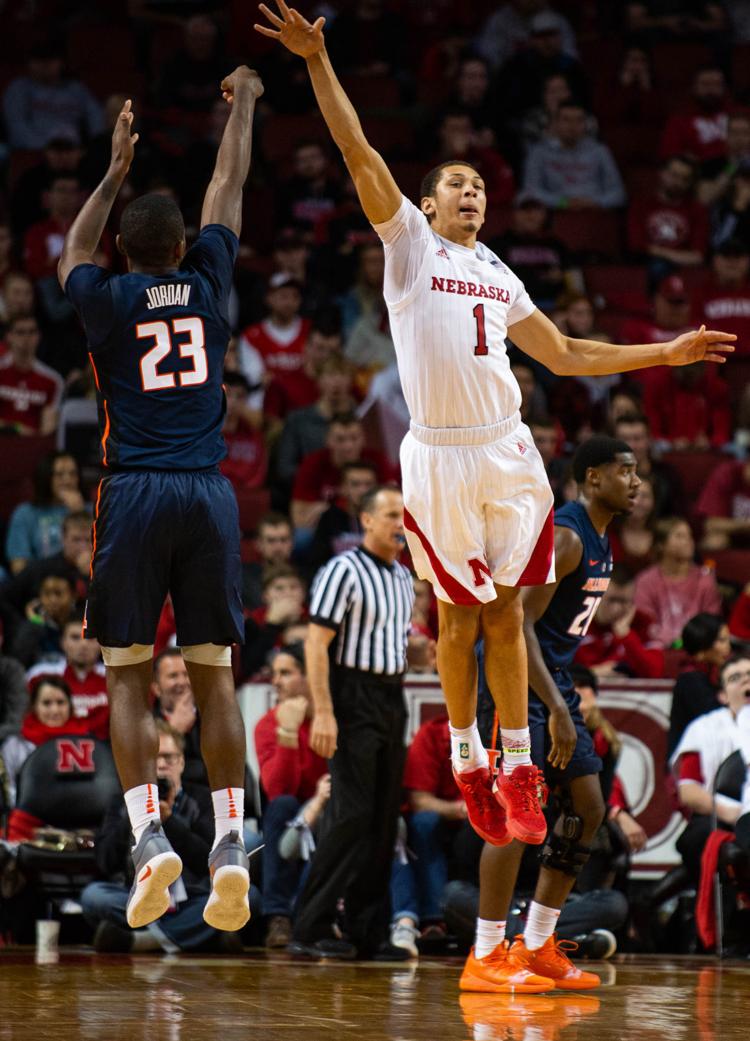 Illinois has a 27-point win over Minnesota, an 11-point win over Maryland, and losses of 24 and 12 points in its last four games. But wild inconsistency is still more interesting than just losing every game. The Illini have six home games left this season, and five of them look winnable. Would that be enough to avoid the play-in round at the Big Ten Tournament?
Up next: at Minnesota Wednesday; vs. Nebraska Saturday