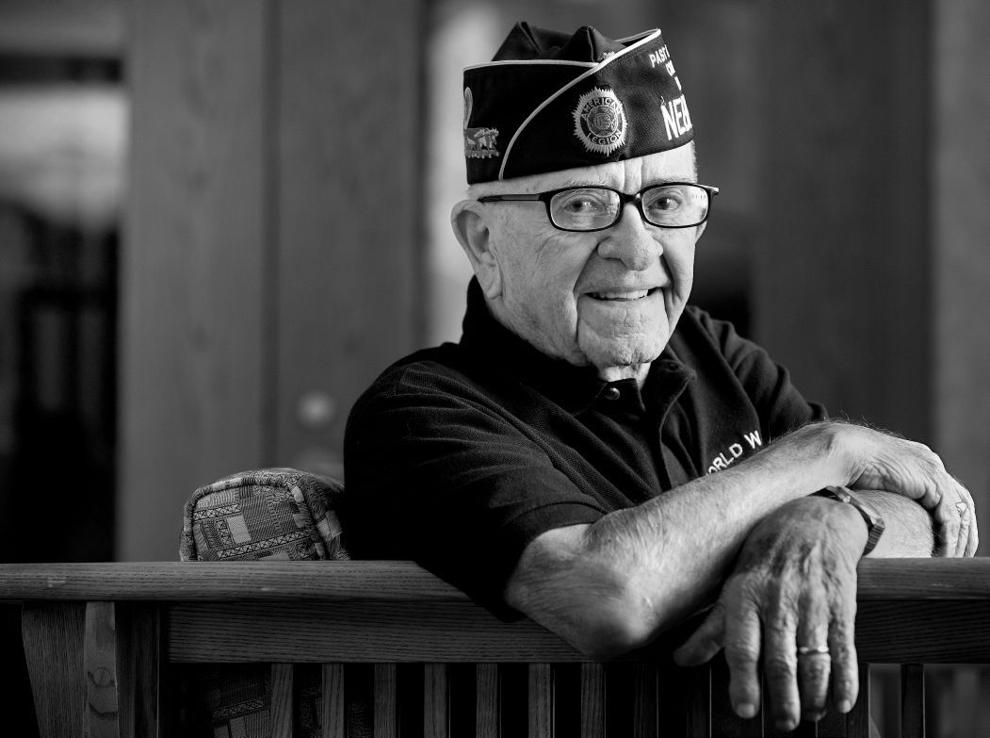 FAIRBURY -- A queasy stomach kept Freddie Drexler grounded during World War II.
Now 92, he enlisted during his junior year of college, in September 1942. Back then, if a service member had two years of post-secondary education, he could choose which branch to serve.
So he pursued the path of an Air Force fighter pilot. But during his training, Drexler said, his stomach couldn't handle the rigorous flying.
Because he had taken two years of math and physics, he was relocated to Stanford University for nuclear studies. Little did he know that he and the 59 other members of his class were being trained to build the atomic bomb.
"We didn't know what we were doing."
Drexler said he was the top student in the class. The top 10 percent was going to continue work on the bomb in Tennessee, but just as Drexler was packing to go, he was cut.
"Tennessee is where they were putting the bomb together," he said. "I couldn't go because I was foreign-born."
Drexler's family moved to the U.S. from Czechoslovakia, and the military had strict regulations about who could take part in the making of the bomb.
So he was shipped off to Ohio State University and placed in a mechanical engineering program, where he learned how to build and disassemble explosives.
Today, Drexler lives with his wife, Ruth, in Fairbury. He keeps numerous photos from the war on his desktop computer, including the moment he was put on active duty and sent to Europe in May 1944, a month before D-Day.
He also has pictures from his moments in the Battle of the Bulge and the Battle of Saint Lo, where he was a member of the 33rd Combat Engineers tasked with digging up land mines on Omaha Beach.
He remembers the single-file lines in which they were forced to walk to avoid stepping on the mines and being blown up. He also remembers the heavy equipment he carried.
Drexler disarmed too many mines to recall a number.
Every now and then, he said, he wonders what his life would have been like had he not been cut from making the atomic bomb.
A friend told him after the war how the men who stayed on the project were locked up in a secure compound. Few of those who went in came out, he said, and that's not a lifestyle he thinks he could have handled.
So, Drexler said, he's content with the part he played.
"I had the best of times in the military, and the worst of times."