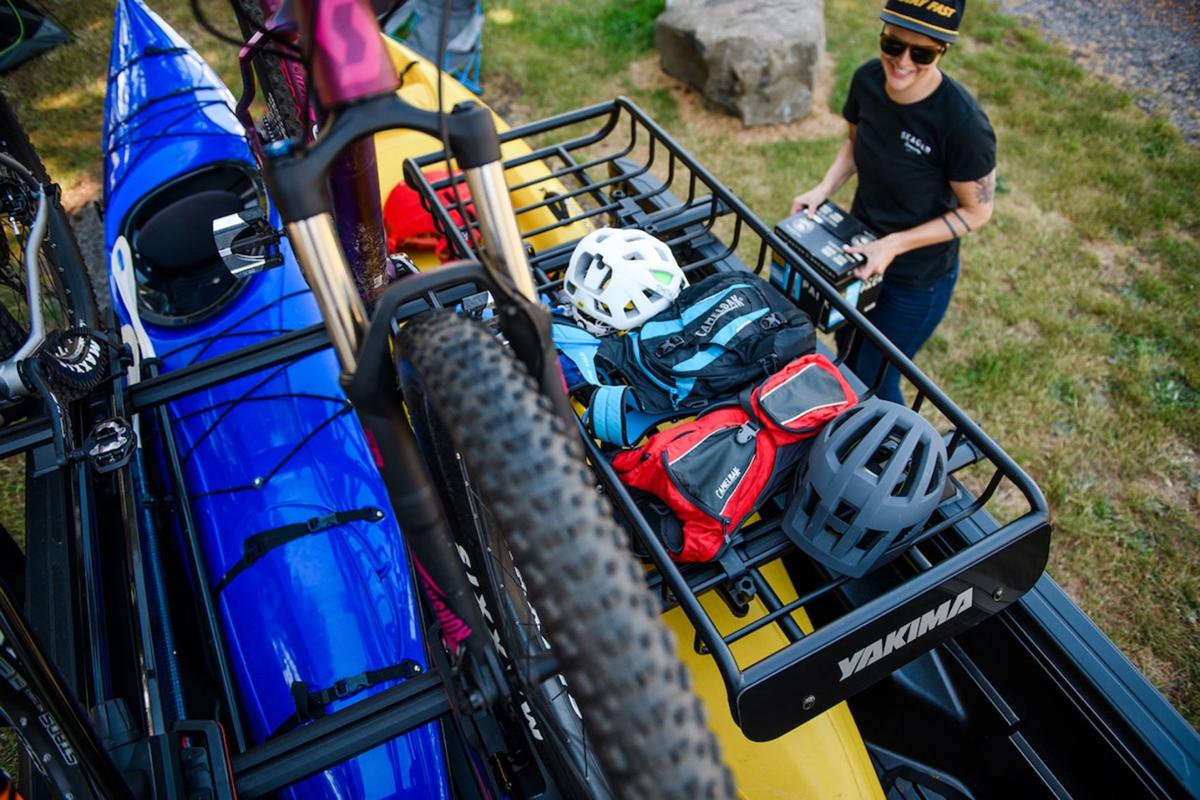 For most of us, getting outdoors to enjoy our favorite trail, lake or forest takes a bit of work. It means loading up the car with all of our bikes, kayaks, tents, coolers and other gear we need to make the most of our time outside.
Getting it all to fit can be an issue, which is why Yakima's new SkinnyWarrior cargo basket ($349) is a welcome addition to its gear-hauling lineup. The basket is an excellent option for bike helmets, backpacks, coolers, wet suits — anything that's either too bulky (or too dirty) to fit inside the car. Yet it's narrow enough that you still have enough roof space to fit a kayak, stand-up paddleboard or a couple of bikes on top of the car.
Made with weather-resistant steel, the sturdy SkinnyWarrior includes a fairing on front to reduce wind noise, and a StretchNet from Yakima can keep it all in place. The cargo basket gives you flexibility in packing and makes it easier to bring a bigger crew along on your next trip.
No tools are necessary to mount or remove the basket from your Yakima rack, so it's easy to pop on and off when you're between adventures.
Be the first to know
Get local news delivered to your inbox!