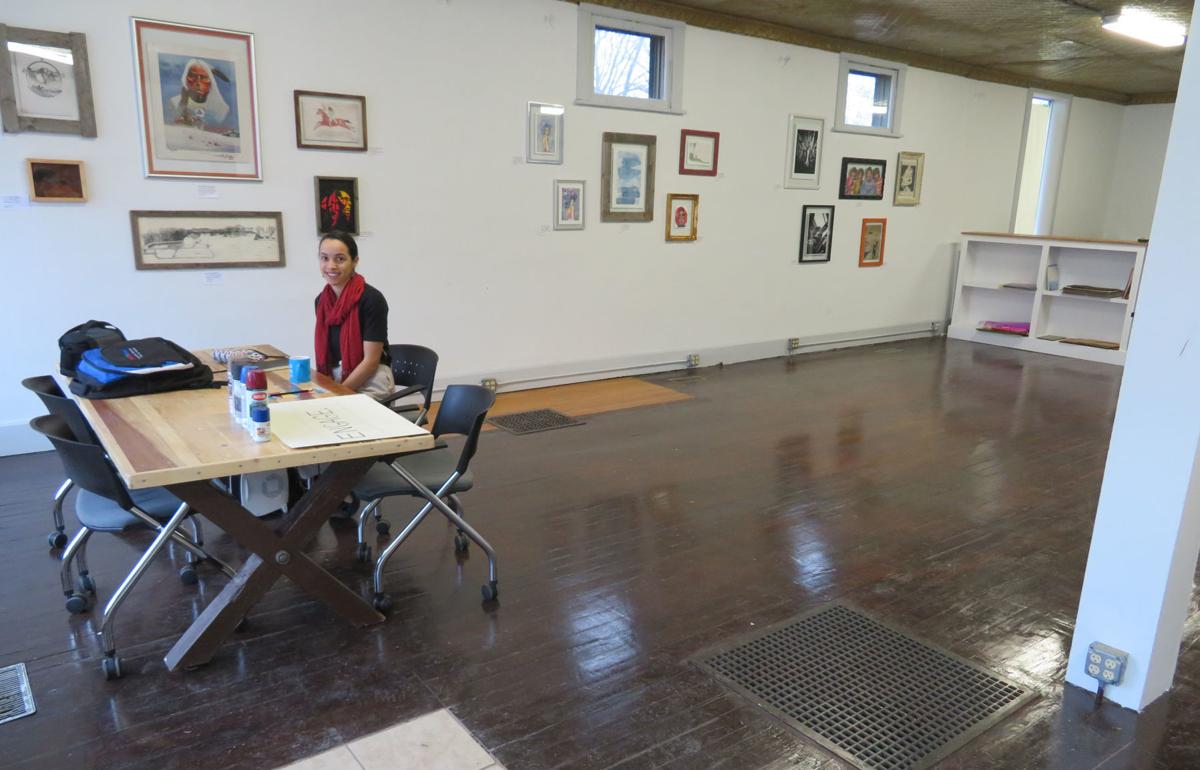 The idea started forming when Kat Wiese was on two wheels, taking part in the annual Lincoln Bike Art Tour.
She was struck by the creativity in the old neighborhoods south of downtown. All of these artists in the Near South, Everett and South Salt Creek — all talented, but many of them struggling to find ways to market their art.
"We have so many young creatives and entrepreneurs," she said. "But there's not an affordable way of sharing what they're making."
Then she found one, right inside her office. Wiese is the community arts organizer for the South of Downtown Community Development Organization, a nonprofit focused on enriching some of the city's historic and challenged neighborhoods.
Among other efforts — litter cleanup, planning block parties and knocking on thousands of doors to meet their neighbors and listen to their concerns — the small staff has turned its headquarters on 11th Street into an art hub, a place for free classes, community meetings, a monthly art walk.
"The space is open access for people living there to meet and share and support what they're already doing there," she said.
And Friday, it will host the first South of Downtown Makers Market, with live music, food vendors and more than two dozen artists selling their creations.
You have free articles remaining.
The artists won't have to pay anything. And they'll keep what they make.
"It's a free opportunity to show the things they're making," she said. "Other art fests cost money."
Roxanna Piersol was invited to sell prints of her original paintings that follow the themes of tranquility, emotion and magic. She welcomes the chance, because it can be tough for an artist to find an outlet in an already saturated market.
"You're essentially starting your own business and it's really difficult to do that when you're a college student and you're still learning," she said.
Most of the artists live nearby, meeting one of Wiese's original goals for the event. And they'll bring a wide range of creations — from ceramics to fine art to digital creations to knit beer koozies to sustainable women's products.
"There's a lot of diversity in the type of work being presented, which is really exciting," she said.
The public is welcome to the free event. Only the food and art will cost. And if it's successful, Wiese hopes to host a couple of marketplaces annually.
"I hope a lot of people come and buy the work of people living in our neighborhood," she said. "And I hope people just meet their neighbors."
Stay up-to-date on what's happening
Receive the latest in local entertainment news in your inbox weekly!