Duane Tappe is not a "flag-waver." He is a U.S. Marine Corps veteran who is not impressed by U.S. flags attached to pickup trucks and Old Glory being streaked across a football field by an overexuberant cheerleader.
But when the civic-minded Waverly resident caught a glimpse of "The Cost of Freedom" – one of 51 sculptures that comprised the Serving Hands public art project – to say he was impressed would be an understatement.
"Just the sight of it nearly caused me to have a car wreck," Tappe recalled of his trip down South 70th Street.
There it was in all its glory – a six-foot-high, creative piece of art at 600 S. 70th St., placed, appropriately, at the south entrance to the Veterans Administration campus. A sponsorship patron fee of $5,000, provided by the Peed Family, had allowed the project to materialize.
Artist's comments
"I wanted to create a visual to remind us of the cost of our freedom," explained Tammy Miller, a Milford artist who crafted the work alongside sculptor Brian Arp.
But the sculpture on the east side of South 70th was guaranteed only temporary residence. Its permanent home would be determined by the high bidder at the Serving Hands public auction Oct. 25 at Pinnacle Bank Arena.
"Some folks didn't realize that these sculptures wouldn't necessarily be returned (after the public auction) to where they had been placed," said Tappe.
An ambitious fund drive ensued, engineered by the Lincoln East Rotary Foundation, said Tappe, a Lincoln East Rotarian and former Rotary District Governor during his years in McCook, Nebraska.
$16,000
Donations were secured from:
- Lincoln East Rotary Club Foundation ($4,000)
- Veterans of Foreign Wars (VFW) Post 131, Lincoln ($2,000)
You have free articles remaining.
- Waverly VFW Post 4875 ($1,000)
- DAV (Disabled American Veterans) Chapter 7, Lincoln Auxiliary, $1,000
Coupled with the $8,000 match from the Peed Foundation, the Rotary representatives had $16,000 in bidding power to take to the public auction.
Auction night
Some spirited bidding competition awaited at the public auction. The solid financial foundation of $16,000 would come in handy.
The Rotary reps outlasted two other determined bidders en route to a winning bid of – you guessed it – $16,000.
"There was talk ahead of time that a group from Oklahoma had expressed interest and planned to be here," said Tappe. "It didn't materialize, but we couldn't let that happen. We didn't know who we were bidding against. We decided we could go as high as $20,000 if we had to."
In addition to winning the bid, the successful bidders got an extra $1,000 from an unexpected source. A woman in the auction crowd was inspired by the Rotary efforts and offered to add a grand to the total. That money will go to the Veterans Advisory Group, which serves as an advocate for veterans and helps them improve their health care.
Future placement
"The Cost of Freedom" hands will eventually be a permanent fixture attached to the new Veterans Affairs clinic on the historic east Lincoln campus. The $23.9 million outpatient clinic is expected to open in the fall of 2020.
East Rotary will provide a concrete base on which the sculpture will rest.
Recognition of the "Hands" project is scheduled in conjunction with the annual Veterans Music Festival, said Veterans Advisory Group spokesman Bruce Trautwein. After several years at the Railyard, next year's event is returning to the VA grounds, with music and veterans outreach assistance planned for June 13 from noon to 5 p.m.
Serving Hands sculptures
1. Look at This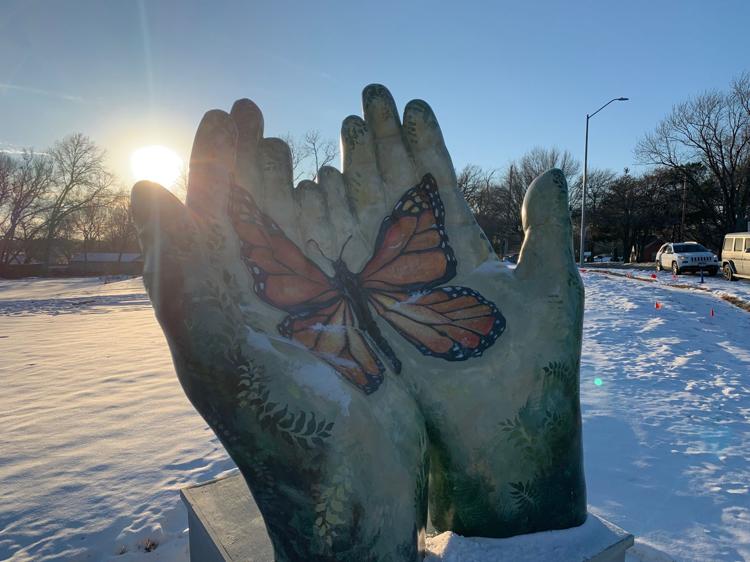 2. Into the Sun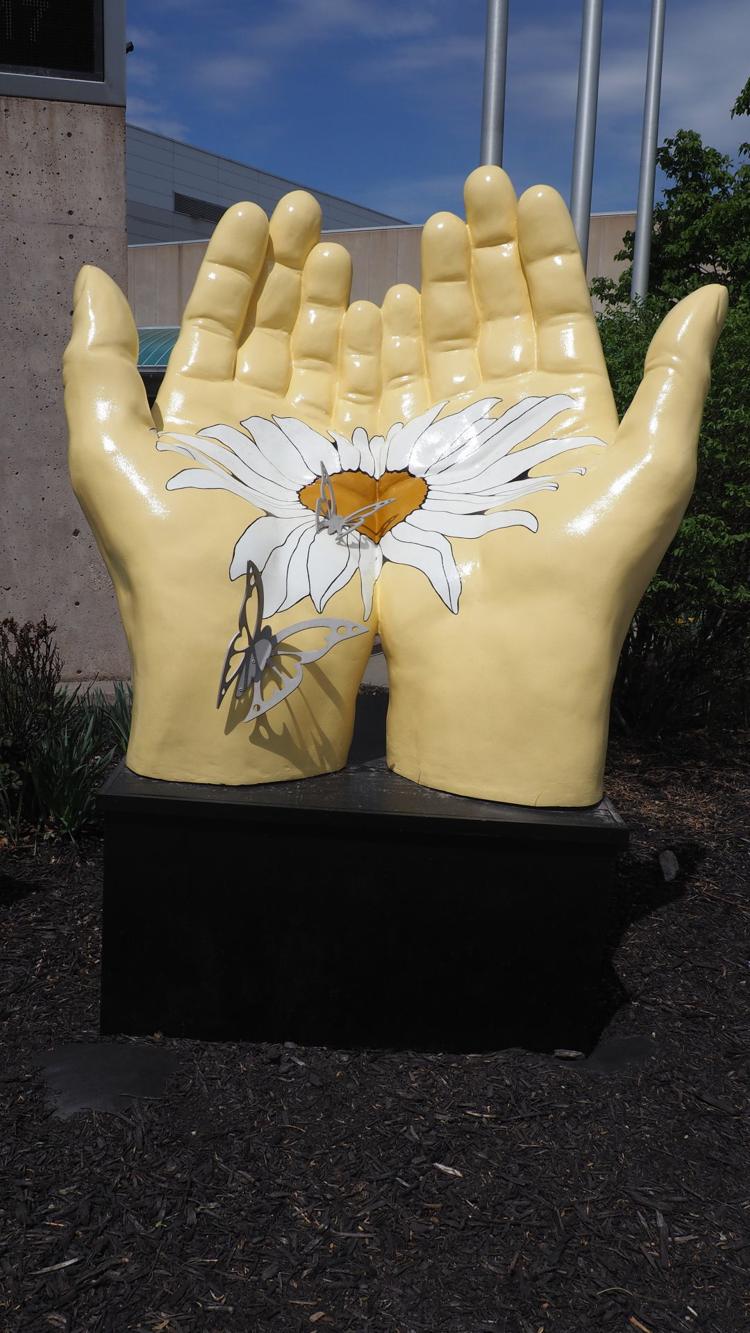 3. Catch and Release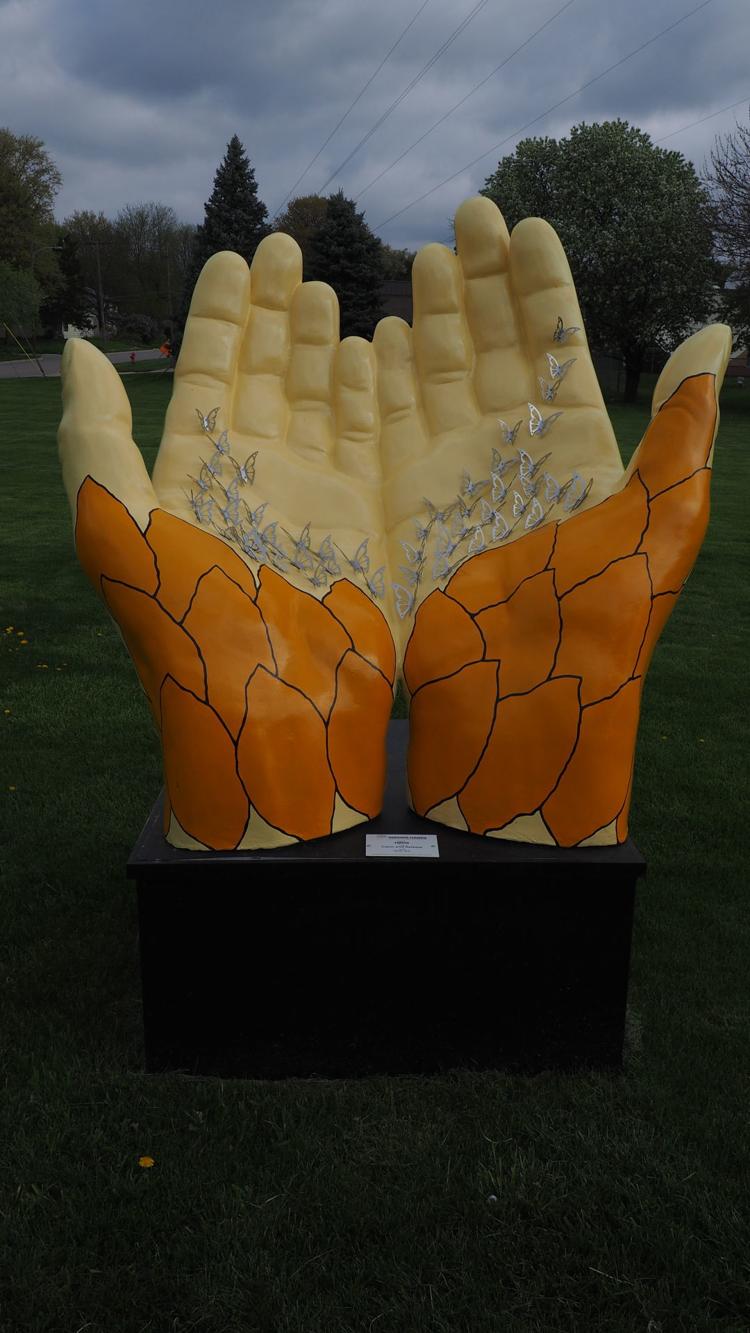 4. Beauty from Ashes: Ellie and Kylene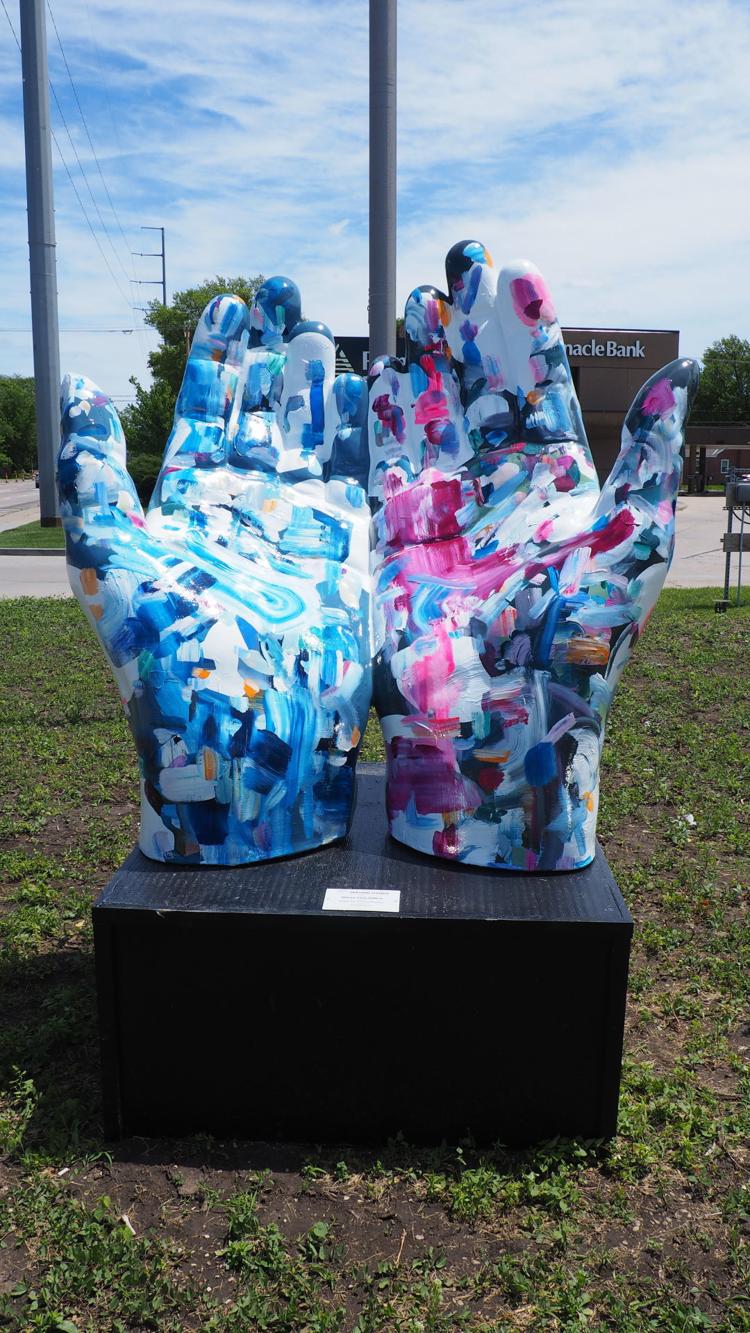 5. Spiderman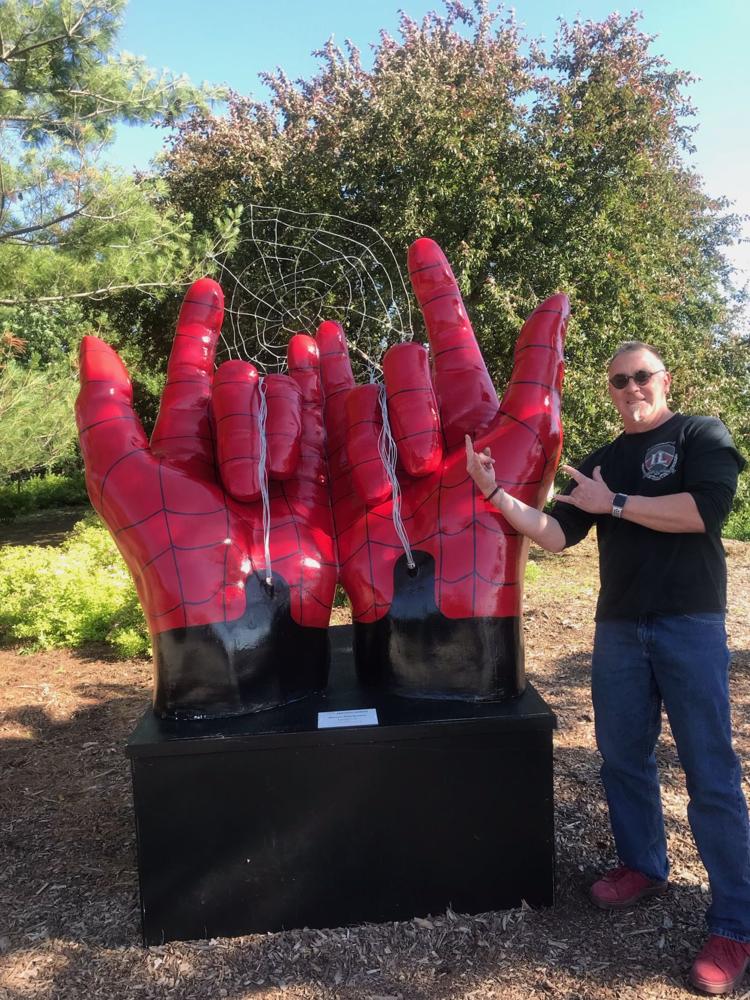 7. My Child, I Give You the Moon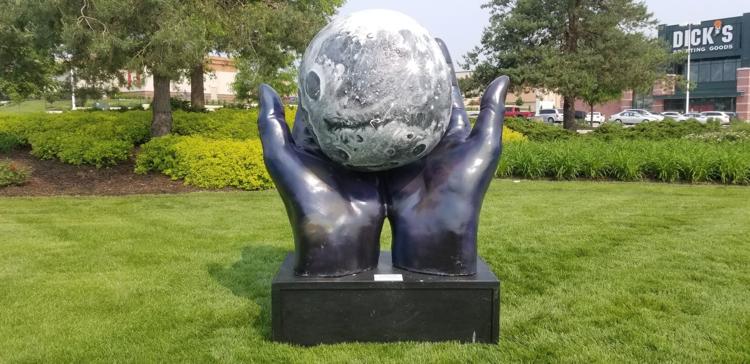 8. You Raise Me Up.....Grow Nebraska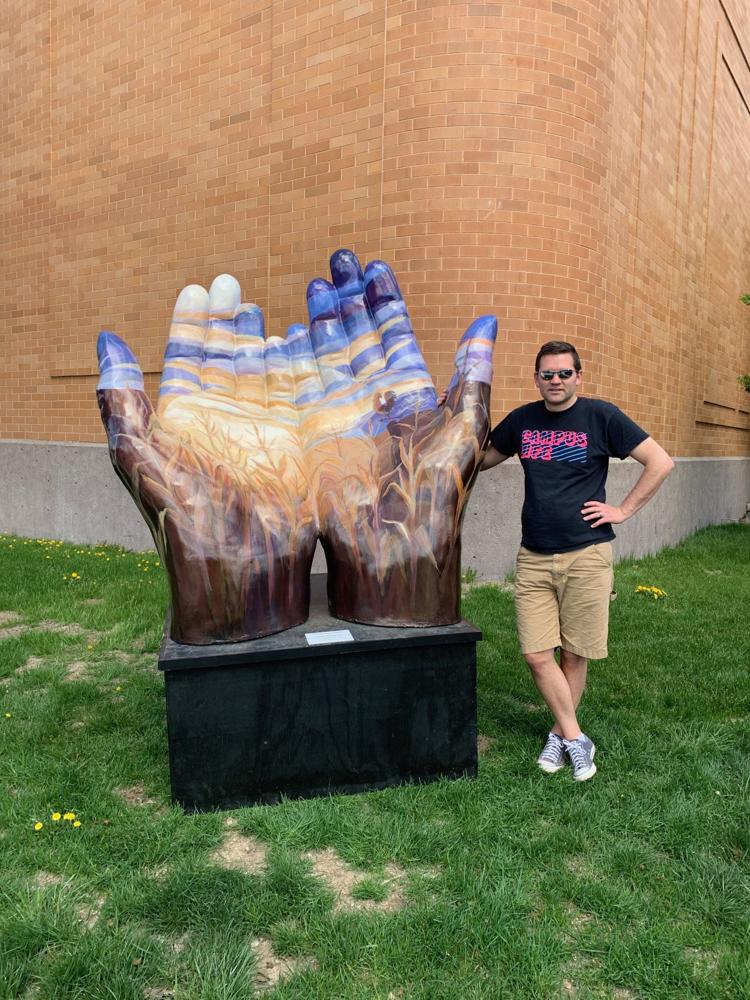 9. Music Inspires Love ~ Love Inspires Music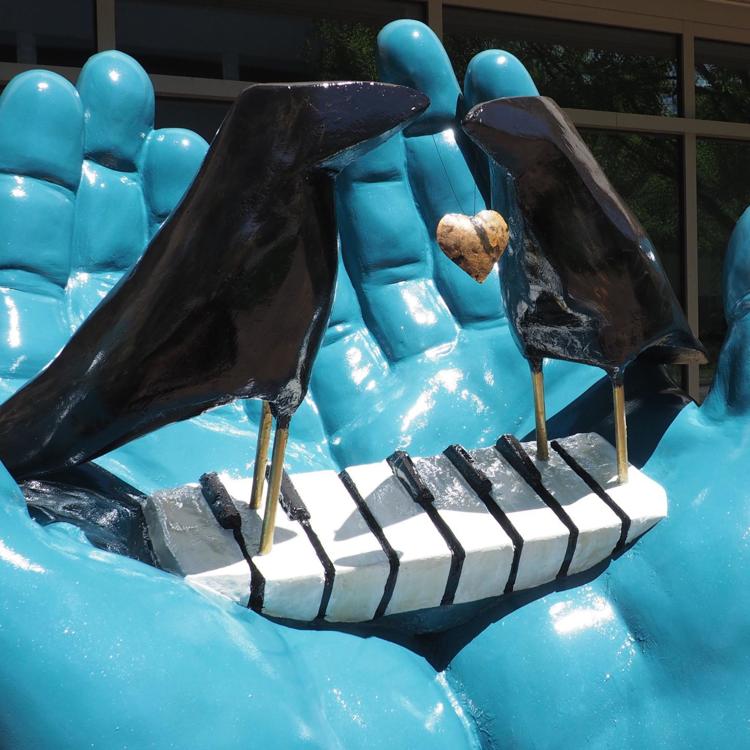 10. Nurture and Protection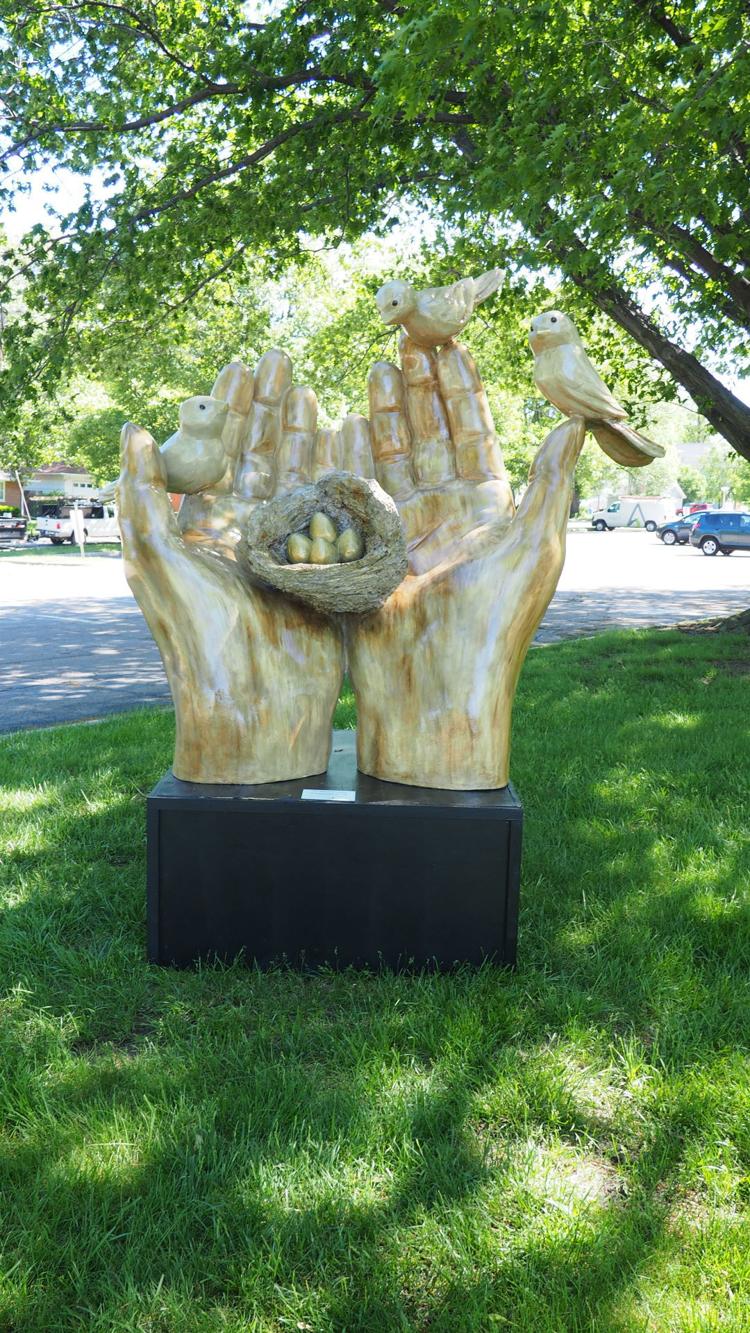 11. Roar of Crowd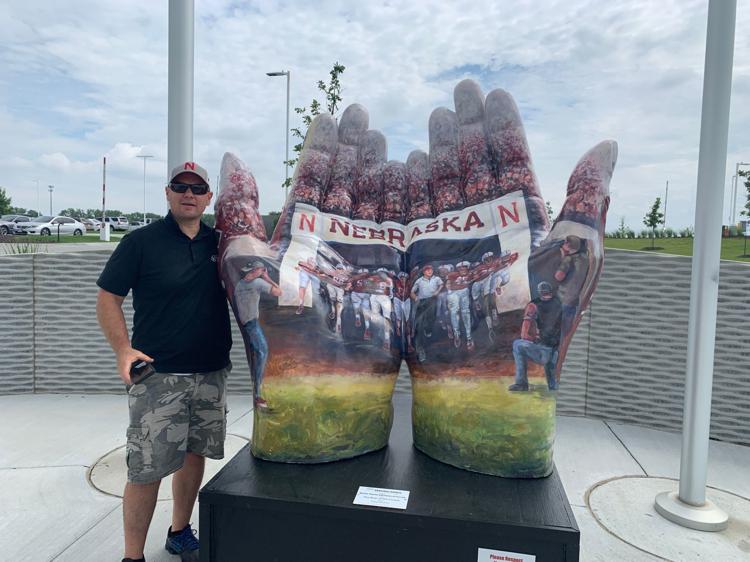 11. Roar of Crowd (back view)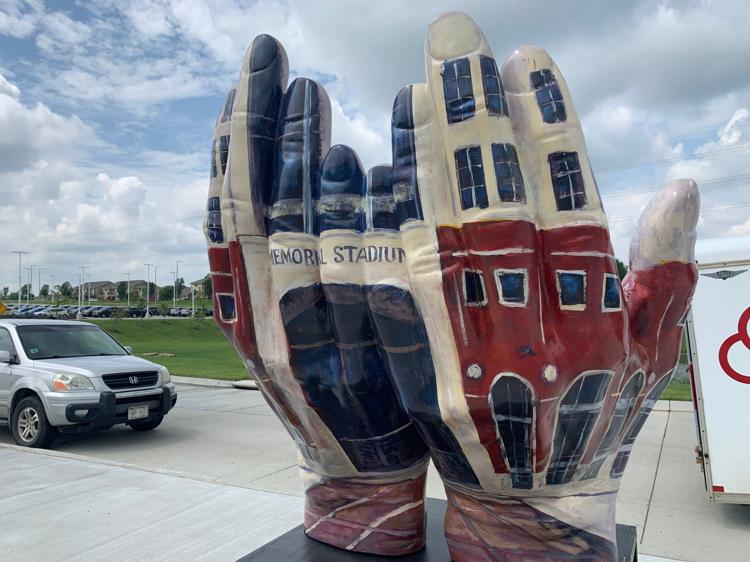 13. Flag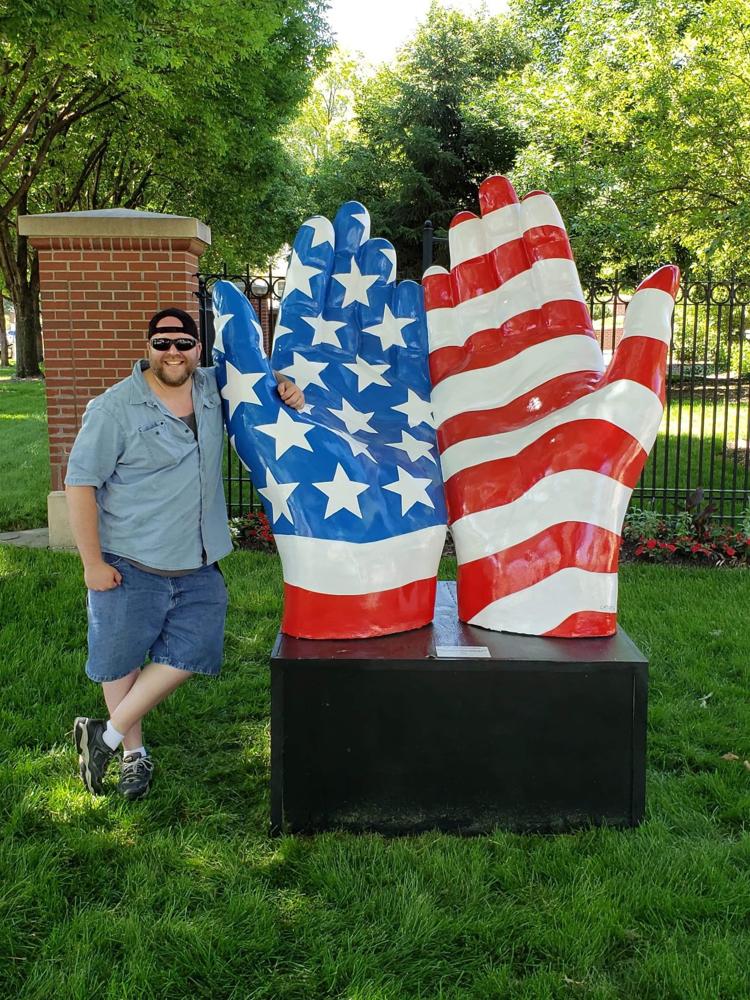 14. A Precious Bird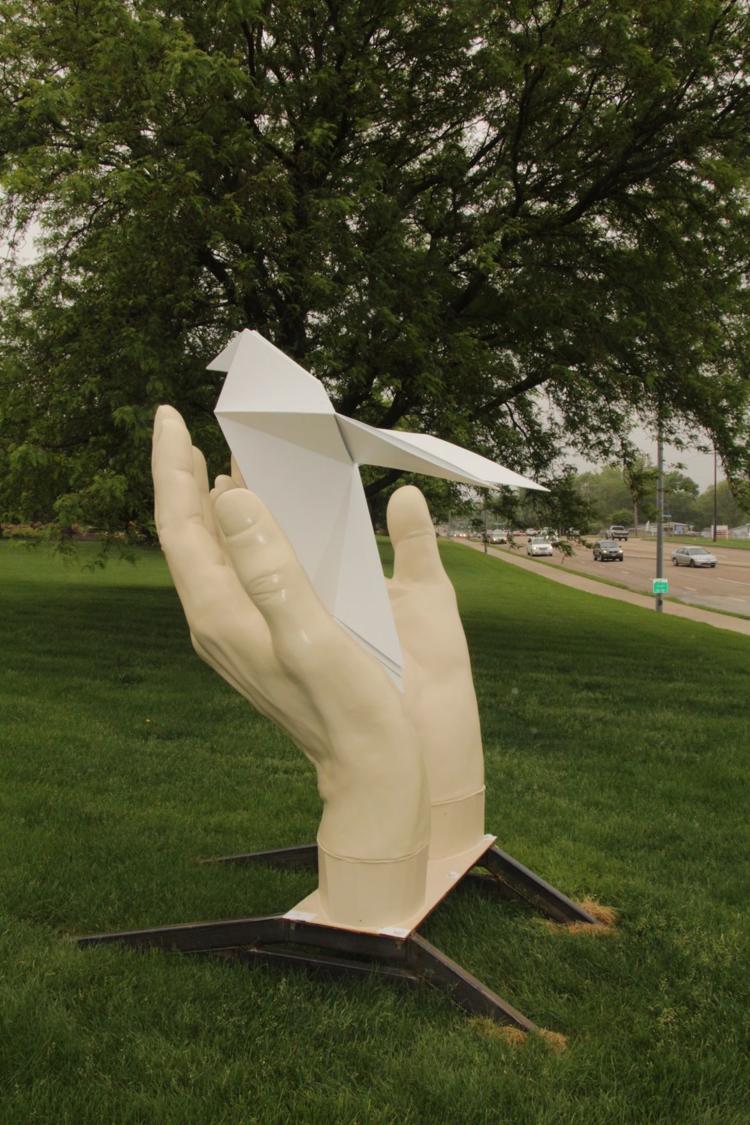 15. The Starry Night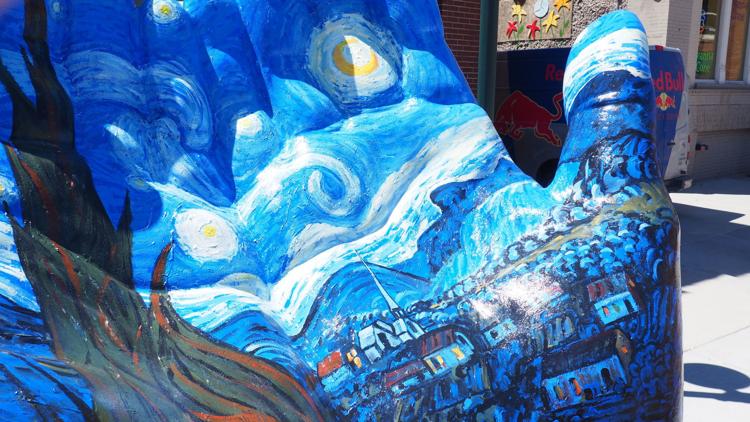 16. Patchwork Fields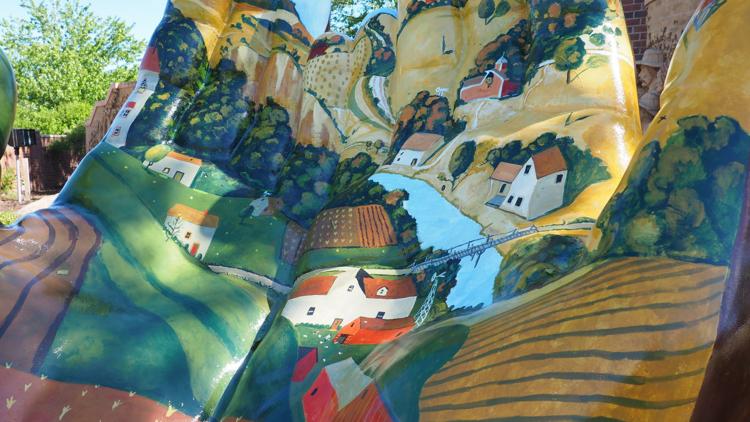 17. Serving Bones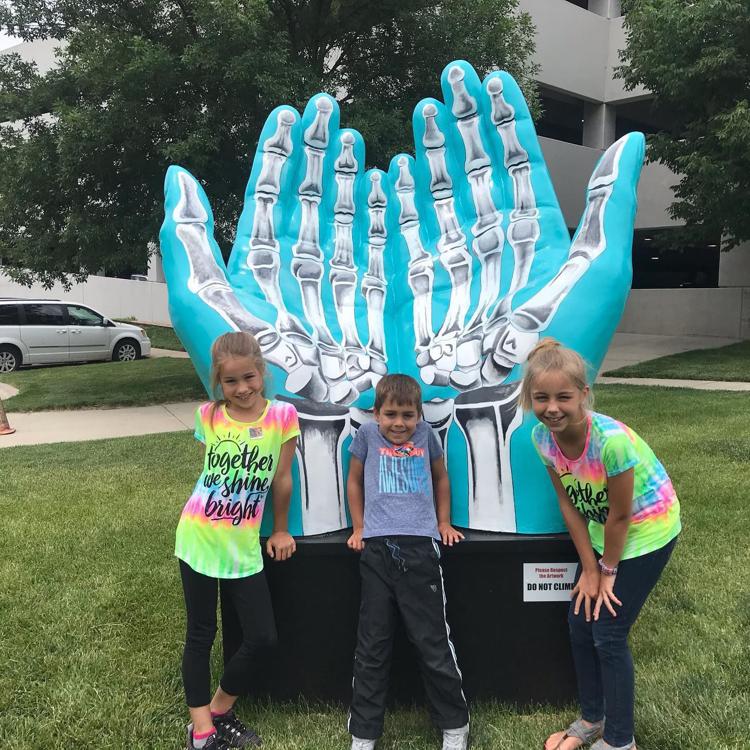 18. Enchantment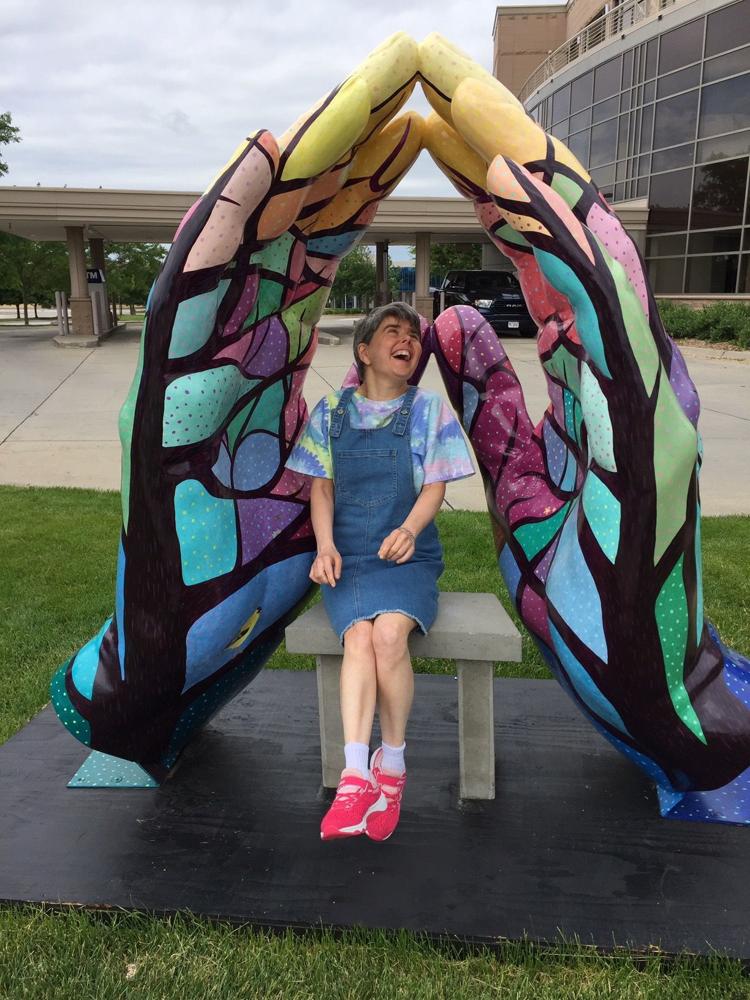 19. Flowering Hands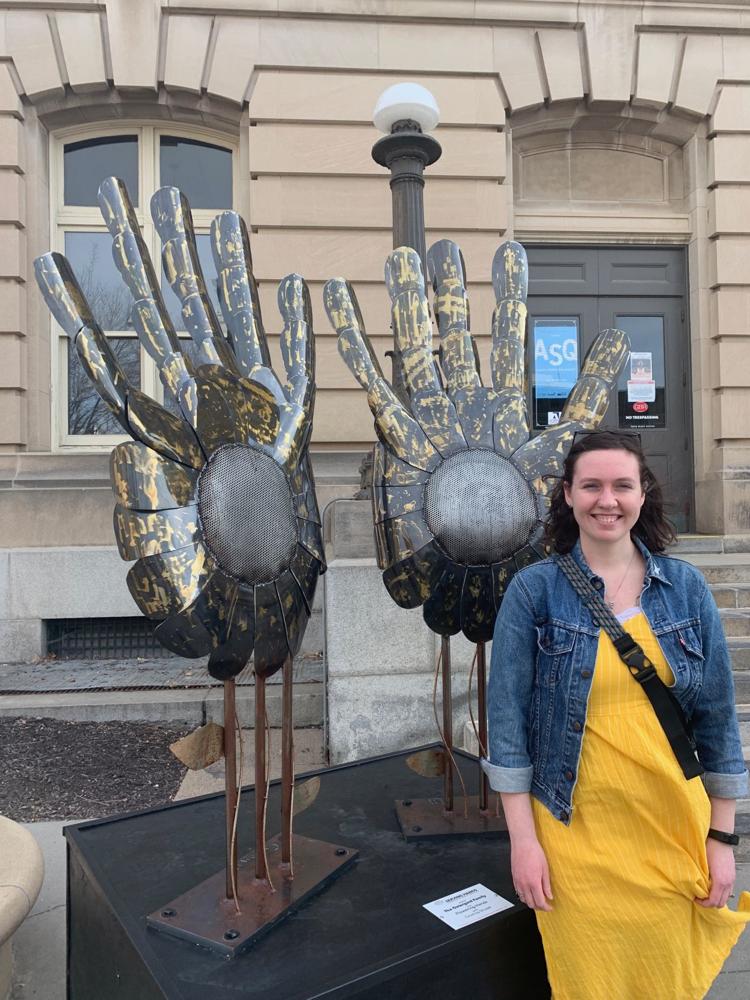 20. By the Light of the Moon
21. Stronger Together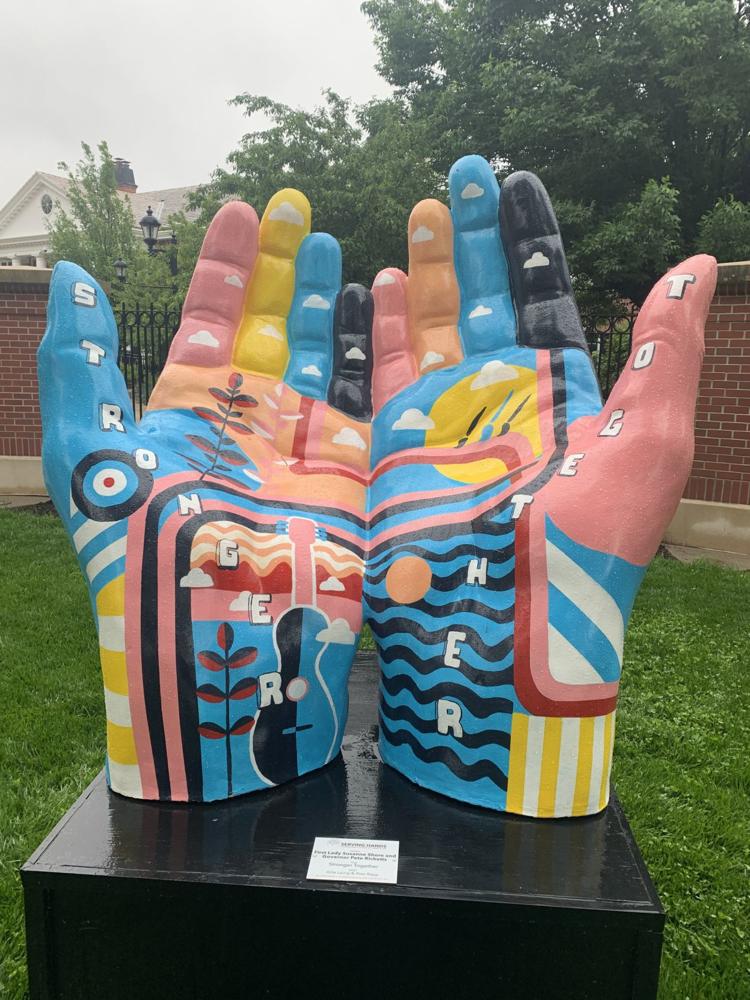 22. Perspective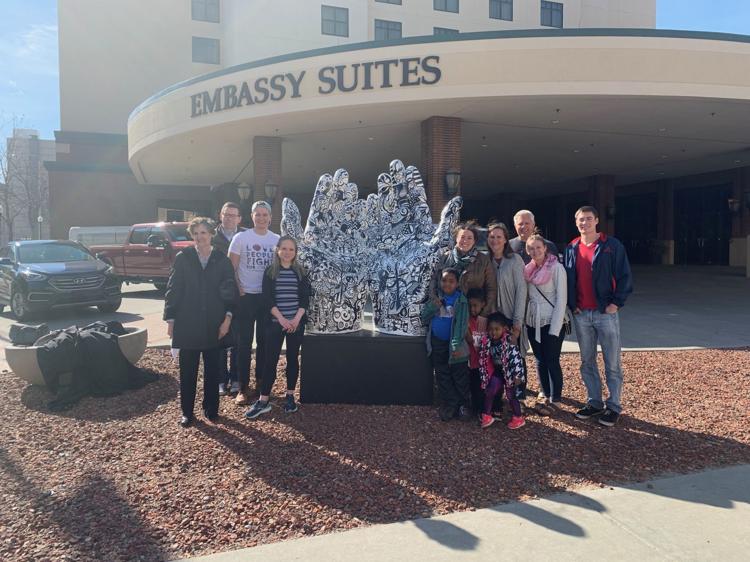 22. Perspective (back view)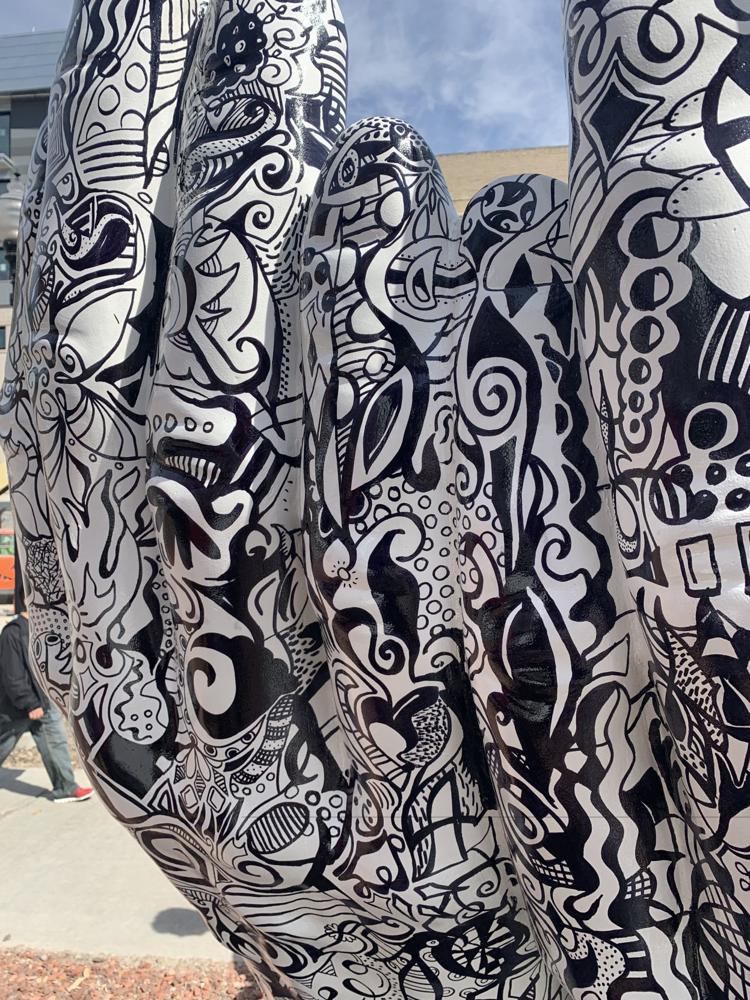 23. Supported by Grace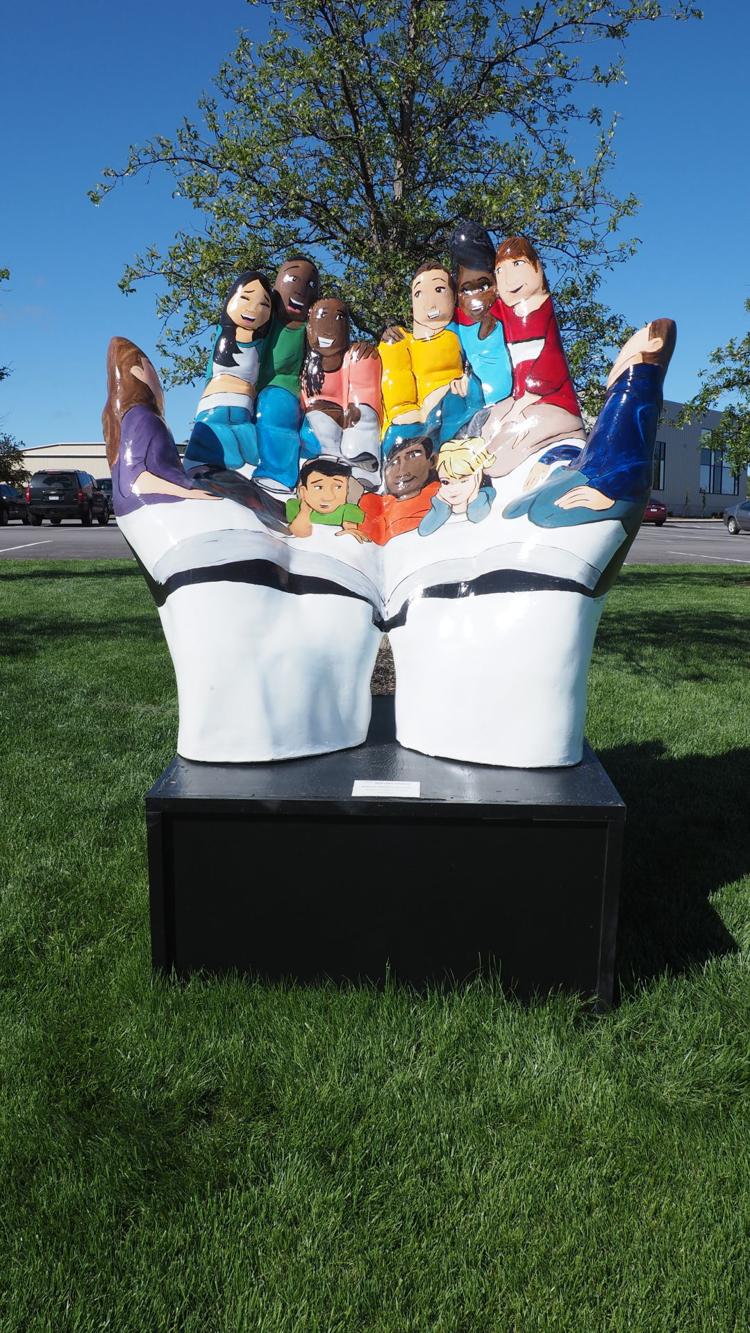 24. Climbing Rose - High Aspirations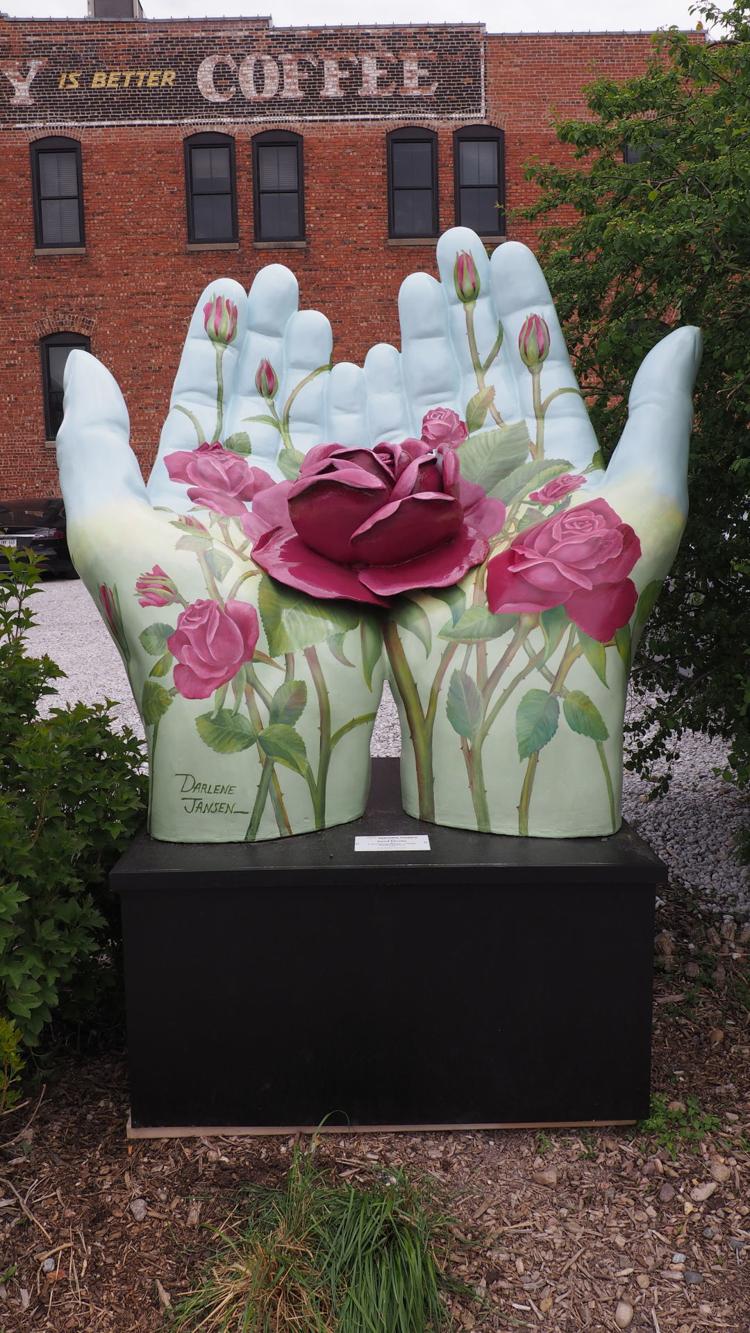 25. Monarch Butterfly - Metamorphosis of Life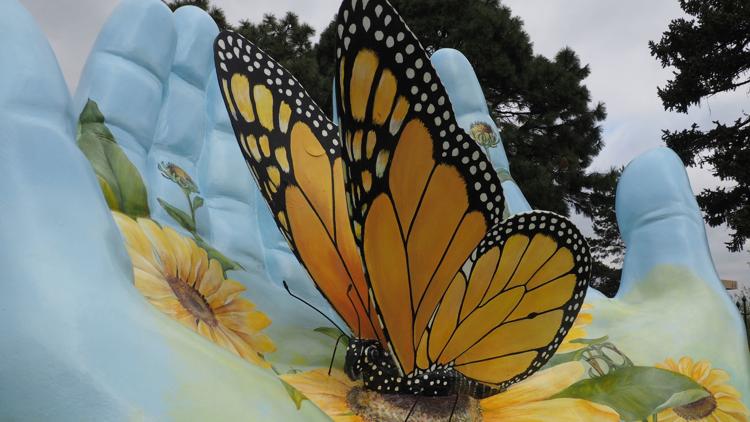 26. Haymarket Warmth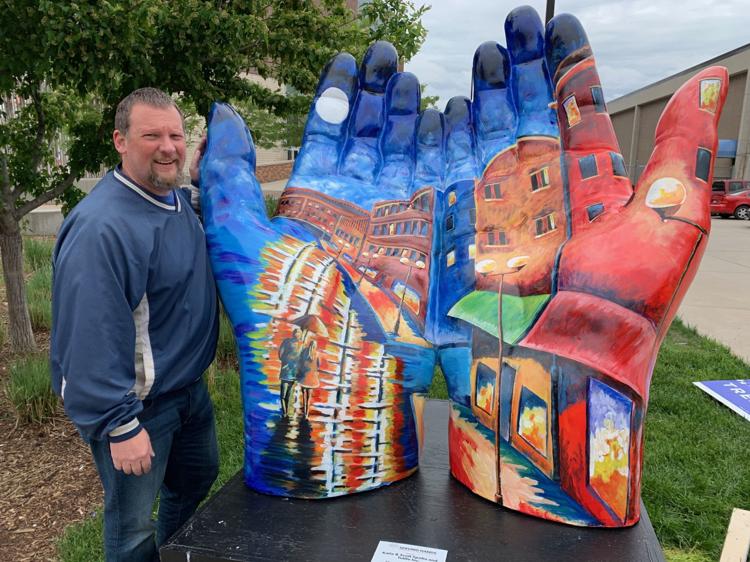 27. Catch a Falling Star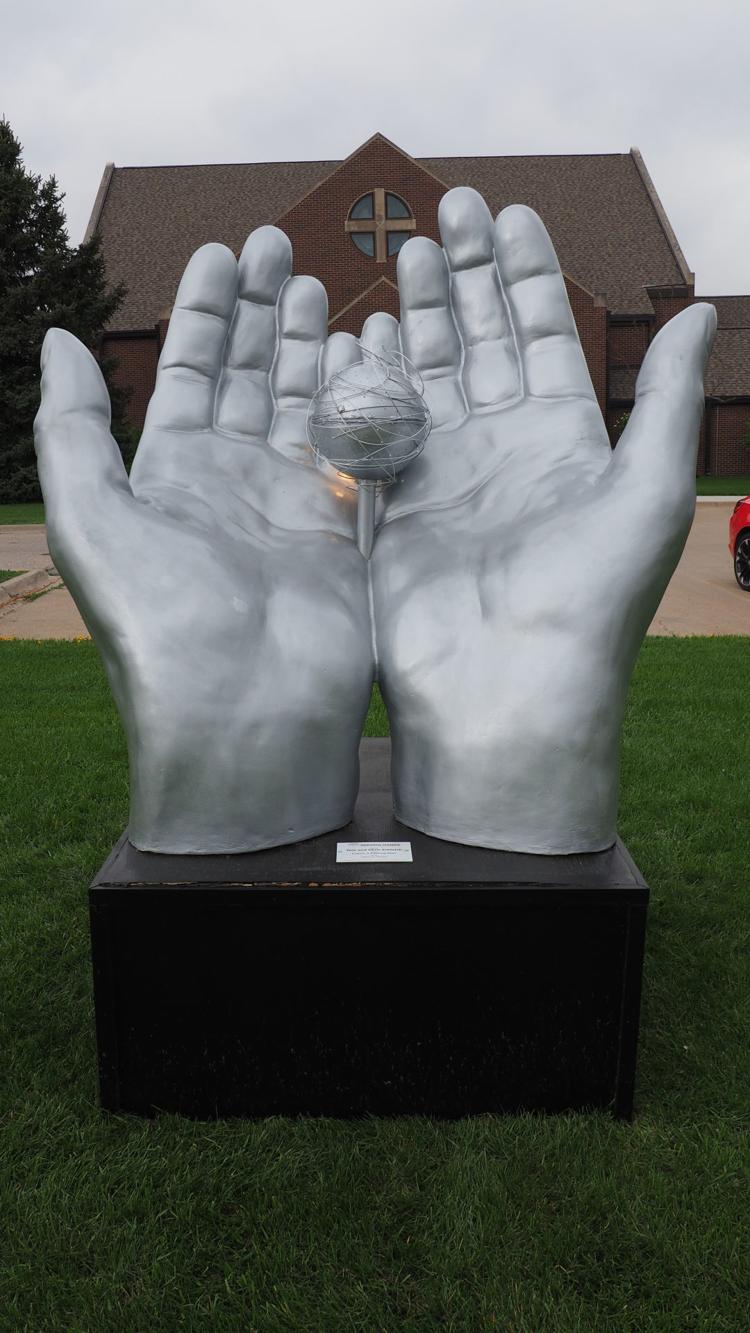 28. In His Hands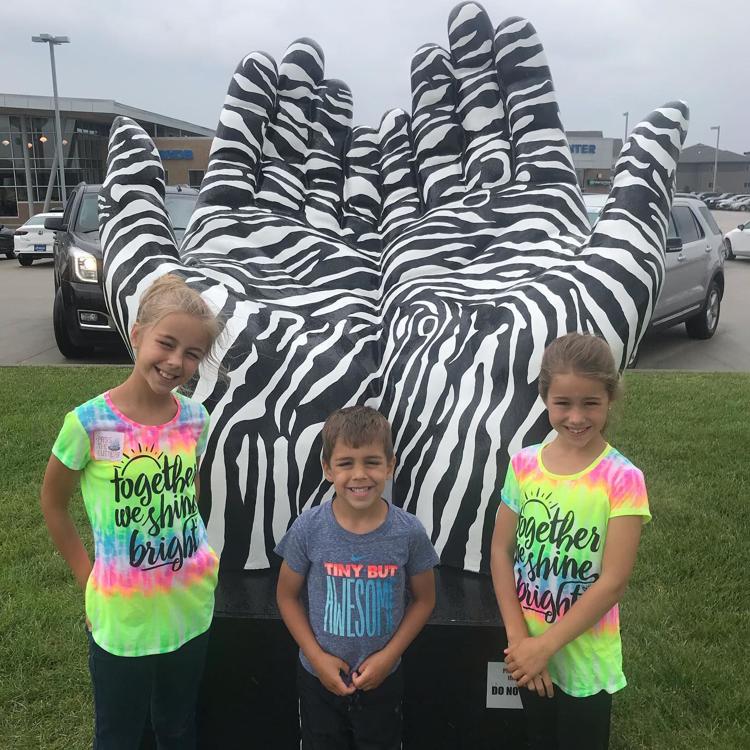 29. Dreamer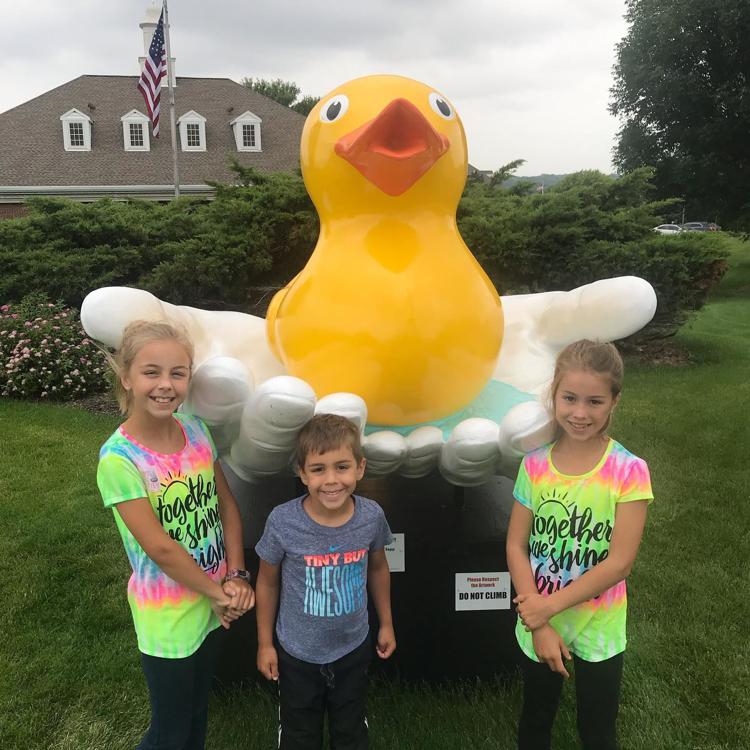 29. Dreamer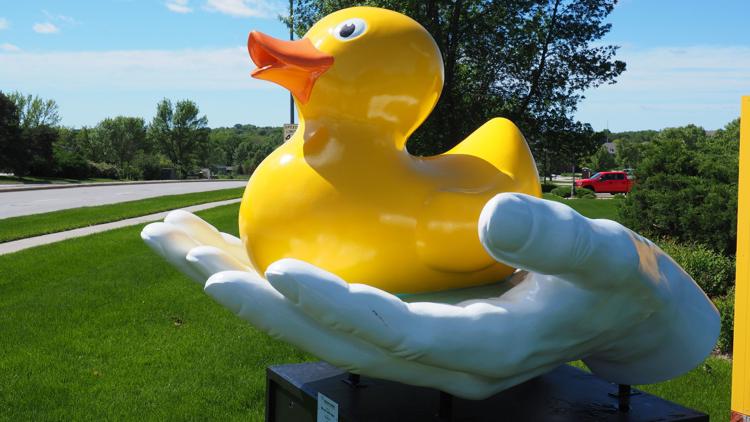 30. Platte River Sunset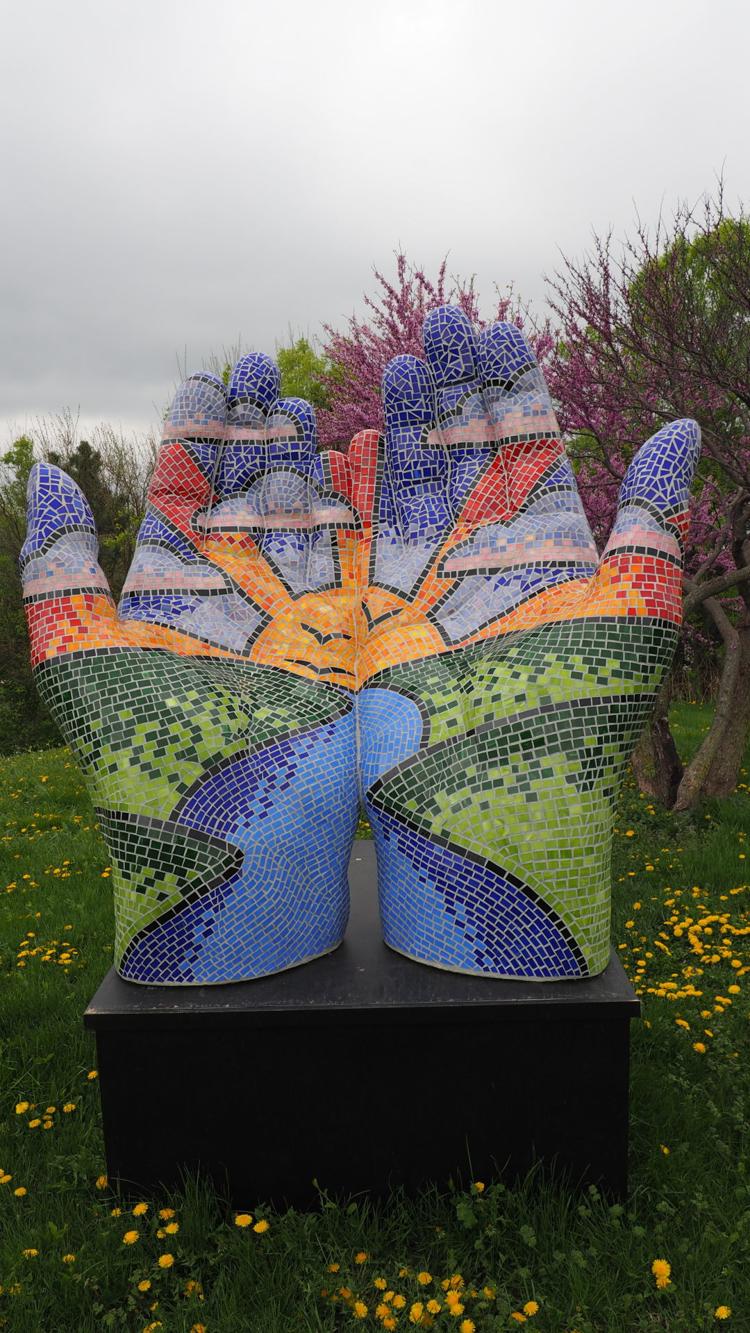 30. Platte River Sunset closeup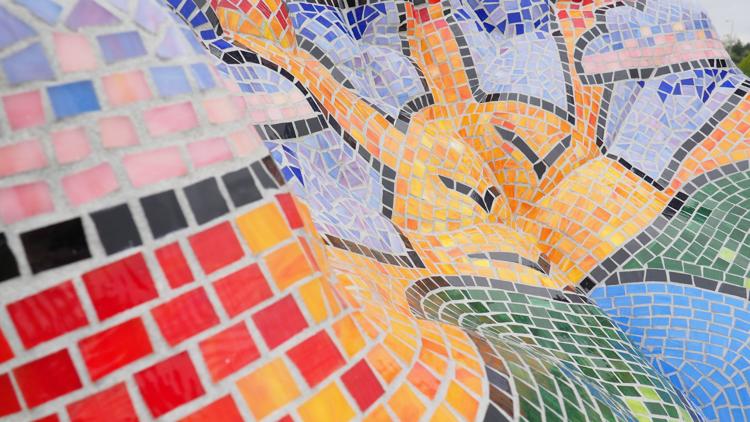 31. You Did for Me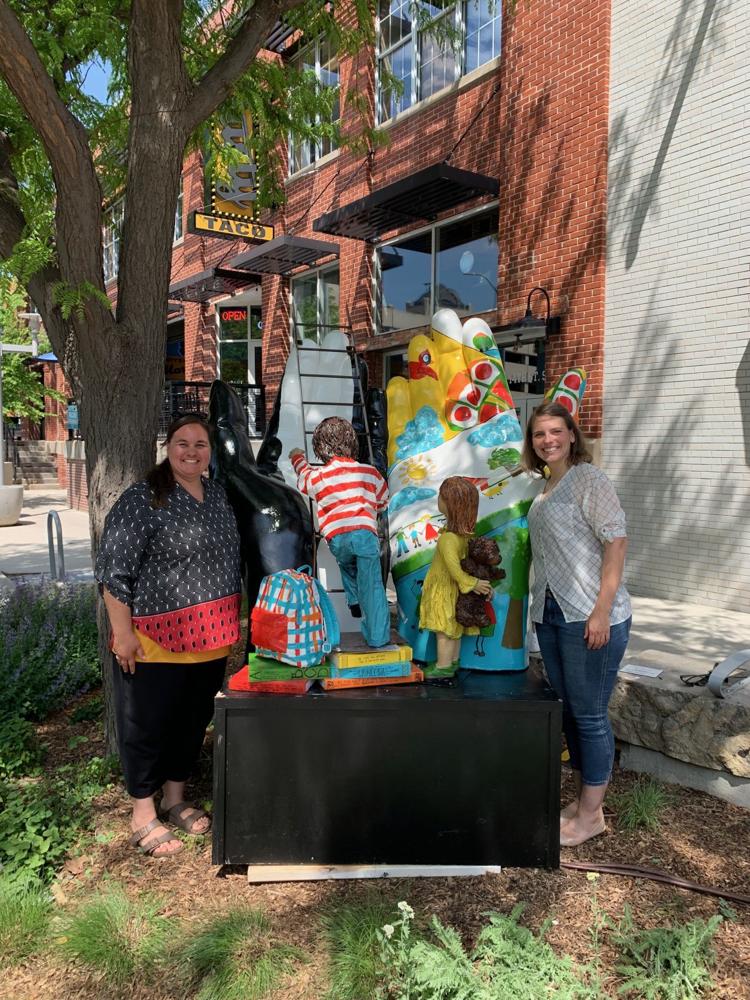 32. Black Keys - White Keys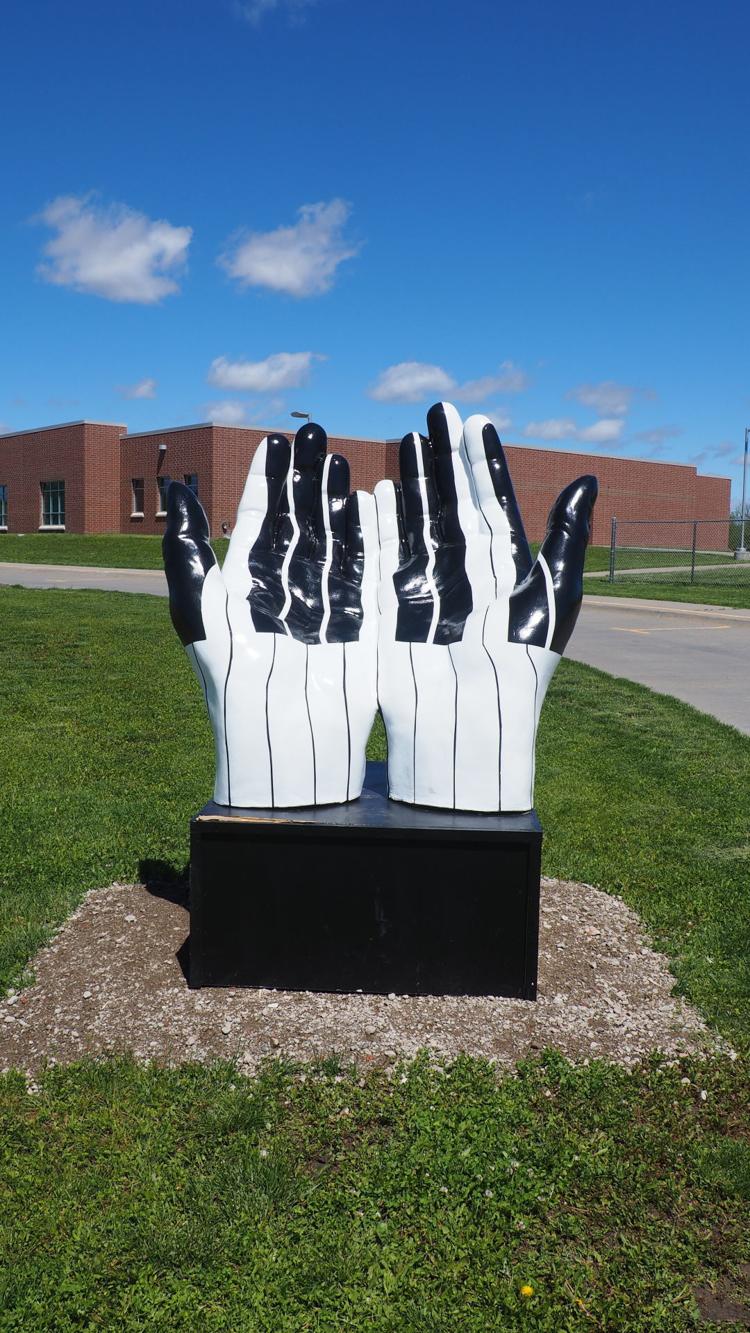 33. Garden of Glory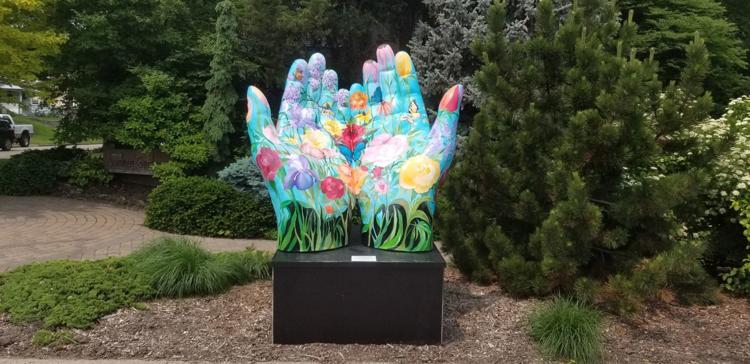 The Cost of Freedom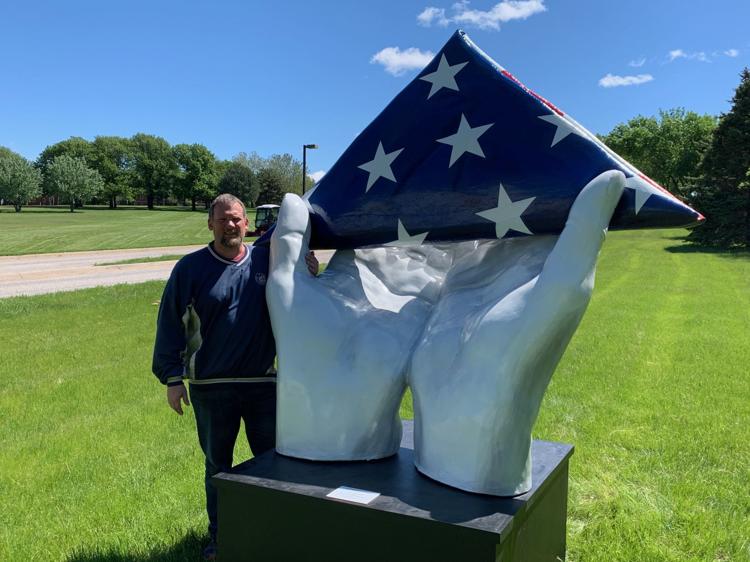 35. Reach for the Stars From the Heart of Nebraska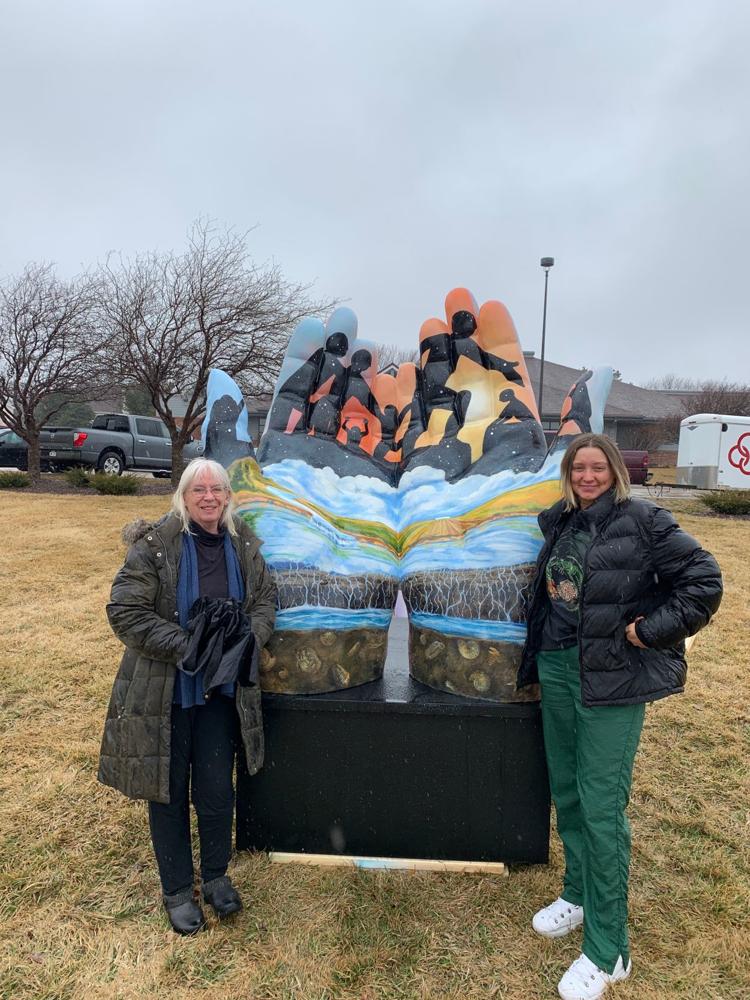 36. You Are the Potter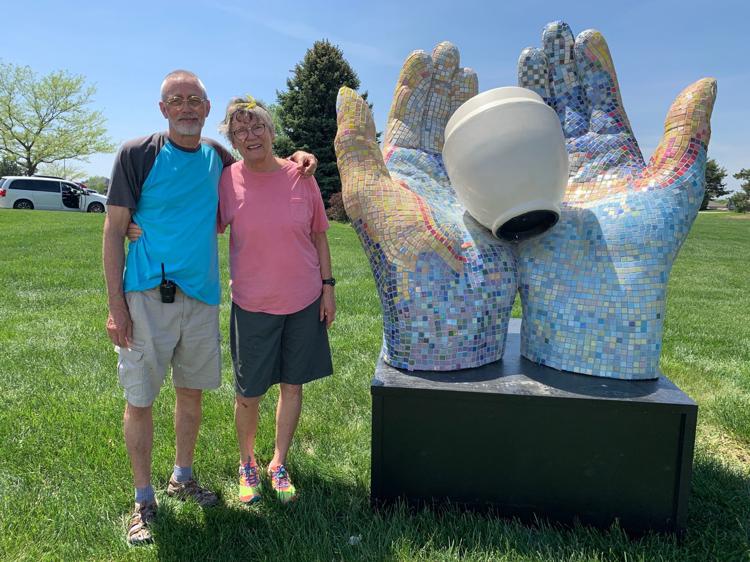 37. The Mark of a Great Nation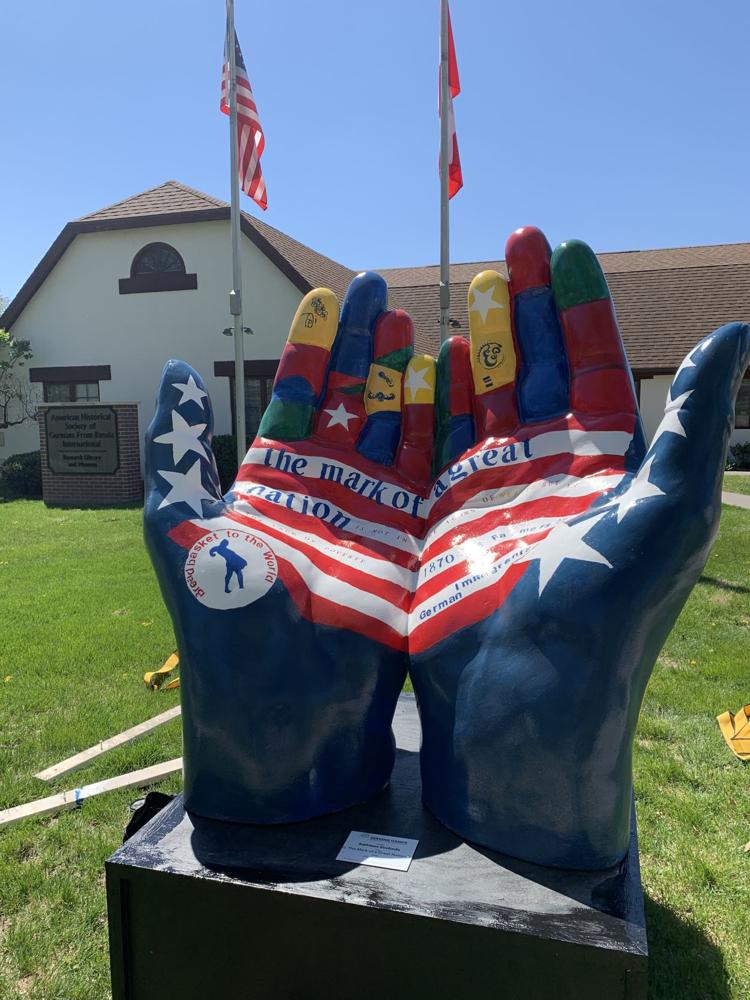 38. The Light of Hope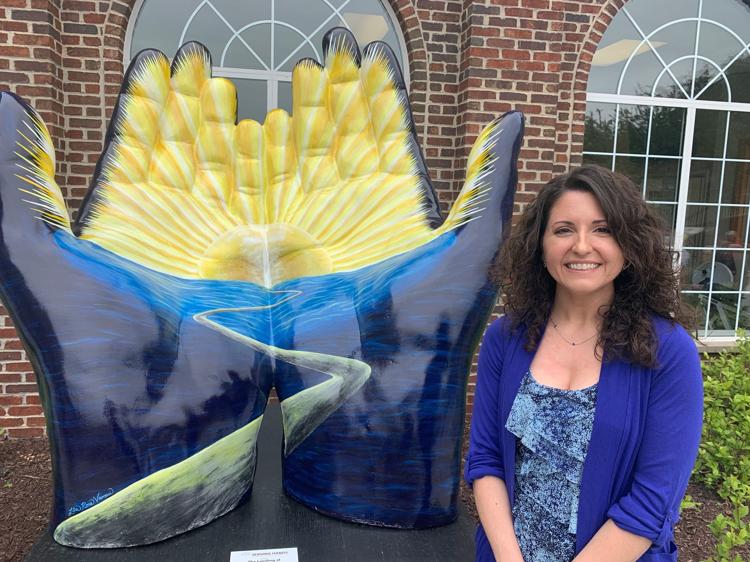 39. Serving Hands Reflect Helping Hearts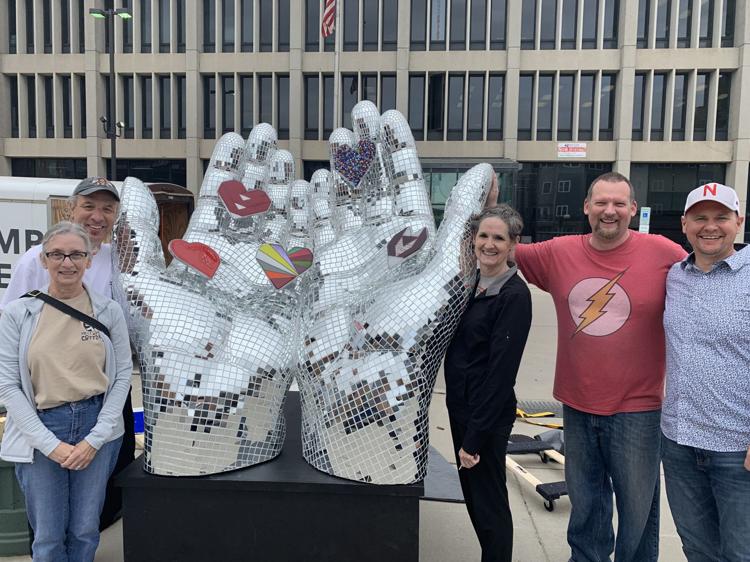 40. Reflection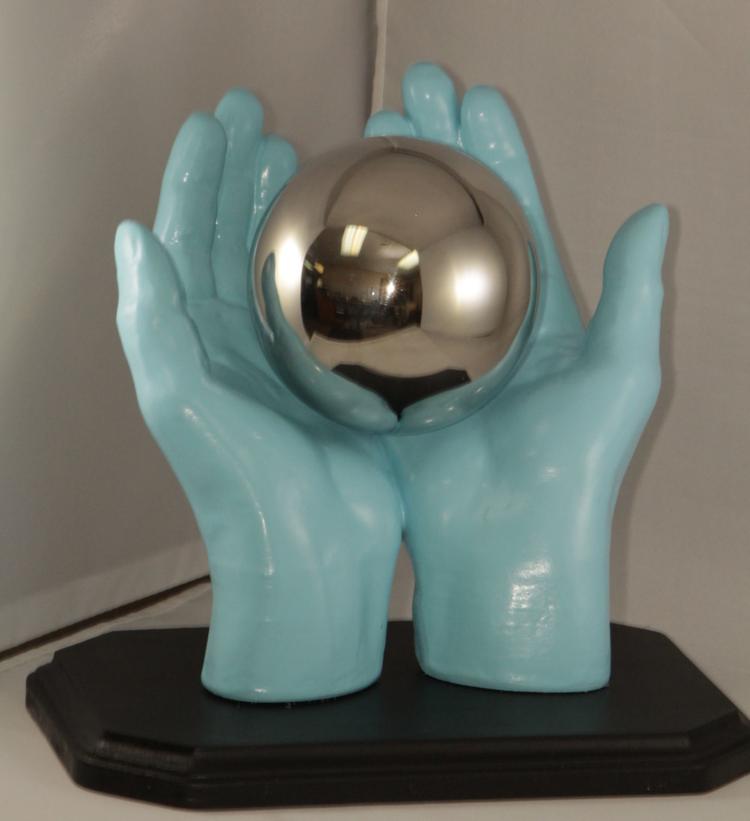 41. Enchantment Mini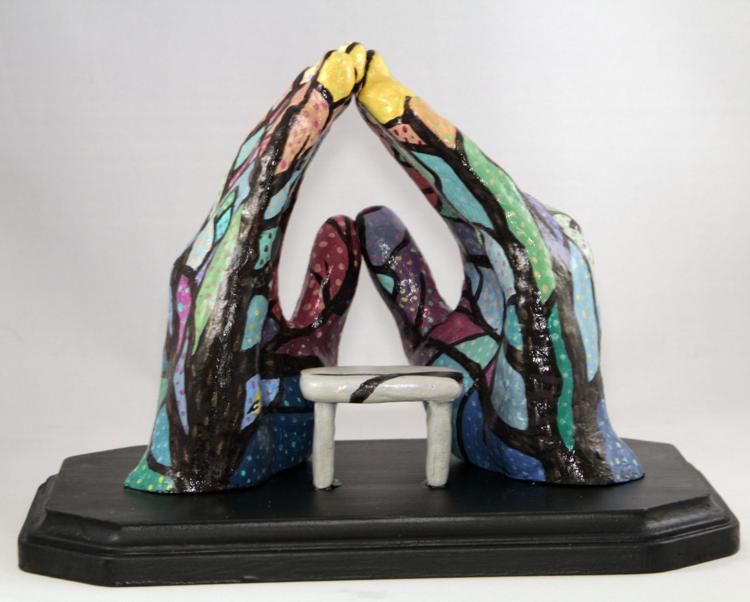 42. Hands of a Lady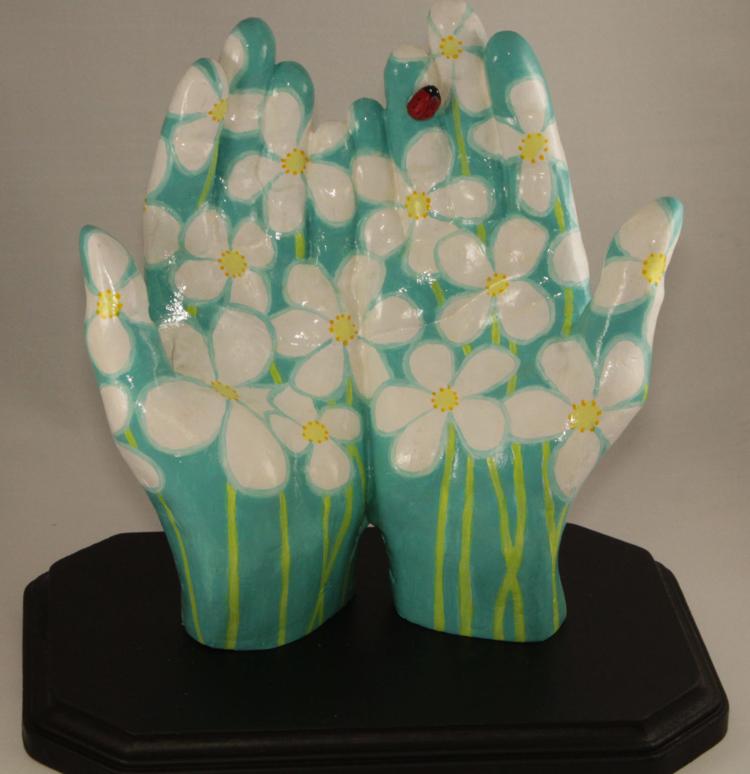 43. Saturated Squares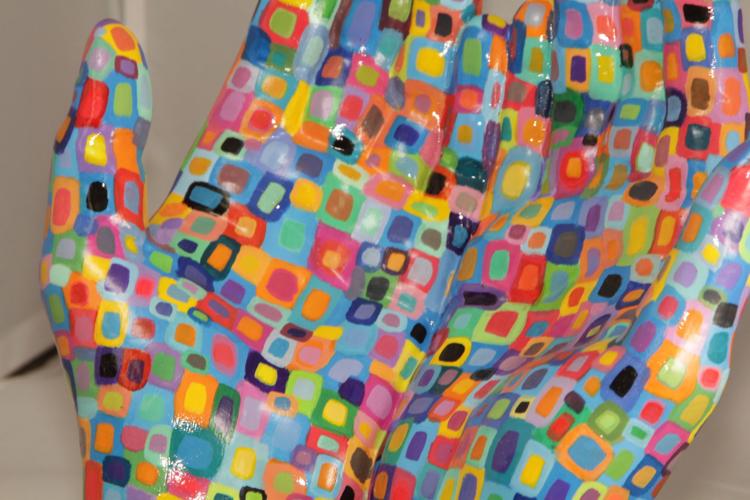 44. Woodsy Owl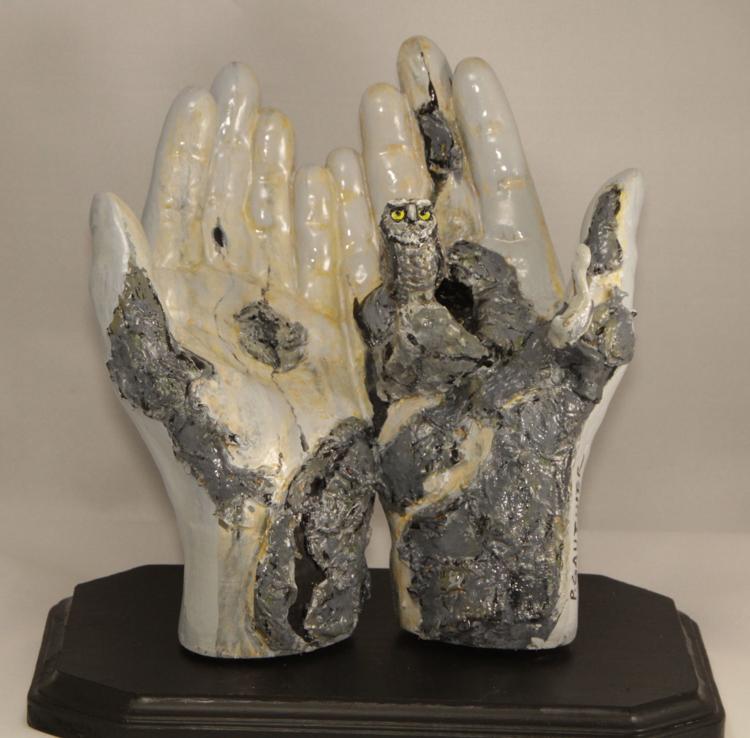 44. Woodsy Owl (closeup)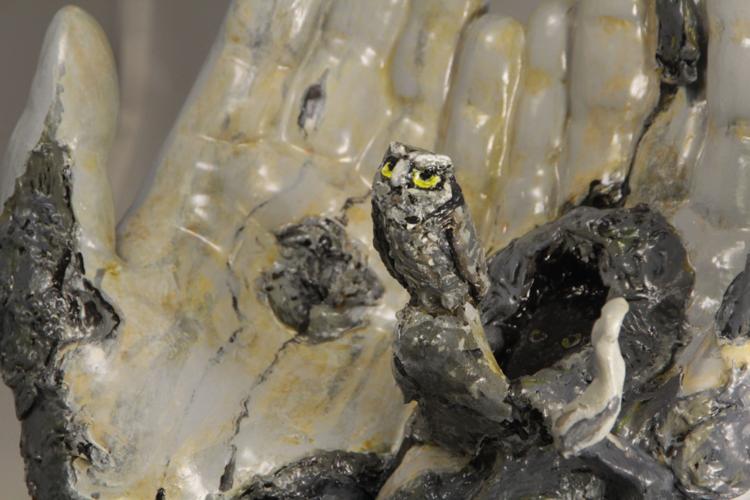 45. Growth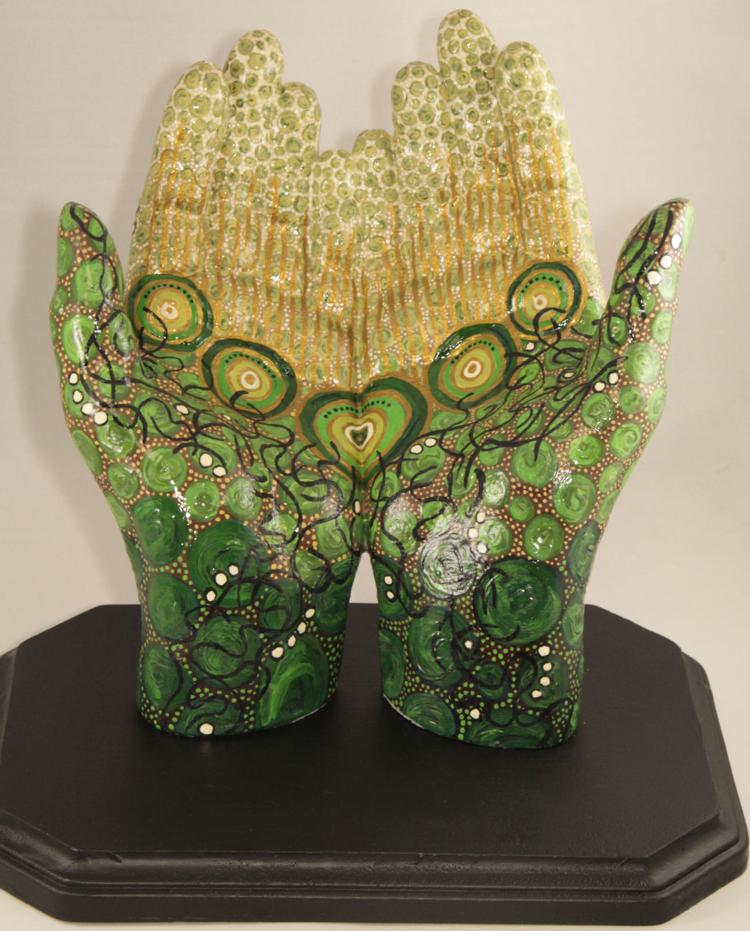 45. Growth (back)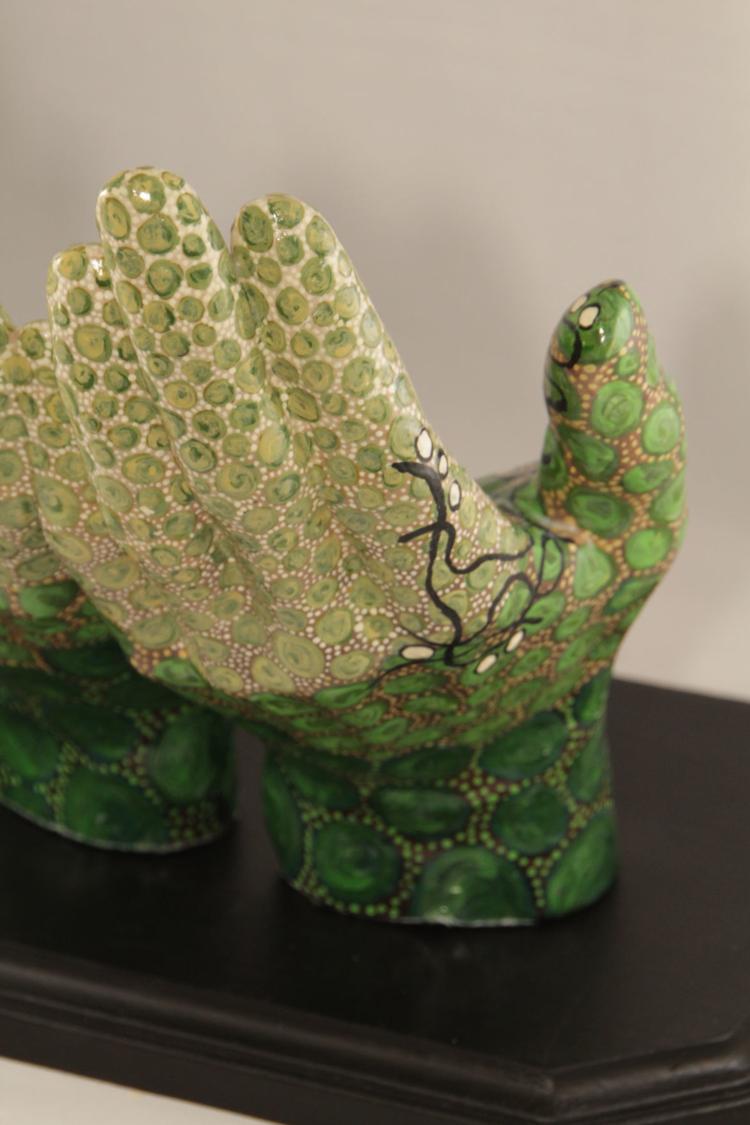 46. Mehendi Hands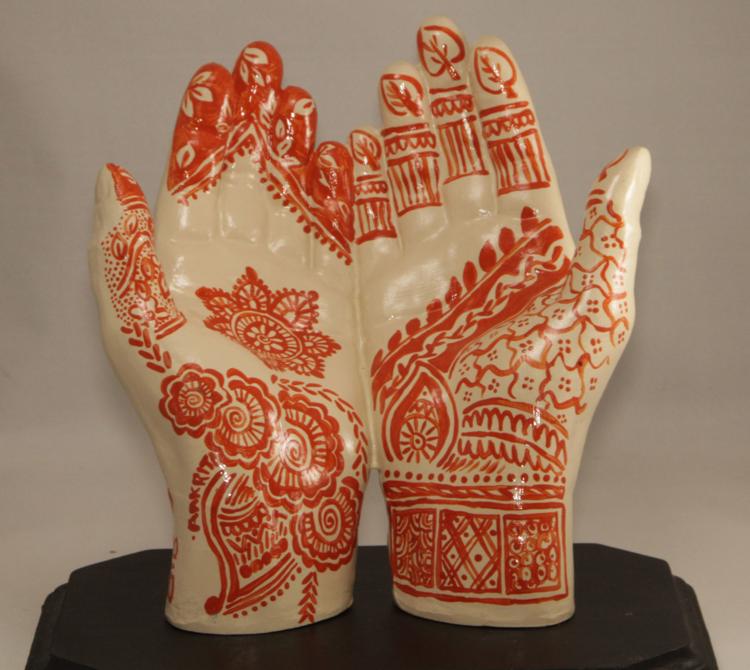 47. Butterfly Effect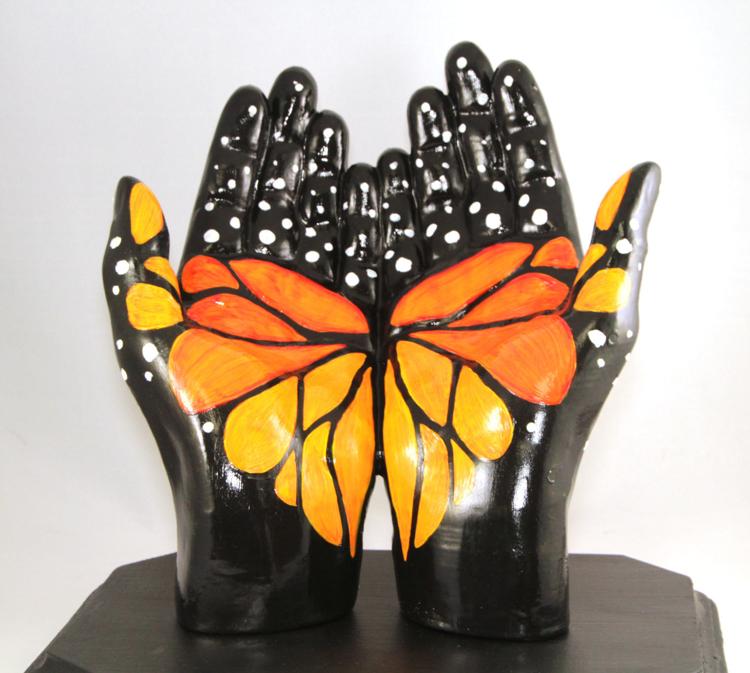 47. Butterfly Effect (back)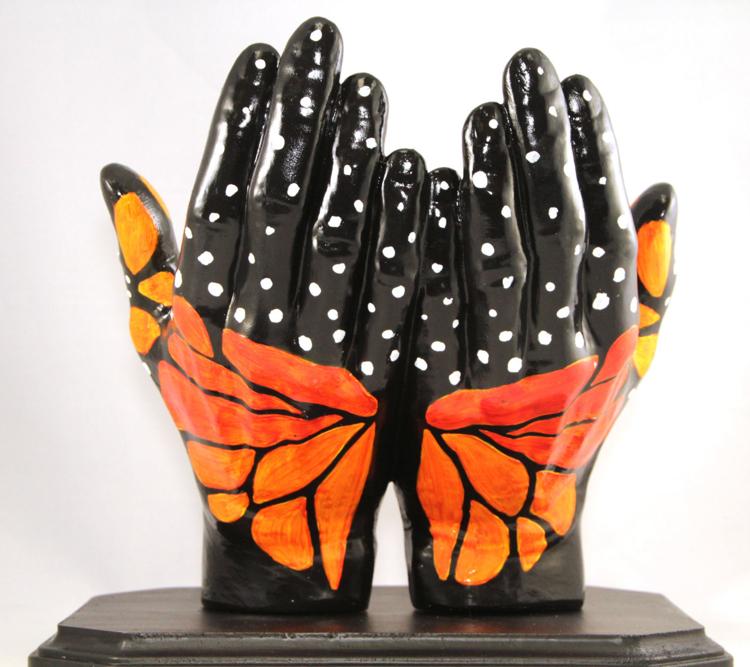 48. Roar of the Crowd Mini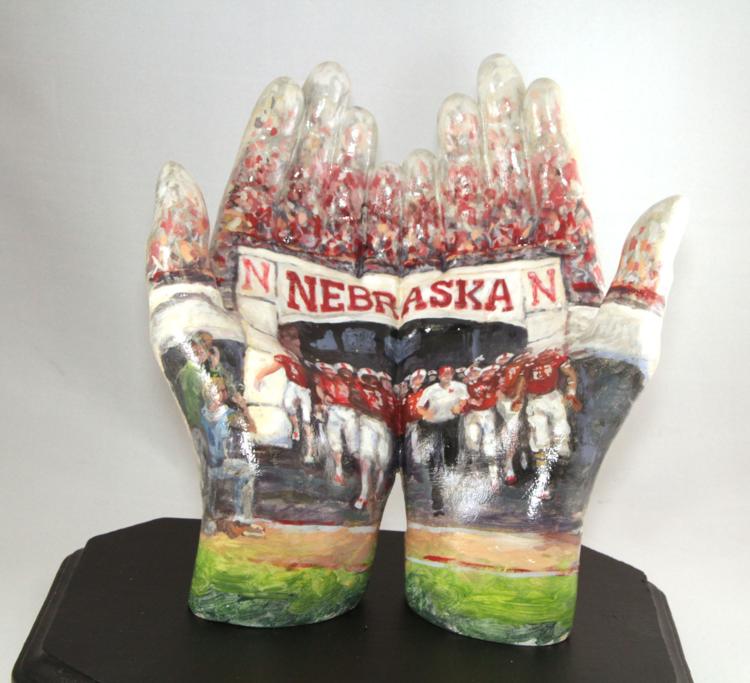 48. Roar of the Crowd Mini (back)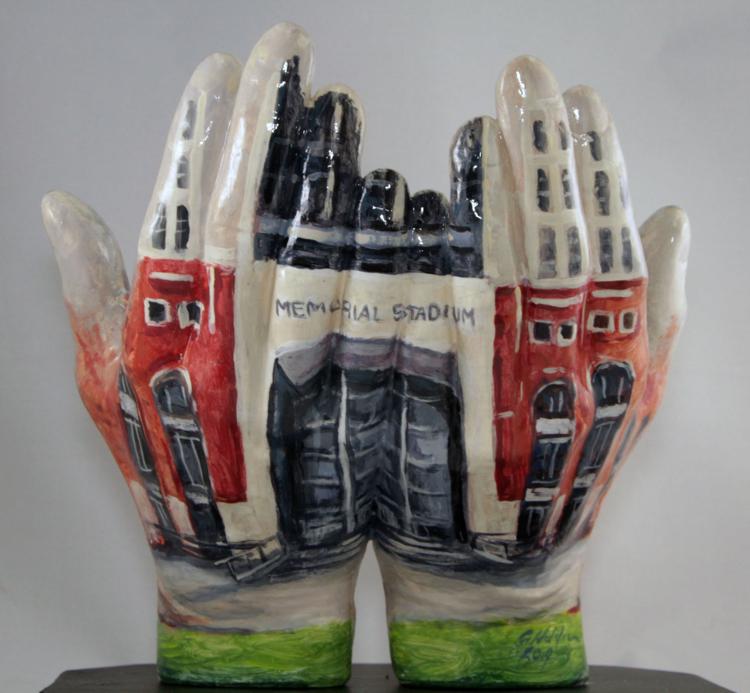 50. Homecoming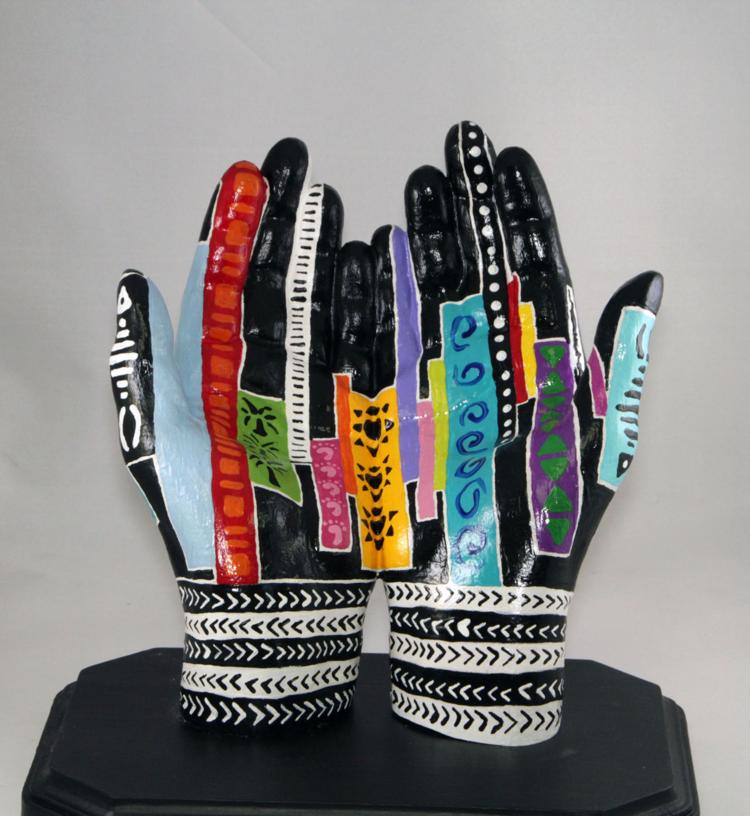 51. Serve Well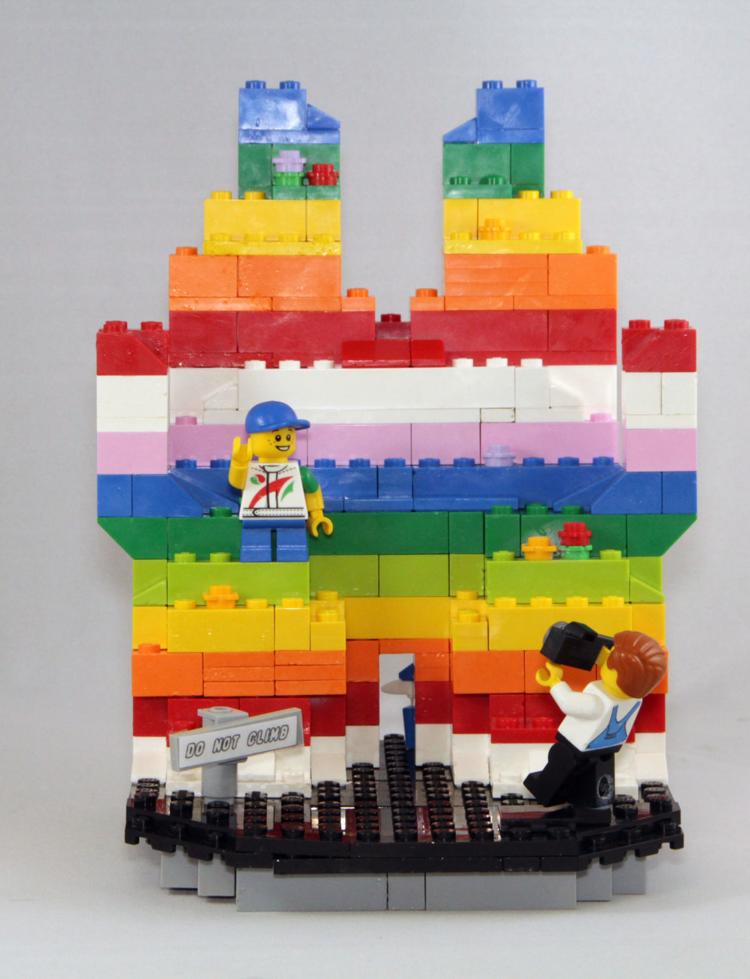 51. Serve Well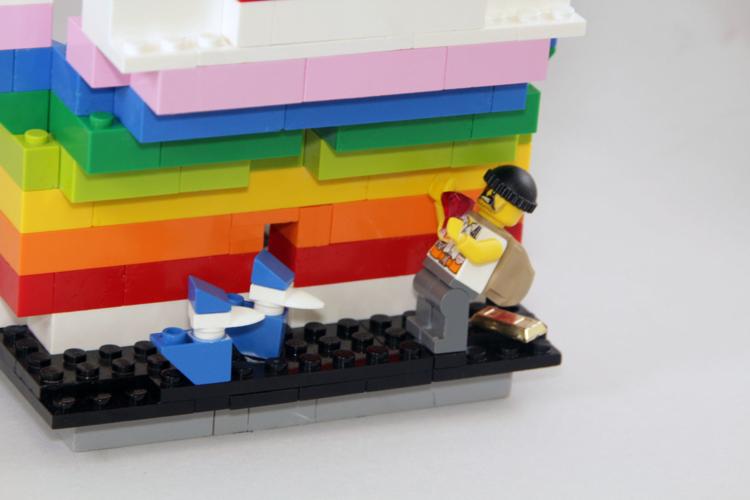 Map of sculpture locations