Count them. More than 35 pieces of publicly owned art have been added to the Lincoln landscape since Chris Beutler became mayor 10 years ago.
Tower Square and the statue called Ascent.
Groundwater Colossus, the giant brick head in Union Plaza.
Gallery Alley in the Haymarket.
Harvest at Pinnacle Bank Arena.
Roll, Pitch & Yaw, or the paper airplane, near the airport.
Digital displays on the Cube in the West Haymarket.
Thirty-six pieces of artwork have been acquired during Mayor Chris Beutler's time in office.…
Lincoln would likely have seen additional sculptures and other works of art no matter who was the mayor. But Beutler is known within Lincoln's art and culture community for his sincere support and appreciation of art.
He attends art exhibits and Lied Center performances. He recently visited the Lux Center to see the Charley Friedman show. He was at the Assemblage, a private gallery of Lincoln art collectors. He was among the thousands who went to see Garth Brooks at Pinnacle Bank Arena. 
The mayor's suite at city hall has a variety of art, in the mayor's office, the boardroom and hallways.
"He has a nice collection of art there. He is a person who is moved by art. It gives him great joy. It is obvious. His eyes light up when he is talking about art," said Lori Thomas, director of Lincoln Partners for Public Art Development. 
"He helped set the stage and the tone for the community to be supportive of the arts," said Deb Weber, executive director of the Lincoln Arts Council.
And Beutler understands art is a part of economic development and it "builds economic vibrancy," she said.
"I think the biggest thing the mayor has done for public art, is he has made it a priority," Thomas said.
Not only has Beutler personally encouraged more public art, but he established a formal partnership with the private sector that encourages support and donations and keeps politics to a minimum in public art purchases, donations and placement decisions.
Controversy has also dogged Beutler's efforts to add public art to the city landscape. Sometimes the controversy is about the art itself. But more often it is about funding the work, seen in complaints about the public dollars spent on Gallery Alley, which leads from a parking garage into the Haymarket.
Public dollars paid for about 42 percent of the cost of the estimated $3.6 million in public art acquired during the Beutler administration.
And most of that was the $1.34 million spent on two sculptures at Pinnacle Bank Arena — the Candy Box inside the arena and Harvest at its entry plaza, both funded through the bonds used for the arena and repaid using the arena tax on restaurant food and drinks. 
But overall, the amount of public dollars spent on art is low. The city has no permanent funding stream for art, unlike the state, which has a longstanding law requiring 1 percent of funds for new and remodeled public buildings be set aside for art.
The 10 most valuable pieces of public art in Lincoln
1. Ascent, Tower Square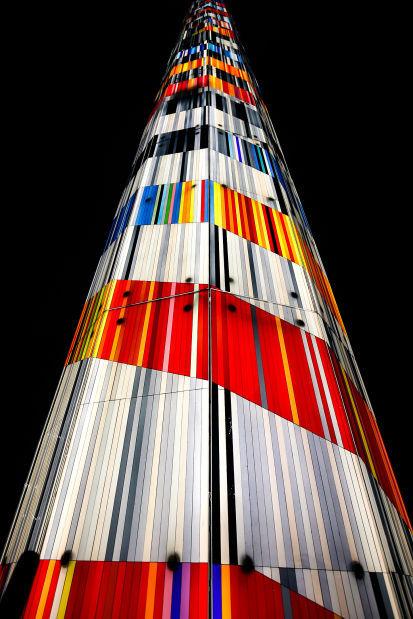 2. Harvest, Pinnacle Bank Arena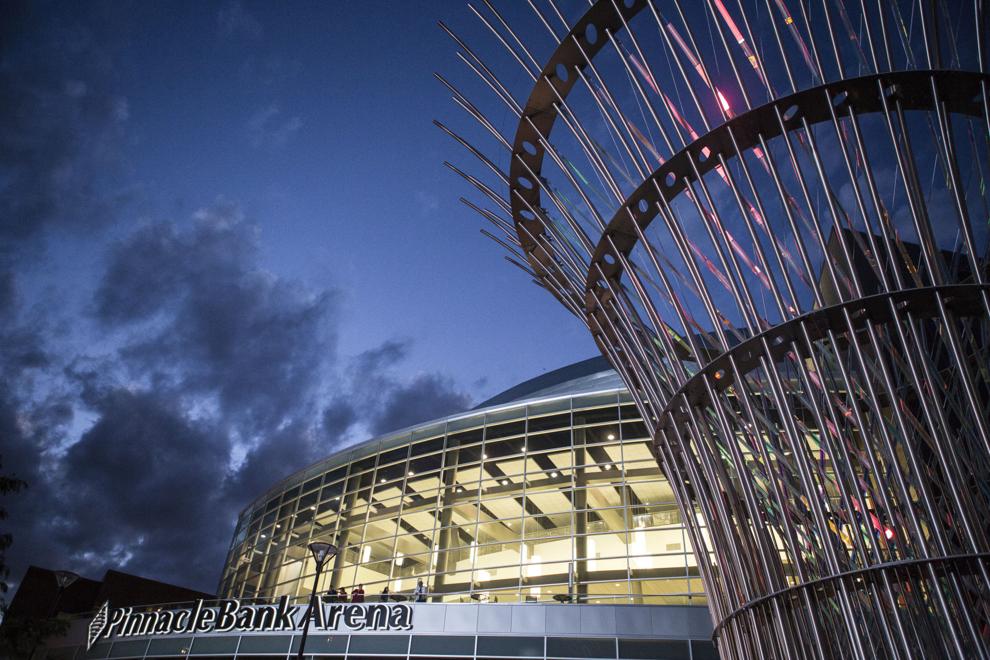 3. Standing Bear Sculpture, Centennial Mall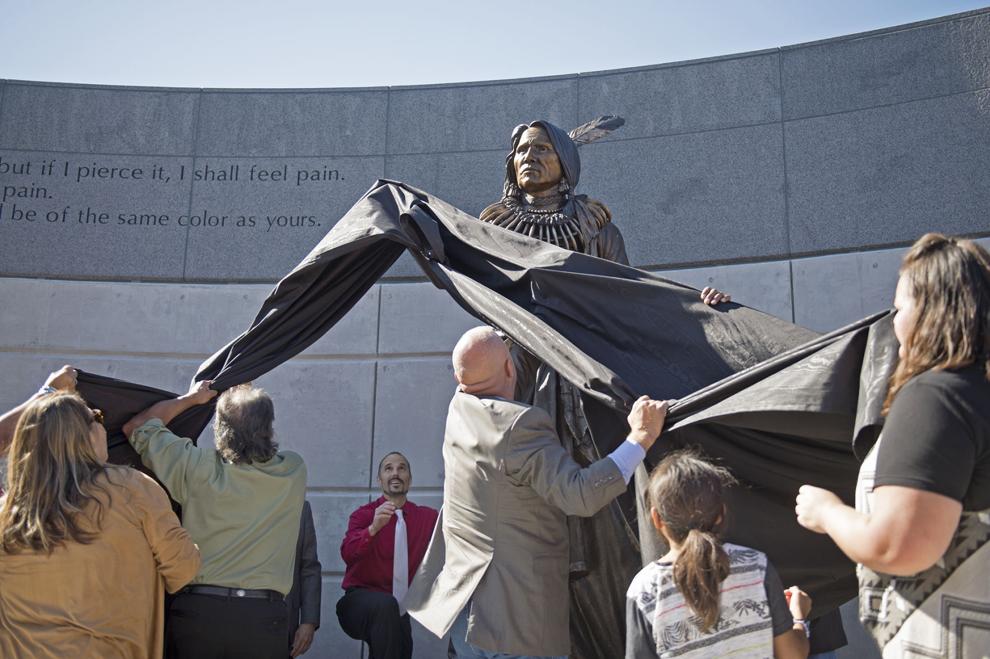 4. Groundwater Colossus, Union Bank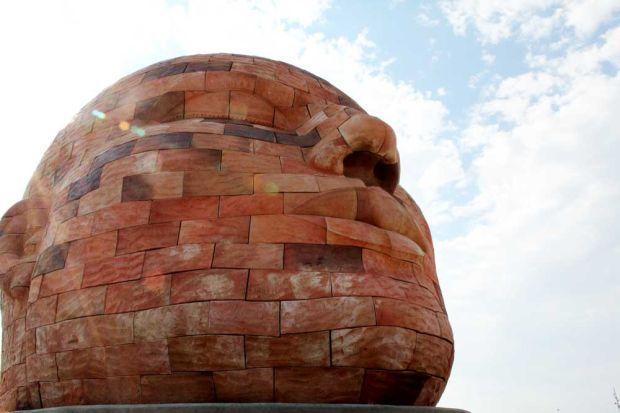 5. Buffalo, Pioneers Park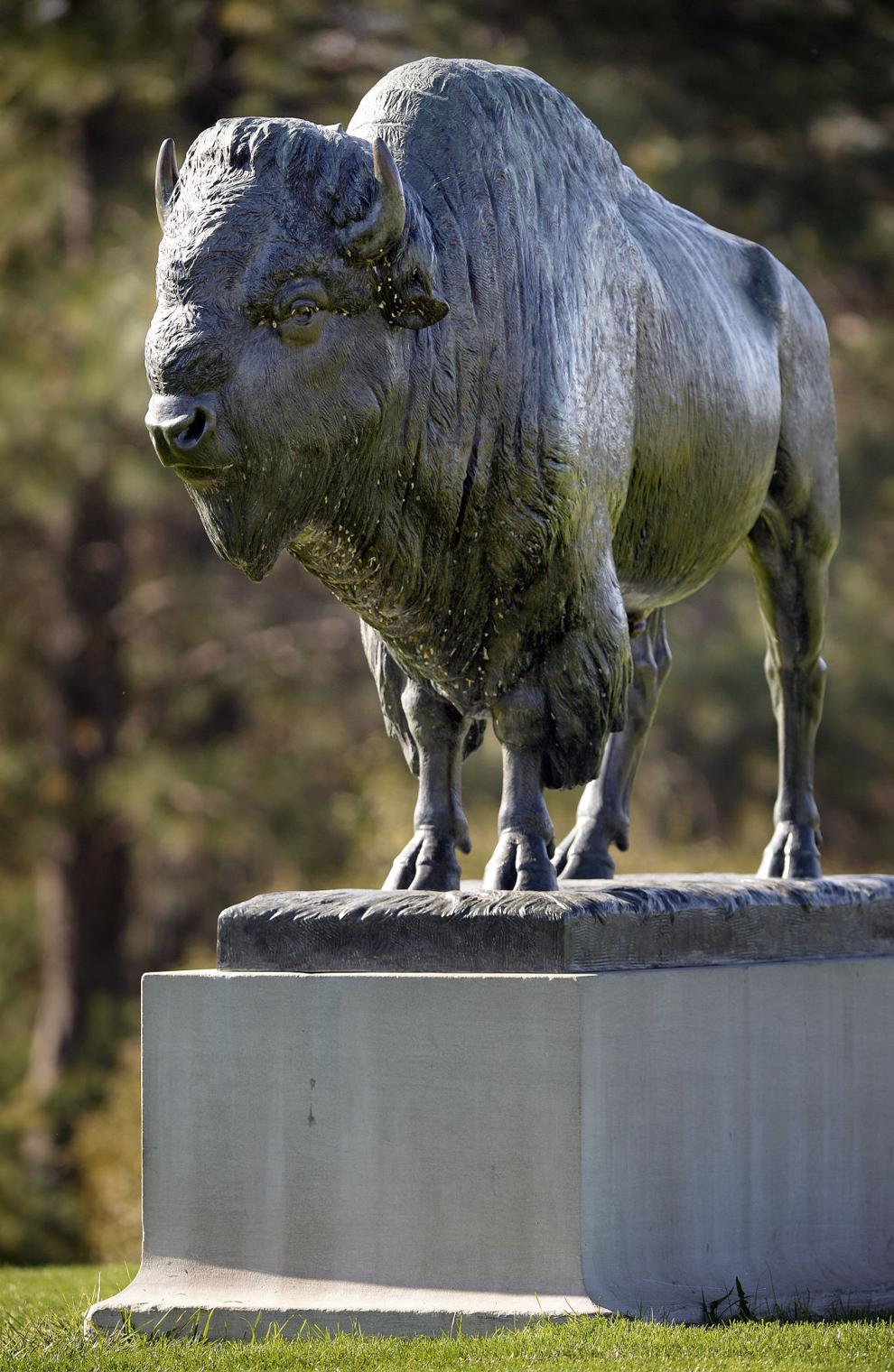 6. Iron Horse Legacy Mural, Haymarket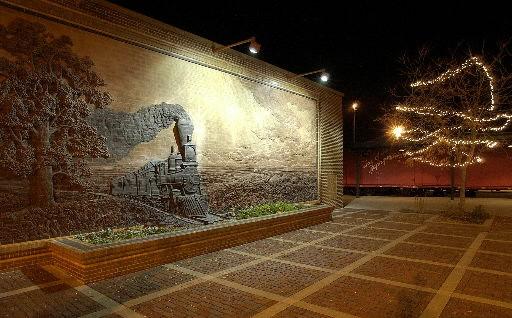 7. Mountain Monarch, Pioneers Park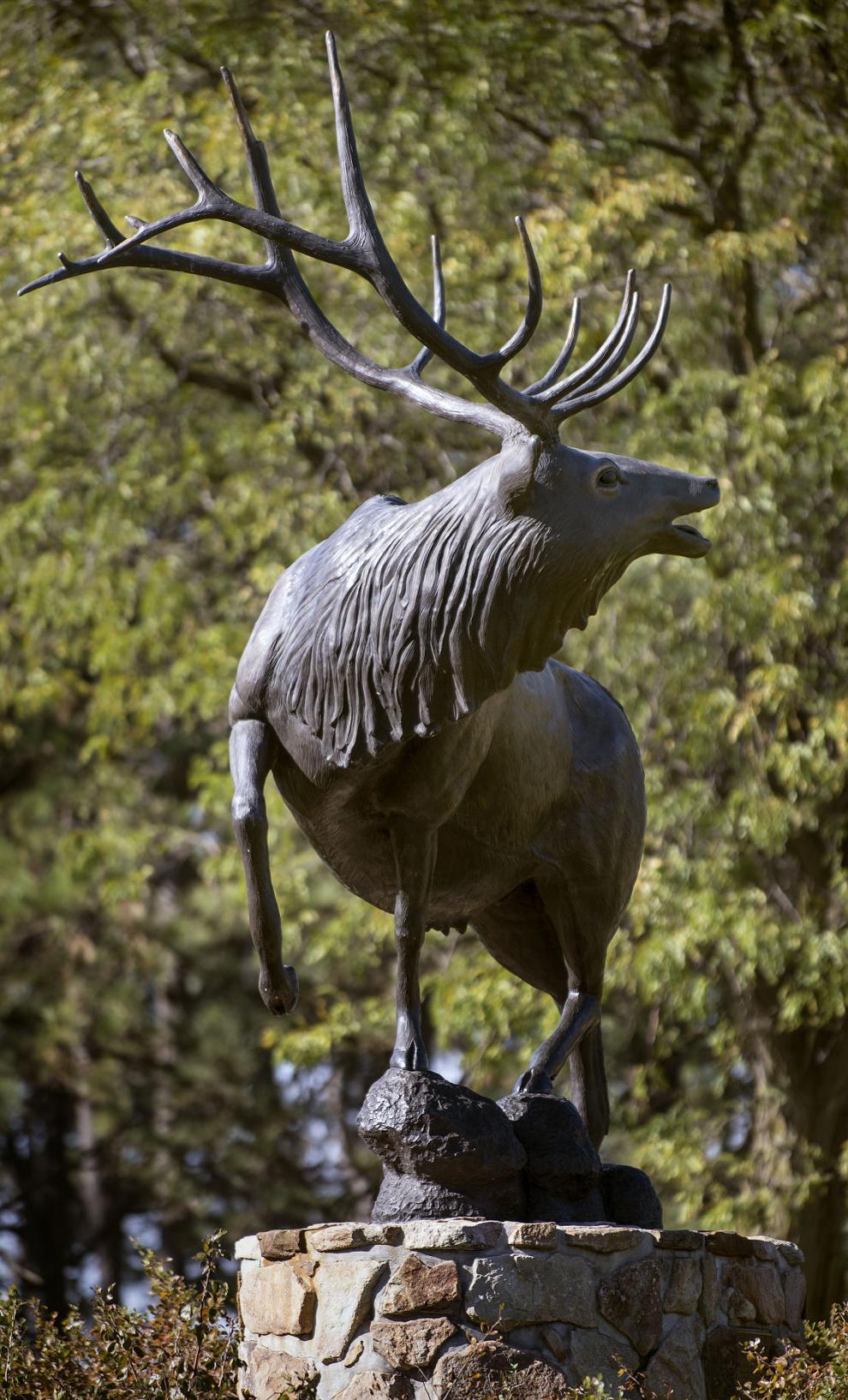 8. Pitch, Roll & Yaw, Lincoln Airport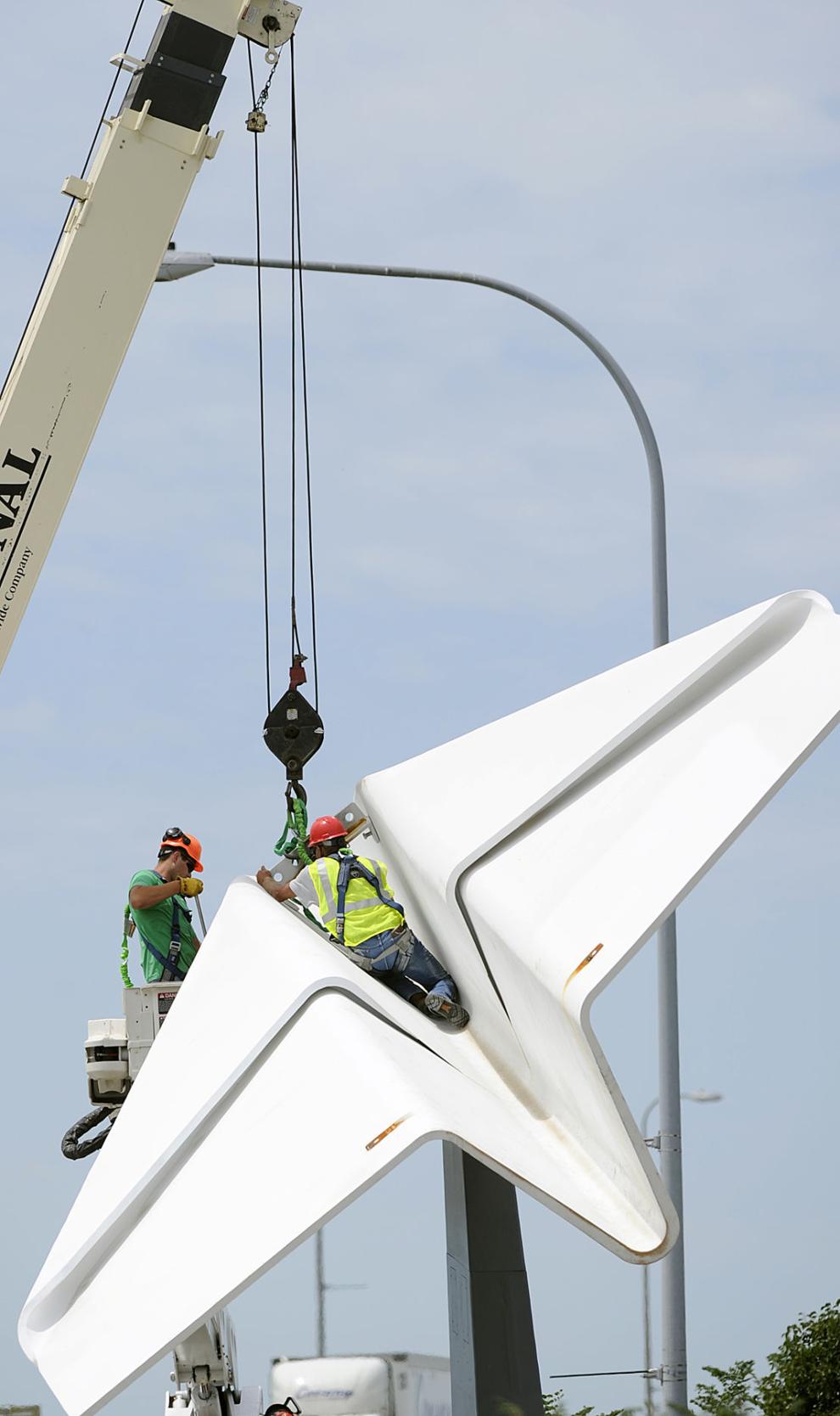 9. Reflection, Salt Creek Roadway
10. Palo Alto Sculpture, Rotary Strolling Garden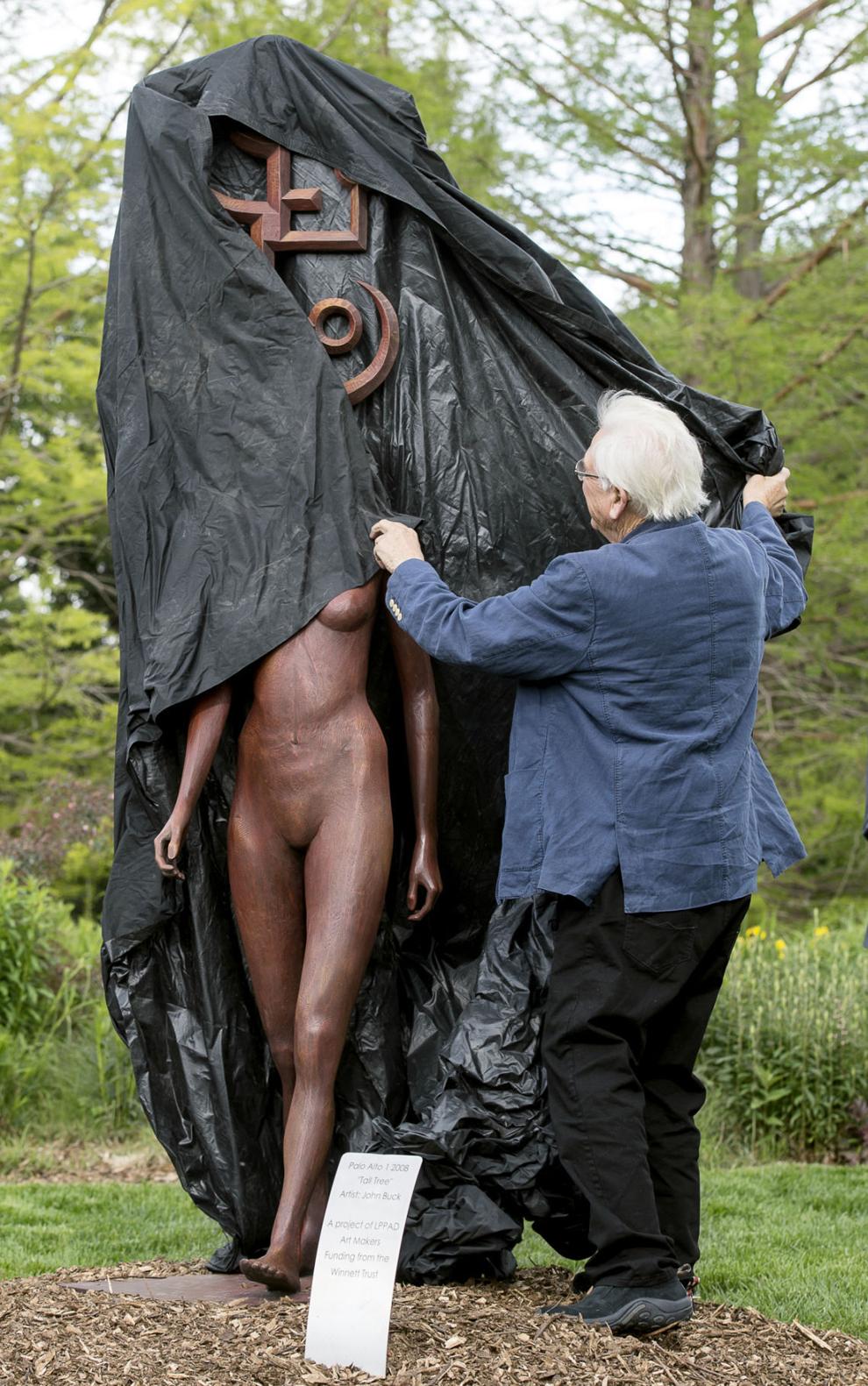 The city has spent far less than 1 percent of its tax increment finance funding on art and less than 100th of a percent of its general tax dollars on art.   
 "I am a fan of public art," said Councilman Roy Christensen, including the bikes, the light bulbs and now the hearts around town. I think that is kind of cool."
"I am not a fan of art being paid for with tax dollars," he said.
How an individual responds to artwork is very subjective.
Christensen said he doesn't find anything attractive about Ascent, the glass multi-colored tower in downtown Tower Square. "But I can't object to it because it was paid for by private dollars."
Christensen "kind of likes" Harvest, the sculpture in front of the arena, "but I object to it strenuously because it was paid for with public money."
Beutler would prefer to broaden the art and culture discussion beyond those visible sculptures to include performing arts, plays in the Haymarket, dances at the Lied Center, music at bars and the arena, even sporting events.
"I even include sports as an aspect of art," Beutler said during an interview on public art.
Art as an economic development driver
Art, in all its forms, is an economic development issue, according to the mayor. 
"I certainly favor a city where public and private interests build a broad, rich cultural base for the purpose of attracting people to our city," Beutler said.
Art in all its forms is important for a number of reasons, he said.
People are going to be happier when they have a broad variety of things to do and see, he said.
But from a governmental point of view, the importance of art has nothing to do with individual happiness, but with economic development.
In a digital age, where an incredible number of businesses can be located anywhere, art is part of an economic development strategy, he said.
"Art, both broadly and narrowly understood, is a driver of economic development, a driver of the tourism industry."
Some of the specific works of art — Candy Box inside the arena and Harvest outside — are unifying. They help people identify with Lincoln, and feel good about Lincoln, he said.
Art is particularly important in attracting and keeping young people, he said.
40 pieces of public art in Lincoln
Torn Notebook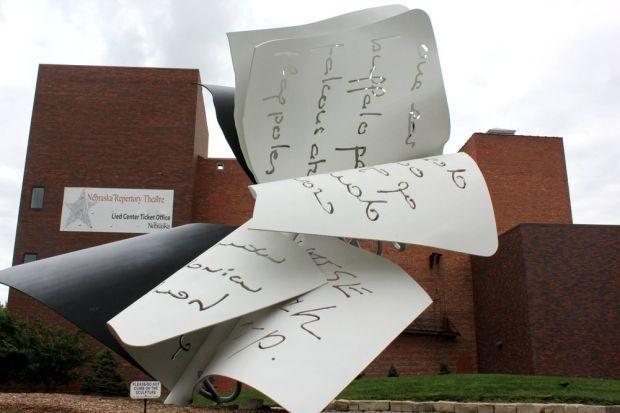 Reflection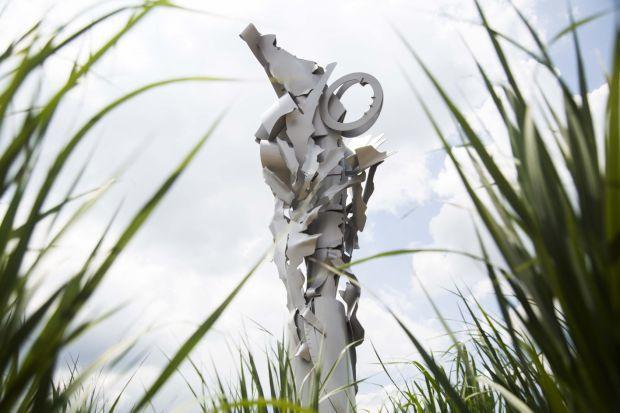 Old Glory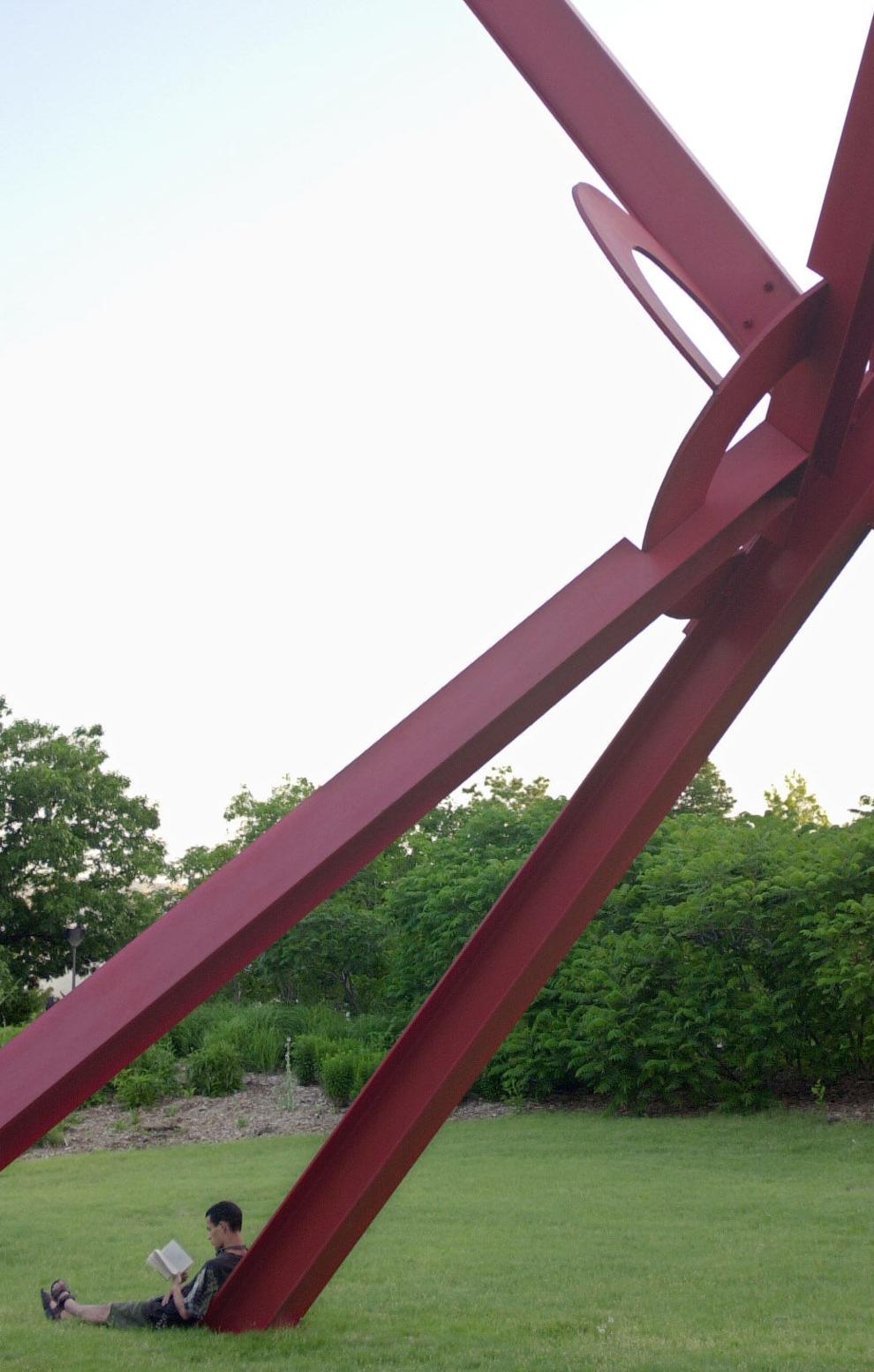 Pitch, Roll & Yaw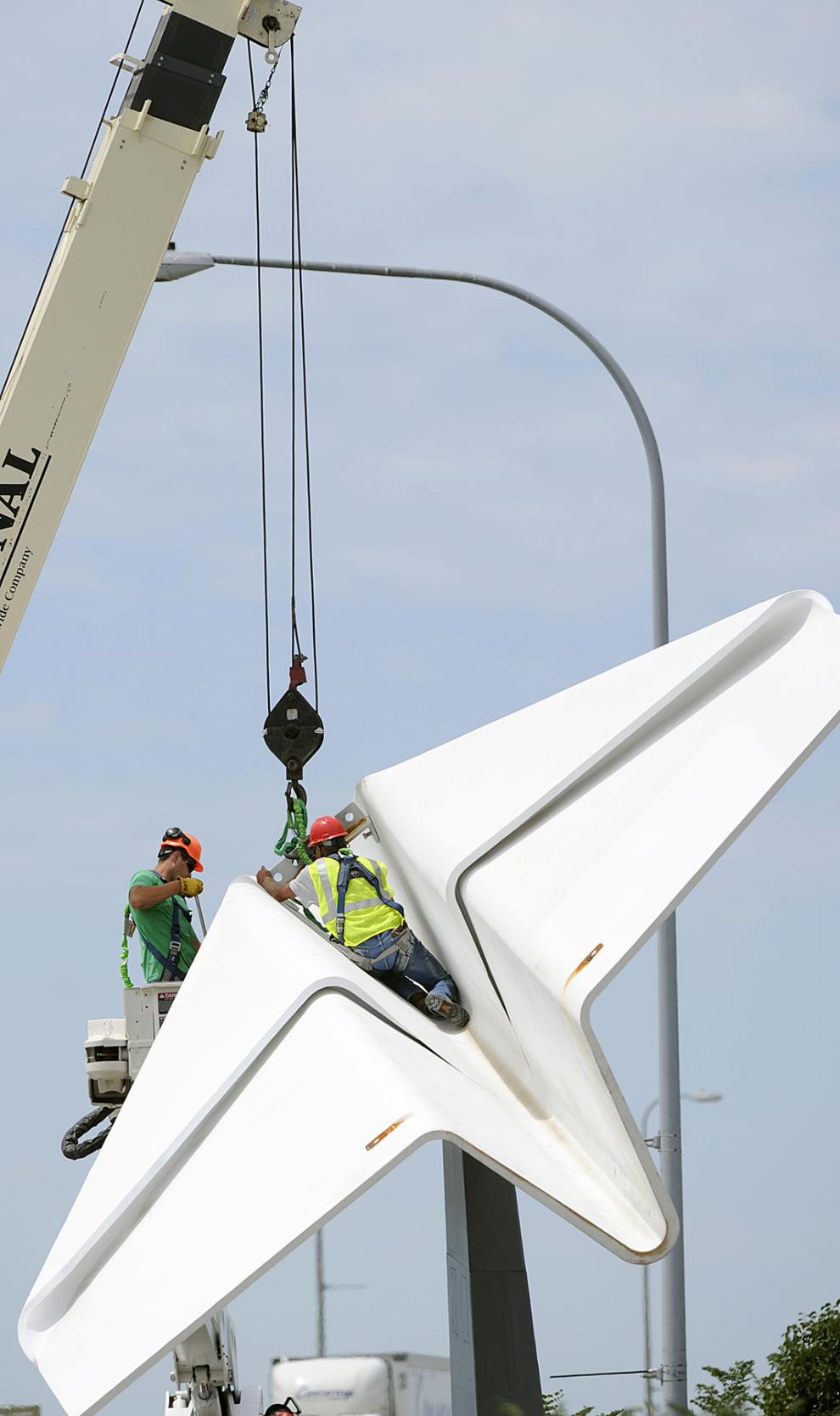 Watchful Citizen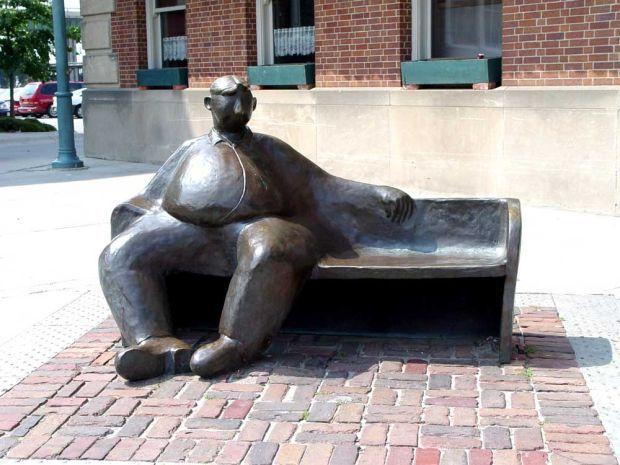 Mbera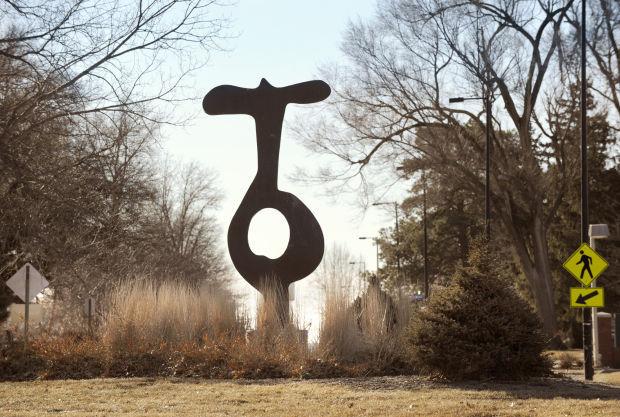 Gettysburg Lincoln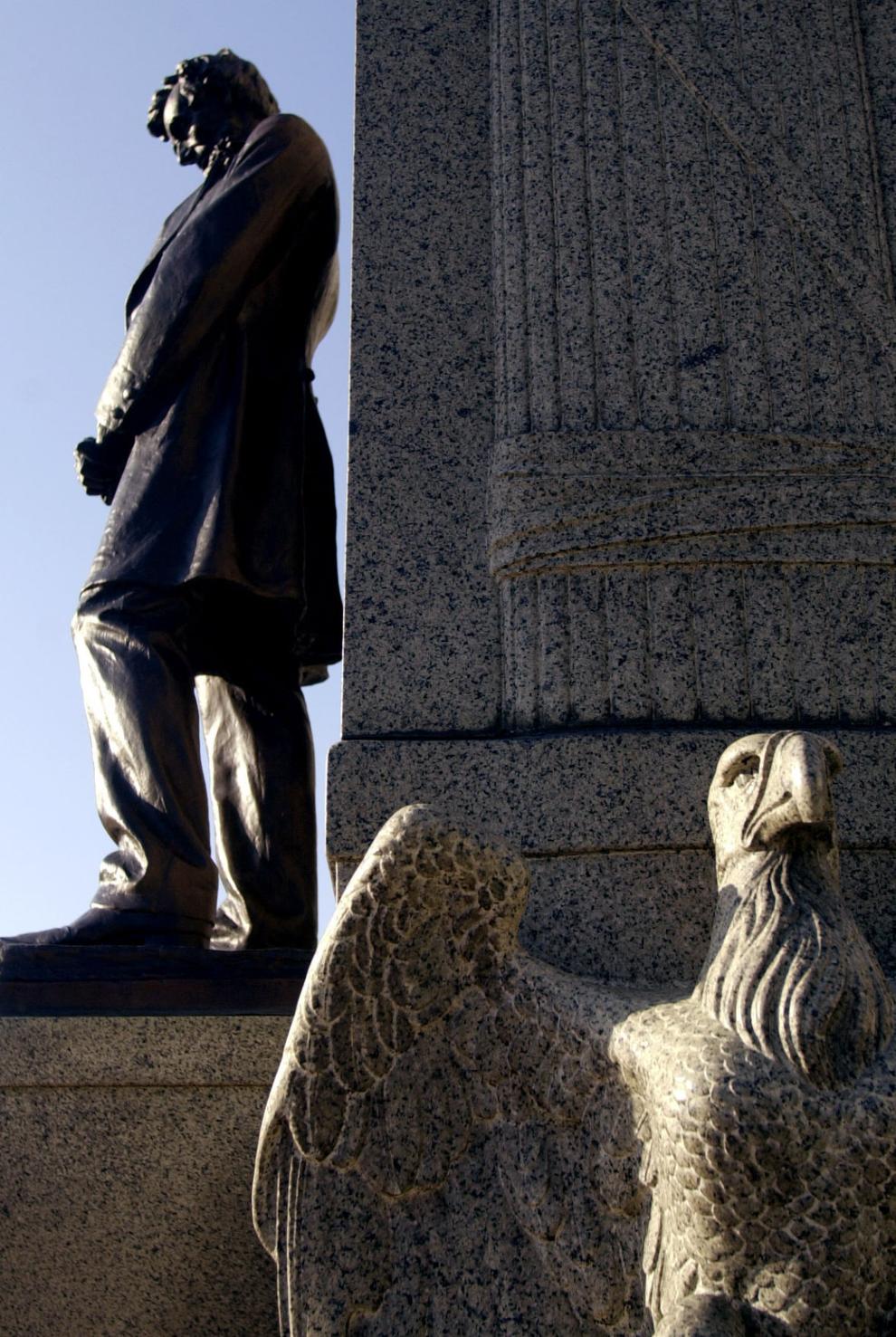 Clocktower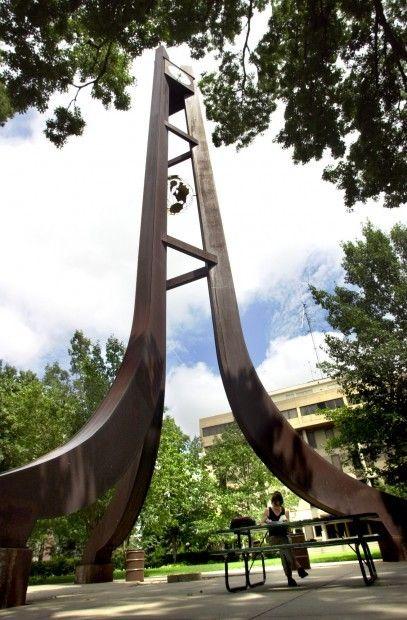 Rebekah at the Well
Sculpture of child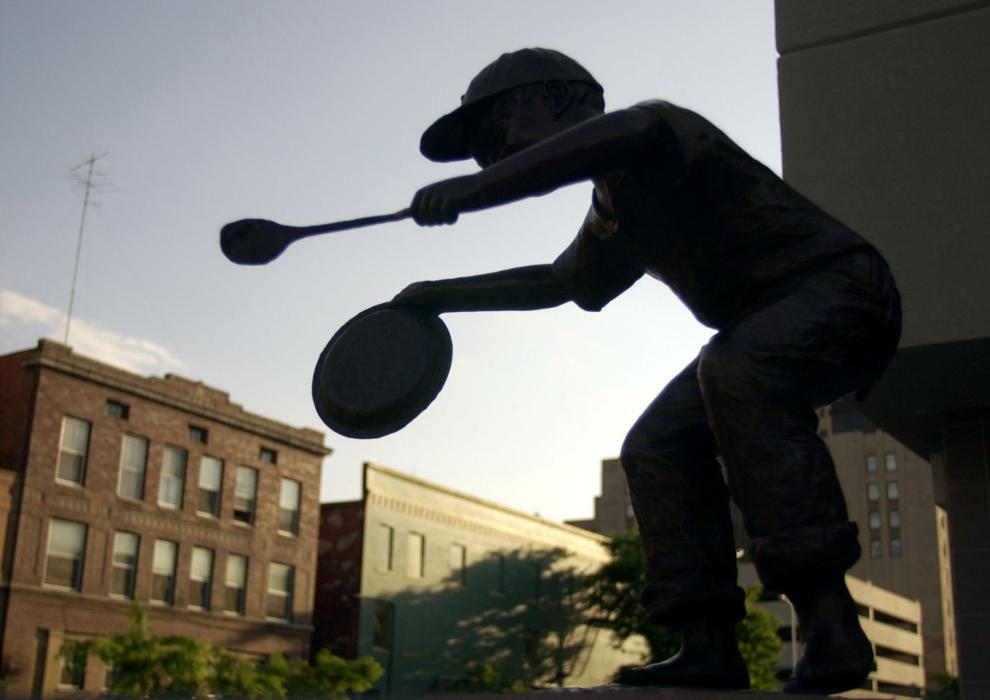 Groundwater Colossus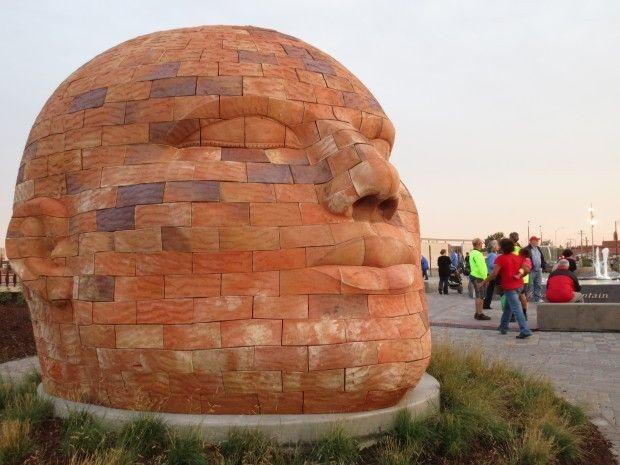 Ascent Tower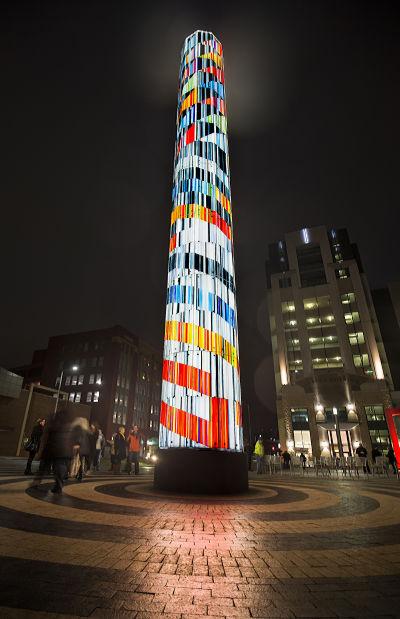 Tem and Ptah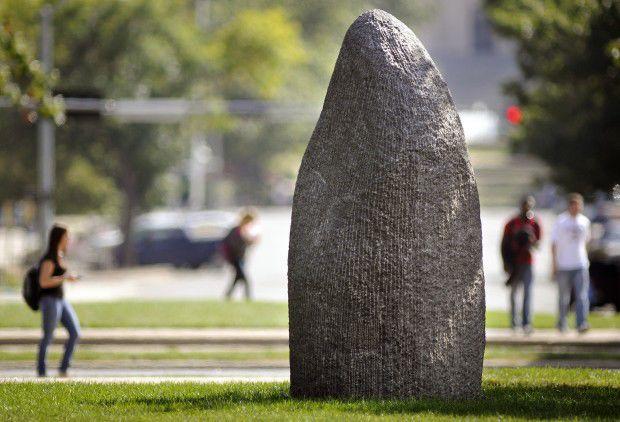 Acklie Fountain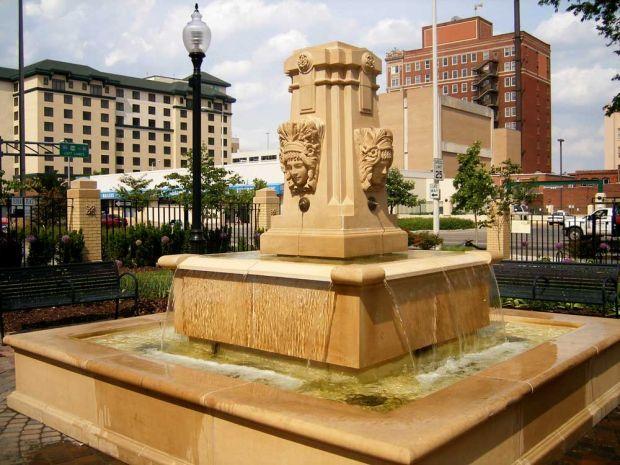 Iron Horse Legacy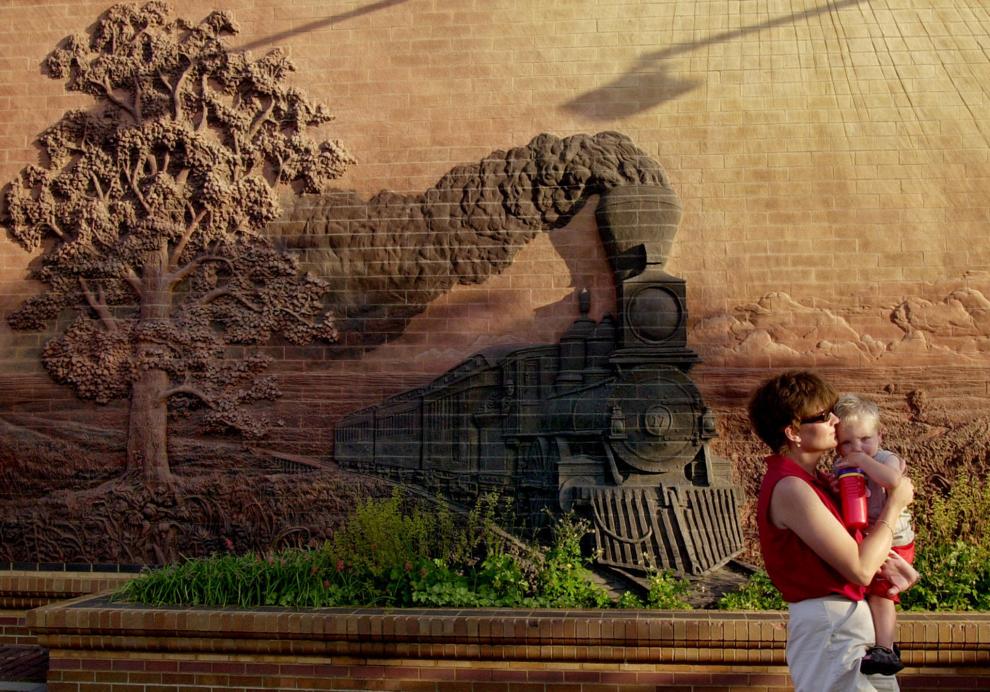 Floating Figure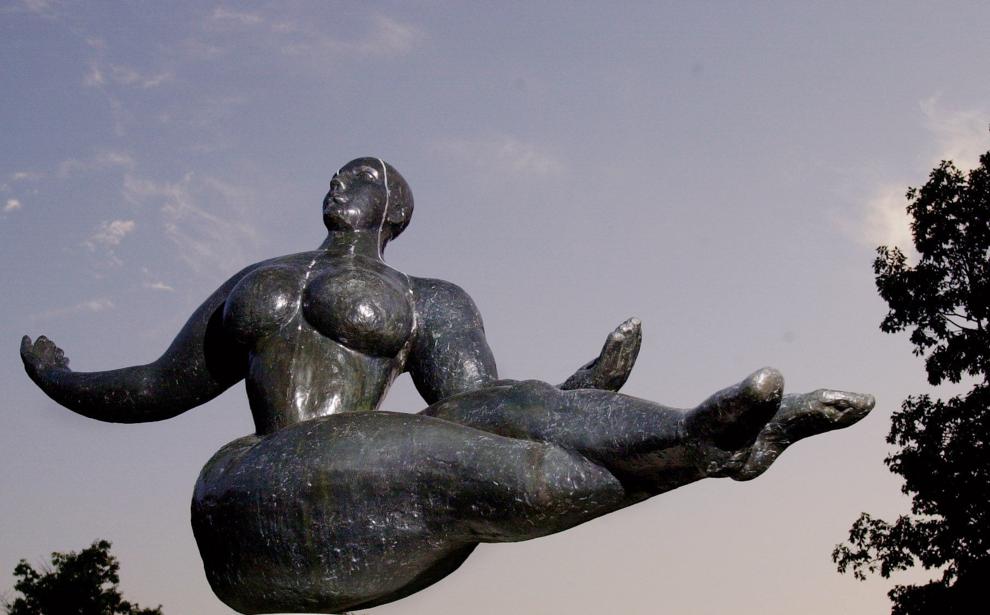 Vase with Five Flowers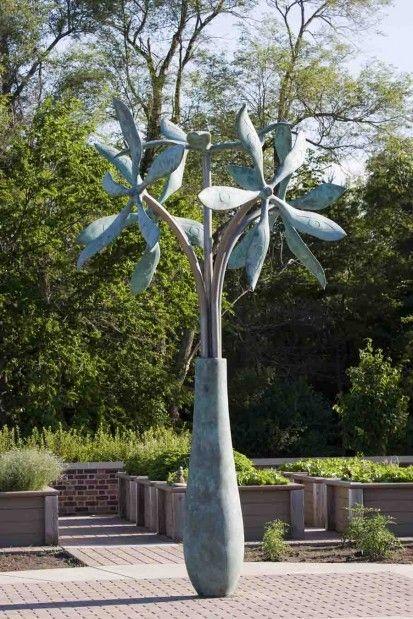 Bench
Doorways to Hope, Garden of Faith, Hope and Love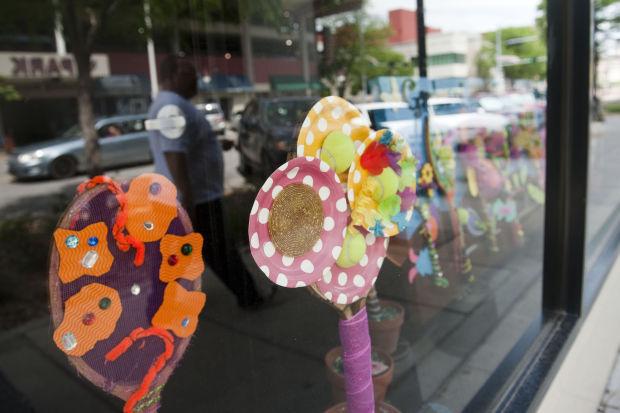 Illuminating Lincoln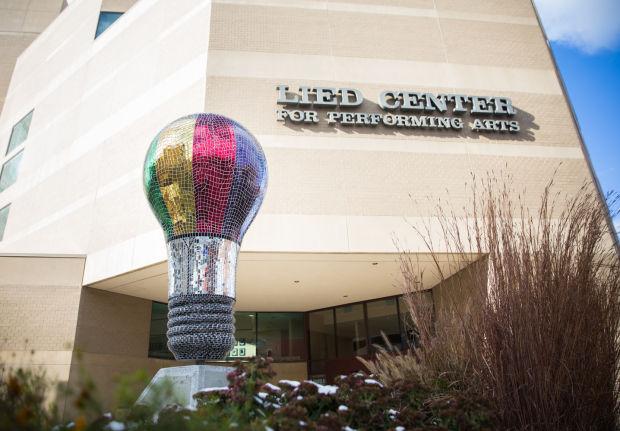 Bicycle
Star Art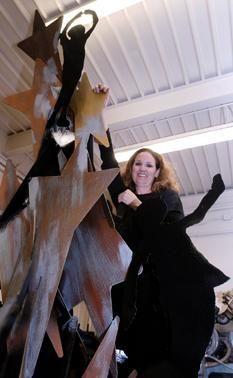 Snowplow art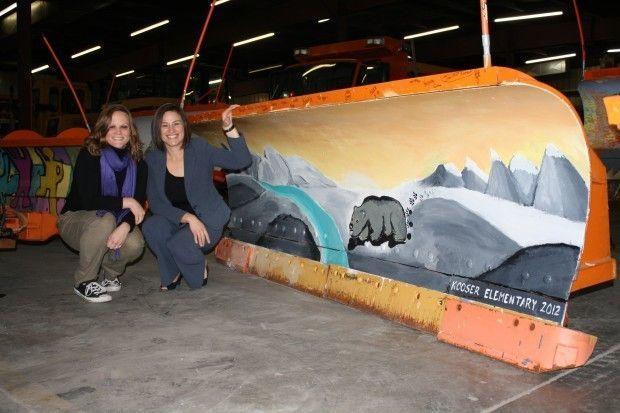 Look Ma, No Hands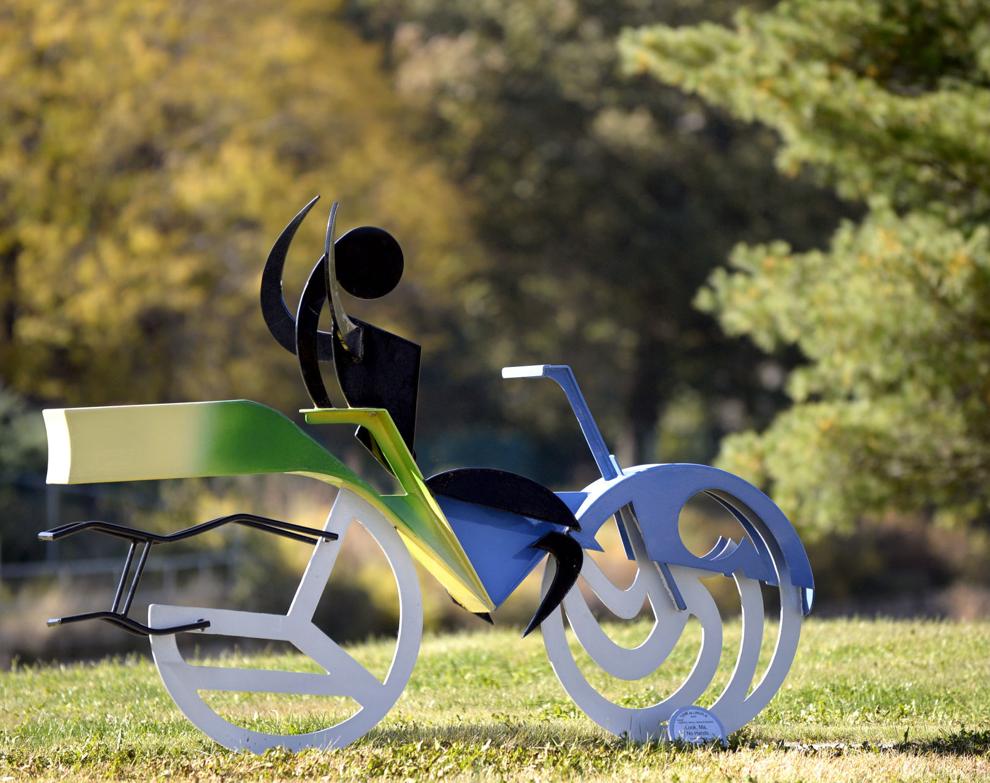 Noos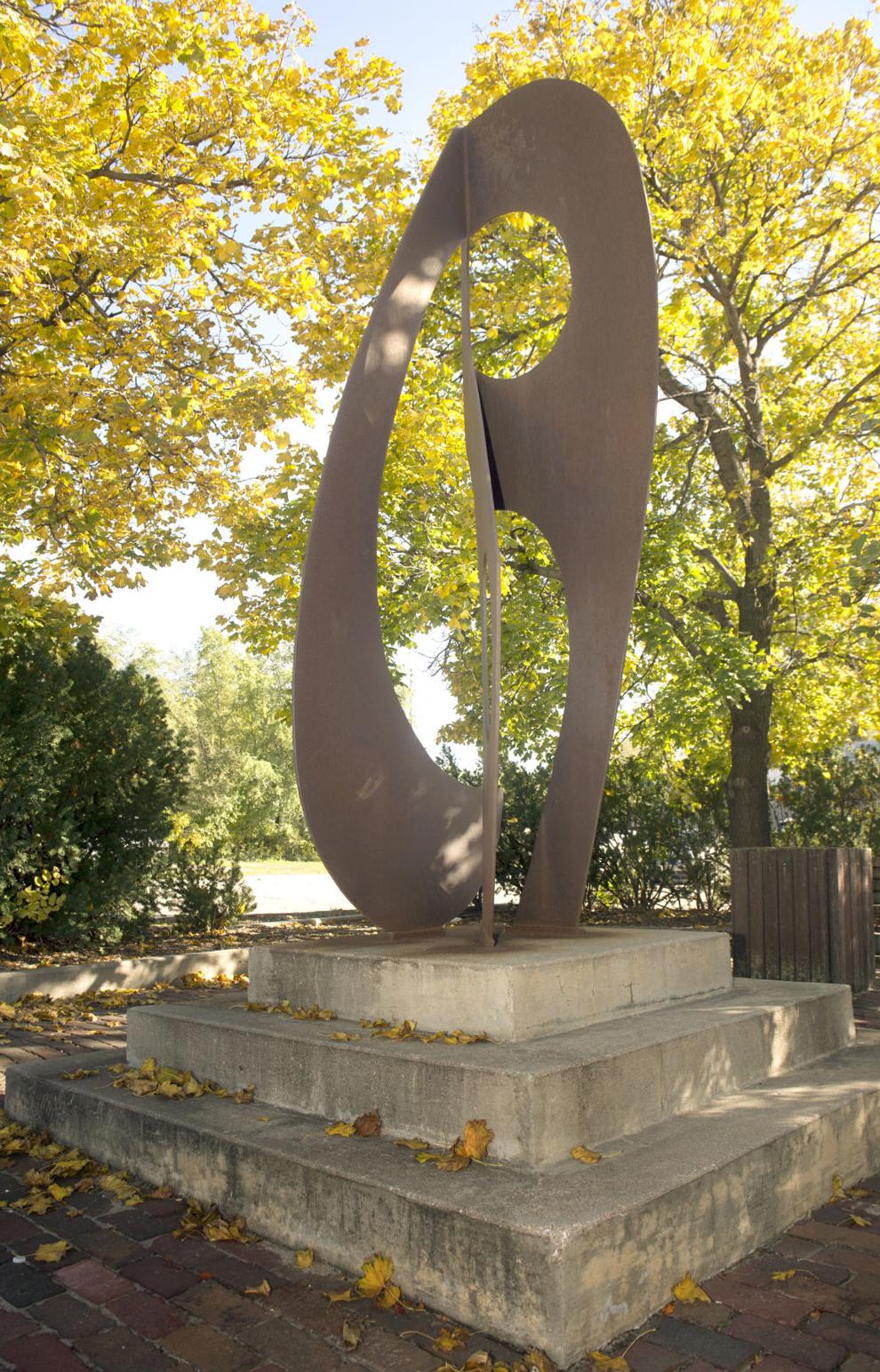 Jay Tschetter mural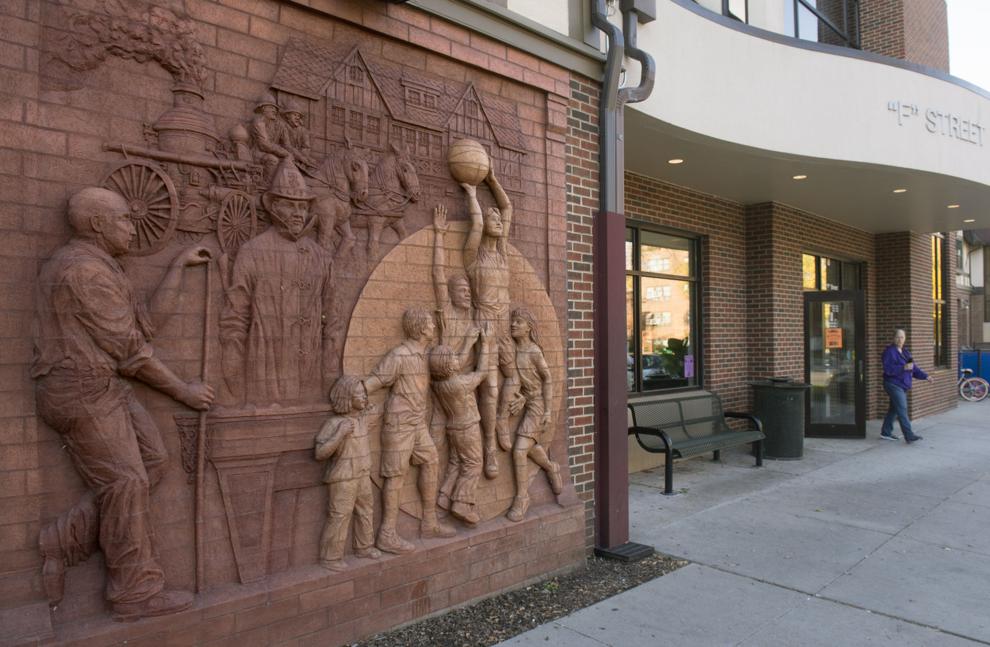 Mural on Kiechel building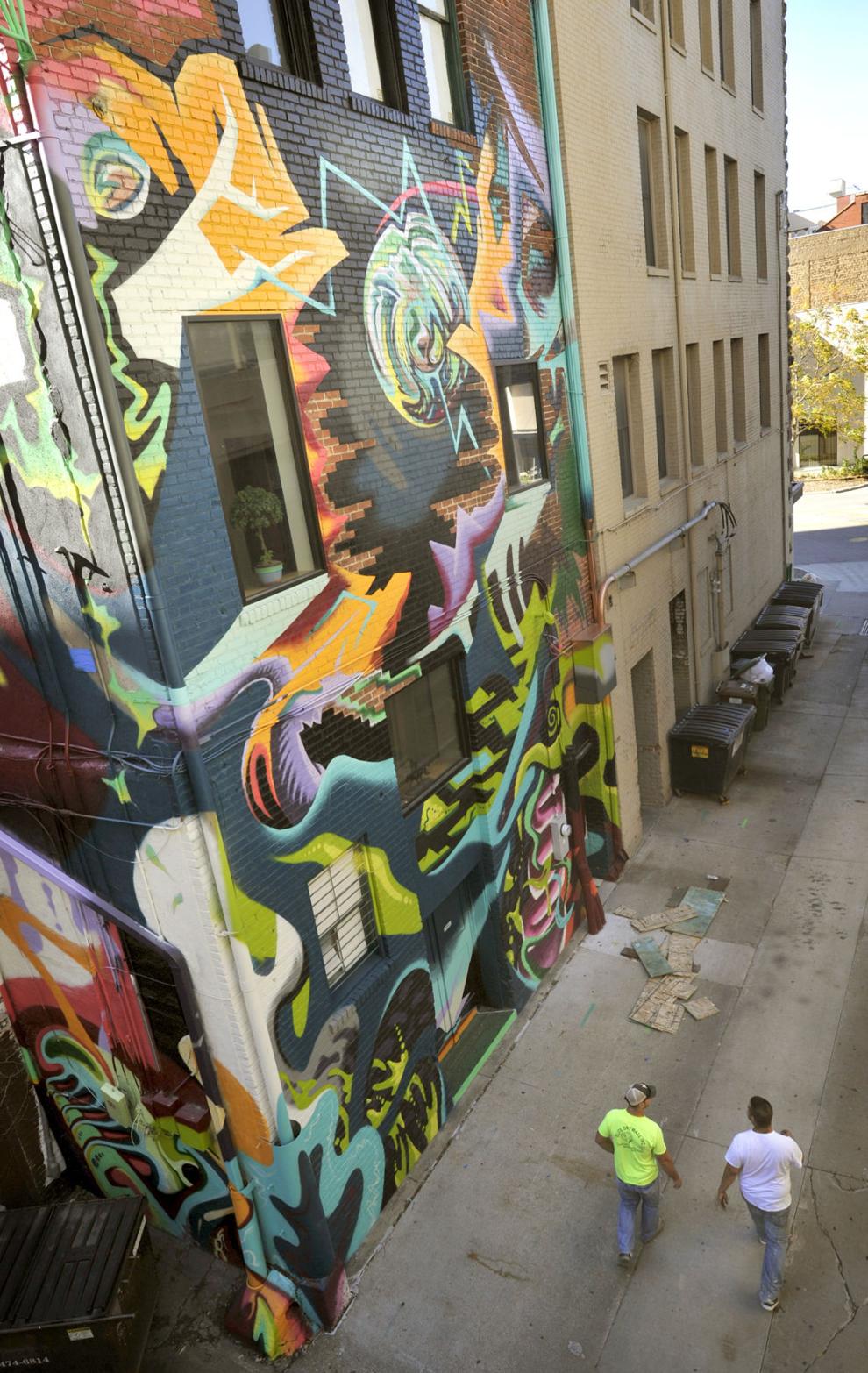 Solar Semaphore
Double Spinner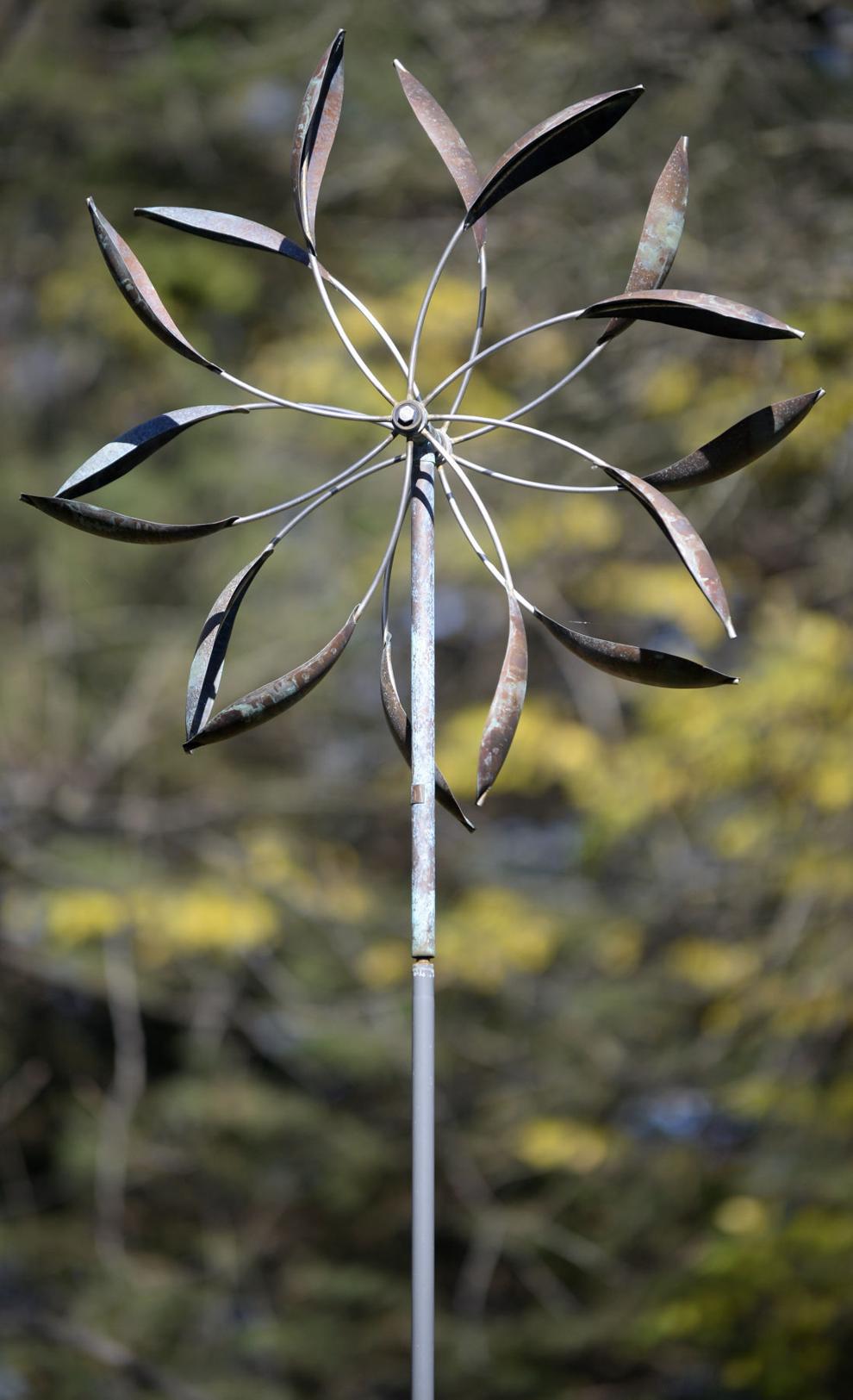 War and Victory sculpture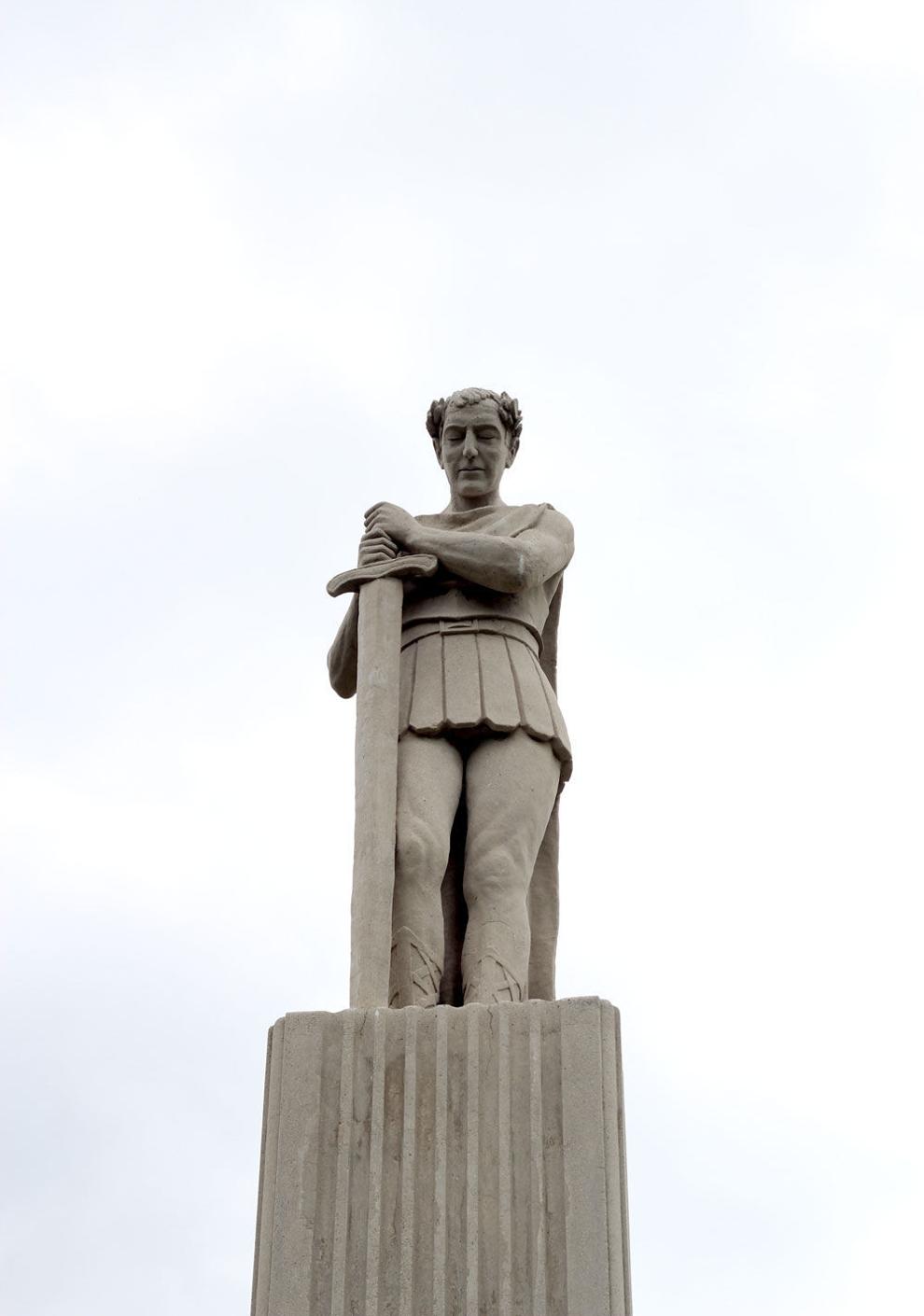 Candy Box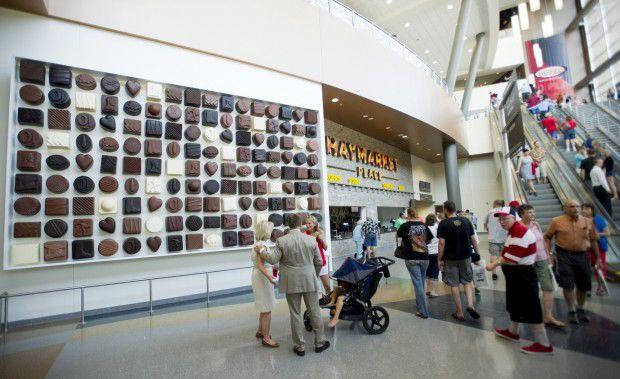 Mountain Monarch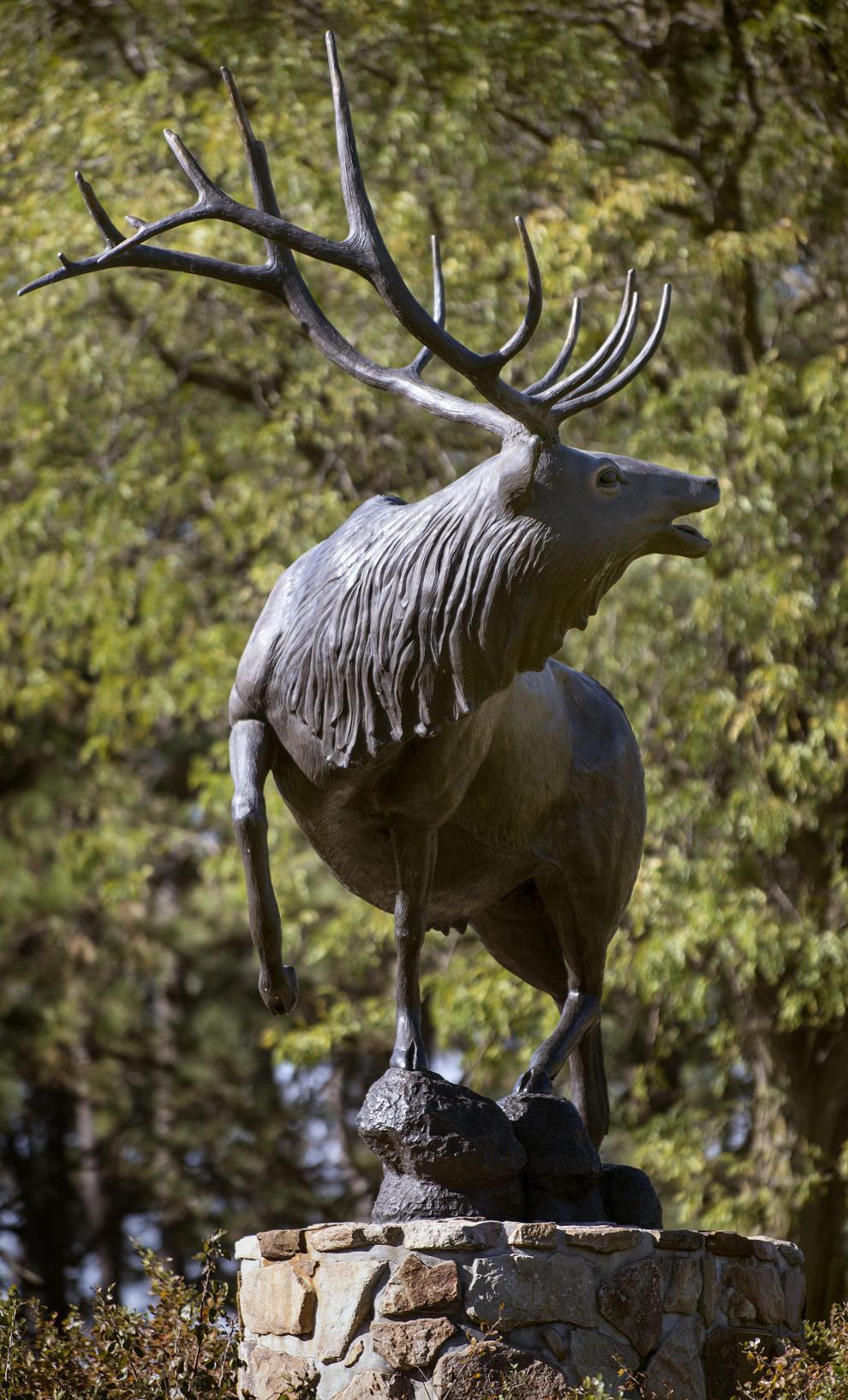 27th Street Hearth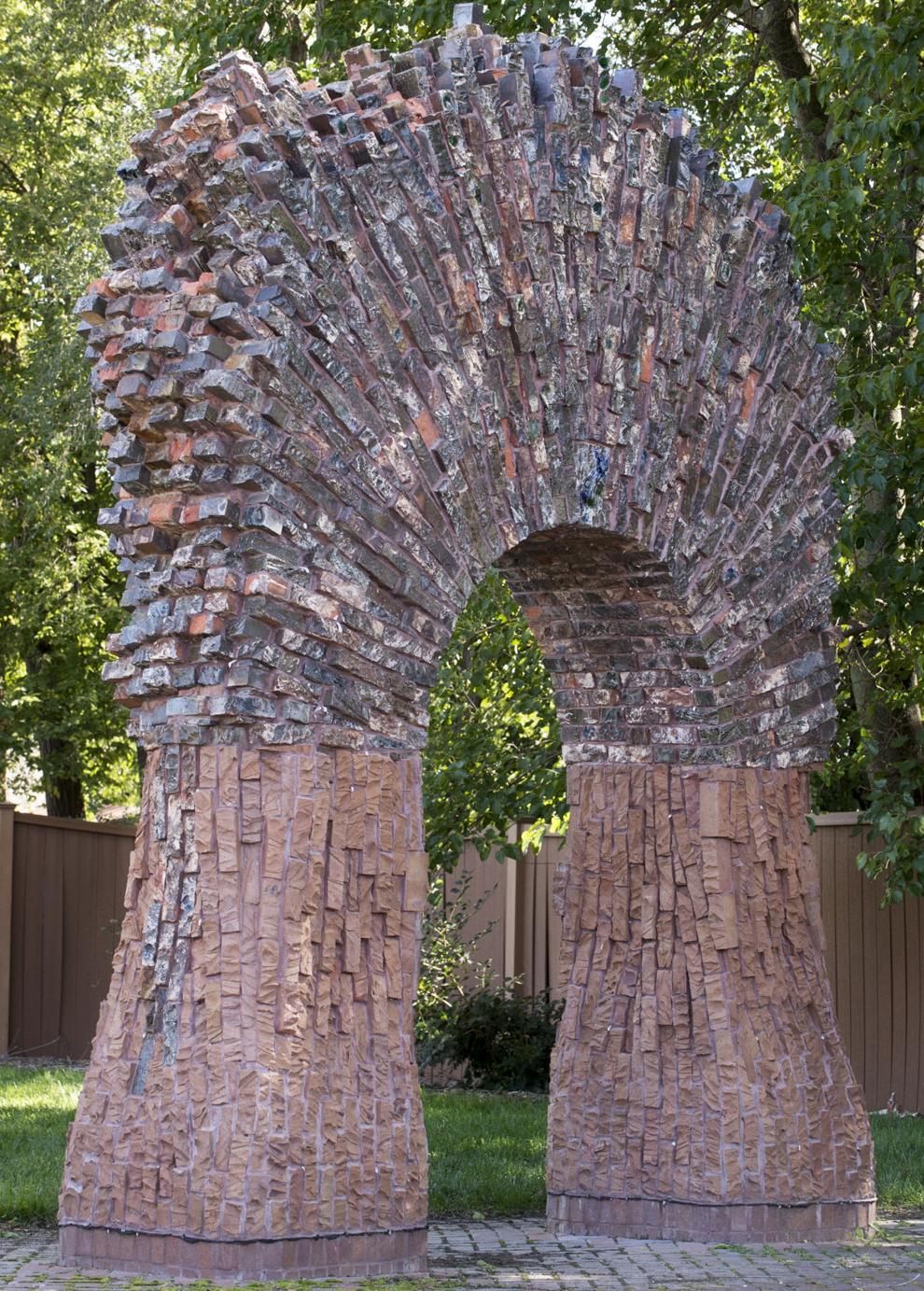 If I Had My Child To Raise Over Again sculpture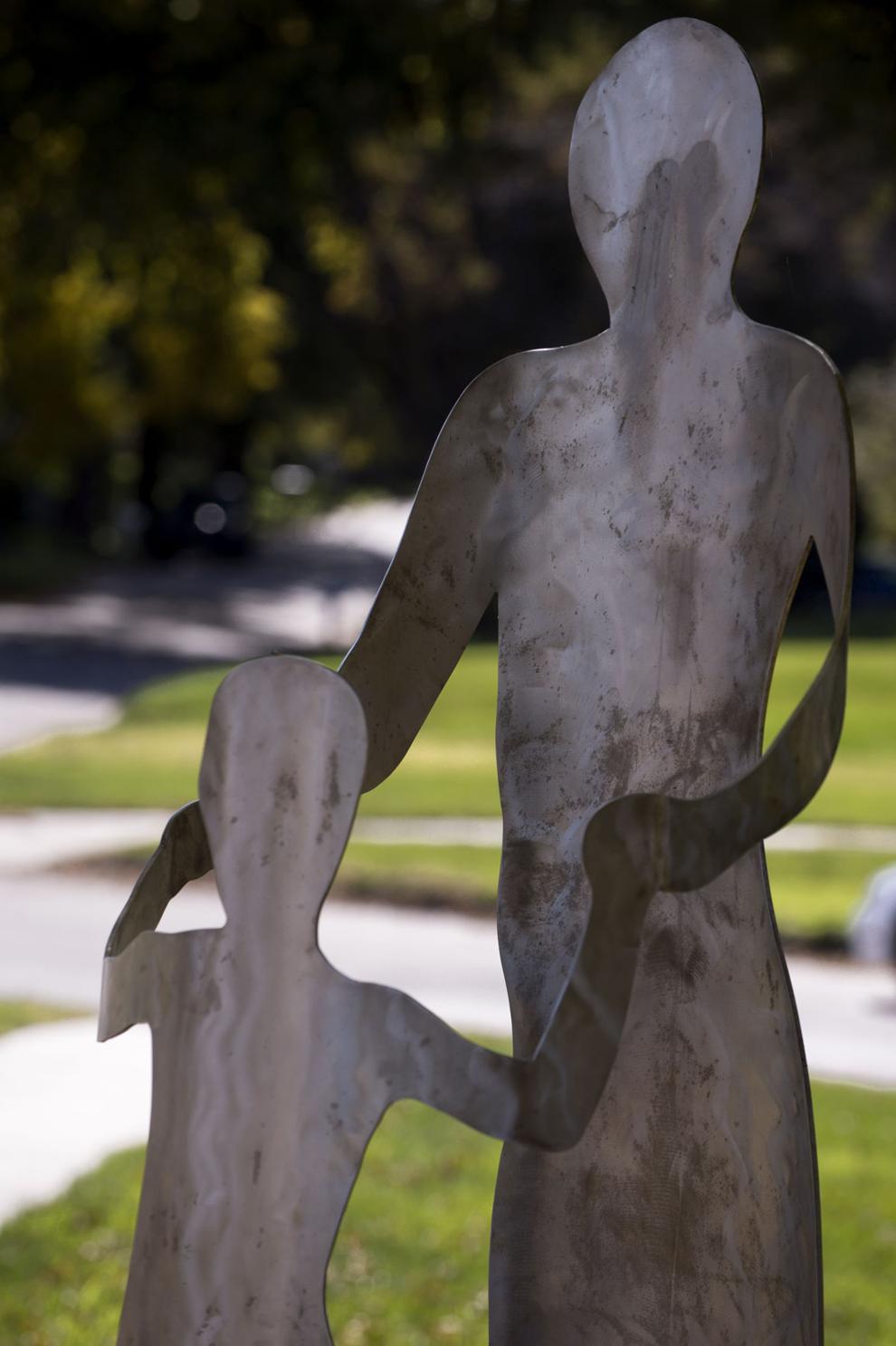 Rarin' to Ride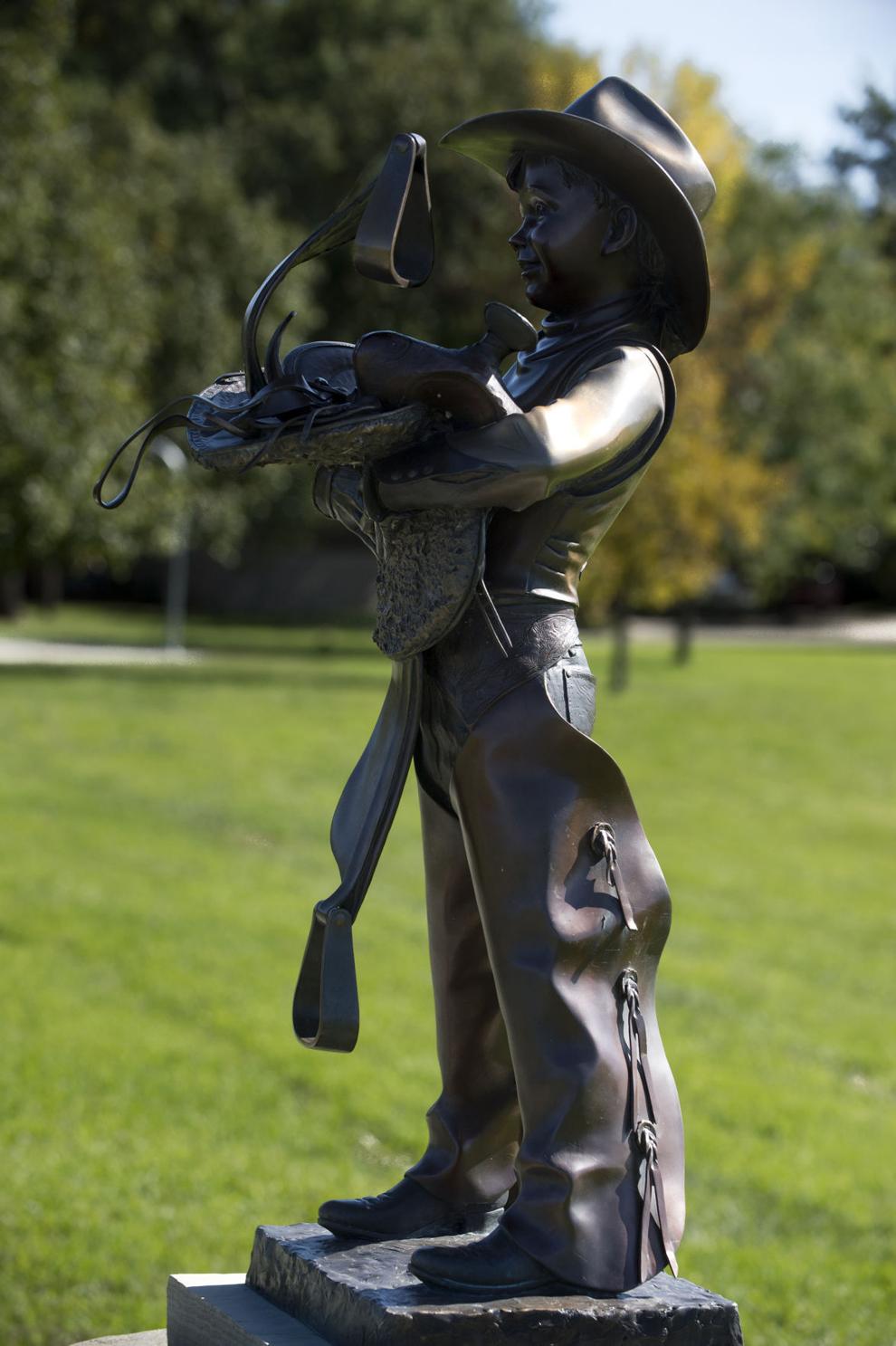 Frog Baby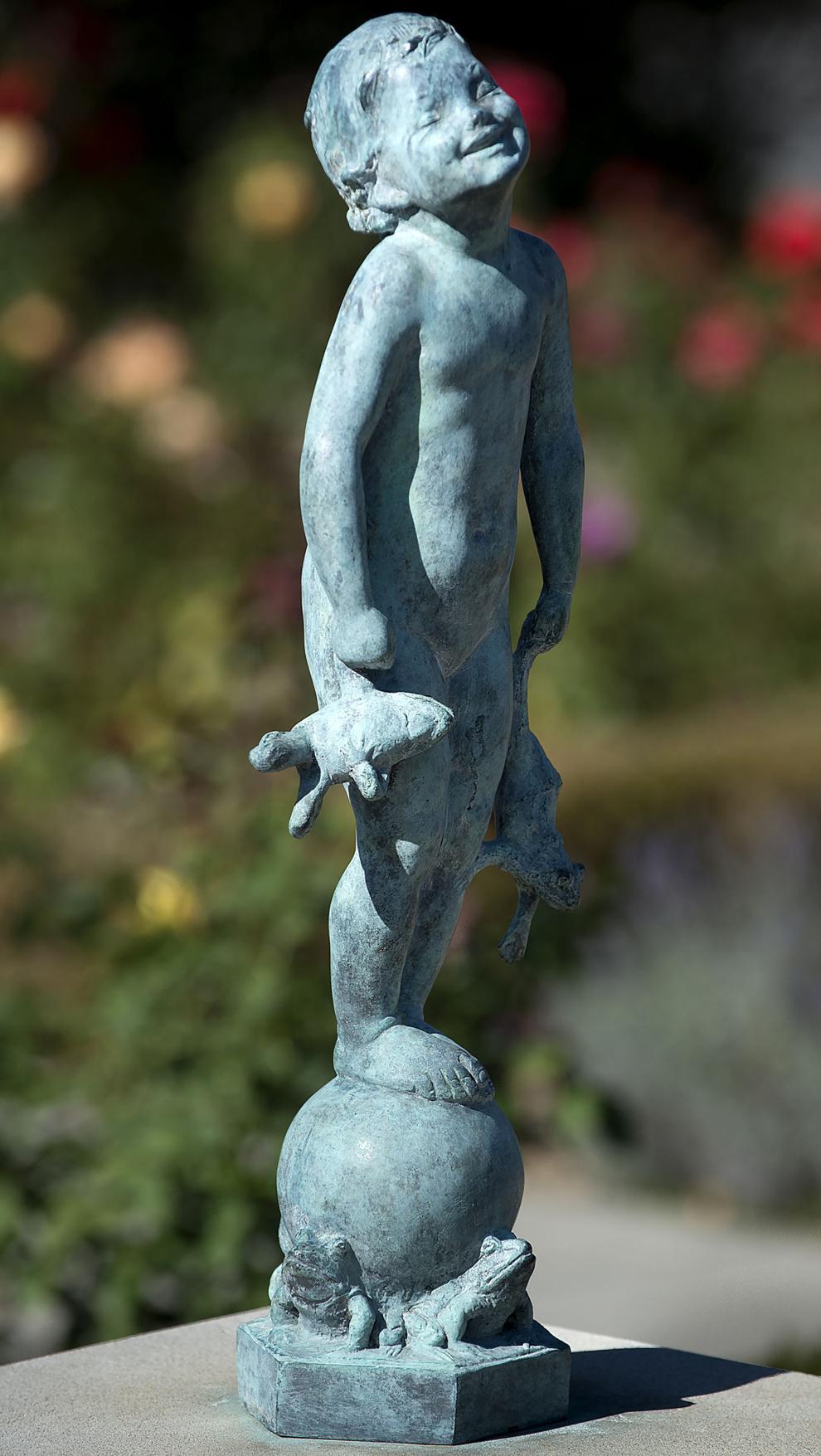 Daydreams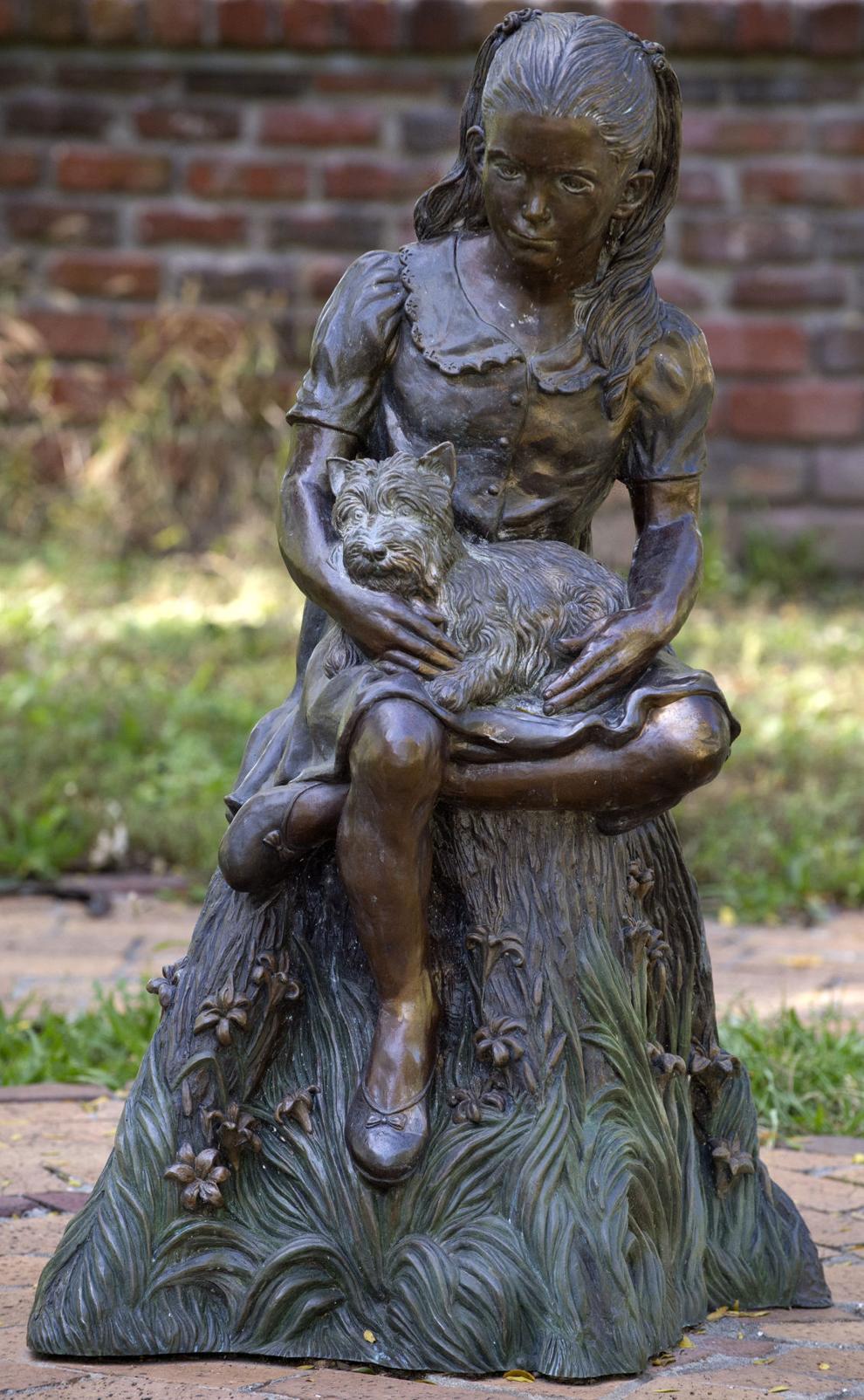 Standing Bear Sculpture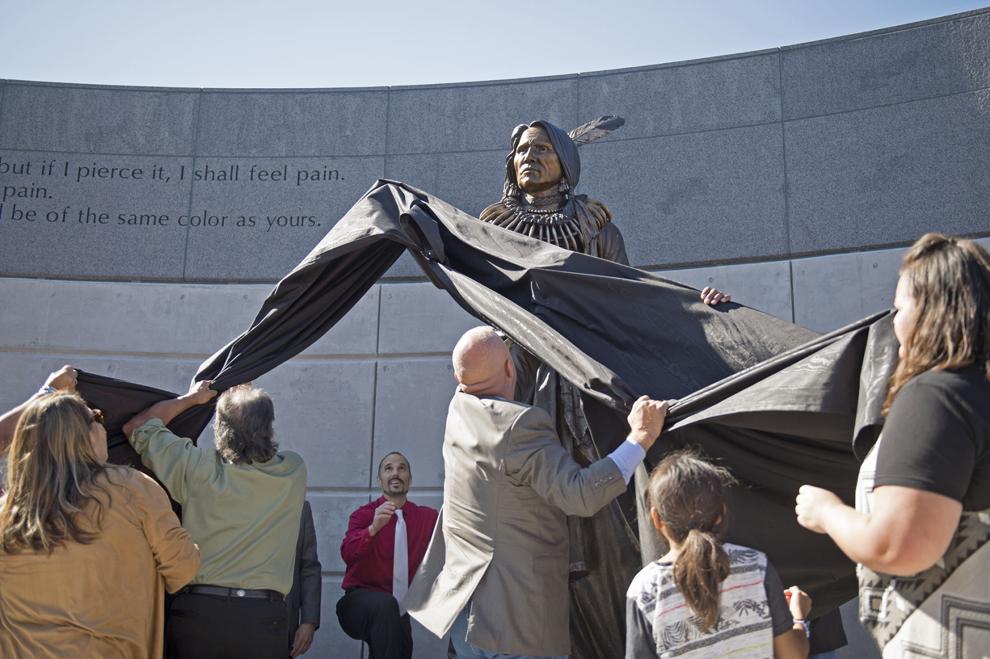 Harvest sculpture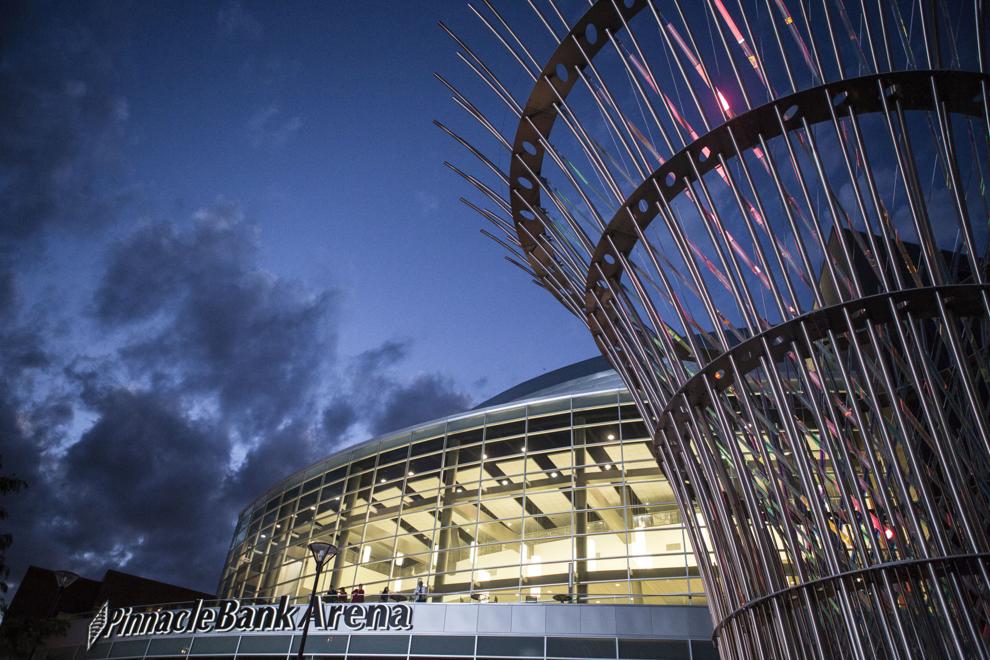 Four Seasons Terminals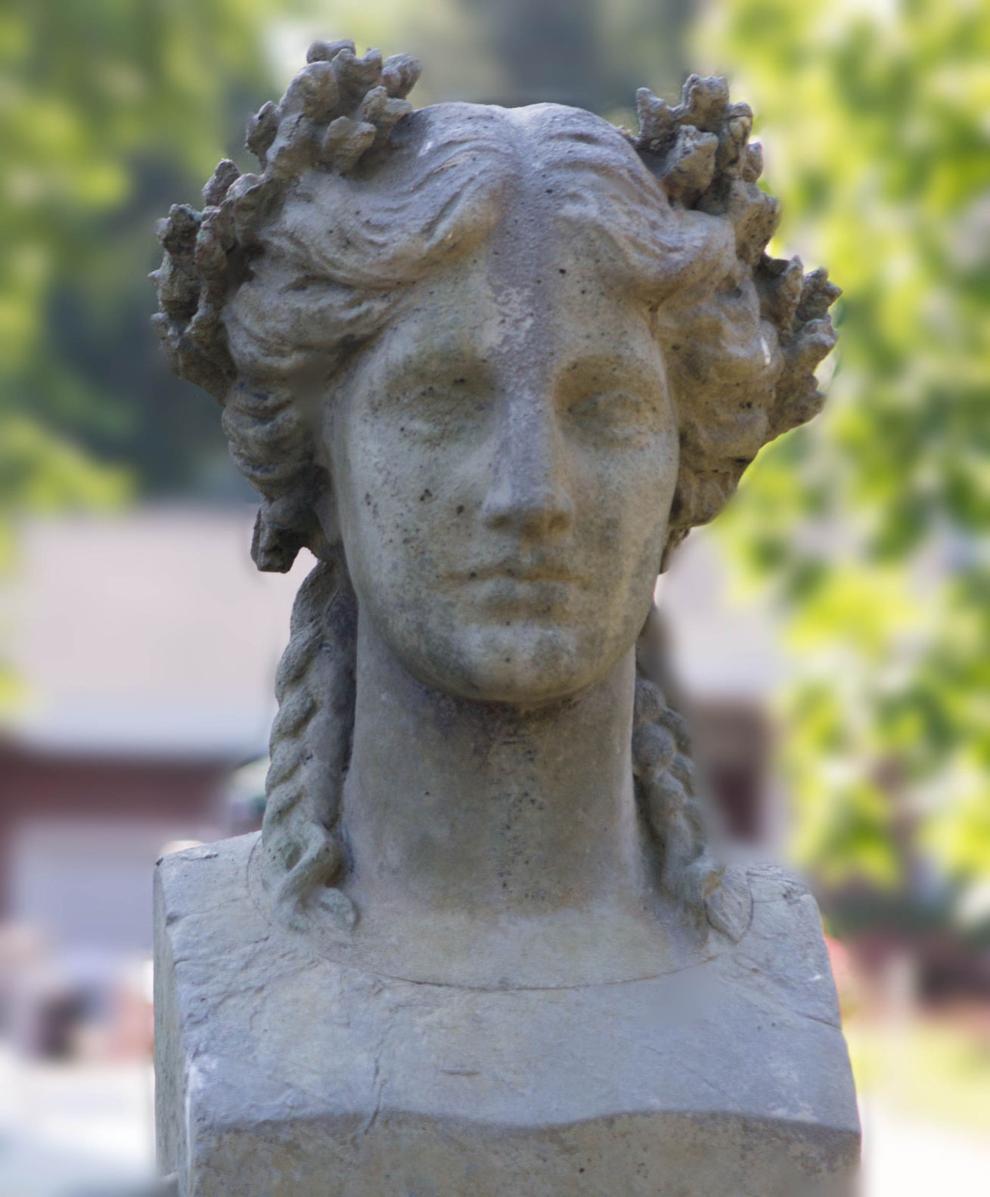 "We don't have an ocean. We don't have beaches. We don't have big rivers winding through our downtown. We don't have mountains. So in a very real sense the creativity of our built environment is more important than in places that have natural attractions."
"It is almost essential that this city be more complete and more aesthetically pleasing than others to compete with cities that have natural amenities."
Beutler said one of his goals is to demonstrate to the country that Nebraska is a wonderful place to live. He wants to change the image "of endless cornfields to an incredibly vibrant city on the Plains." 
Appreciation of the role of public art isn't partisan. Congressman and former Lincoln City Councilman Jeff Fortenberry, a Republican, talked during the recent dedication of the Standing Bear sculpture on Centennial Mall about Beutler's attention to public art. 
Beutler "has an extraordinary sensitivity to the nature of what public space ought to be. And under his tenure, you're seeing Lincoln filled out in the most extraordinary ways," Fortenberry said.
Groups help find and place artwork
Though public dollars were spent on some of the Beutler-era artwork, most of Lincoln's recent pieces came through private donations. Thirty-two of the 36 specific works owned and insured by the city and acquired during the Beutler years are donations. 
In addition, six pieces of art are on loan to the city, including five sculptures by Jim Huntington recently placed in Densmore Park, and The Vase with Five Flowers sculpture in the roundabout at North 14th and Superior streets, loaned by Lincolnites Robert and Karen Duncan. 
Beutler points out the state Capitol, with its tax-funded murals and sculptures, is an example of public art that citizens love and that attracts tourists. 
Often the criticism of the art being funded with public dollars disappears over time and those places become favorites, he said. 
The system created by Beutler includes a private committee (Lincoln Partners for Public Art Development) working with the Lincoln Community Foundation to fundraise, solicit public art and work with the city on placement. Another public committee appointed by the mayor accepts the art and makes sure it is appropriately placed.
This system assures quality of work and of appropriate placement, and has become a model for other cities, said George Neubert, retired director of the University of Nebraska-Lincoln's Sheldon Museum of Art. 
Having a committee that looks at quality and placement is so much better than what Neubert calls the "plop art of the 1960s."
That is art acquired by various agencies, then just "plopped down," with no thought to maintenance or to long-range consistency, he said. 
"There were a lot of bad things that got badly placed," Neubert said.
"I think early on, the mayor realized that public art could be an important component of making Lincoln special. I don't think anyone had to convert him," Neubert said.
Neubert, who works with the city and Lincoln Partners for Public Art Development, said he detected no strong personal taste exhibited by the mayor, one way or another, in the selection of public art, except quality.
"We have done abstract work. We have done figurative work. But quality is one thing he has always insisted on."