For the first time as part of a public art exhibition in Lincoln, the Serving Hands project includes a smaller traveling display.
The "little treasures," which are life-sized hands compared to the 6-foot sculptures placed around town, have been very popular, said project director Liz Shea-McCoy. 
The traveling exhibition of 12 hands will be displayed in seven venues around Lincoln. It's at Bryan West Campus, 2300 S. 16th St., beginning Monday through July 8, when it will move to the state Capitol. It will also be shown at the Nebraska State Fair in Grand Island from Aug. 23 to Sept. 2.
The entire project is sponsored by Campus Life, which is celebrating its 50th anniversary. The goal was 50 sculptures of hands, which represent the Campus Life mission to assist and offer grace and hope to young people in Lincoln and the surrounding area.
Patrons were asked to contribute $5,000 to finance the manufacture of the 3D sculptures and provide a $500 artist stipend and pay for artist supplies. Thirty-nine sculptures were sponsored, so to surpass the goal of 50 an additional 12 small-scale models were created, Shea-McCoy said.
Like the larger sculptures, the smaller ones will be auctioned individually. Bidding for the smaller sculptures begins on Oct. 24 as part of a silent auction and event at Pinnacle Bank Arena, where many of the artists will gather to talk about their artistic process and the inspiration for their sculpture's design before the live auction of the larger sculptures on Oct. 25.
The Oct. 24 event will include activities for families and a book about the project will be for sale.
Project brochures, which include a map of all the sculpture locations, including where to find the small sculpture exhibit, are available at the Visitors Center at Lincoln Station, 201 N. Seventh St., or at UNL's Dairy Store on East Campus. The listing was also included in the June 2 Lincoln Journal Star.
See more photos of the Serving Hands public art display:
1. Look at This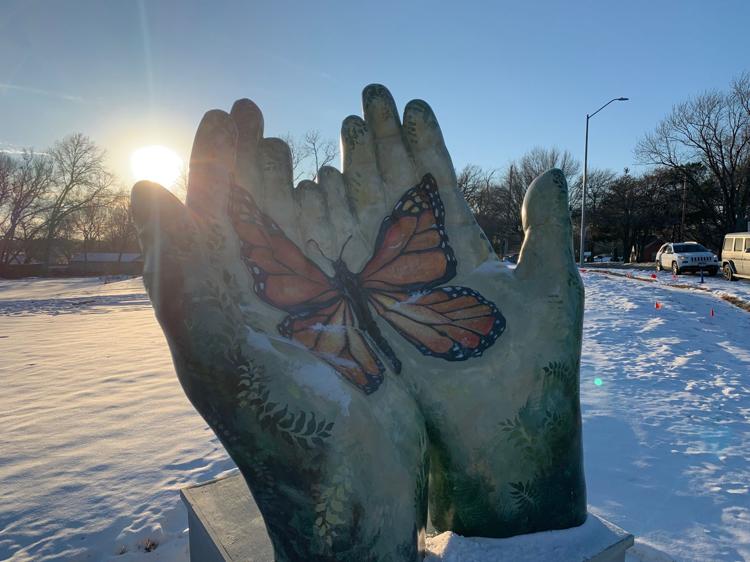 2. Into the Sun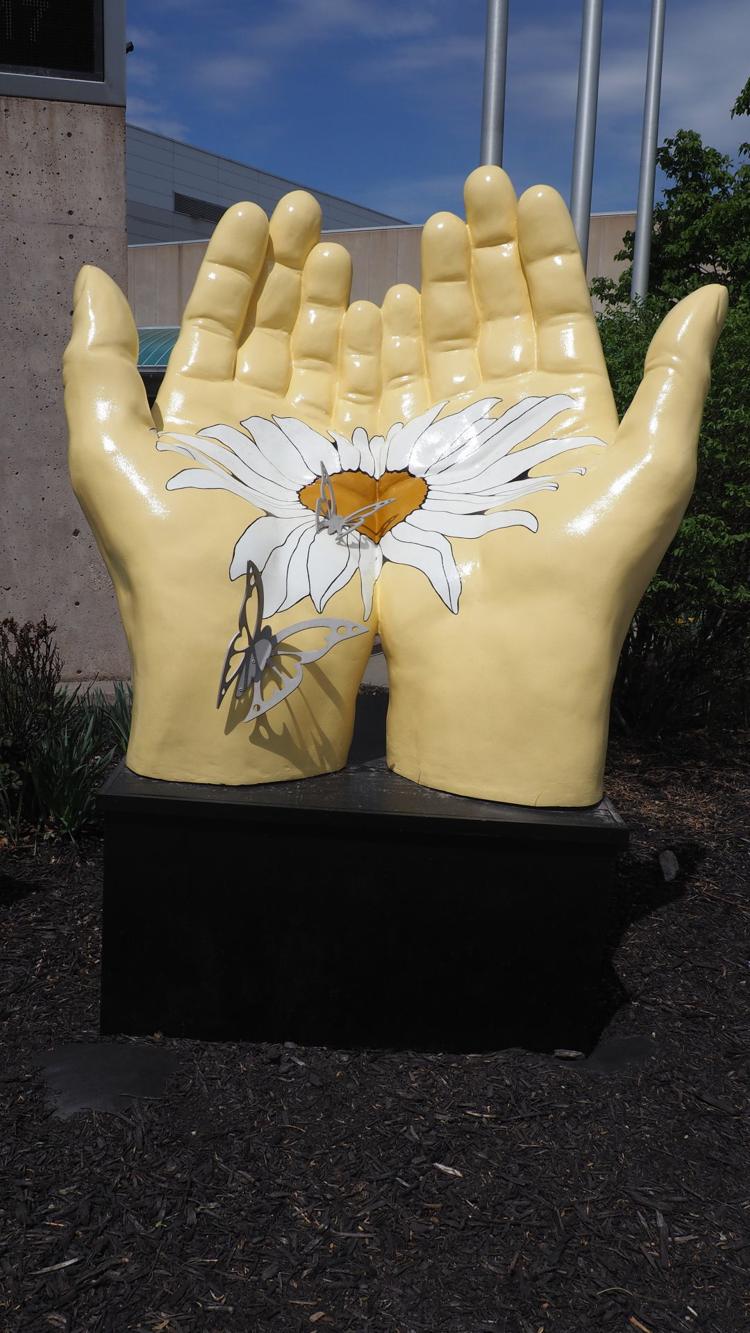 3. Catch and Release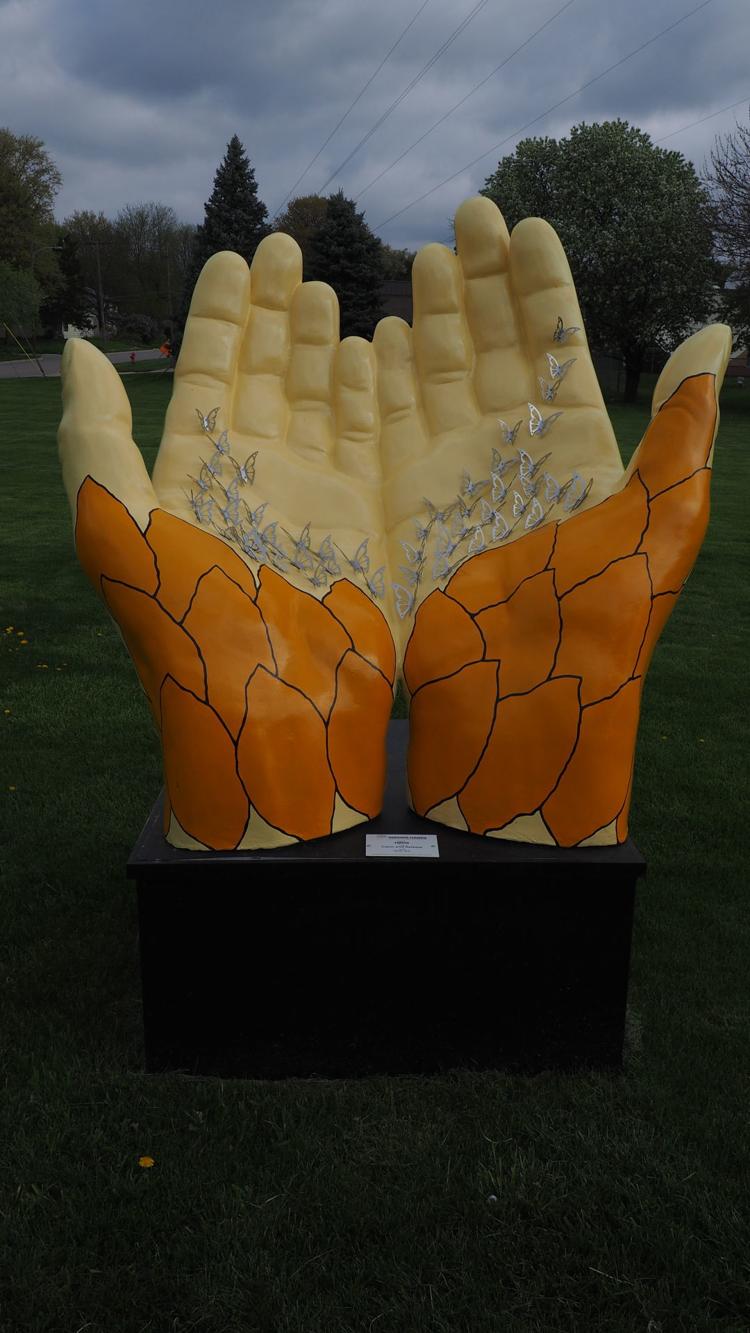 4. Beauty from Ashes: Ellie and Kylene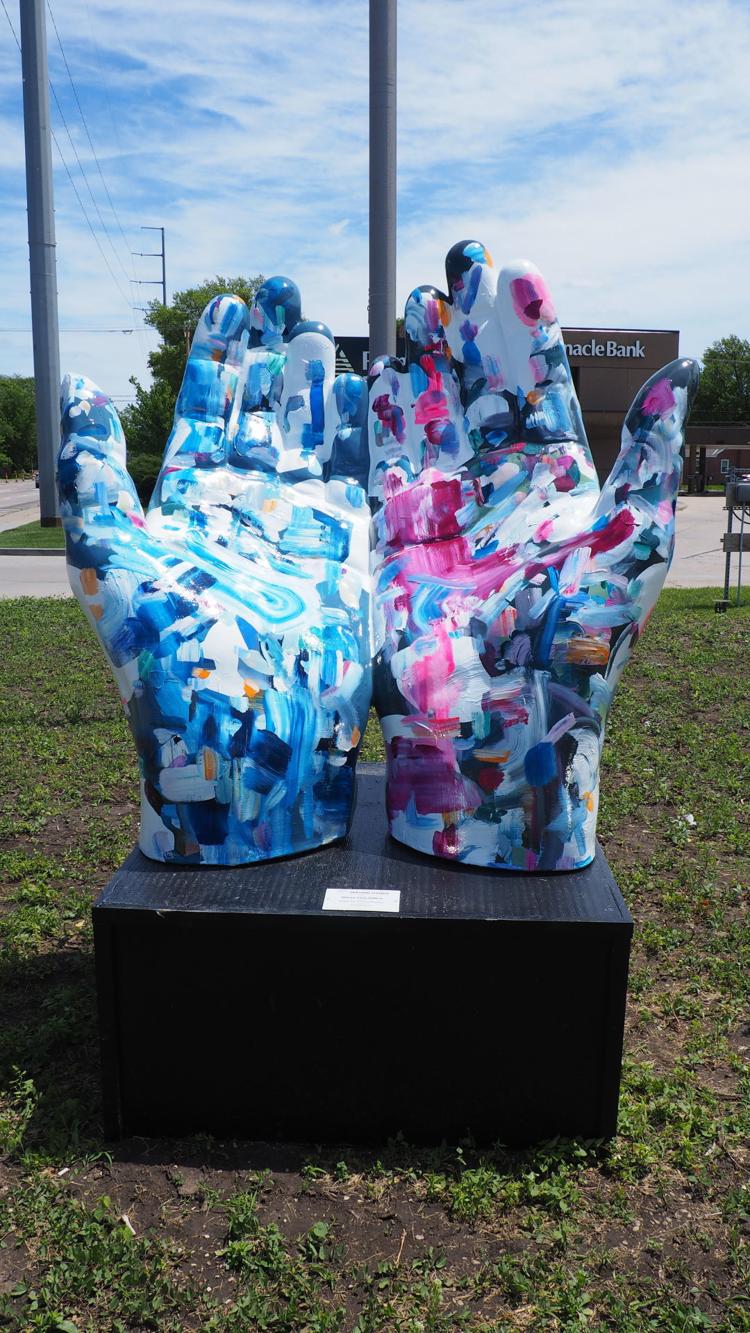 5. Spiderman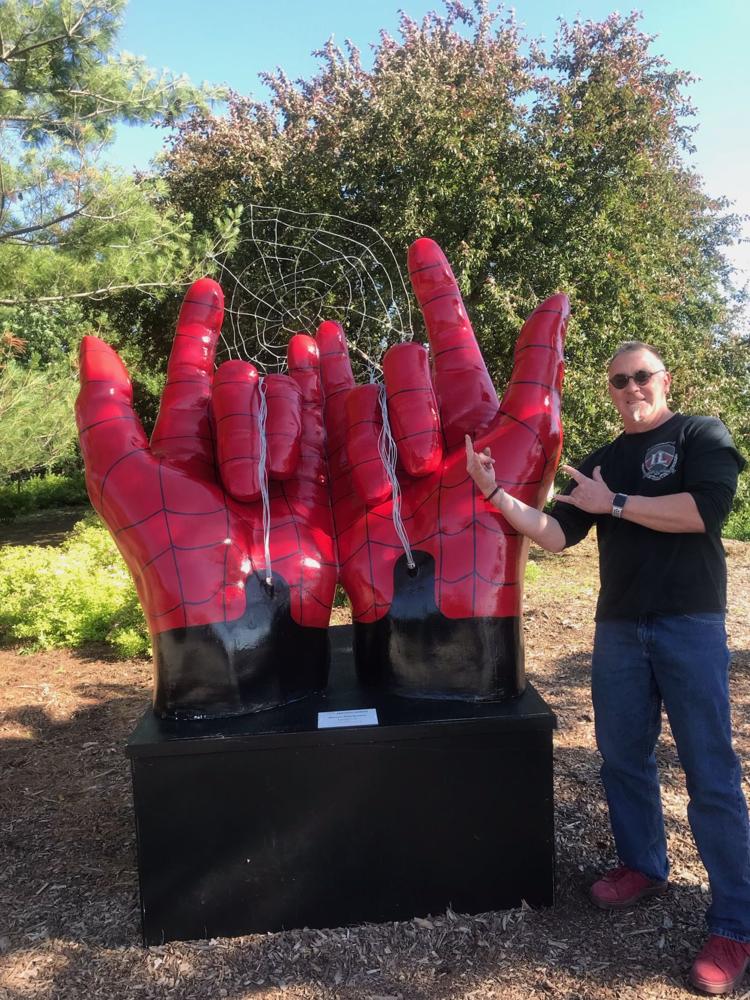 7. My Child, I Give You the Moon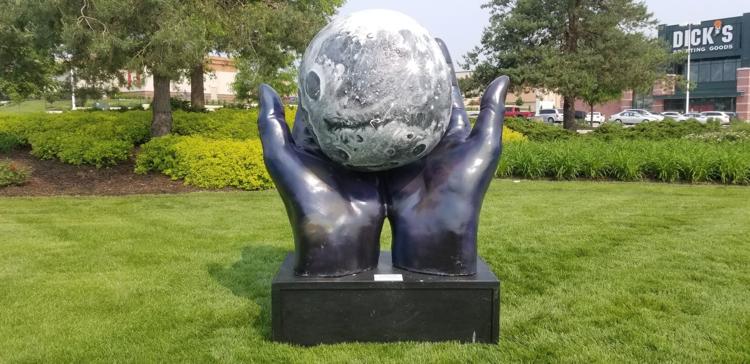 8. You Raise Me Up.....Grow Nebraska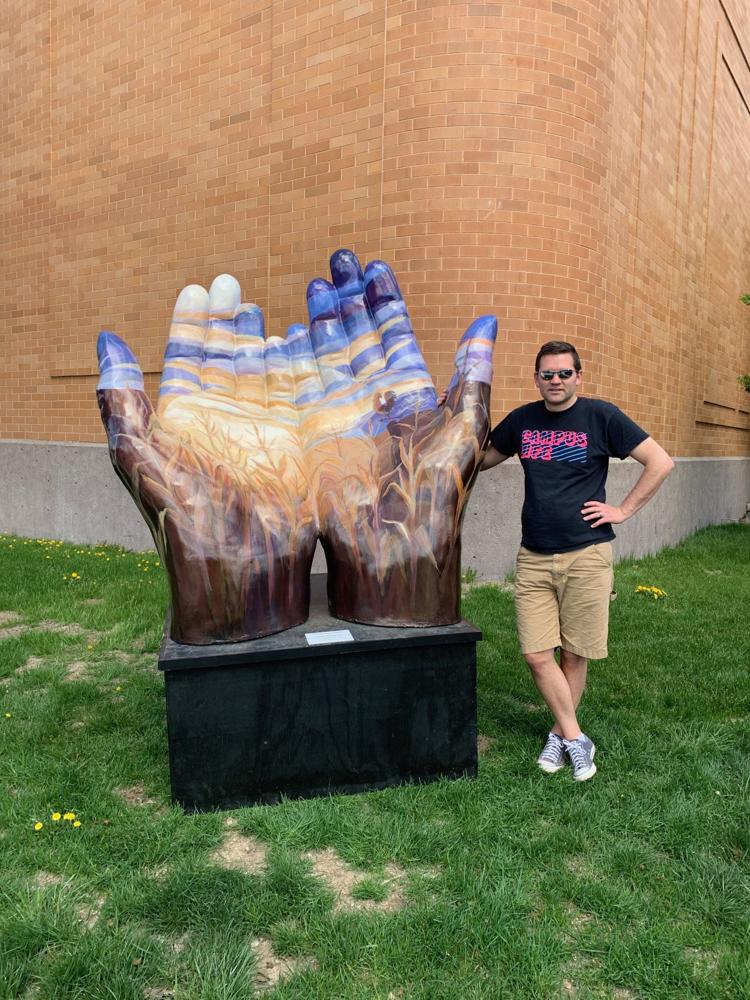 9. Music Inspires Love ~ Love Inspires Music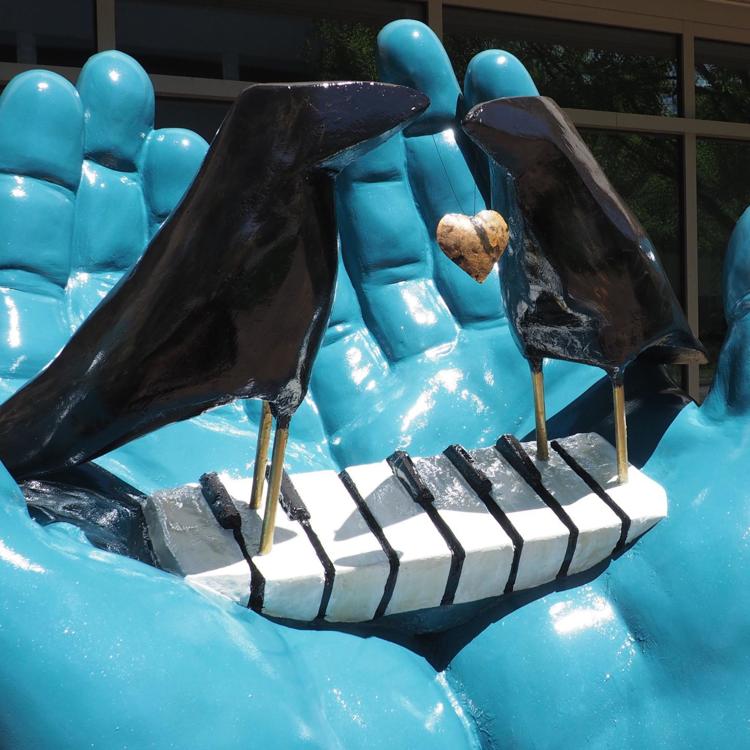 10. Nurture and Protection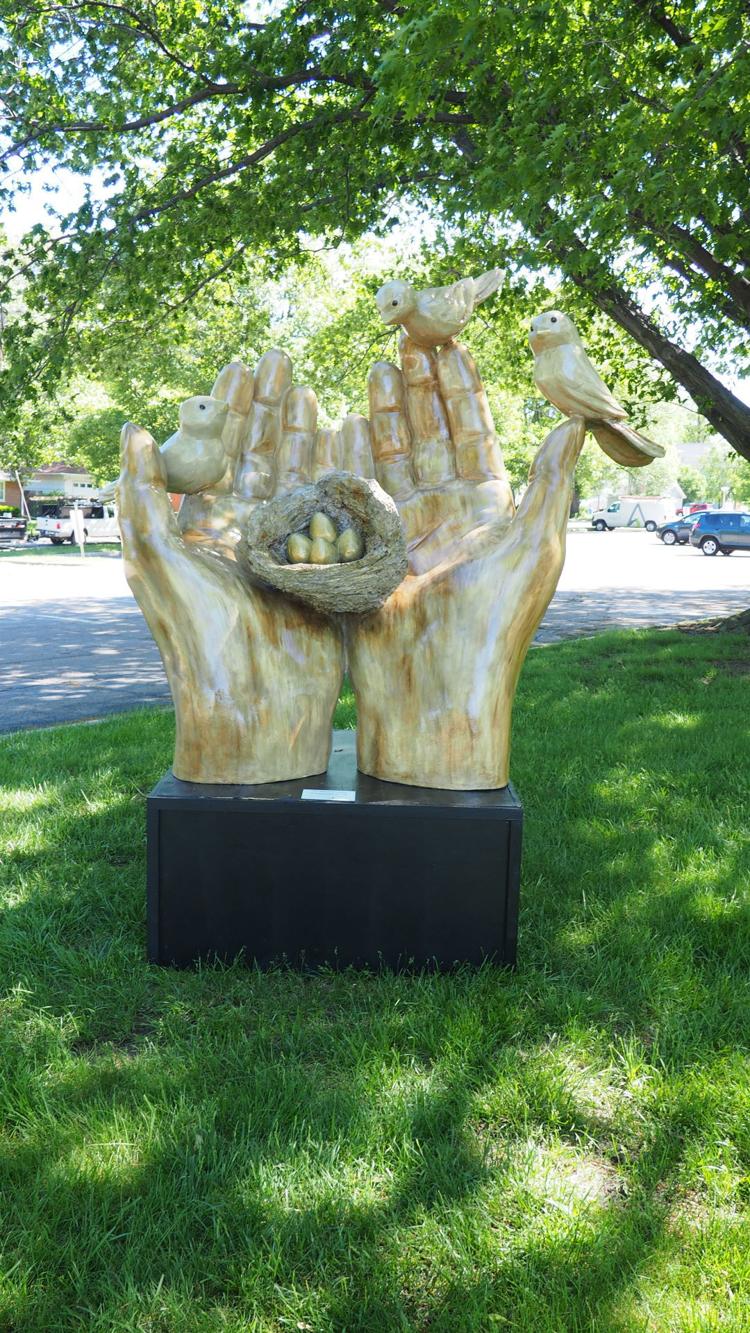 11. Roar of Crowd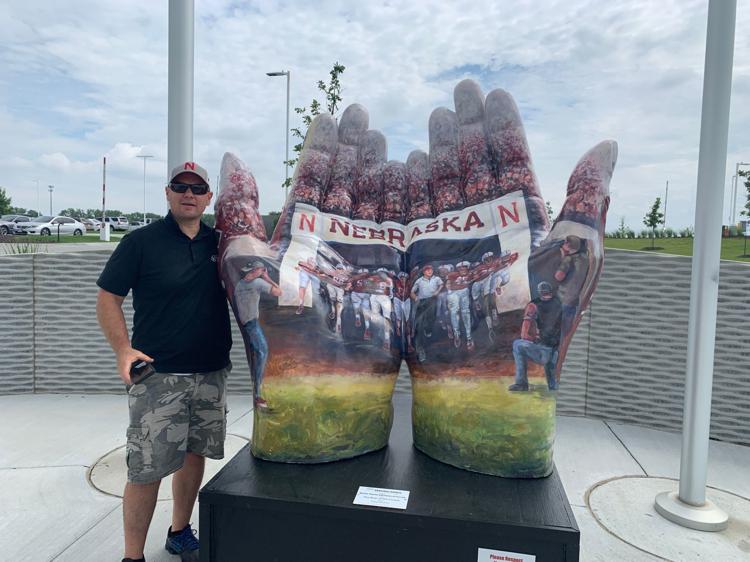 11. Roar of Crowd (back view)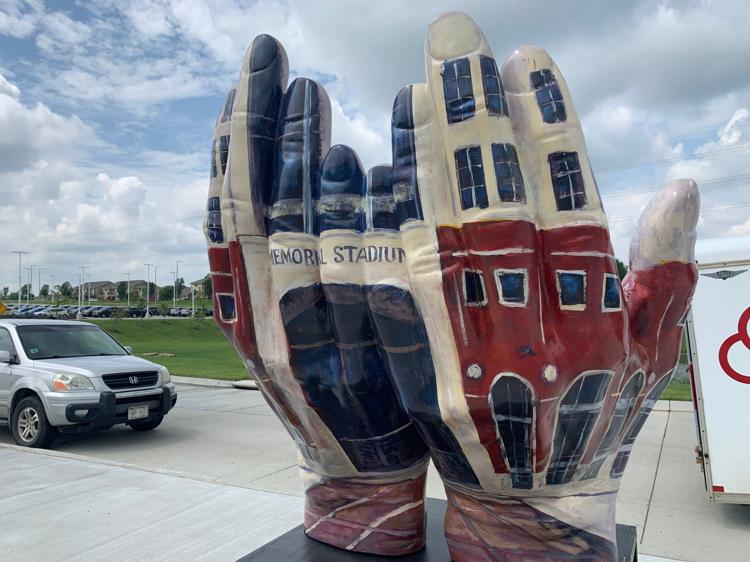 13. Flag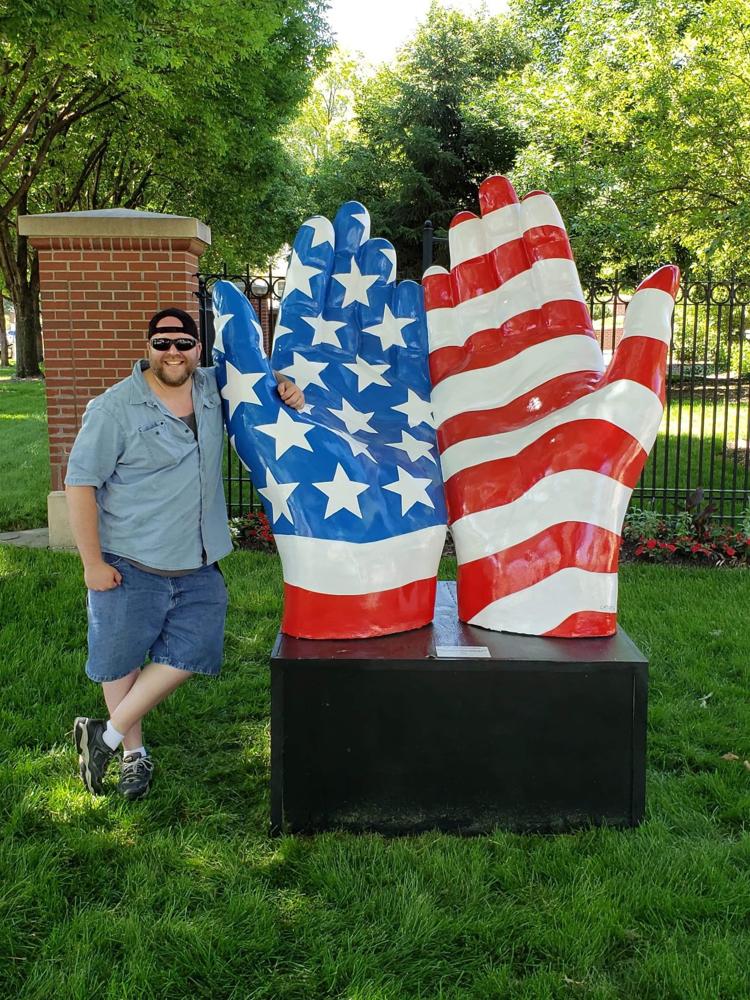 14. A Precious Bird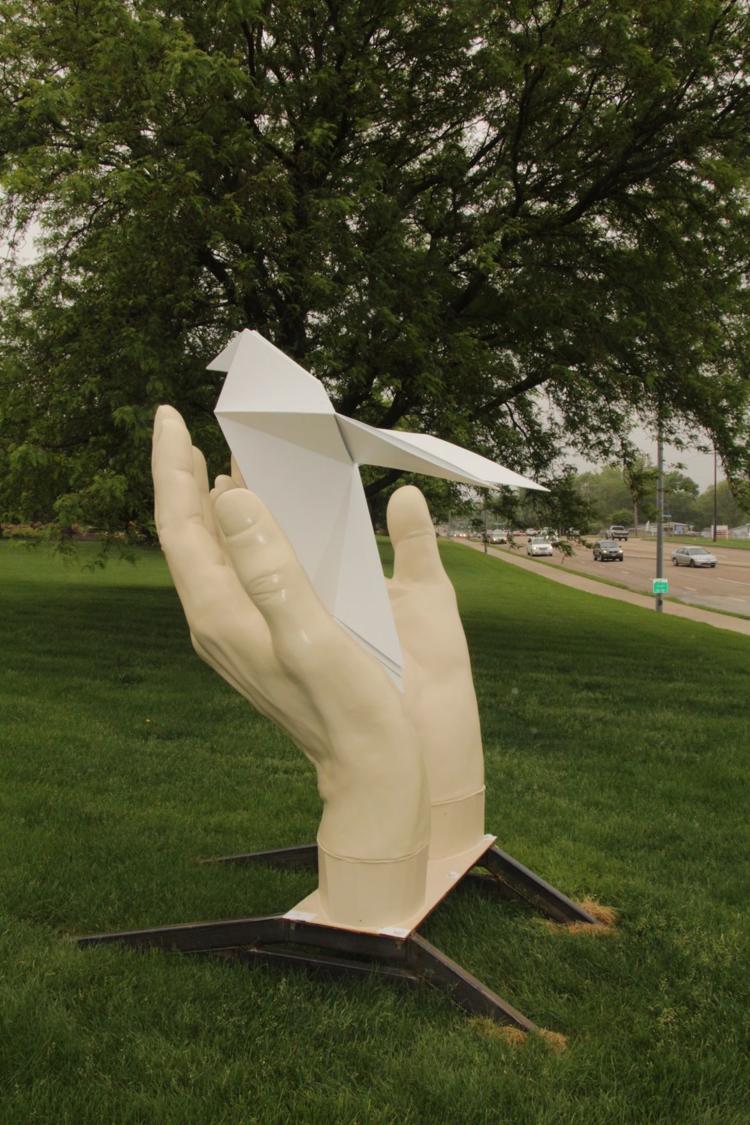 15. The Starry Night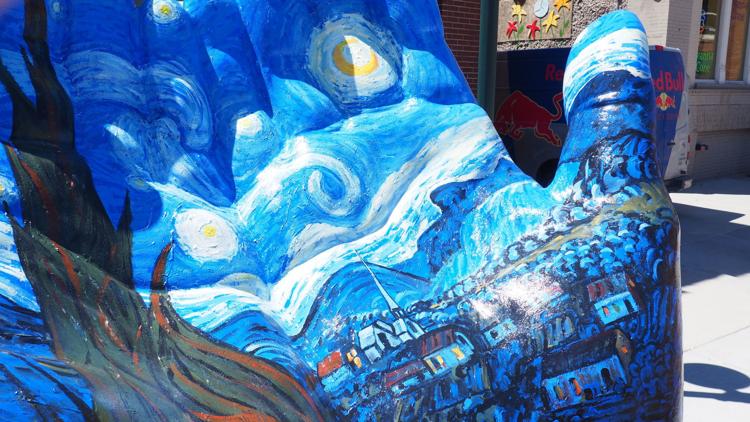 16. Patchwork Fields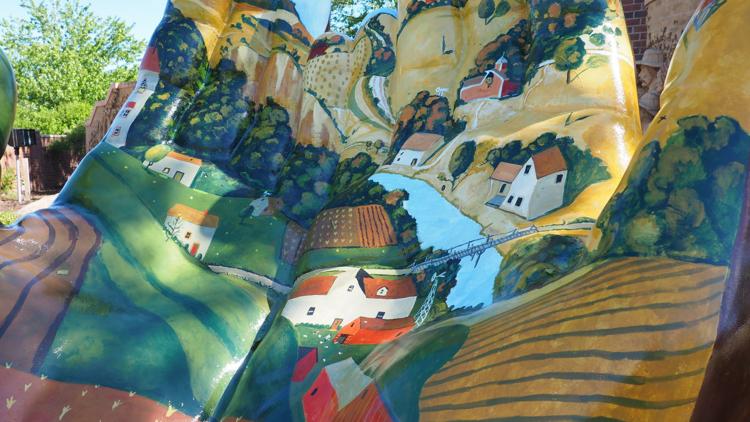 17. Serving Bones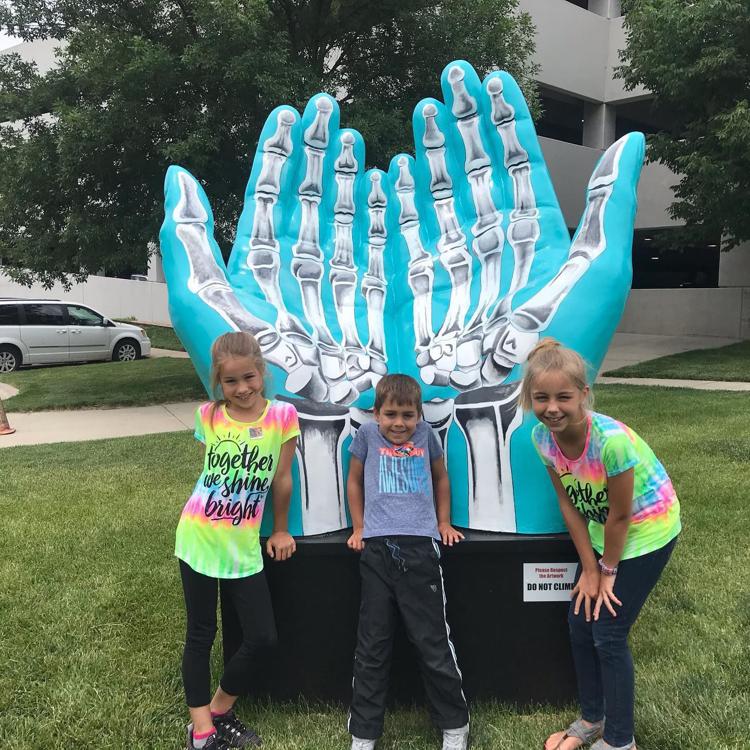 18. Enchantment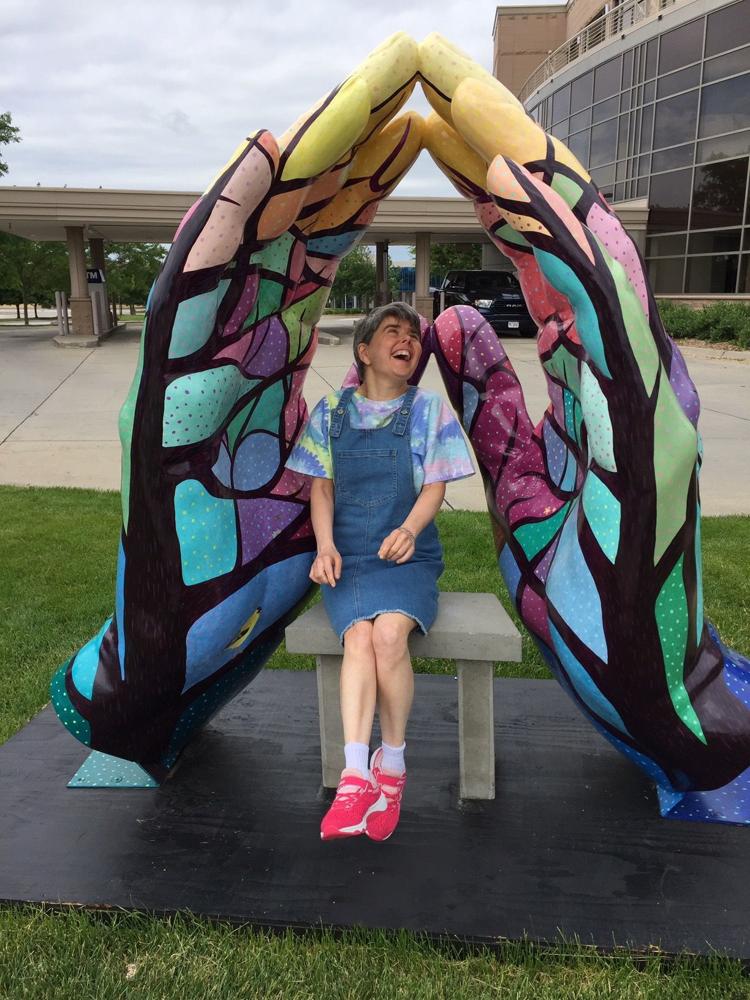 19. Flowering Hands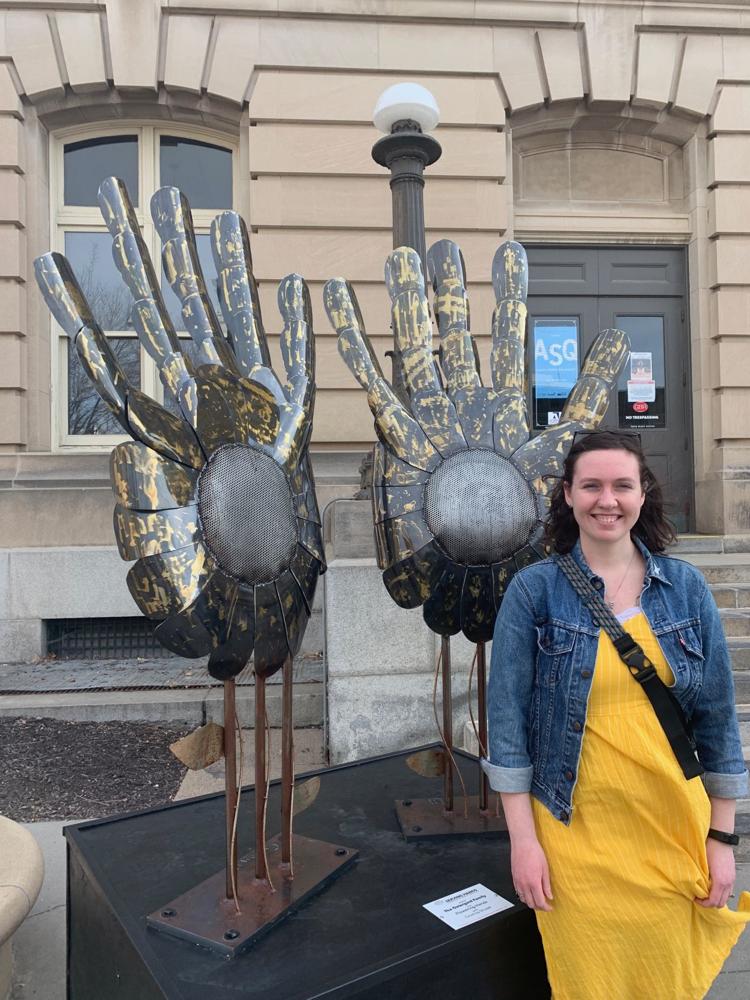 20. By the Light of the Moon
21. Stronger Together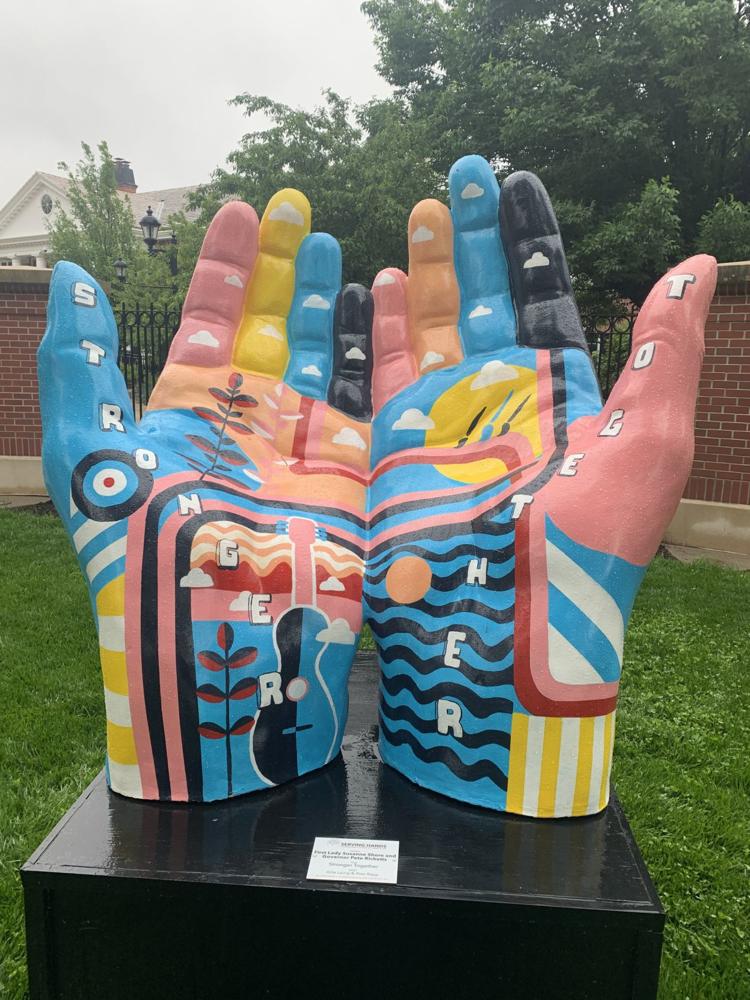 22. Perspective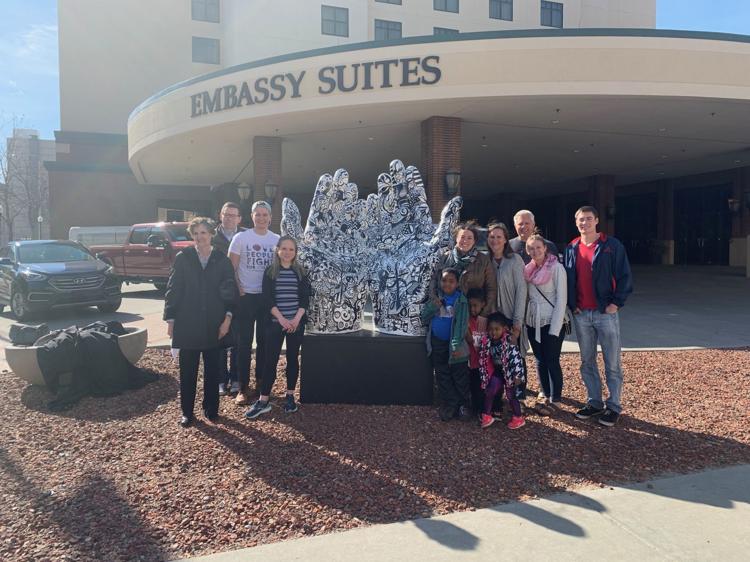 22. Perspective (back view)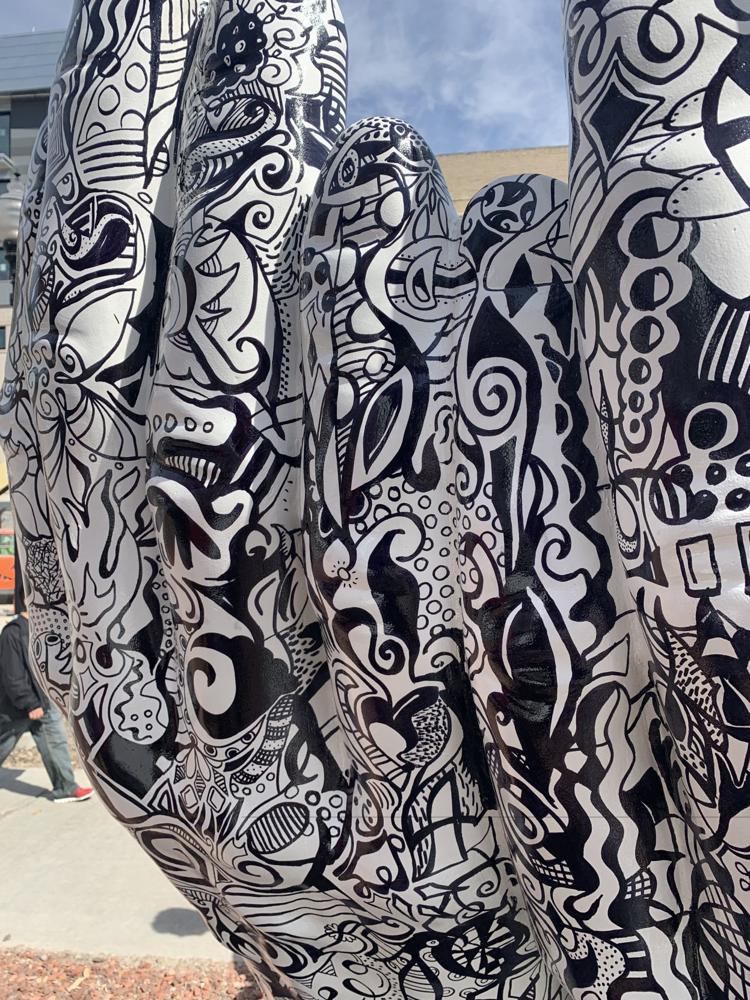 23. Supported by Grace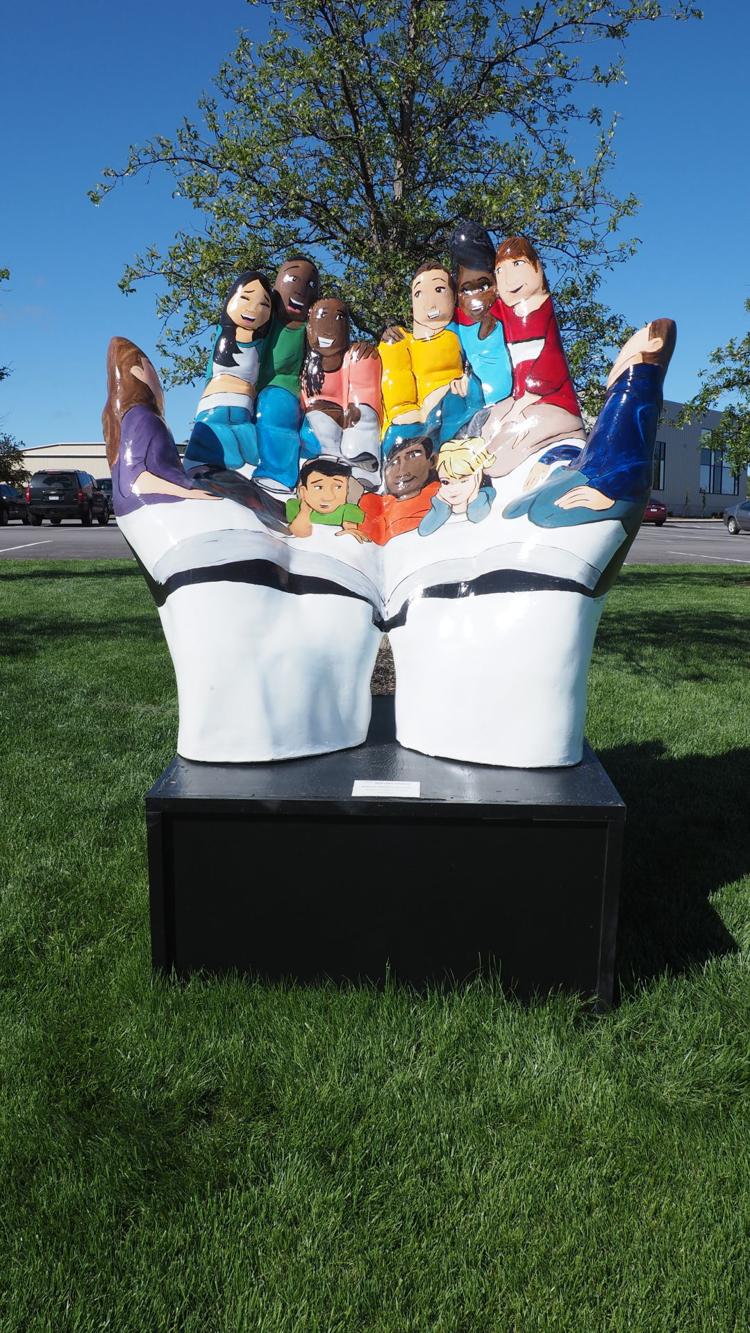 24. Climbing Rose - High Aspirations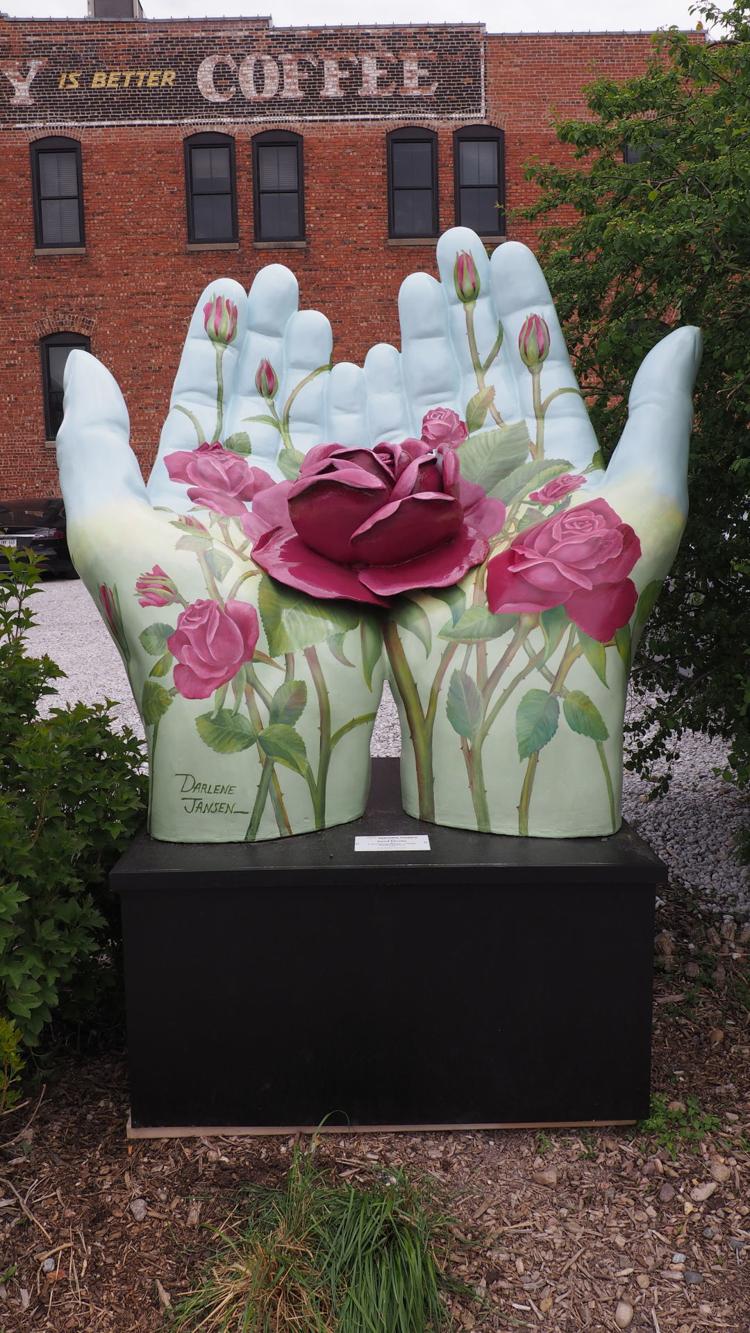 25. Monarch Butterfly - Metamorphosis of Life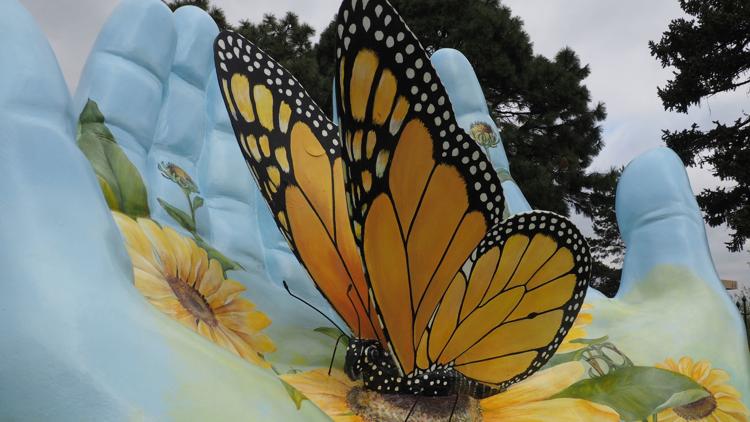 26. Haymarket Warmth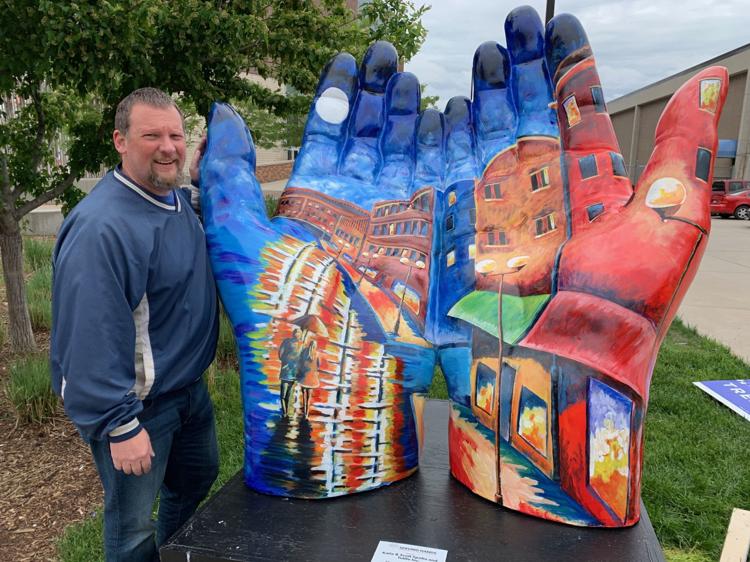 27. Catch a Falling Star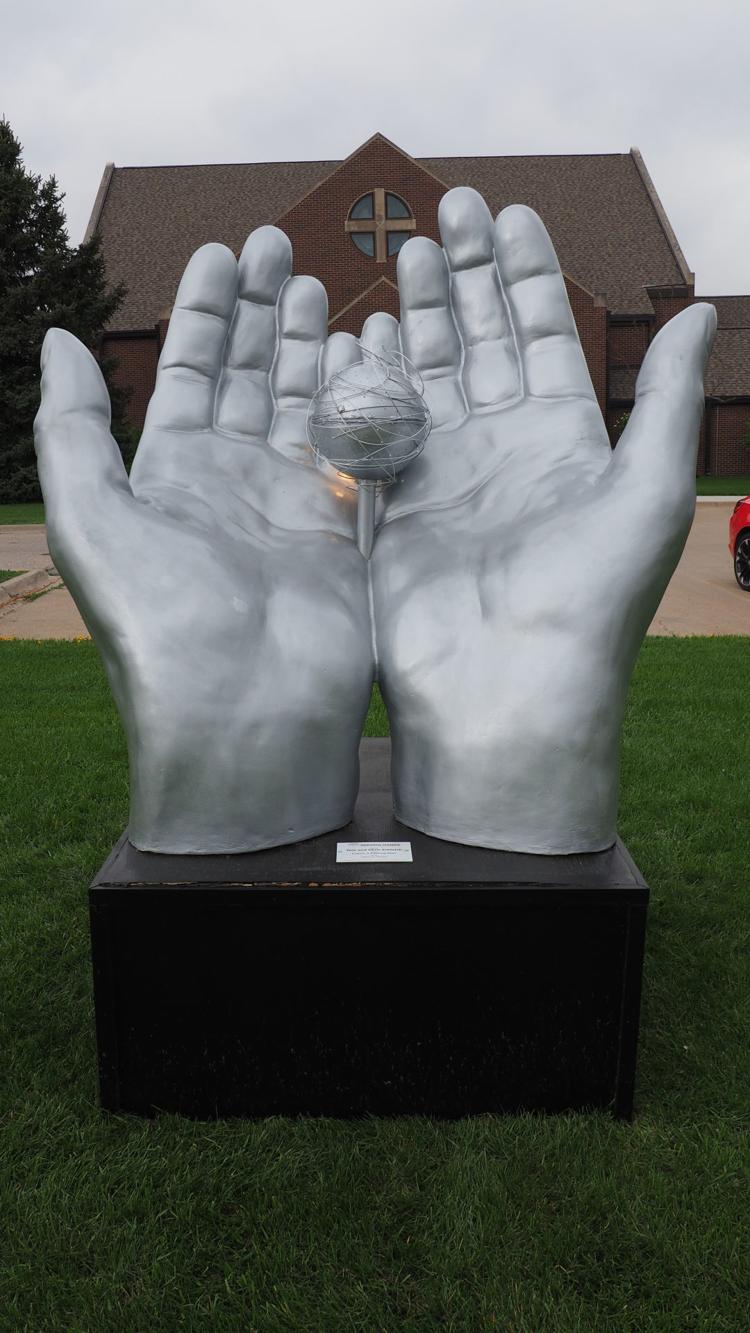 28. In His Hands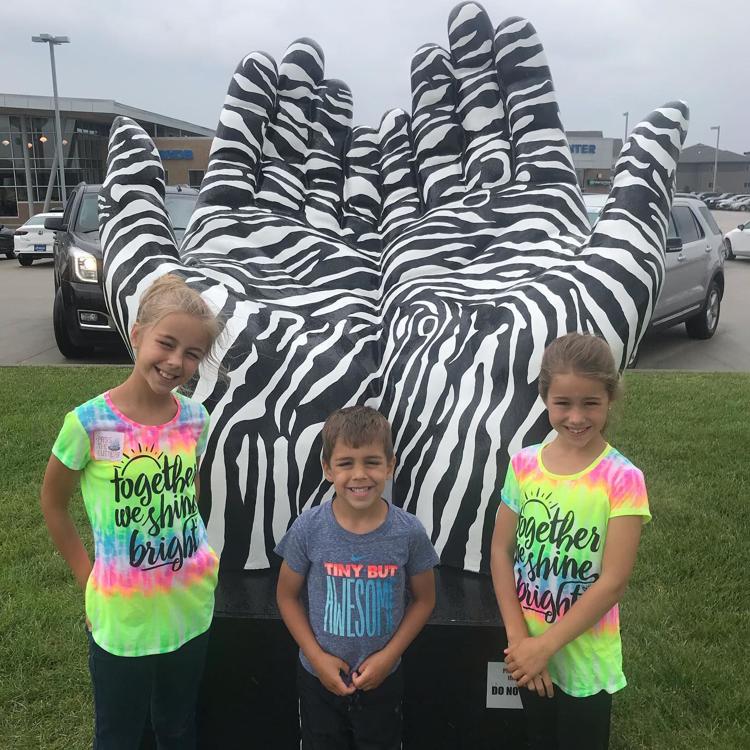 29. Dreamer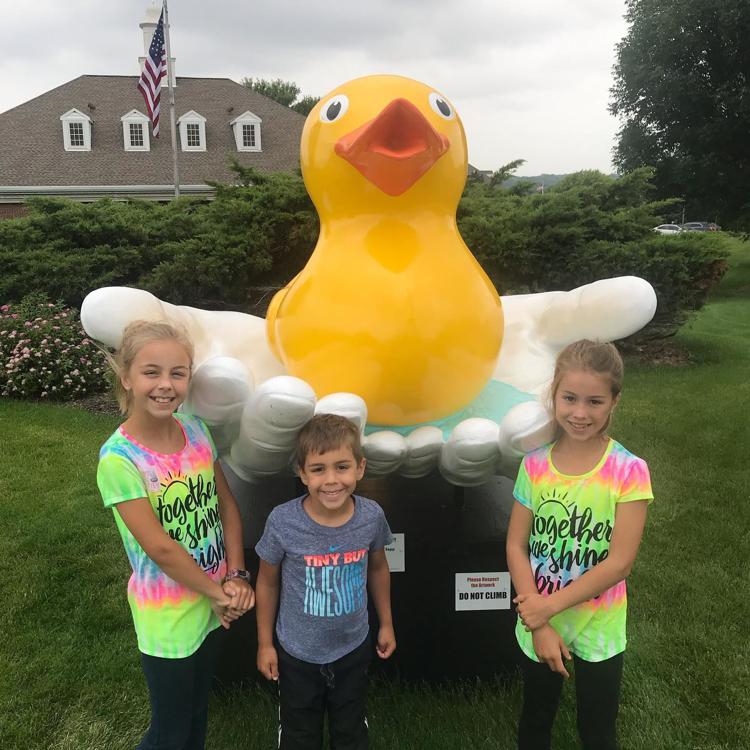 29. Dreamer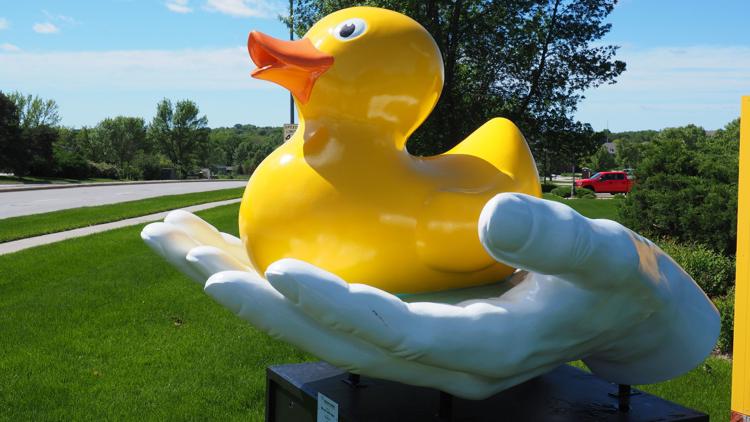 30. Platte River Sunset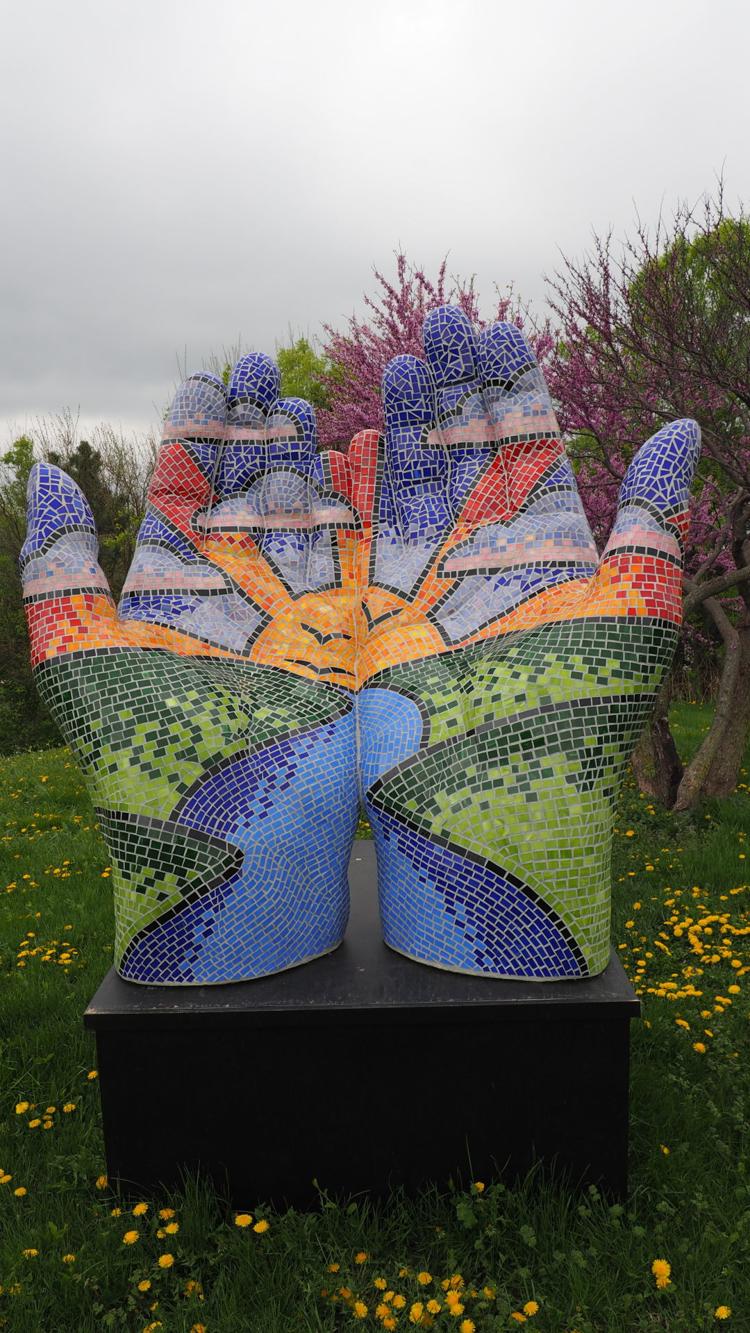 30. Platte River Sunset closeup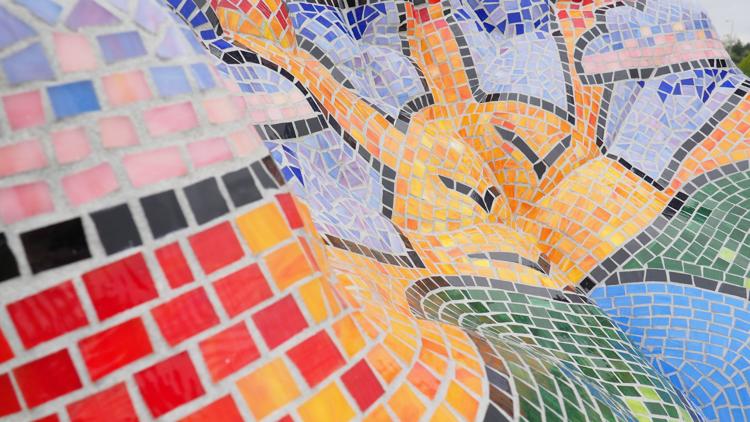 31. You Did for Me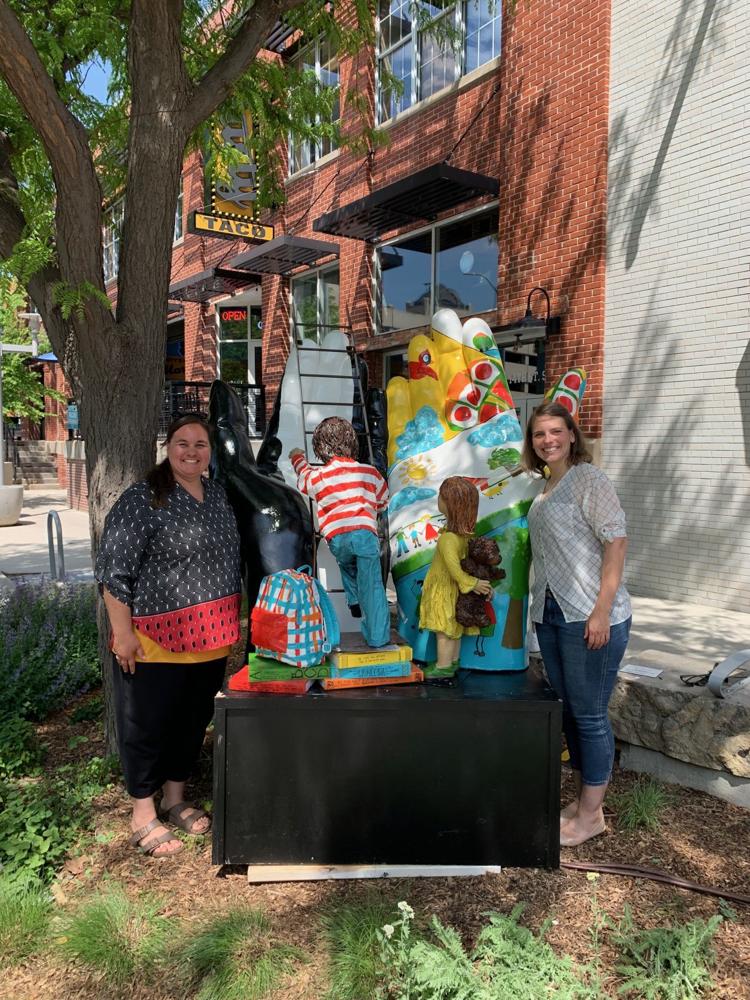 32. Black Keys - White Keys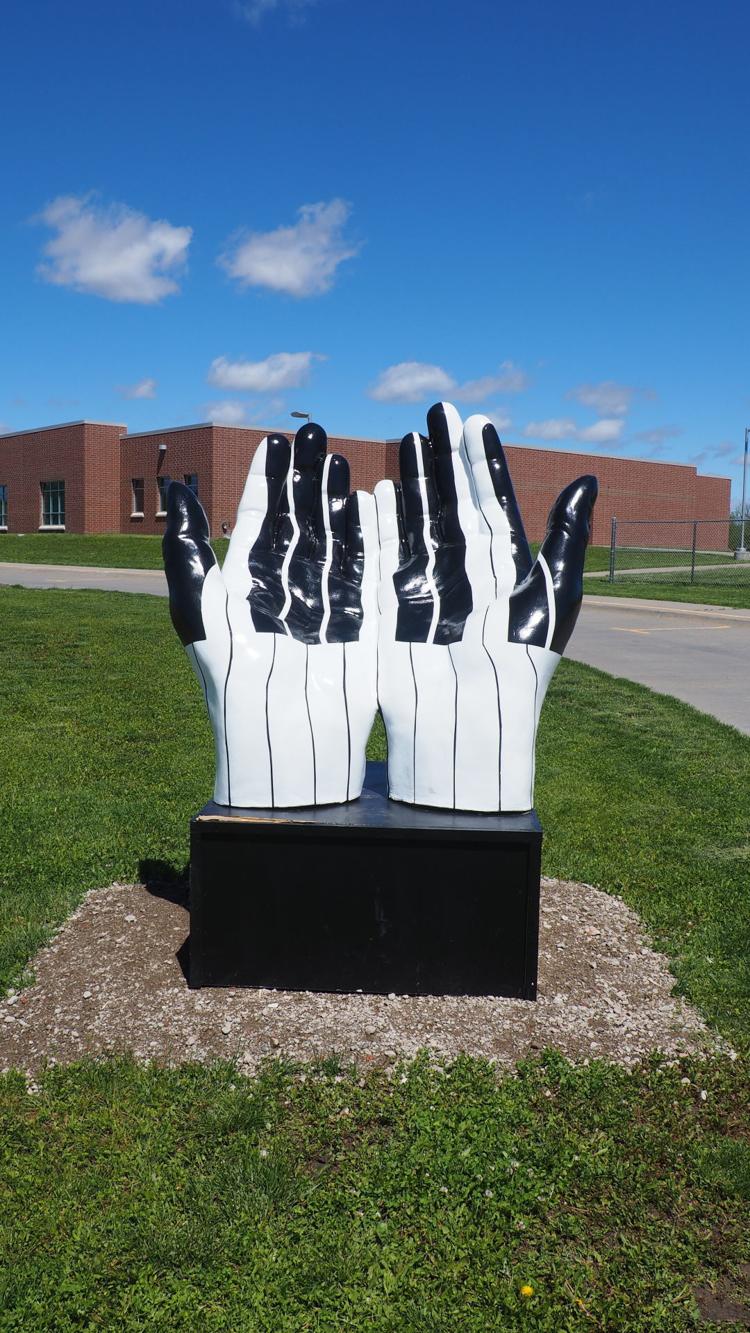 33. Garden of Glory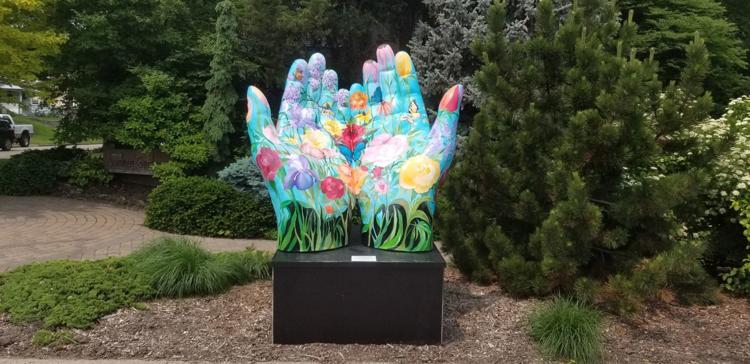 34. The Cost of Freedom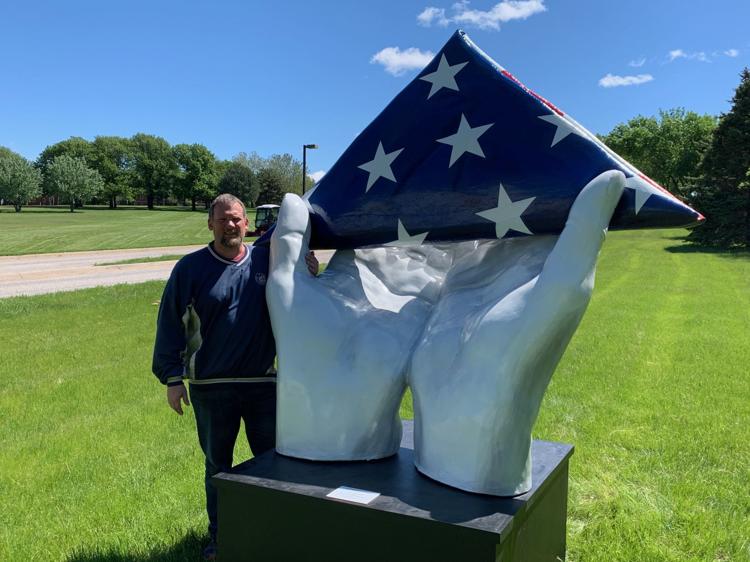 35. Reach for the Stars From the Heart of Nebraska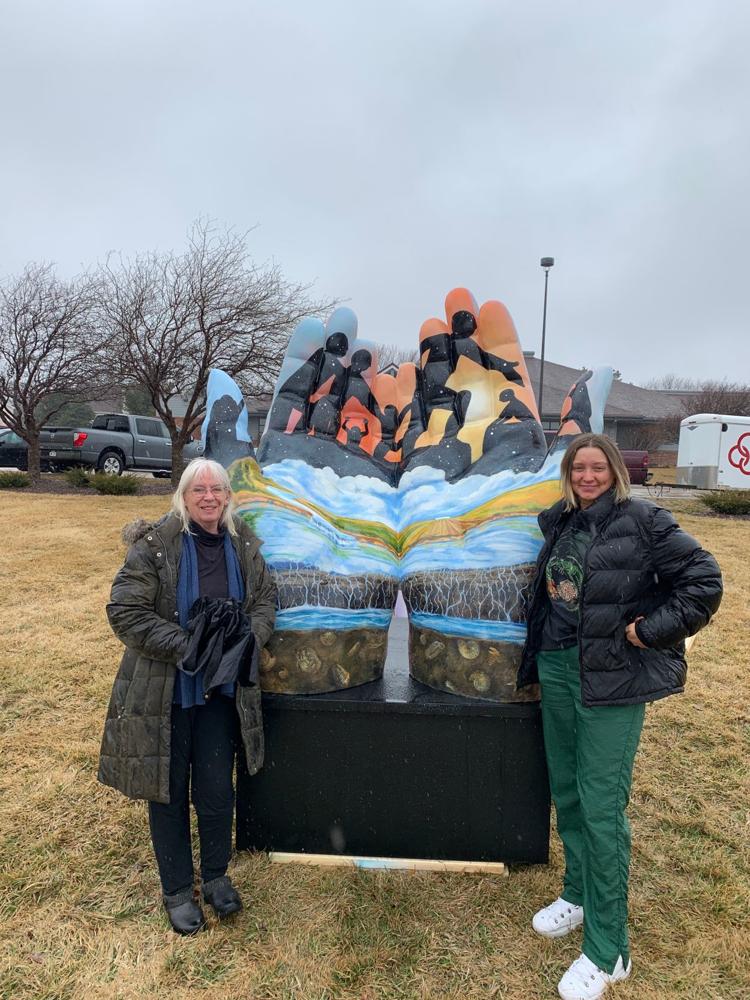 36. You Are the Potter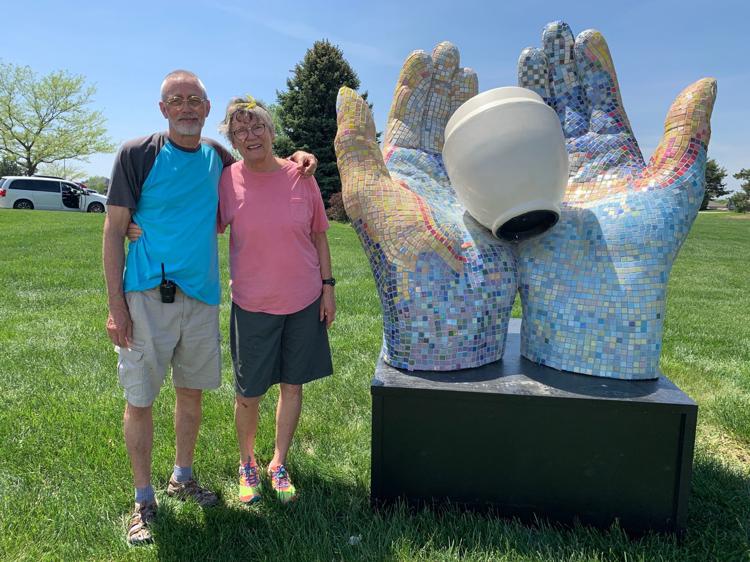 37. The Mark of a Great Nation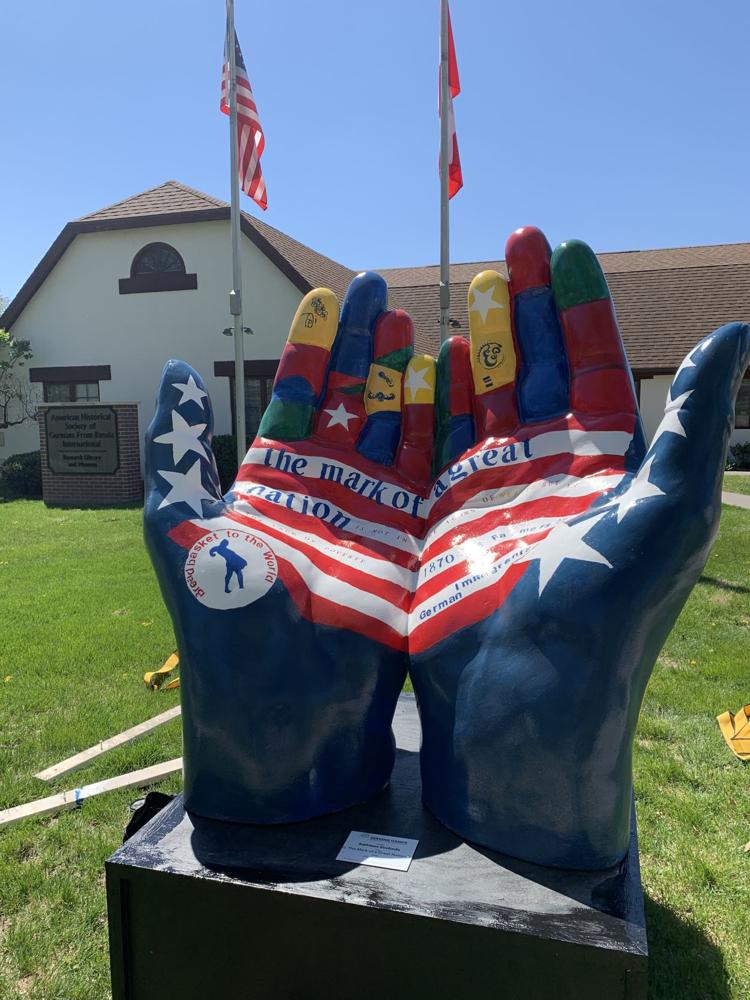 38. The Light of Hope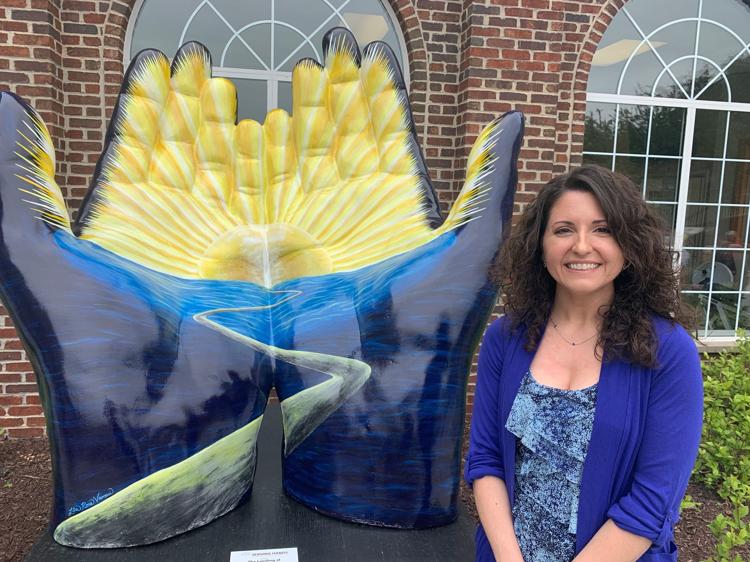 39. Serving Hands Reflect Helping Hearts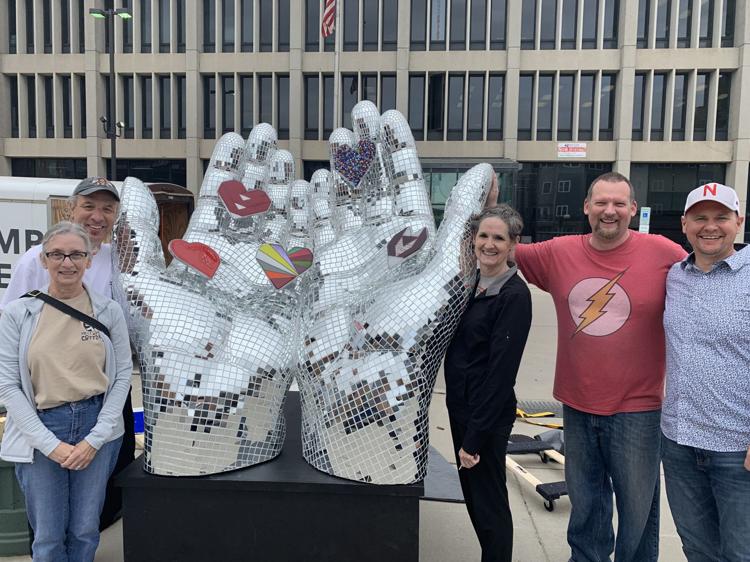 40. Reflection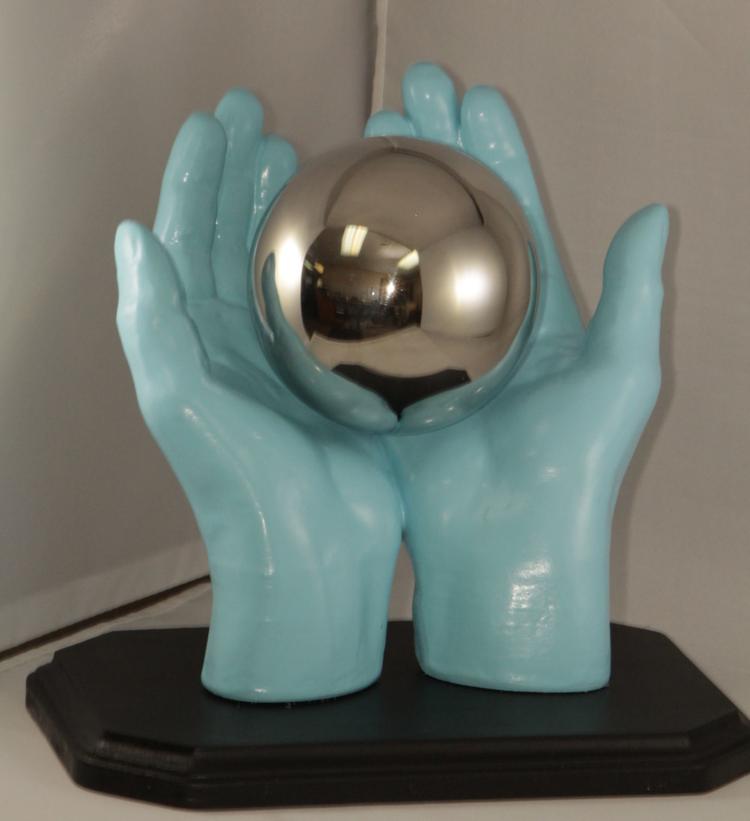 41. Enchantment Mini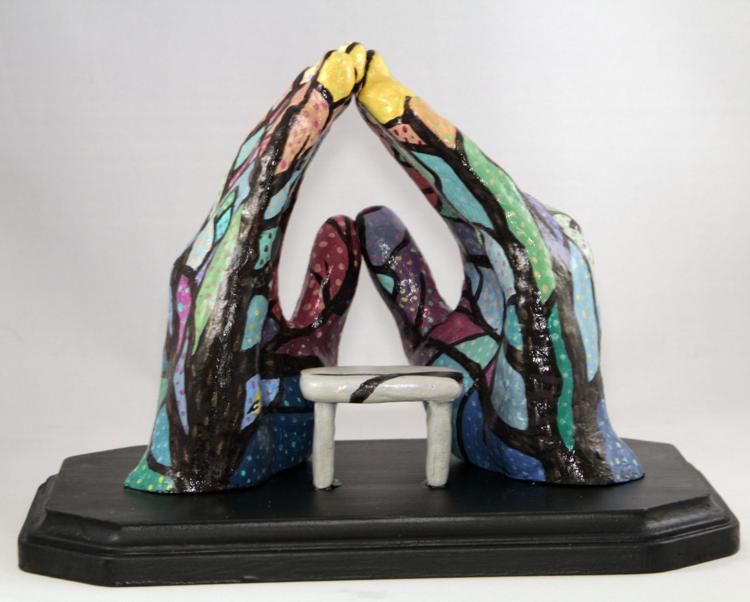 42. Hands of a Lady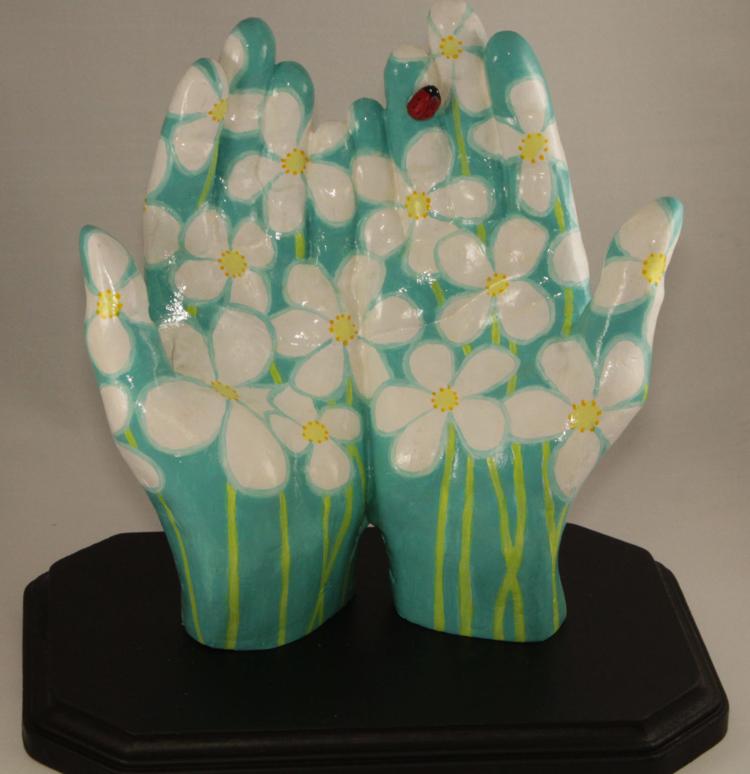 43. Saturated Squares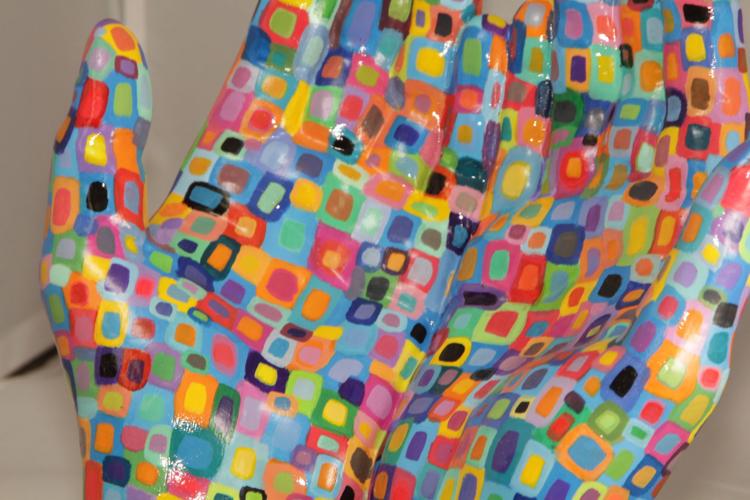 44. Woodsy Owl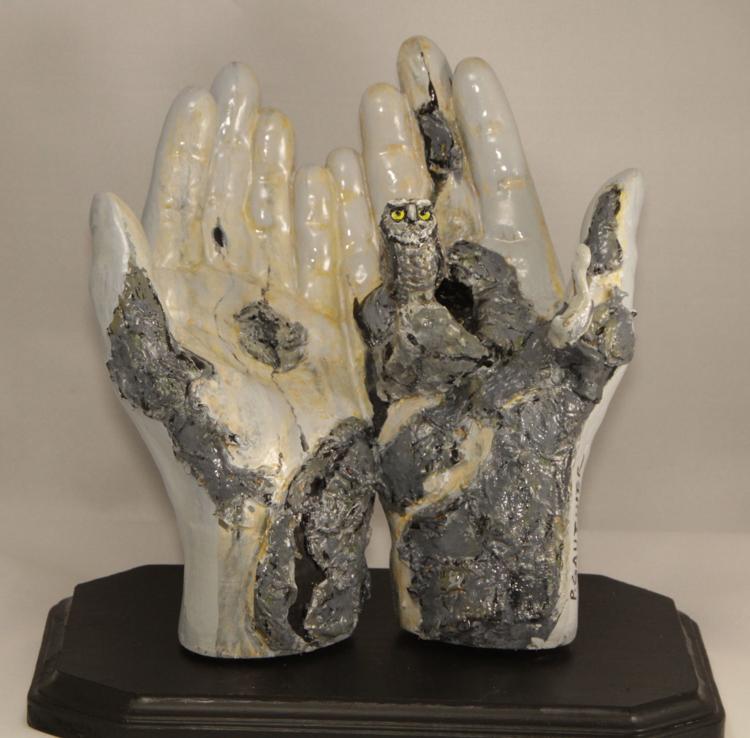 44. Woodsy Owl (closeup)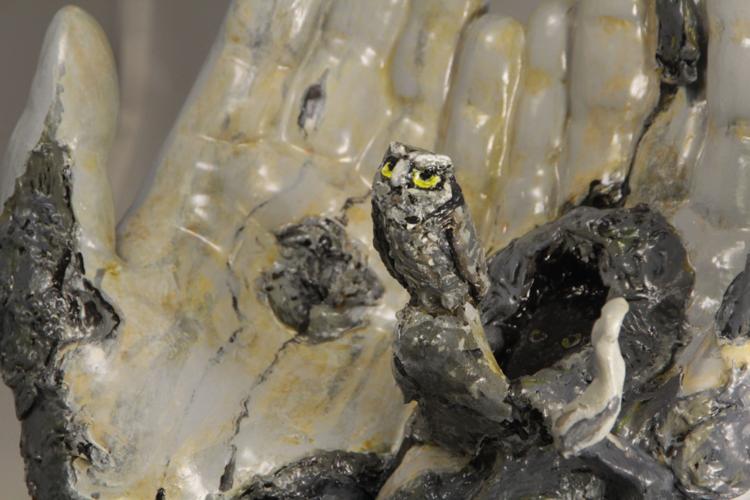 45. Growth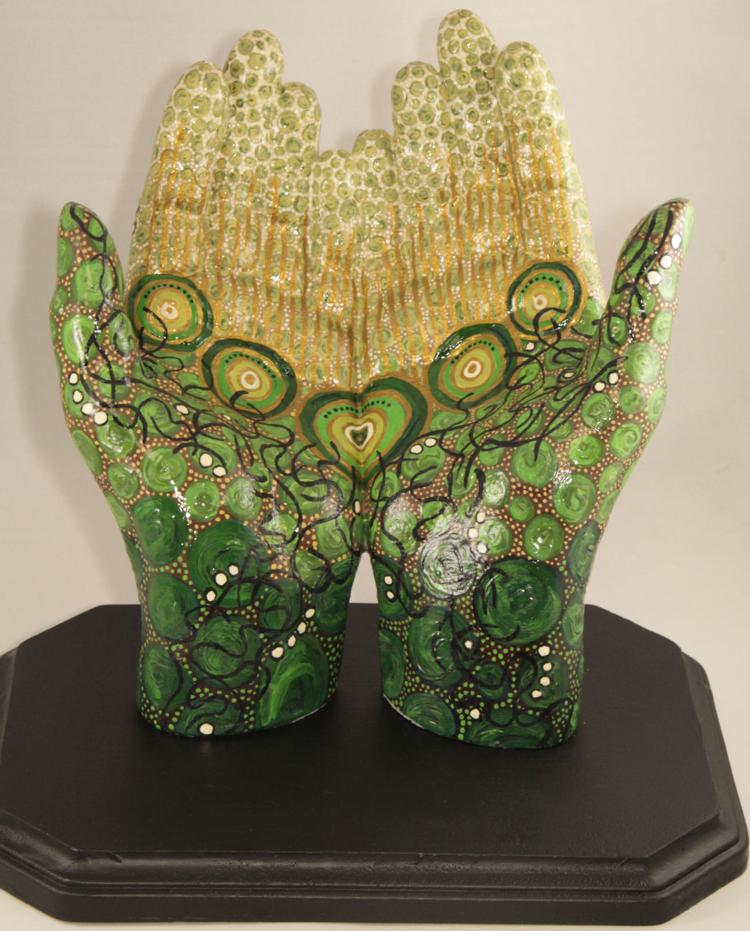 45. Growth (back)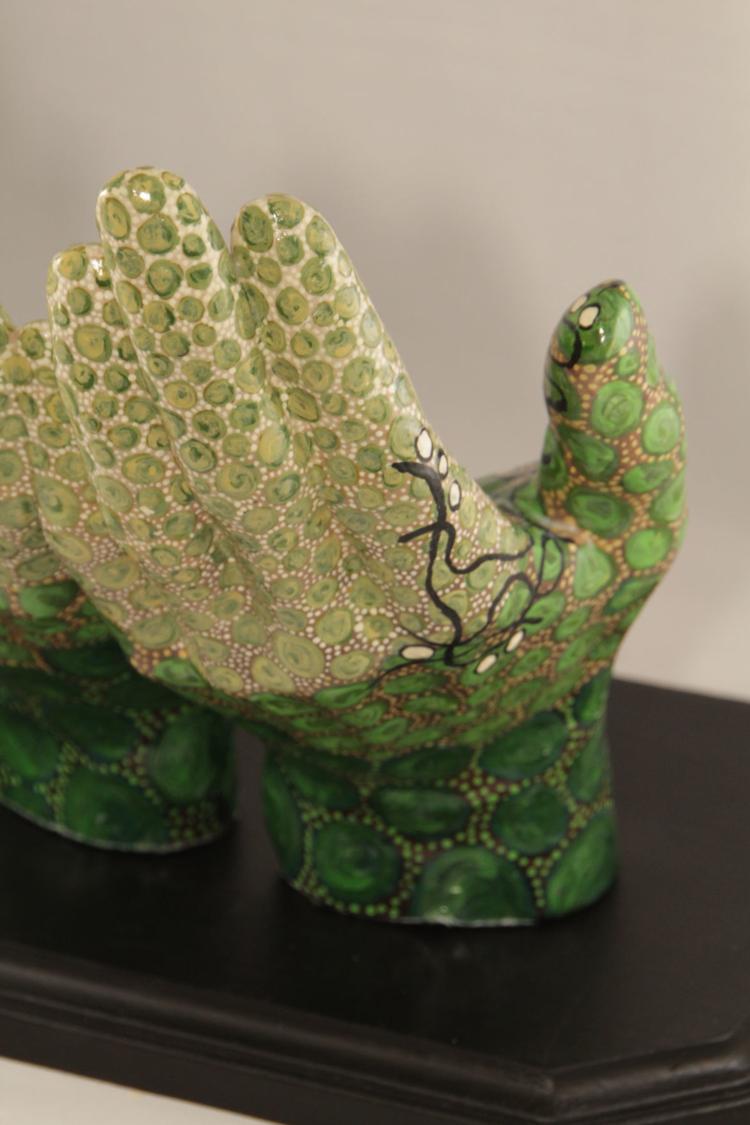 46. Mehendi Hands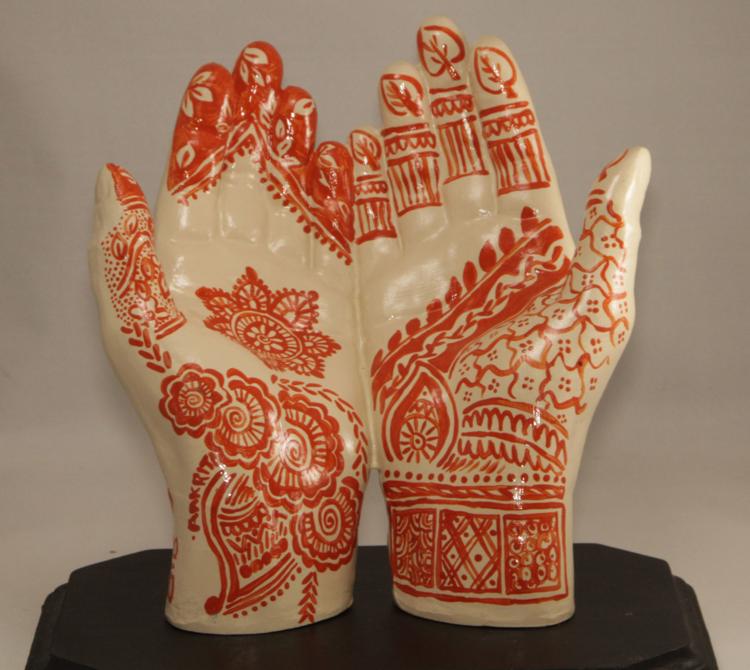 47. Butterfly Effect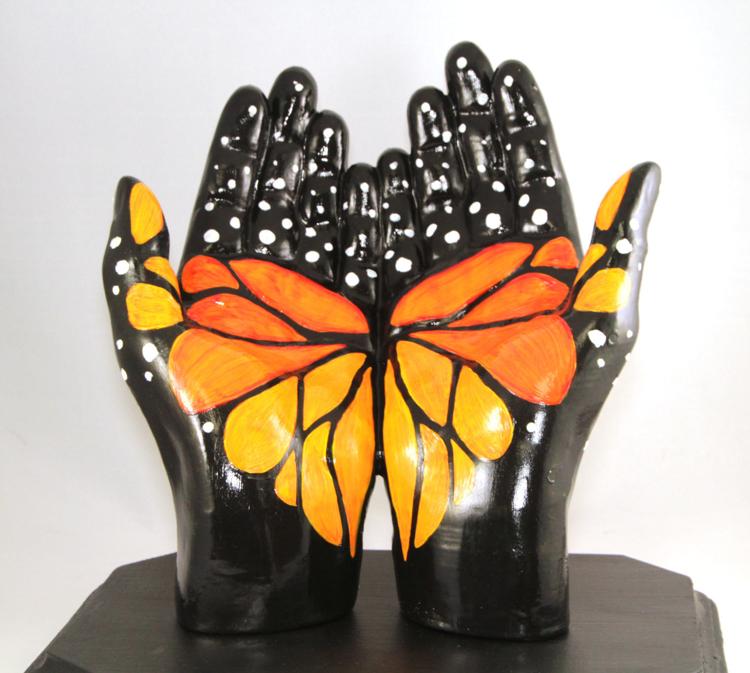 47. Butterfly Effect (back)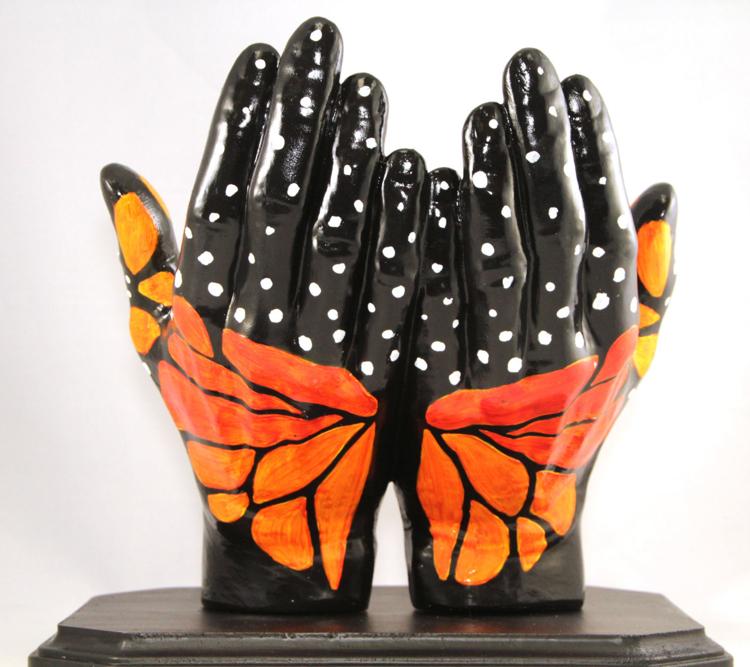 48. Roar of the Crowd Mini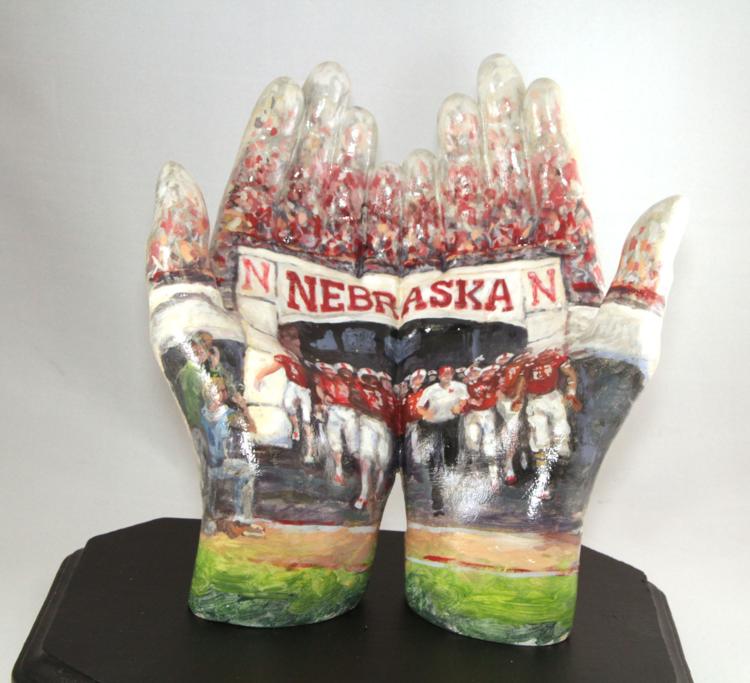 48. Roar of the Crowd Mini (back)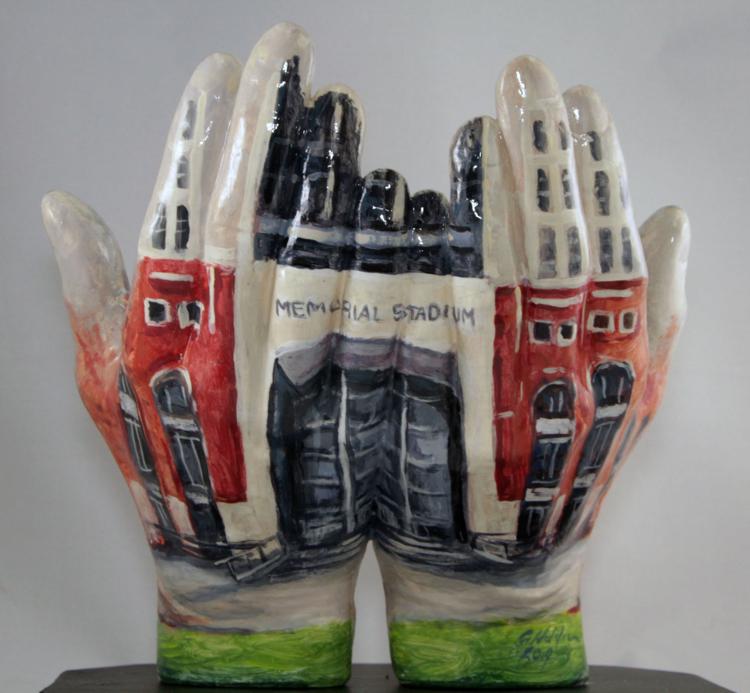 50. Homecoming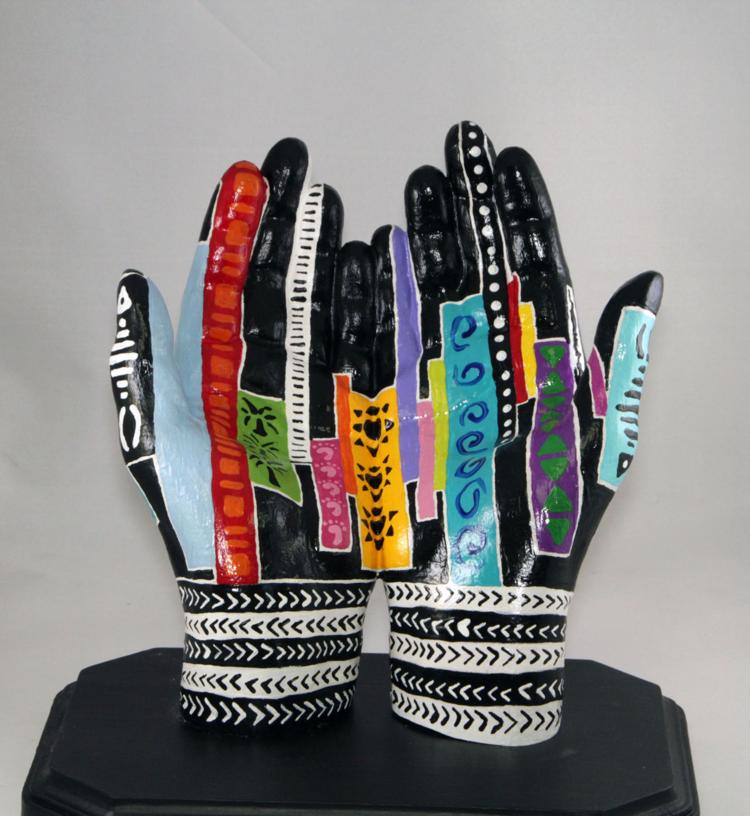 51. Serve Well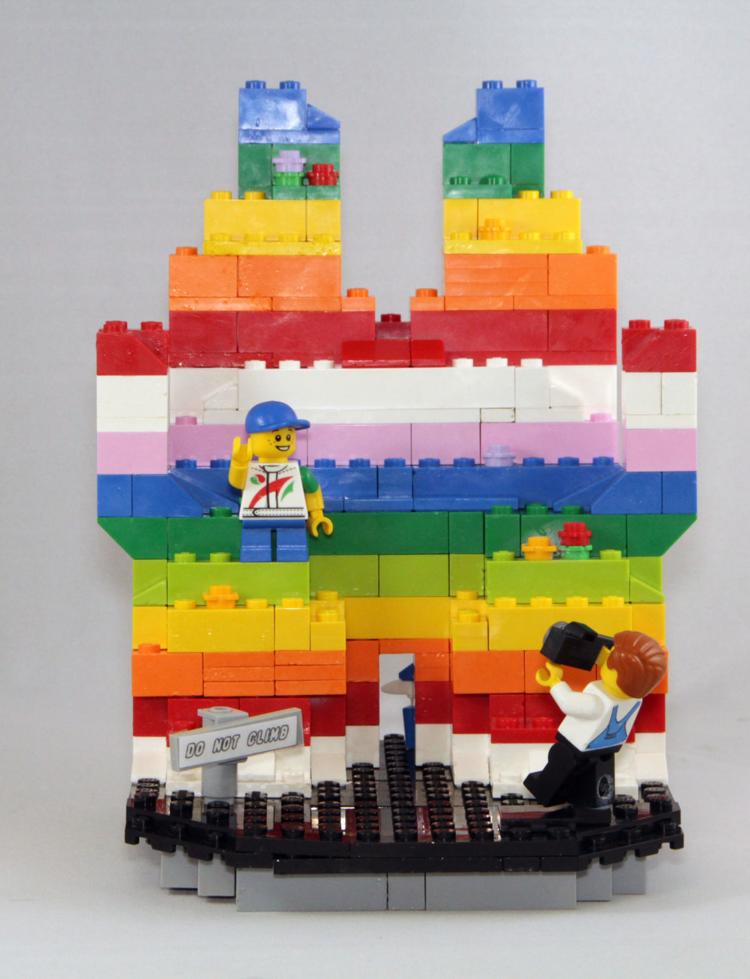 51. Serve Well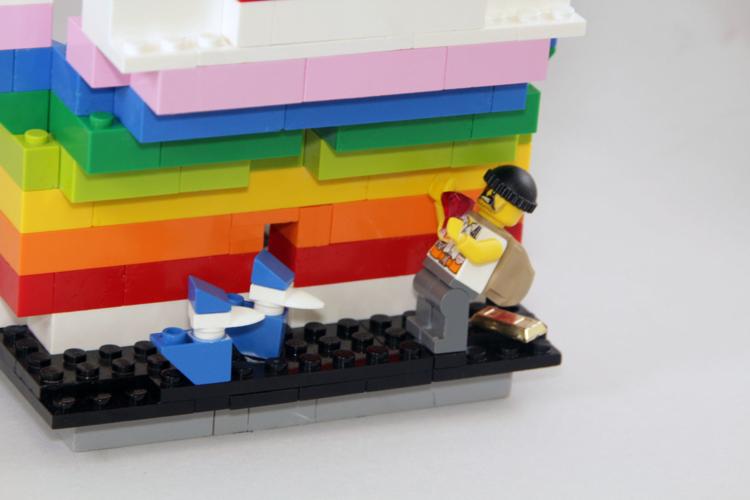 Map of sculpture locations