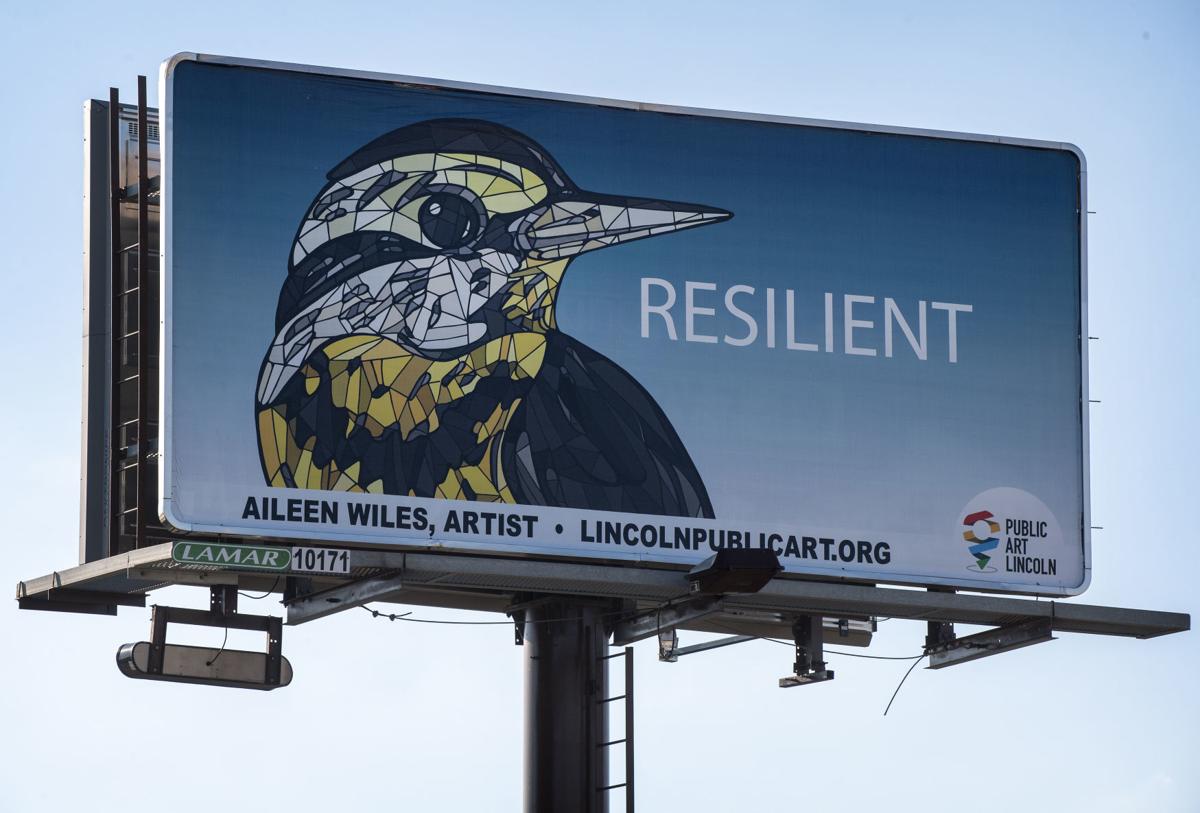 Drive west on Old Cheney Road near Nebraska 2, look to the right and up just before you reach 56th Street and you'll see a striking work of art that's been transformed into a billboard.
It's a prismatic drawing of the head of a western meadowlark looking at the word "Resilient" floating in a gradient blue field.
"Resilient," by Aileen Wiles, is in my view the piece that best captures the intent of the Lincoln Billboard Art Project, which last month placed artist-created billboards around the city.
Designed by Public Arts Lincoln to support local artists who have lost much of their income during the coronavirus pandemic, the project received 42 entries from an April call and selected 10 to be blown up to billboard size. 
Billboards aren't usually works of art, and most art wouldn't work all that well as a billboard.
But Wiles' piece works as both because of the simplicity of its design — which conveyed its message to a driver's secondslong glance — and the exquisite drawing of the state bird that translated well as it increased in size from inches to feet.
Birds figure into another of the billboards that most struck me during a Tuesday afternoon drive around the city to check them out, scattered from 84th and Fletcher Avenue to the Van Dorn bypass at U.S. 77 to 32nd and Superior streets.
It's on the south side of Cornhusker Highway near 44th Street and comes from Danny Reneau, who used watercolor and ink to create an image of a pair of blue jays sitting on a line-drawn budding branch, framing art deco-lettered words "Life Finds A Way."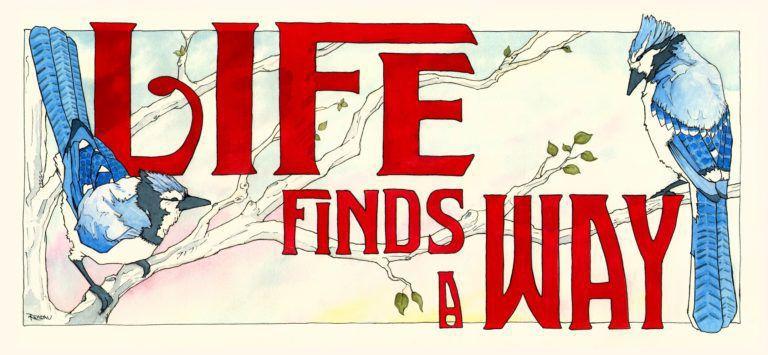 The third piece that really connected with me is a billboard that I frequently drive past that, after seeing it dozens of times, retains its visual appeal and multilayered messaging.
It's by Wes Staley and is on the north side of South Street between 12th and 13th streets, facing west. It has a pair of facing faces, their garland-and-jewel-adorned hair sweeping toward the center of the image and the words "This Too Shall Pass."
That, obviously, is one of the billboard's messages. The other is: Wear a mask.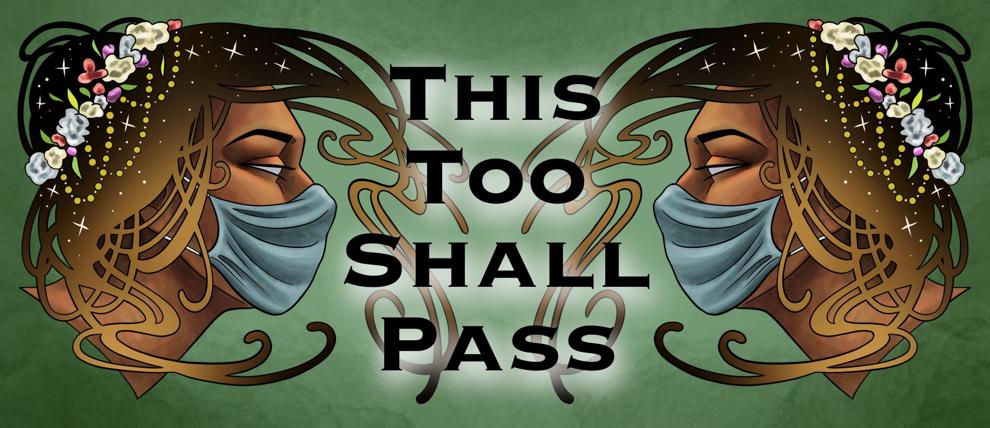 The masks made Staley's piece the most directly topical of the works selected from the call. One that didn't get selected had a masked Abraham Lincoln, which would have been great to see on the streets. But it was vertical and likely would have been hard to fit into a standard shaped billboard.
Events since April have injected topicality into another of the selections — Ian Vesper's billboard at the connection between Sun Valley Boulevard and North 10th Street. The tattoo artist has made a pair of forearms linked by each hand grasping the other. One hand is brown, the other white.
The message — "Together We Are Stronger" — resonates strongly in the wake of the protests that have taken place nationwide, including in Lincoln.
Lamar Outdoor Advertising donated the billboard space for the art that went up in late May. Each work was guaranteed to remain up for four weeks.
Reach the writer at 402-473-7244 or kwolgamott@journalstar.com. On Twitter @KentWolgamott