In 1968, S. Clay Wilson settled in San Francisco and began contributing his savage, sexually charged, often hilarious cartoons to the underground Zap Comix. In doing so, Wilson, who died Sunday at age 79, became the most noted and provocative artist to come from Lincoln in the last 50 years.
Wilson's work was marketed as "depraved, lurid, coarse, vulgar, manic, offensive, violent, degenerate, lewd, obnoxious, pornographic, adolescent, raw" by the publisher of his book "The Art of S. Clay Wilson."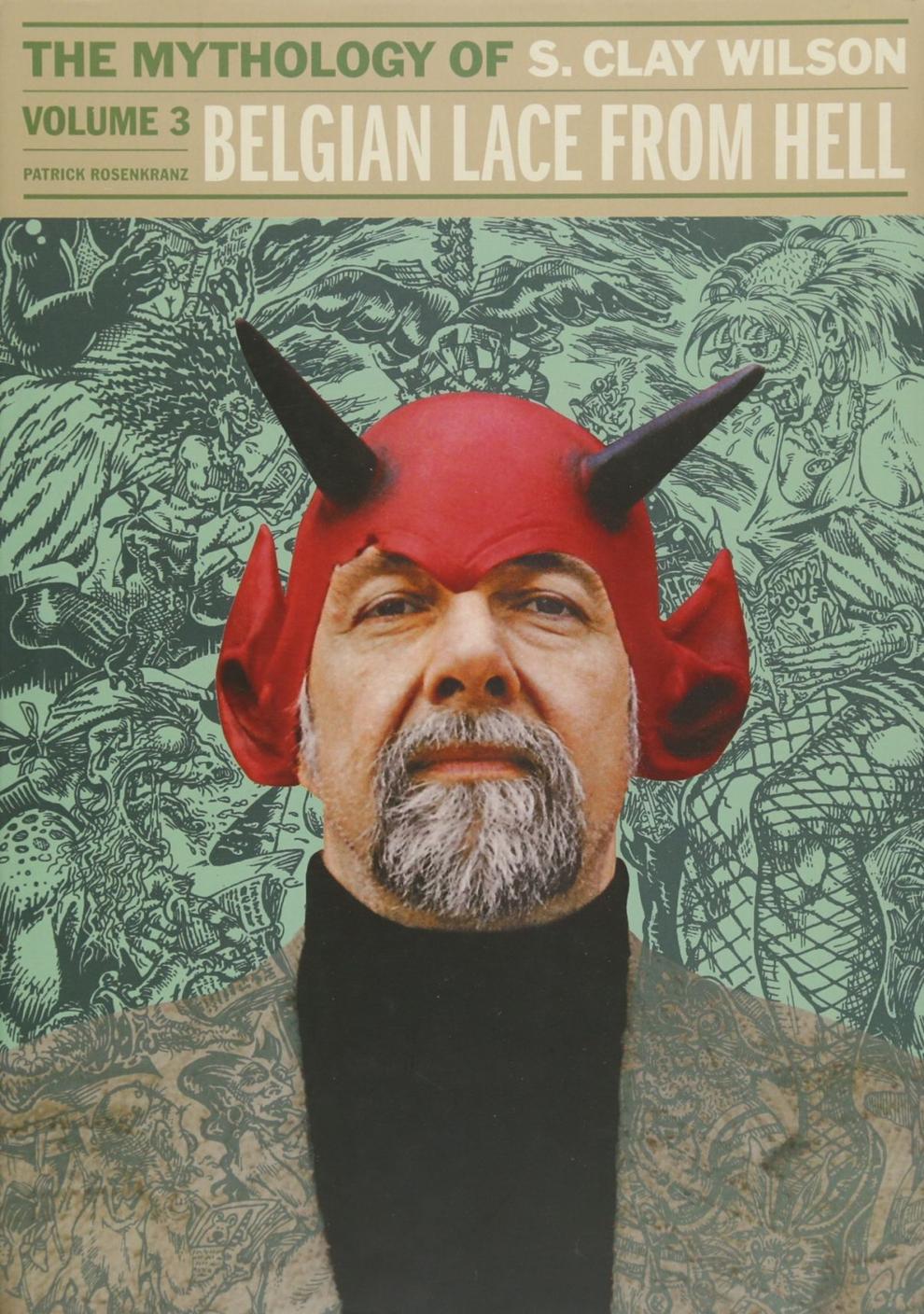 But his depiction of the shocking and taboo was influentially groundbreaking for counterculture artists, even for R. Crumb, the now-famous star of Zap Comix, who once said, "It was Wilson's fault. He's the one who started it, not me."
Steven Clay Wilson was born in Lincoln on July 25, 1941. The son of John William Wilson, a University of Nebraska master machinist, and Ione Lydia (Lewis) Wilson, a medical stenographer, Wilson began drawing in the 1950s while growing up in the Clinton neighborhood.
"I remember as a kid seeing the first television in my neighborhood," Wilson said in a 2005 Juxtapoz magazine interview. "I asked Ma, 'When are we going to get a TV?' She looked at me and threw a pencil at me. She said, 'Draw your own pictures.'"
Wilson, whose initial artworks were inspired by EC Comics, graduated from Lincoln High School in 1959 and studied art and anthropology at the University of Nebraska.
Leaving Lincoln, Wilson served in the Army, then moved to Lawrence, Kansas, where he published some of his first cartoons in an underground newspaper and the literary Grist magazine.
Turning down a job at Hallmark Cards in Kansas City, Missouri, Wilson moved to San Francisco where he befriended Crumb, became one of the leading underground cartoonists and, according to The New York Times, a counterculture celebrity who partied with the likes of Janis Joplin and other San Francisco musicians.
Packed to the edges with imagery, Wilson's cartoons featured an array of lowlifes, bartenders and drunks, prostitutes and pirates and, most memorably, the Checkered Demon, a fat, bare-chested, smiling devil that became his best-known character. Wilson was said to have created the character after watching Federico Fellini's dreamlike 1965 movie "Juliet of the Spirits" while on LSD.
Wilson, whose characters most often engaged in behavior that can't be described in a family newspaper, never apologized for his work, embracing its content and shock value.
"I'm doing these things because I like drawing dirty pictures," Wilson is quoted as saying in the biography "Pirates in the Heartland: The Mythology of S. Clay Wilson." "It's enjoyable because it's dirty. It's the idea of breaking a taboo. Probably even as little as five years from now, a lot of this stuff will either look fairly bland or be accepted."
That turned out to be true. Wilson's art is now much desired by underground comic art collectors and has found its way into museums, including his hometown Sheldon Museum of Art, which owns and has exhibited a suite of the full-color, hyperactive comic strip "Untitled from JAM Portfolio."
"My brother used to say, 'Just because you depict evil, doesn't mean you are evil,'" his sister Linda Shafer told the Journal Star in 2010 — an observation borne out by the fact that, in the 1990s, Wilson did illustrations for Hans Christian Andersen and The Brothers Grimm fairy tales.
Shafer's recounting of her brother's statement came a couple of years after Wilson suffered a traumatic brain injury when he fell while stumbling home drunk in 2008. He spent a year in the hospital after being found face down in a pool of blood between two cars a few blocks from his home.
Wilson never fully recovered from the injury, suffering seizures and aphasia before being hospitalized in 2019 for a ruptured esophagus. His death was a result of complications from the brain injury, according to his wife, Lorraine Chamberlain.
Reach the writer at 402-473-7244 or kwolgamott@journalstar.com. On Twitter @KentWolgamott