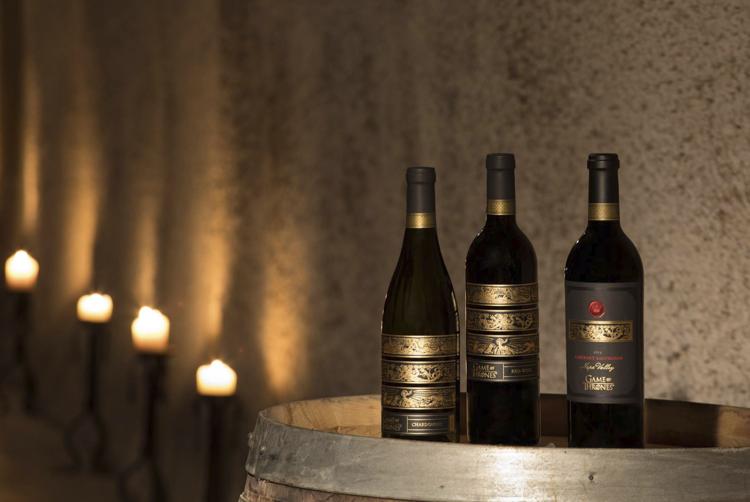 She drinks and she knows things: Lincoln native helped create 'Game of Thrones' wines
Don't be offended, Lincoln Northeast High School Class of 1977. Lesley Larson couldn't make the 40th reunion this year because she was partying with the Mother of Dragons.
Larson, a wine marketer in Napa Valley for 22 years, helped develop the new wine series based on HBO's hit show "Game of Thrones," in which wine is heavily featured. 
Her contribution earned Larson a ticket to the July 12 Season 7 premiere and after-party in Los Angeles.
She has attended similar events before, such as the Screen Actors Guild Awards and the Emmys. "But I can get star struck," she said in an email last week.
"Plus, seeing the show on a huge screen with a live orchestra — pretty moving!"
She's contractually barred from talking about specific characters, she says, but "I can say in general that I appreciate the strength (both inner and physical) of the leading women's roles and their resilience."
As for the wines, which have received a lot of ink of their own in recent months, Larson can talk all about them.
The three varietals — a Chardonnay, a red blend and a reserve Cabernet Sauvignon — went on sale this spring, and are produced by California's Vintage Wine Estates in collaboration with HBO. 
Larson has overseen labeling for at least 100 other wines distributed in the U.S. and Canada, and many globally.
"I've probably done hundreds more that never made it to the shelf, but that's all part of the job," she said.
The Journal Star recently exchanged emails with her about her work, including her role in the "Game of Thrones" wine series.
Q: How did you and your company get involved in producing these "Game of Thrones" wines?
A: HBO wanted to add a wine to the list of their licensed products, since wine has always played a prominent role in the show — and certainly has in Season 7.
Vintage Wine Estates, the company I work for, does private-label brands as well as owns wineries, so was a great fit to be able to work with HBO on their timeline and requirements. My first meeting with HBO was in September and we launched in March ... which is actually pretty fast in the wine world.
Q: Were you a fan of the show at that point? Are you now?
A: Don't tell my friends at HBO, but I had not watched the show before I started on this project (though was a big fan of "Westworld," also on HBO). As part of the development process, I wanted to learn everything about the show and its stories — since what we are trying to do with the wine is align with the spirit of the show and its characters.
I have a pretty tough job, eh? Having to watch TV and sample wines — I really do "drink and know things!"
(Editor's note: That quote is from one of the show's main characters, Tyrion Lannister.)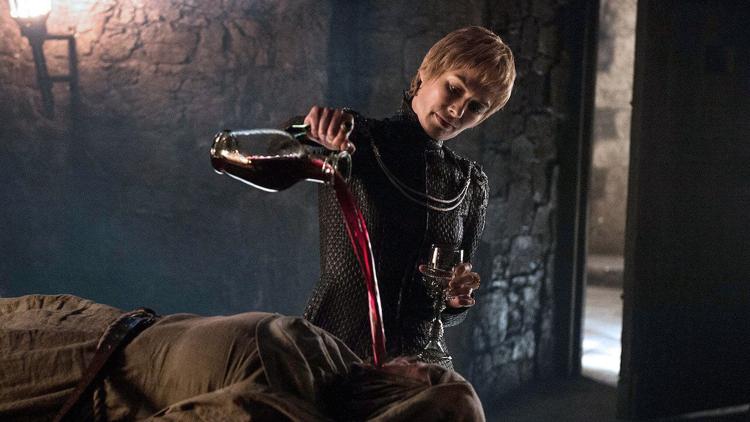 Q: Describe the process of making a wine, from conception to bottles on the shelf.
A: How a wine brand is developed depends on what you are making. It's different every time since wine is a living, breathing element. You can start with an idea and build a story around it or start with a wine and express its inherent story. That's really my job — to be the storyteller and express what I know about the wine, winery and people involved to the audience (who is the consumer).
Wine is like perfume in that way: Both are liquid in a bottle, but you can't really tell what's inside, and there are many different kinds — and price points!
Wine is an adult beverage so there are the added idiosyncrasies of working in a government regulated category which in some ways limits what we can and can't do.
The "Game of Thrones" label was extremely complicated in that — for Chardonnay and red blend — it is composed of individual strips. We had never done anything like that before, so had to work with the label printer and our production team to determine how we could actually do what I was seeing in my head.
As much thought goes into what is in the bottle than what is outside of it. Of course wine is grown, not manufactured, so I also work closely with the winemaker around their timing. Then we taste to select the right profile we are trying for, and it all comes together during bottling. A bit like having a baby. You can't rush it!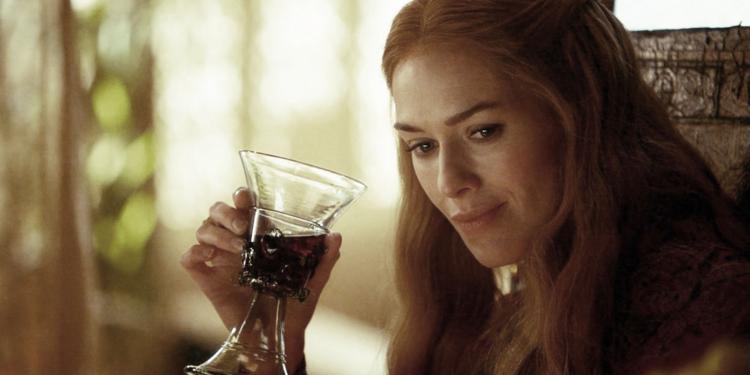 Q: What image are you trying to convey with the "Game of Thrones" wines? 
A: I think wine, much like any good story, has complexity. Each wine has a unique back story and characteristics that make it what it is, which parallels to these fascinating characters and plot lines we see with stories like "Game of Thrones." I think it also has a historical value to it that can almost feel mythical. Wine has been around for hundreds of years: Who's to say it hasn't been around in fictional worlds for just as long!
We also tried to think about what the characters were eating and what wines would go along with that food. And the landscapes — what wines would grow in that terrain. 
With such a well-known brand with an established fan base, we wanted to be sure everything aligned.
Q: If you had to come up with 'punny' names for the "Game of Thrones" wines, what would you pick? And why did you decide not to do that?
A: From the beginning, HBO outlined what we could and could not do, and I worked closely with them on every step of the way. I even presented them wine blends to choose from and we did a "virtual tasting" with myself and winemaker Bob Cabral in California on the phone with the HBO staff in New York.
Everyone involved wanted to be sure that these wines were more than gimmicks. They are fine wines that reflect the quality and caliber of the show and our winemaking. No punny names allowed.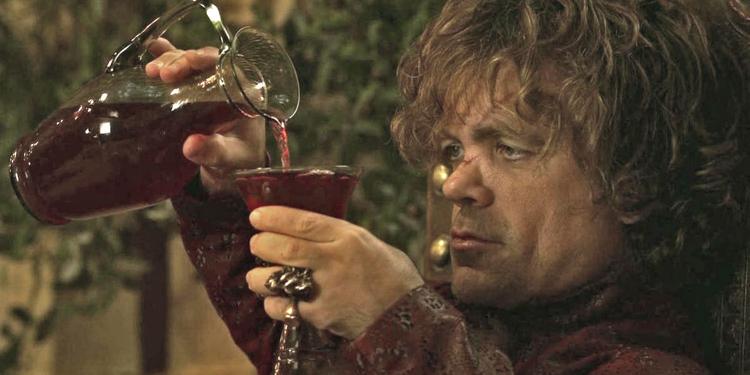 Q: You attended the premier of Season 7. How difficult was it not to spoil the end for others?
A: I was so lucky to attend the premiere, more than three days before the show aired. Everyone who attended was asked to refrain from discussion so it was a bit like keeping a secret! I asked my nephew in Lincoln if he wanted any hints and he absolutely did not — he didn't want to spoil the experience of watching the entire show.
The premiere was amazing, to listen live to the music of Ramin Djawadi and see most of the cast (and other movie and TV stars). And I've got to say the after party was the best event I've ever attended.
Q: How did you get into this business? When did you decide that's what you wanted to do?
A: I was born with a love for art and writing. I always worked for school newspapers and yearbooks growing up in Lincoln. I had great mentors along the way: Mr. Blue at Mickle Junior High and Professor Book at the University of Nebraska-Lincoln School of Journalism.
My undergraduate degree was in Journalism-Advertising, and my first job was at the Lincoln Journal Star. While working there, I attended night school to get my master's degree in Marketing from the UNL College of Business Administration, and Professor Jim Gentry passed along my name to ConAgra, which was looking for an entry level marketing assistant to work with two senior vice presidents.
That job really was the beginning of my marketing career, as I learned new product development with the best of the best working on Healthy Choice items. My first product was Healthy Choice Ice Cream. When my two VPs retired, I started looking as well, and at the time Beringer (Vineyards) was owned by Nestle. (One big food company to another!). That was in 1995. I moved from Omaha to Napa not knowing anyone, and now suddenly its been over 20 years!
It's funny that when people in California learn I'm from Nebraska they think I was raised on a farm. Yet I'm closer to farming now than ever, living in Napa surrounded by vineyards.
I've had a blessed life and a fantastic career. I've done things beyond my wildest dreams, but the best part of all is the people I've met along the way — and all the stories.